#177

18th Jul 2010 at 10:30 AM
Here's my post for the contest!
The "Halfway There" House
The "Halfway There" House is named that way, because of how it truly is. Its halfway from becoming a traditional suburban house to a modern/contemporary home. In the house you'll see a collaboration of traditional furniture pieces and modern furniture pieces. I also tried to make all the rooms really relaxing looking at the same time. Hopefully, this idea is presented is presented well. Now, on with the pics!
The Specs
One Bedroom, One Bath ( Haha, its a luxurious starter home)
2 Story
Extras: Pool, Workroom, Sun room, Deck, Balcony
Price:
Furnished: $135, 077
Unfurnished: $58, 811
CC Used:
Awesims Niche Loveseat
Awesims Cushion Set (1 only)
Holy Simoly Adele Dining Chair
EDIT* Flabaliki porch fence
EDIT* Alder Stairs by Flabaliki
Other furniture pictured is from the Sims 3 Store
The Outside
Now, the house is really traditional suburban looking but with the help of the green slider paint and the modern-ish fence its not only unique but contemporary.
Floor Plans
Floor One: Living Room, Kitchen and Dining Room, Sun Room, Entryway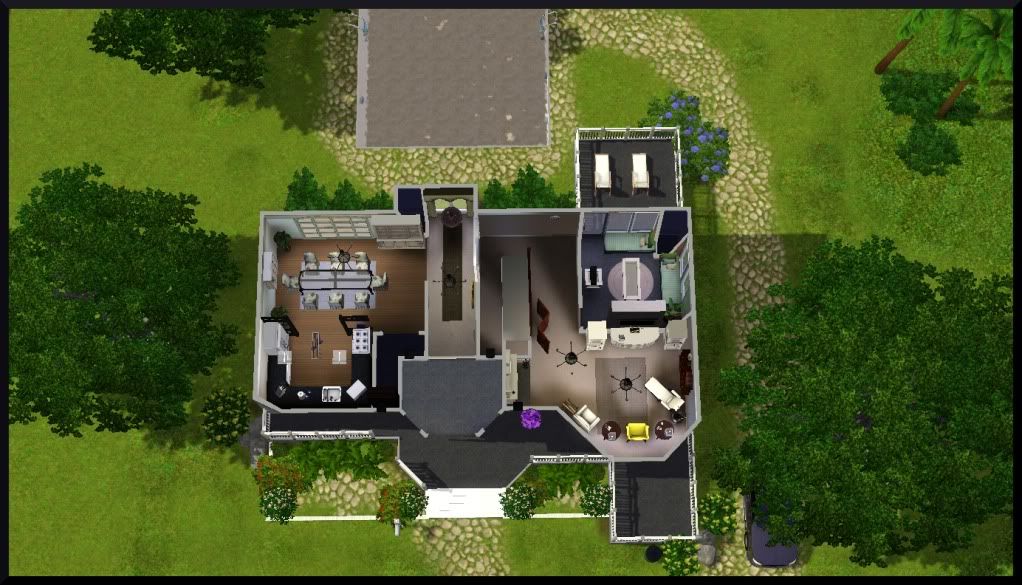 Floor Two: Bedroom, Bathroom, Workroom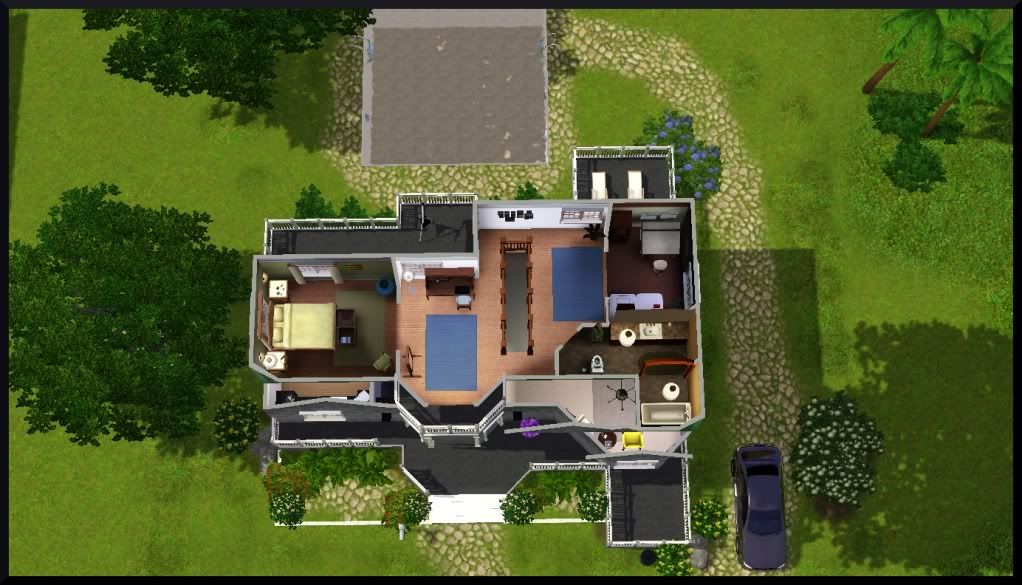 Living Room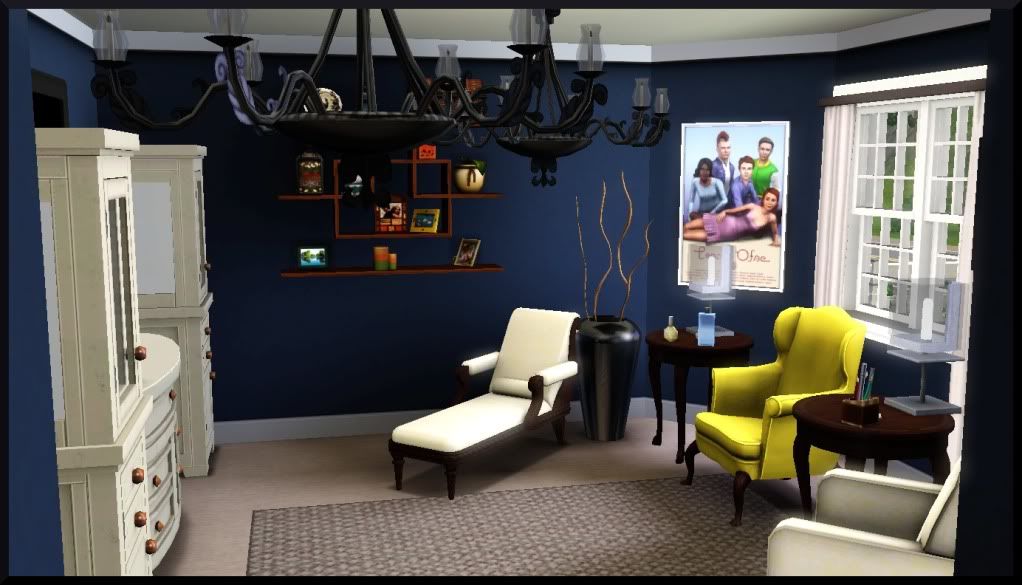 This is the cool living room! to me anyway... Now its modern because of the colors used like the black,yellow, and blue. Its more traditional with the white furniture used. This room is really unique and relaxing, so I like it.
Kitchen
This is the kitchen, which I think is the most modern part of the house. The black counters made it kind of dark so I added the blue walls to make it more open. In the picture you can see the very small wine cellar I added since I couldn't make a basement lol.
Bedroom
This the bedroom which is more traditional than any other room in the house. I like the green room because its nice and relaxing.
Extra Pics
Because we get extra, I couldn't resist adding them:
The Sun Room!
I really like sun rooms so I just had to have one in this house. The deck is pictured in the back. I wished I had this room!
The Bathroom
To me the bathroom is pretty contemporary just how the bathtub is sectioned off, and the lighting. The picture is awful though it looks better in the game.
The Balcony
I couldn't figure out what other picture to take, and this one has a nice view.
Enjoy!