#187

18th Jul 2010 at 11:51 AM
Rusty Chip house
Rusty Chip house was named after the original owner, Mr Rusty Chips. He had lived here with his wife Margaret, son's Louis and Rolph and little Emily. The house itself was built by Rusty's grandfather Josiah, who was a keen clock collector and llama enthusiast. Of course you wouldn't know this by looking at the house. There are barely any clocks and no llama's whatsoever. Rusty's father Buzz hated his father and after Josiah passed away Buzz made sure there were no evidence of his father's existence. This caused him to be plagued by nightmares of being chased by a llama who had swallowed a clock. This eventually led to Buzz hanging himself from the tree by the pond.
Rusty of course inherited the house and did his best to make it a good home for his wife and children but on one lovely Autumn day whilst Margaret was hanging the washing on the line outside little Emily was playing in the garden and toddled into the pond. She was caught up in some weeds and pulled straight under and by the time Margaret noticed it was too late.
This was all too much for Rusty and Margaret's marriage to cope with and Margaret left with the two boys. Rumour is she ran off with an Egyptian shop keeper and is now living in Al Simhara.
Rusty managed on his own until he perished in a kitchen fire whilst cooking mac and cheese.
Here is your chance to own this little luck closet!
The house is reasonably spacious with 2 double bedrooms and a single which at a push could easily squish another bed or crib in. 2 Bathrooms, one with a bath and one with a shower. The landings are generous so they would make an ideal area for walking to different rooms and opening several doors at once. The house also boasts a spacious newly fitted kitchen and dining area, a dreary living room, a small study and a mature garden which still has the small pond.
As you can see the house needs some modernising, the wiring and plumbing is original and the only renovation done prior to sale was the fitting of the new kitchen. This house is still a bargain at only $64,414 fully furnished although I would recommend changing the sheets and fitting a wire mesh over the pond to avoid any "accidents". Sold as seen. No refunds. Life insurance not included.
House front
Ground floor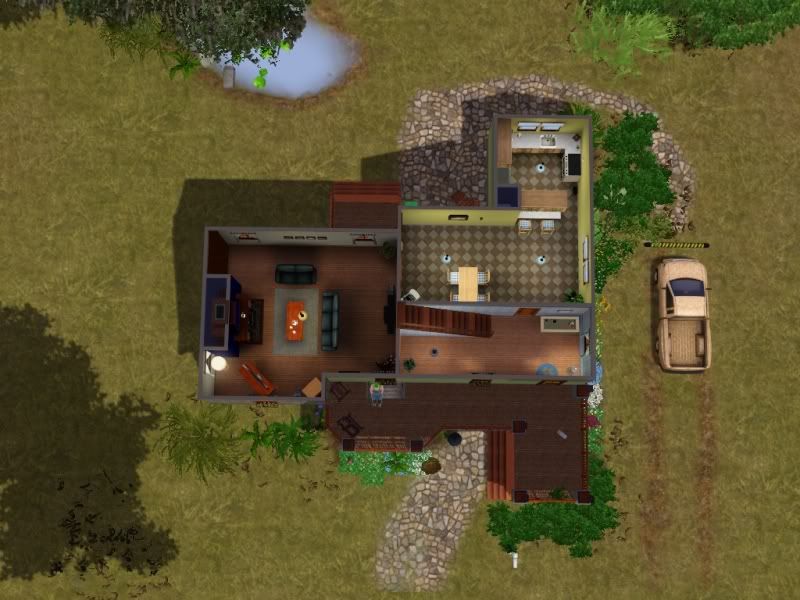 First floor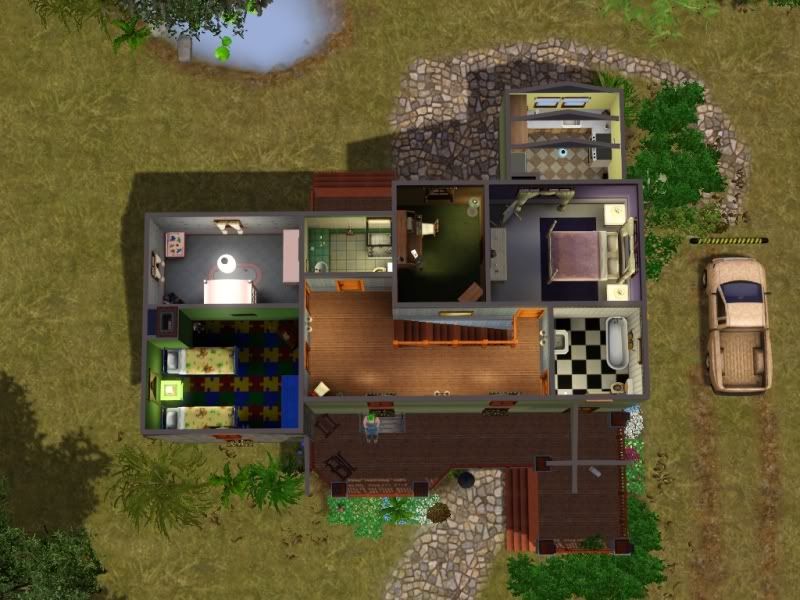 Living room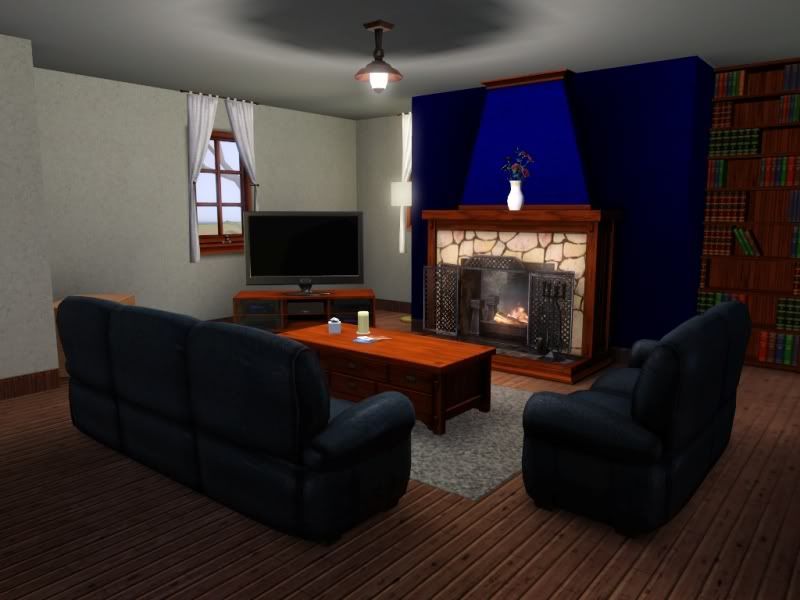 Kitchen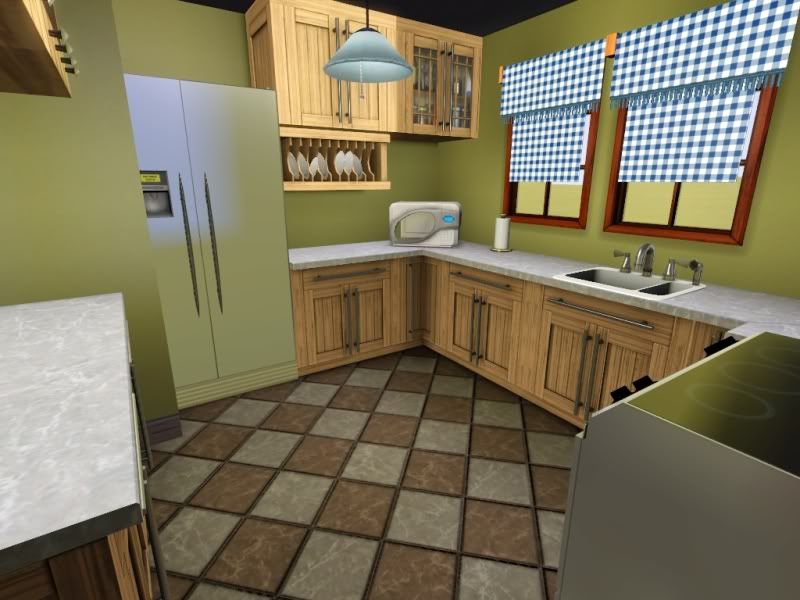 Bedroom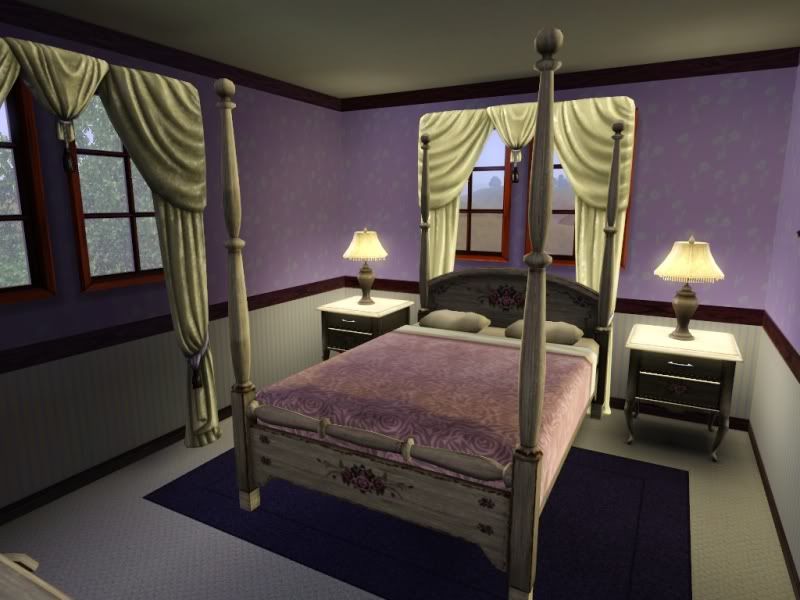 Emily's old bedroom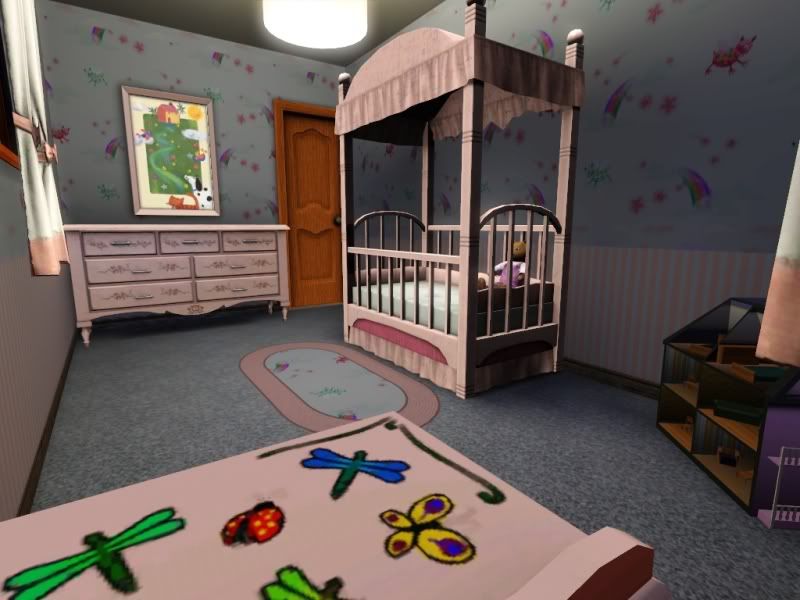 Top landing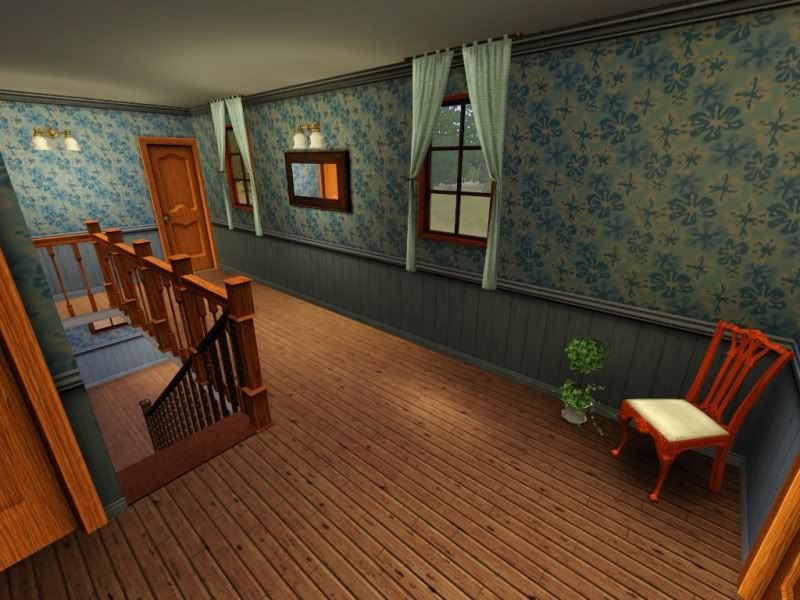 Back garden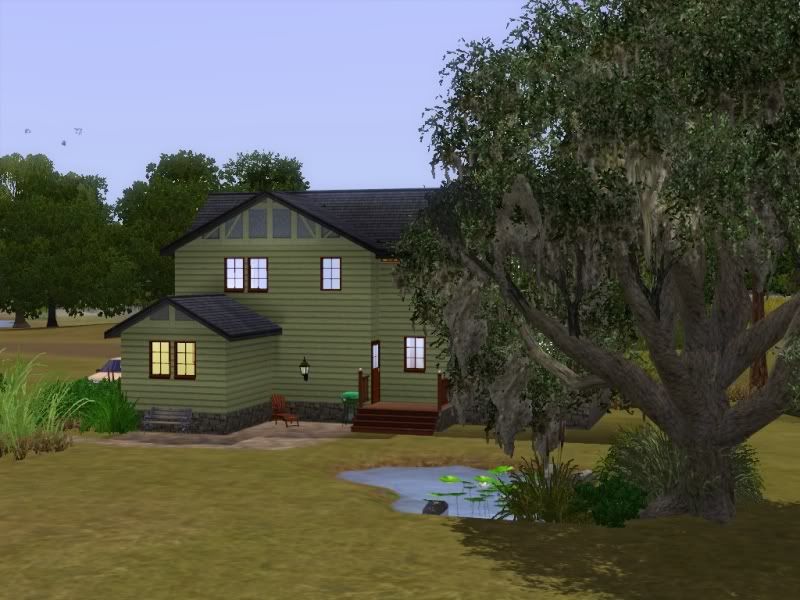 House stats ~
3 Bedrooms
2 Bathrooms
Kitchen/dining room
Study
Mature garden at front and rear
1 Driveway
1 Zombie
Costs $64,414 Fully furnished
No custom content used :-)