Grandma's Cottage
Dude, I'm just happy I finished it.
Anyway, onto Round 2! (The official entry this time)
I called this one
Grandma's Cottage
. Of course, that would be if Grandma was rich, because it's a pretty big cottage, IMO.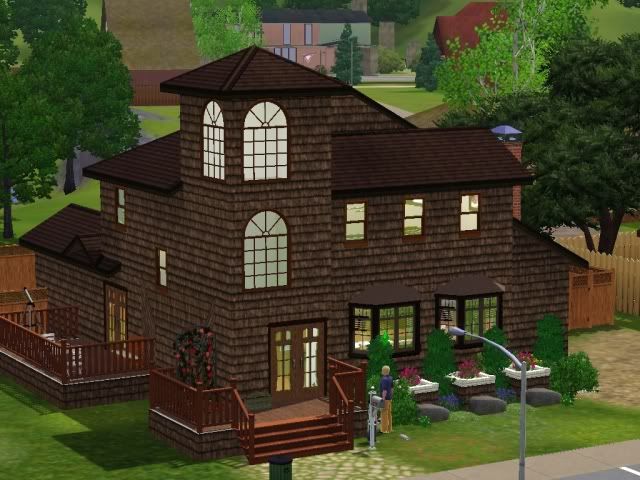 The builders for the house decided to place a tower above the entry hall with plenty of windows to let in the sunlight - definitely not a happy home for vampires.
On the main floor, we have the living room,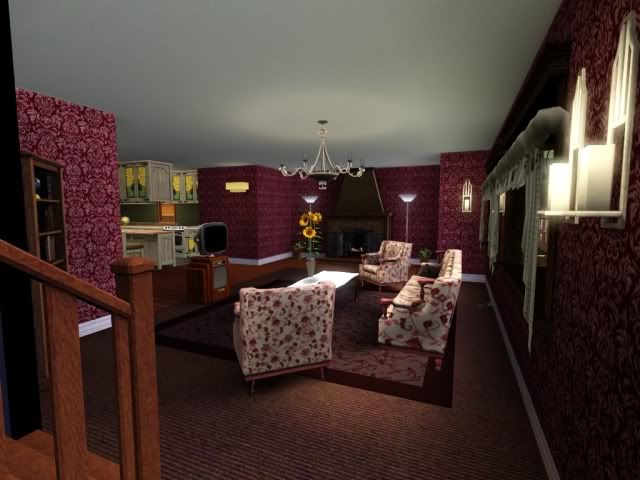 the kitchen,
and the master suite, including a private porch for Grandma to relax after the grandkids have gone to bed upstairs.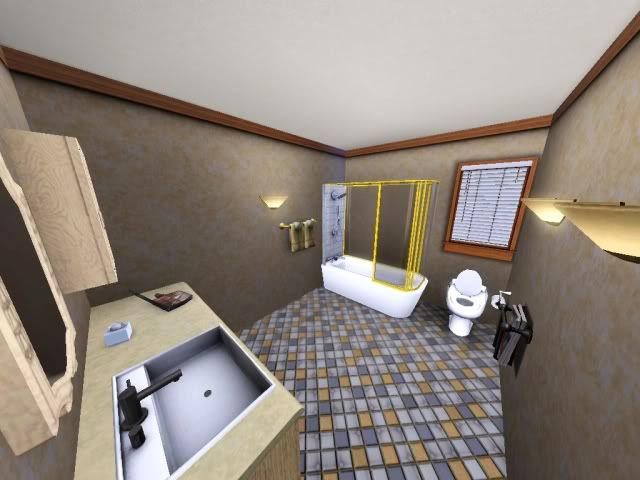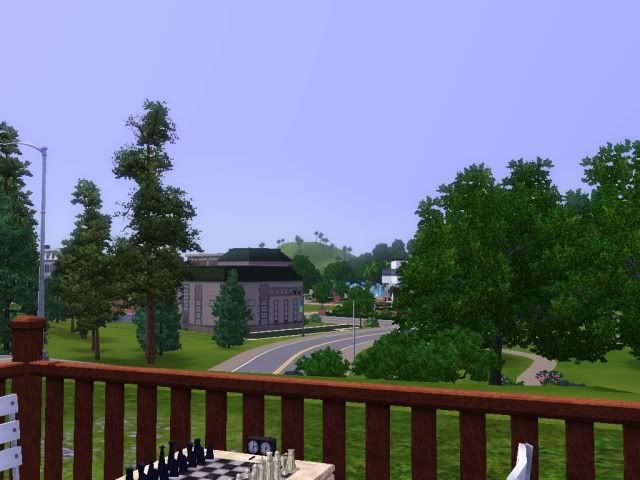 (Grandma's got a nice view from her porch, doesn't she?)
On the second floor, we have a loft-style common area with a plenty of seating for everybody to sit around and catch up, with an activity table for the little ones. The second floor also contains the kids' bedroom, big enough for two at a time to benefit from alone time with Grandma!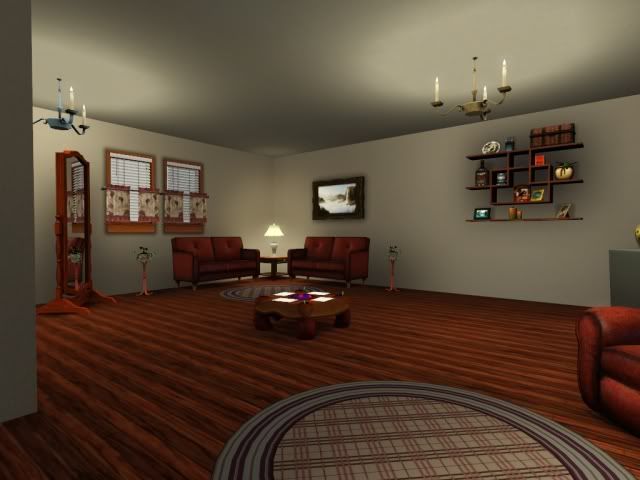 In the backyard, we also have a nice big yard and a pool to splash around in during those hot summer days, and a great lounging area right by the poolside if those pesky teenage girls feel more like tanning than swimming!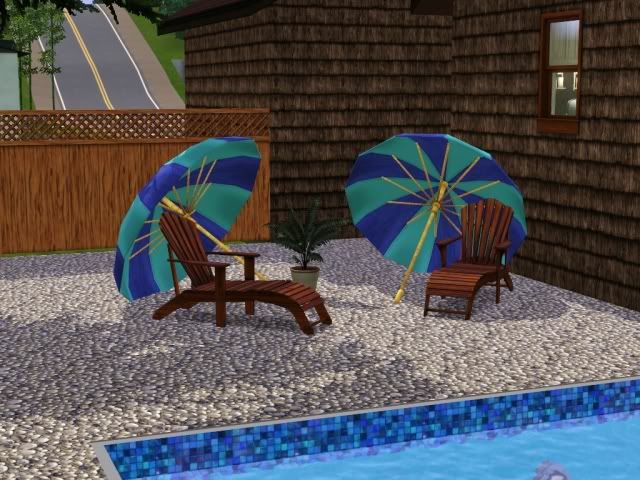 No CC was used.