Alan I LOOOVE your house.
Ok here's a repost of mine. Deleted the other post. But I am missing one more bonus shot so I'll add it tomorrow I guess.
**No CC was used in the making of this house. lol
This little house on the beach is designed for a couple just starting a life out together as it only has one bedroom and the only bathroom is in the master bedroom. A perfect home to live in for the first few years before you decide to have children. Although there's a hallway leading to a home office that very well could be remodeled to be a nursery if something unexpected happens.
There's a little laundry nook tucked away off the living room. Kitchen is small but very "sunshiney" with a breakfast bar. You'll notice what I mean upon seeing the cabinets.
There are entrances to the barbecue deck right off the main entrance hallway and the hallway leading to the office. A very nice little outdoor area to entertain friends.
Color scheme is light woods throughout with shades of aqua, lime, yellow, and seafoam in the rooms.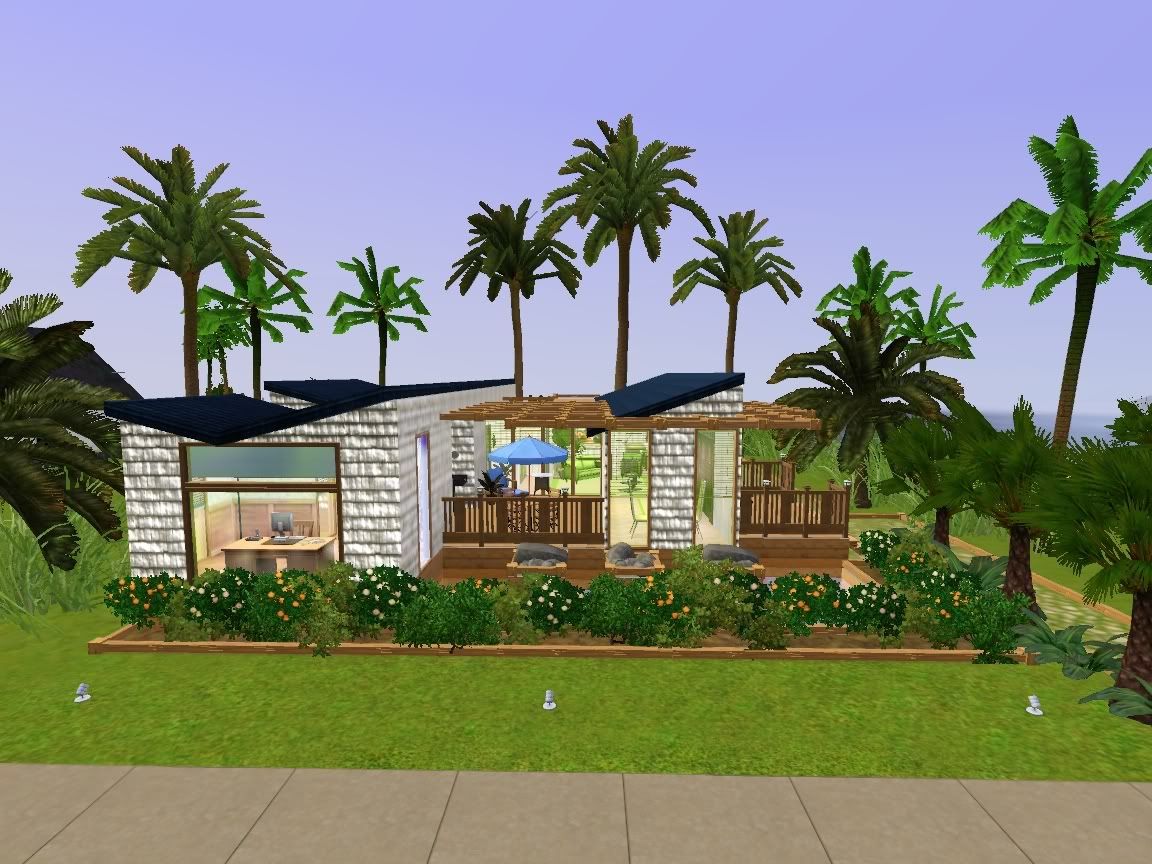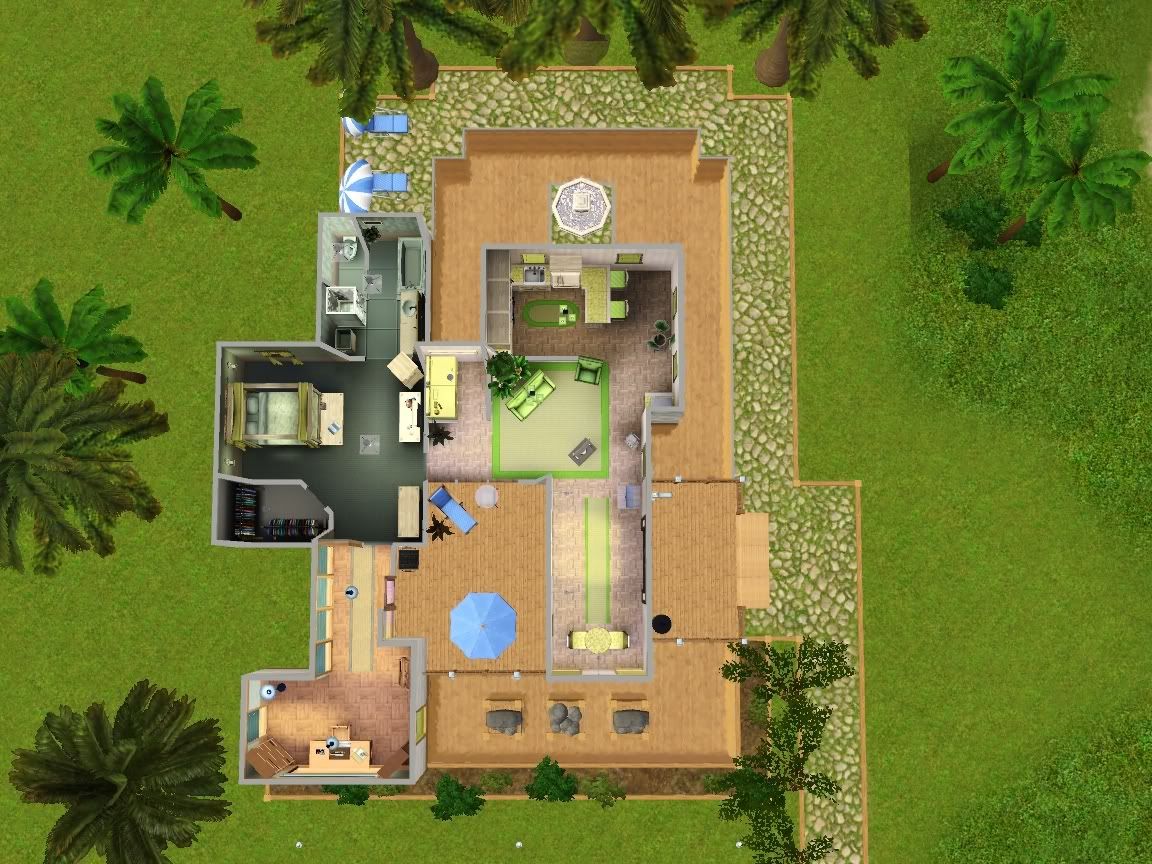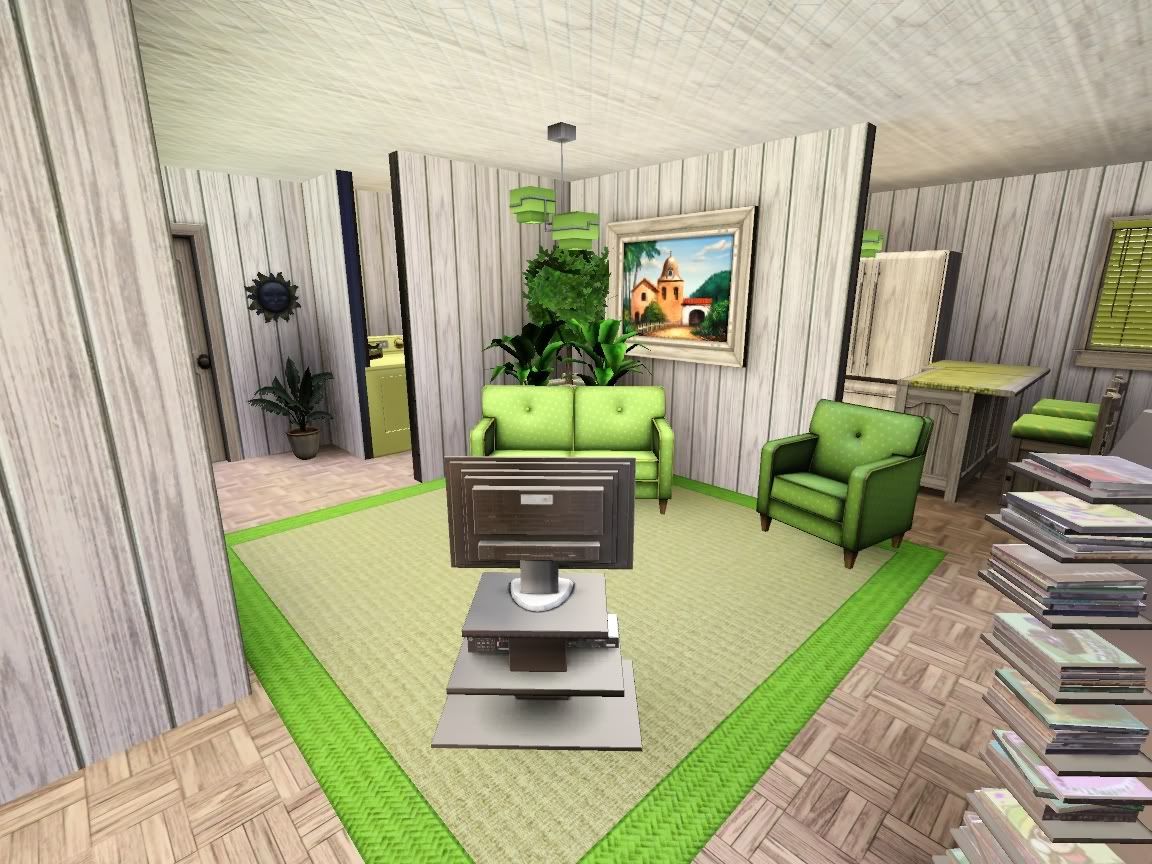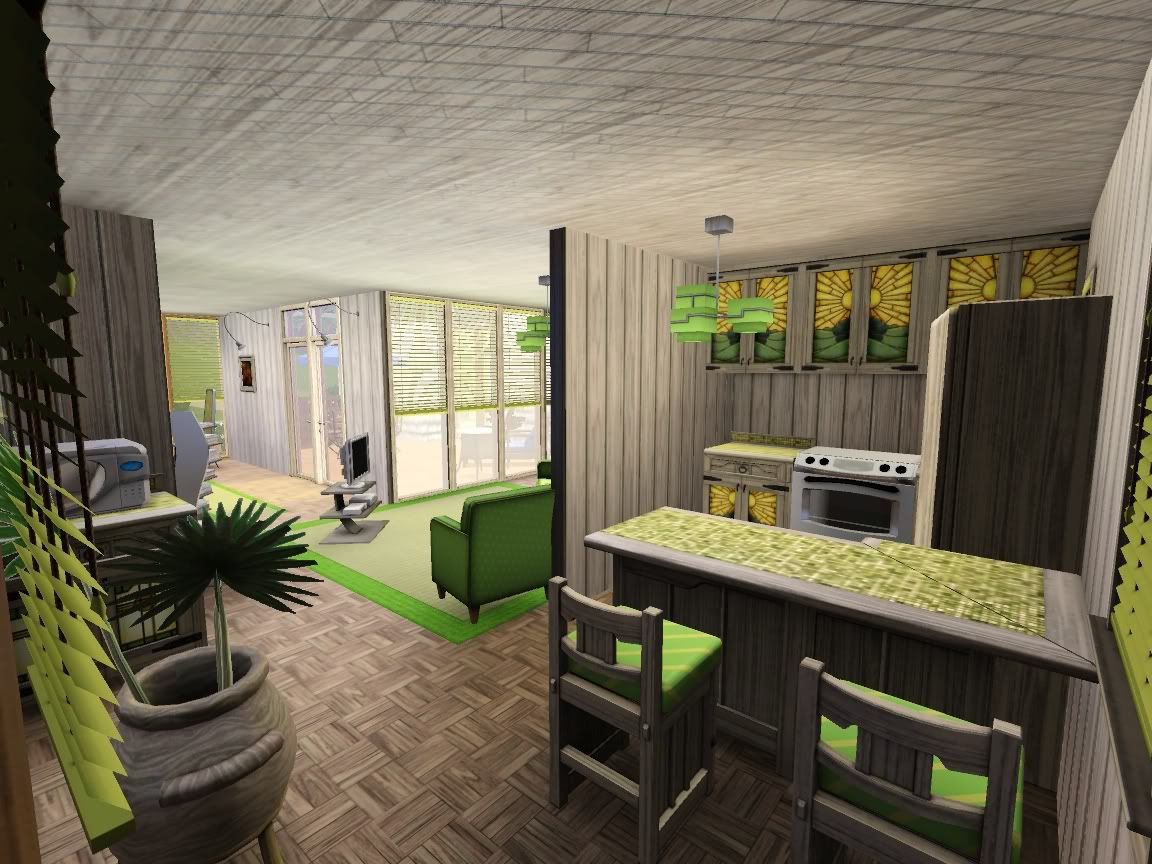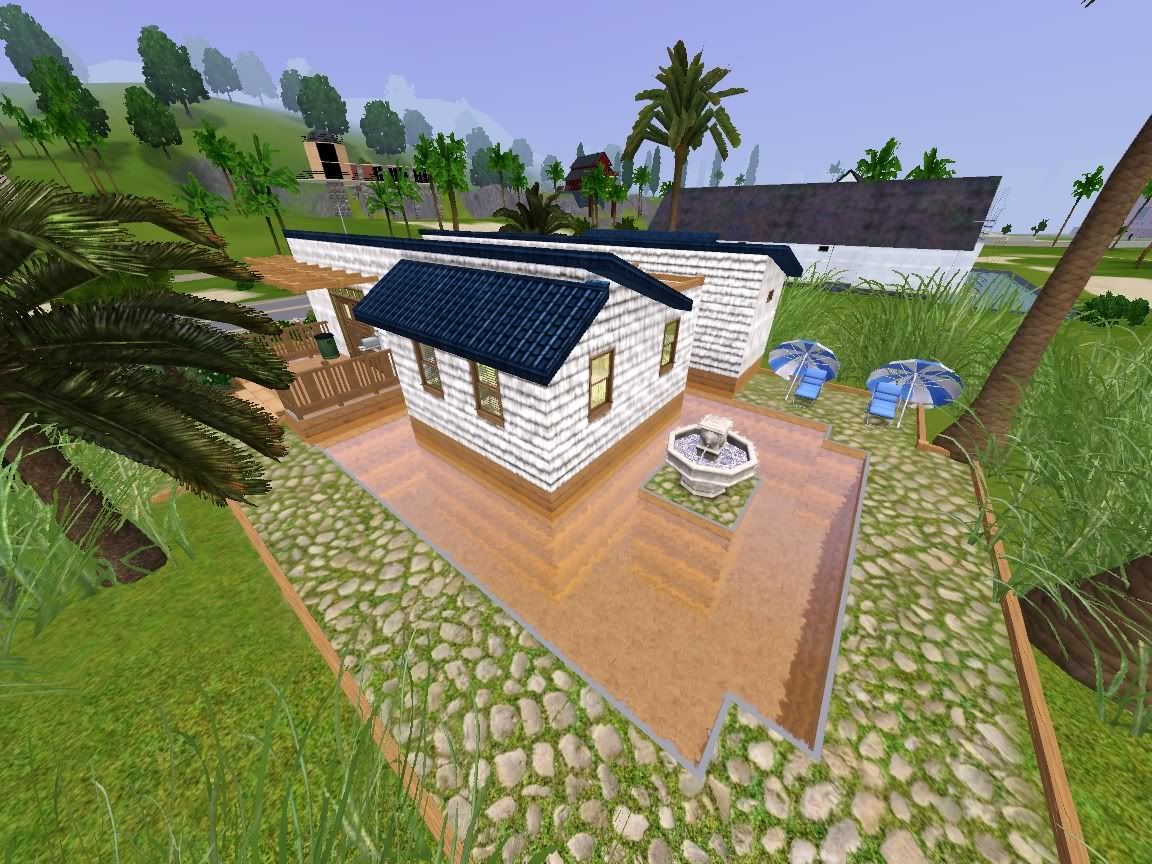 ---
The Simmer formerly known as Greenlea