The Lilith Banan House
Lilith Banan, the famous fisherman who caught the nessie that terrorized Sunset Valley graciously allow me a tour of her simple A frame cabin with one bedroom, one bath and a few surprises. The first being 3 large trophies atop pedestals in the reflecting pool with the center featuring an engraved image of her. After brief conversation, Ms. Banan requested I follow her to see the second reflecting pool. As we emerged from the secluded path I was astonished by the large boulder atop part of the foundation. She chuckled and said it was from when she caught the nessie. The pool had similar lotus blossom flowers with walls and floor that were a continuation of the foundation like the pool in front. In the yard was a bench and picnic table, with a grill, bar and covered bistro table on the deck, a perfect place for entertaining. I also noted a warn path that lead to the neighboring lake and waterfall.
Announcing that we would forgo formality, she invited me into her home through the rear sliding glass door. I was greeted with wood floors and numerous mounted fish on walls that were a shade of blue reminiscent of a clear summer day with sand toned tongue-n-grove wainscoting. The living room was cozy with the exposed A frame ceiling, denim furniture and a large bookcase. Adding to the charm were her 3 pet fish named Jan, Ann and Dean. The entrance to the kitchen was flanked by wood columns and the wall color continued from the living room but with higher wainscoting. The cabinets mimicked the tongue-n-grove look and were painted blue, with black appliances and small table the kitchen felt timeless.
As she began preparing drinks for us, I decided to explore the remainder of the house. I located the 1 bedroom that featured white furniture, sand colored linens with the curtains, walls and floor in her favorite color. I took a peek into the bathroom and was met with deep blue and sand tile that accentuated the fixtures. Returning to the kitchen because of a wonderful aroma, I enjoyed her warm hospitality and the beauty of her cabin. I was surprised at how at home it all felt.

Street View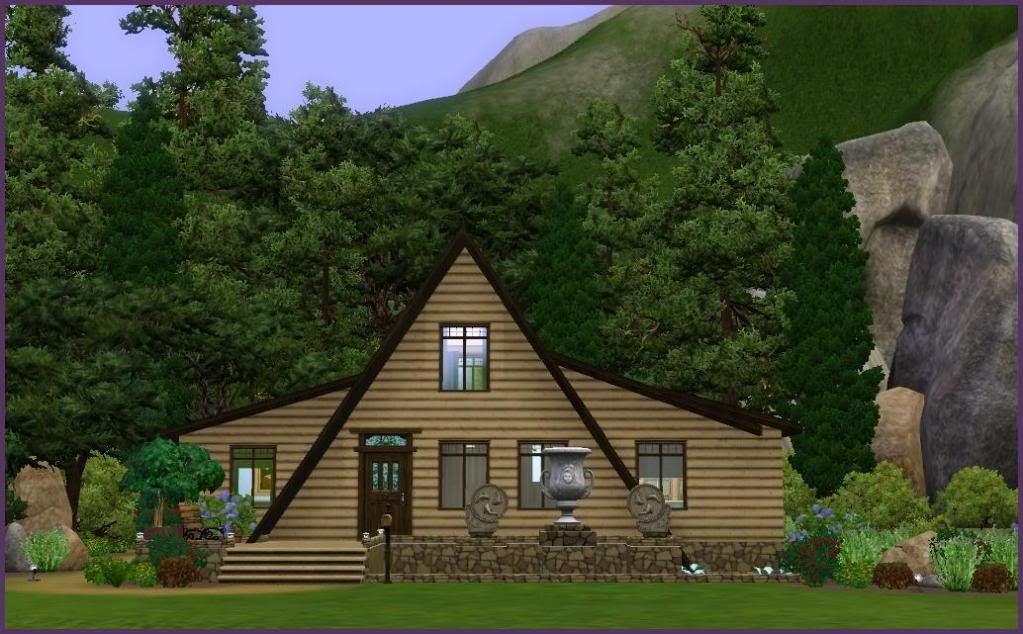 Layout

Secluded Path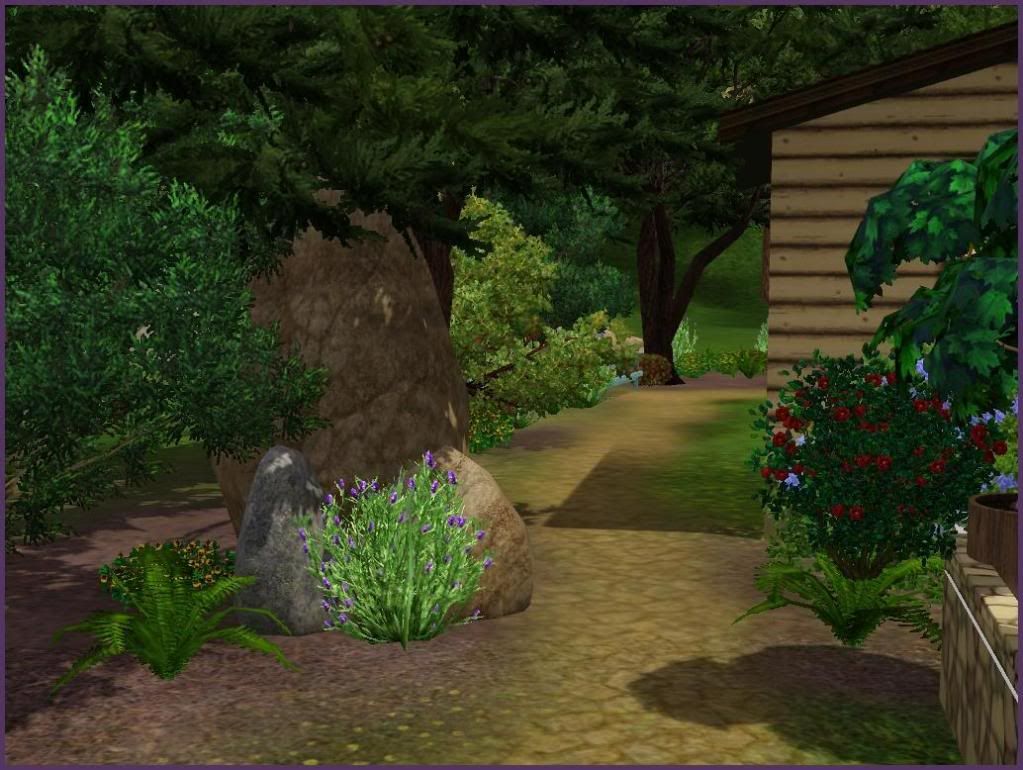 Back of House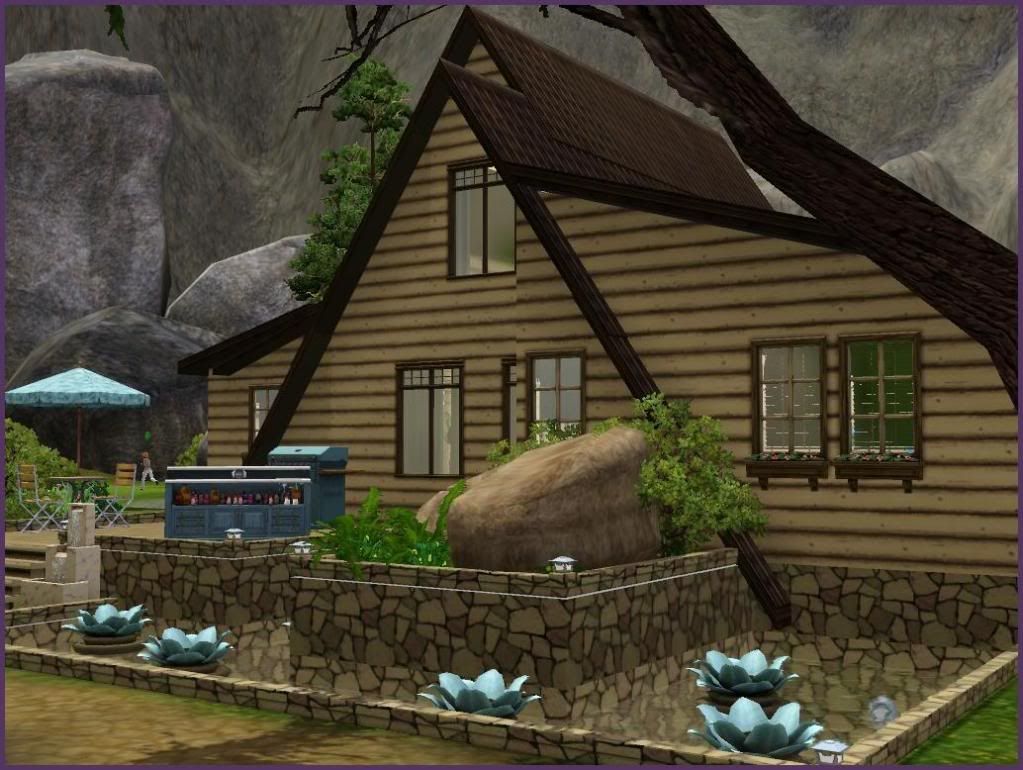 Backyard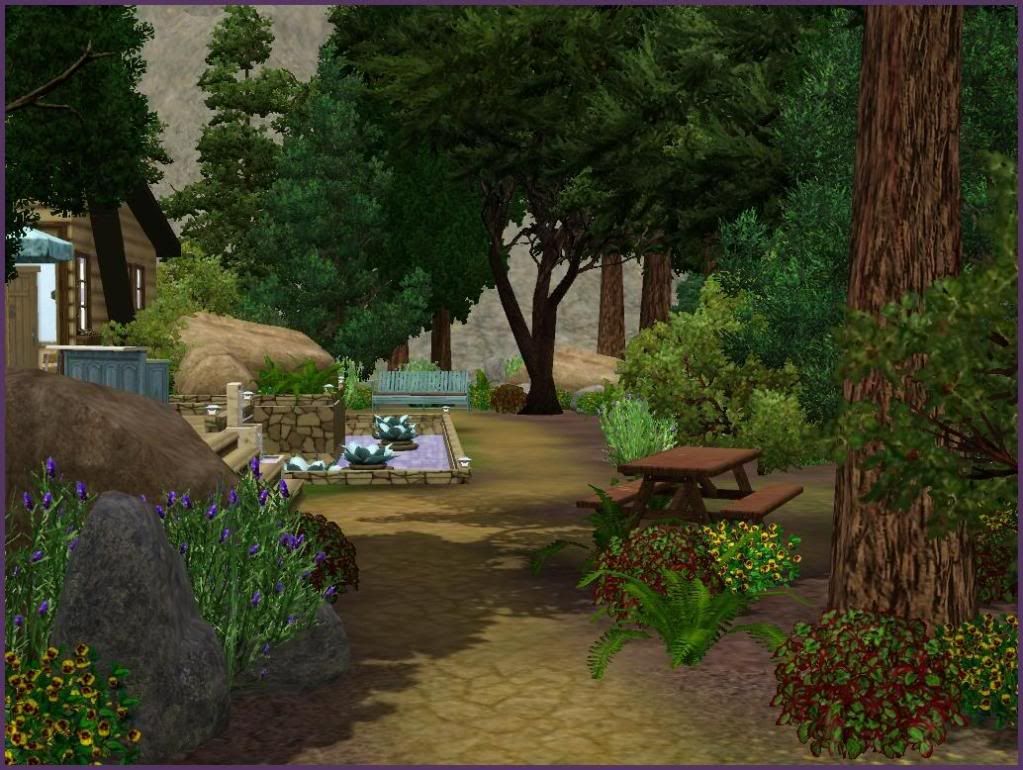 Living Room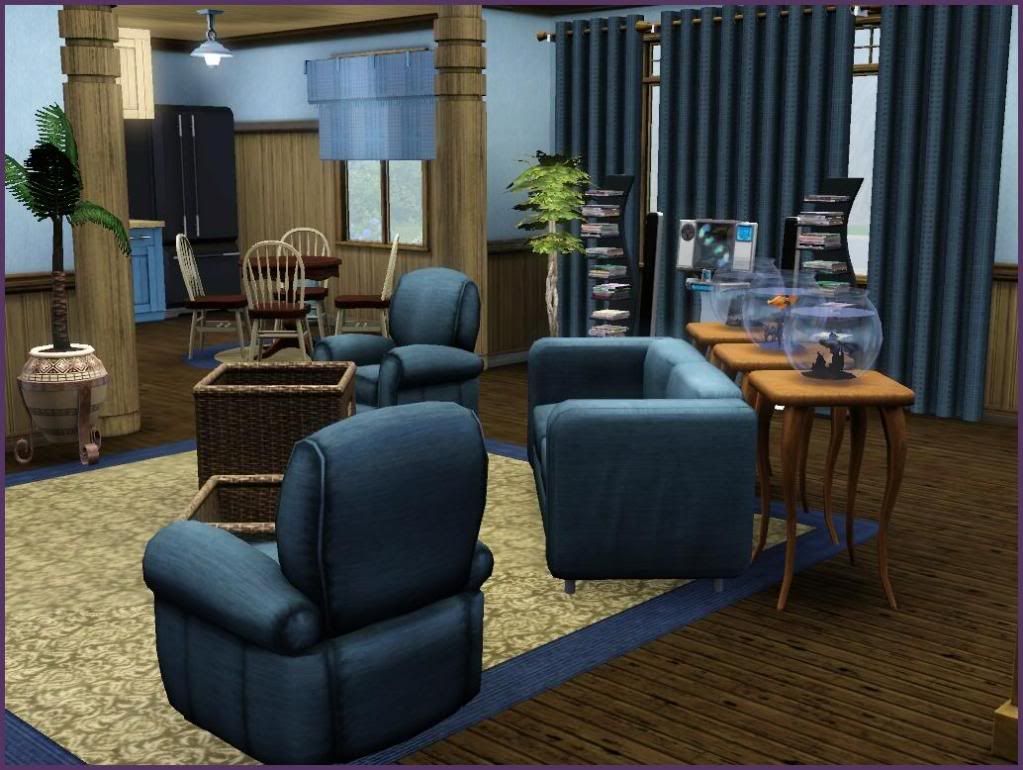 Kitchen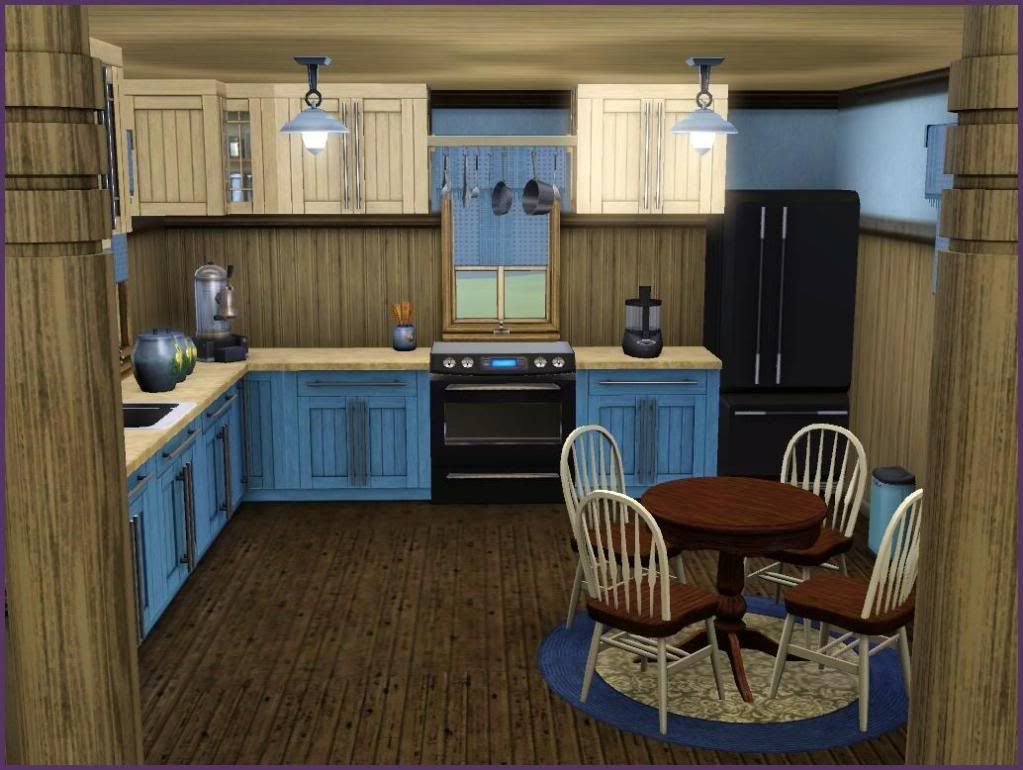 Bedroom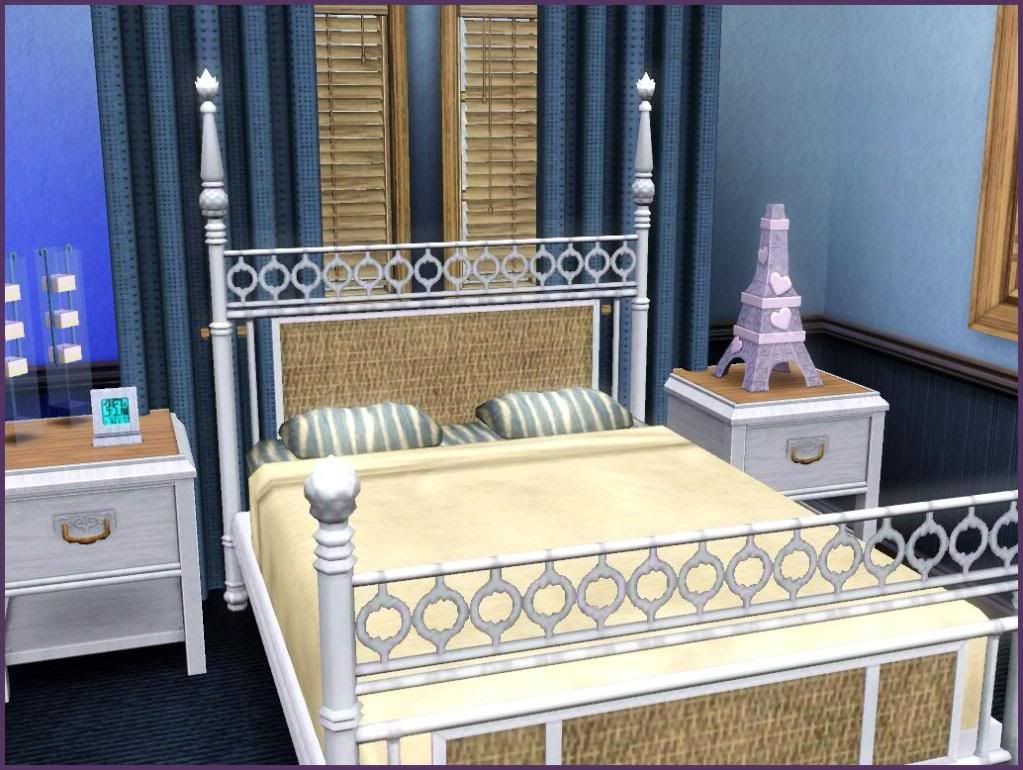 Furnished: $60,662
Unfurnished: $35,944
No CC used
, Some store content used
Note: I deleted the existing lot beside the waterfall and placed a 30x30 lot with the world editor.