Twin Palms - Sand blows within..
Seems like I'm not the only one to go for an Al Simhara style of build in this round which is cool

, so here's my entry for round 2.
Twin Palms
Sand blows within.. and without! Ever had that urge to live in a small Moroccan style village? Well now you can!! Just save up some Simoleans and you too can own your own little piece of Al Simhara!
Details
2 Bedrooms
2 Bathrooms
Kitchen
Dining room
2 floor Livingroom / reading room
Special Features
Interesting Moroccan village style design
Oasis fishing pools (complete with Oasis fish)
Snake on a roof! (can you charm it?)
Horace the Security Camel (keeping his Eye out for bandits, robbers and other nefarious types, he stands ever vigilant and ready to raise the alarm!)
Price
Furnished - $90,279
Unfurnished - $62,832
Street View
Floor Plan
Each building actually only has 2 floors, but because of the way some are constructed it looks like there are 3 livable floors.
Kitchen
Livingroom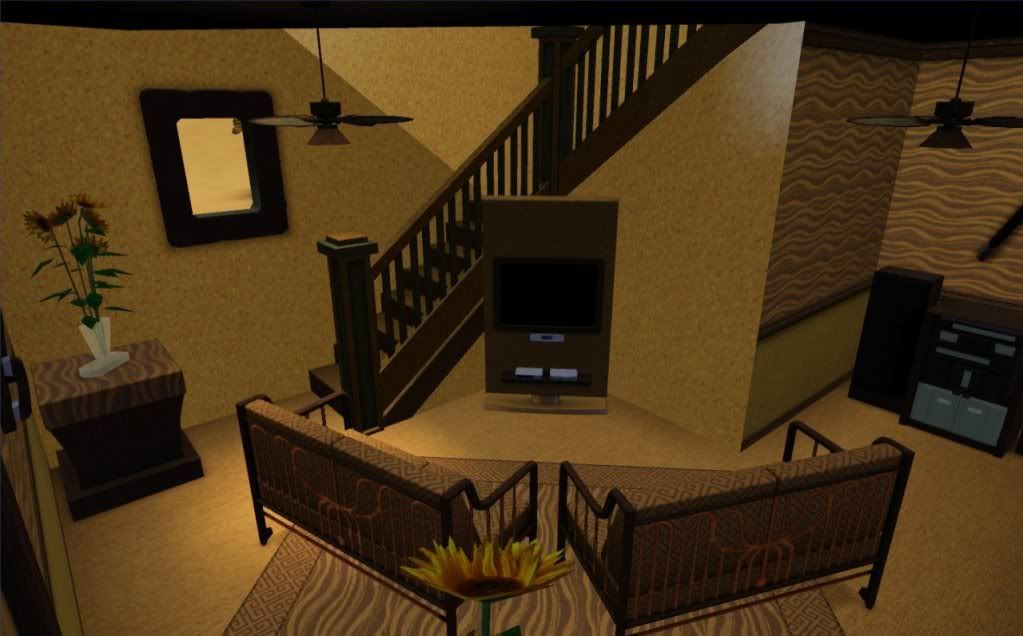 Up the stairs behind the TV is a reading room area (not pictured).
Bedroom
2nd bedroom is similar in styling but with 2 small beds, perhaps for children / teens.
Bonus Shots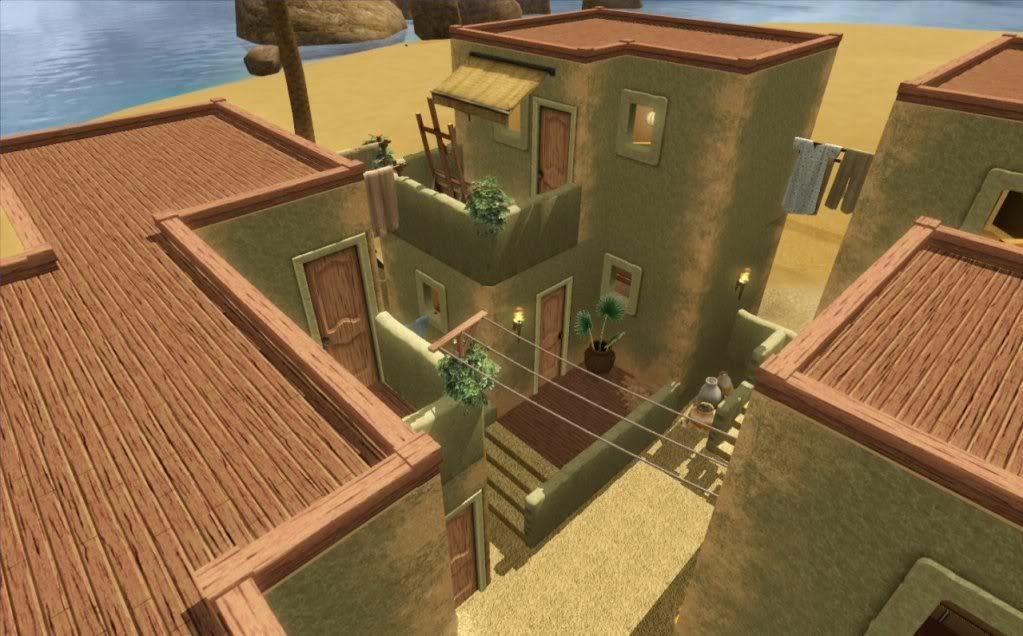 A closer view down into the faux village.
The alleyways of Twin Palms.
Horace the Security Camel, keeps his Eye on the lot while he drinks some water and munches some tasty hay (he's even equipped with a state of the art burglar alarm!).
CC and other content
No CC used though I did use a number of free Store items..
Generations clock
Banquett Fan
Modern HDTV by Webbsta Industries
Terra (Earth Day plant)
Tomb Sled Sleeper
The Desert's End (table)
Sippin Succulents (planter, from the Toyota Prius Eco set)
Bed, table, maps (from the Explorer's Loot set)
Other notes
I have tested this with sims and everything works / is accessible as it should be. Also the pictures are taken with the lot set as a "Vacation House" in Al Simhara for a more authentic deserty experience!