#985

18th Aug 2010 at 12:26 AM
Here's another version of Yogi-Tea's wicked Foundation X. Thank you so much for making it, Yogi-Tea!
@GreenLea - thank you for asking for a random foundation!
@Ciane - Wow! I really like what you did with this!
In a far, distant time (and again today) Steampunk was a popular style and way of living with Victorian era state-of-the-art technology based on steam. One romantic idea was the flying ship. I give you Steampunk Landing
This little landing on Lake Winnemucca is the docking port for two Steampunk airships. The larger has a comfy livingroom, bath (small but usable) and the bedroom. There is also access to the rowboat (which lacks paddles) for emergencies on the water. It is not recommended to use the rowboat while flying! The office is in the captain's cabin upstairs, which gives onto the main deck and the steering deck at the bow. The smaller airship has a small kitchen and a dining room, with a firepit on the deck above. Chess and an easel are available on the dock for skill-building.
The floorplans:
I play-tested with one Sim for 2 Simdays, and did not run into problems. Two Sims might have difficulty with the narrow gangways, though. The three foundation islets in front hold two clocks and a docksign with a CC belltower. The right side 2 islets support columns, which hold a set of CC paddlewheels. The two rear islets hold buoys (buydebug).
Interior shots: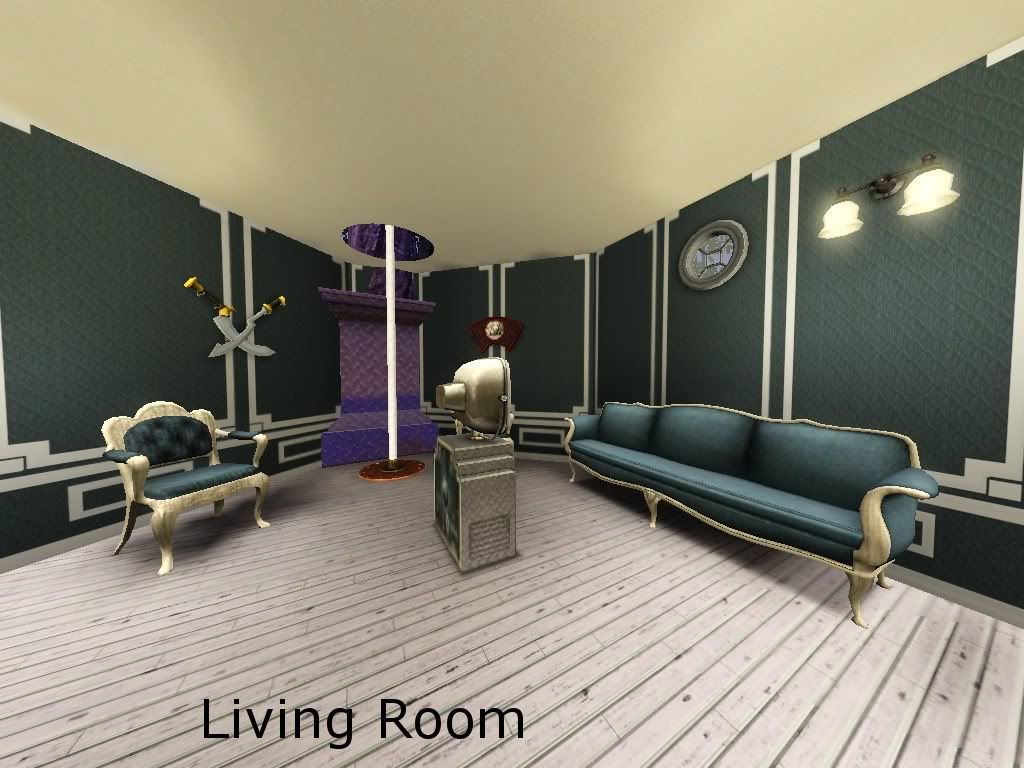 The small but cozy living room with its steam-driven ;-) television set.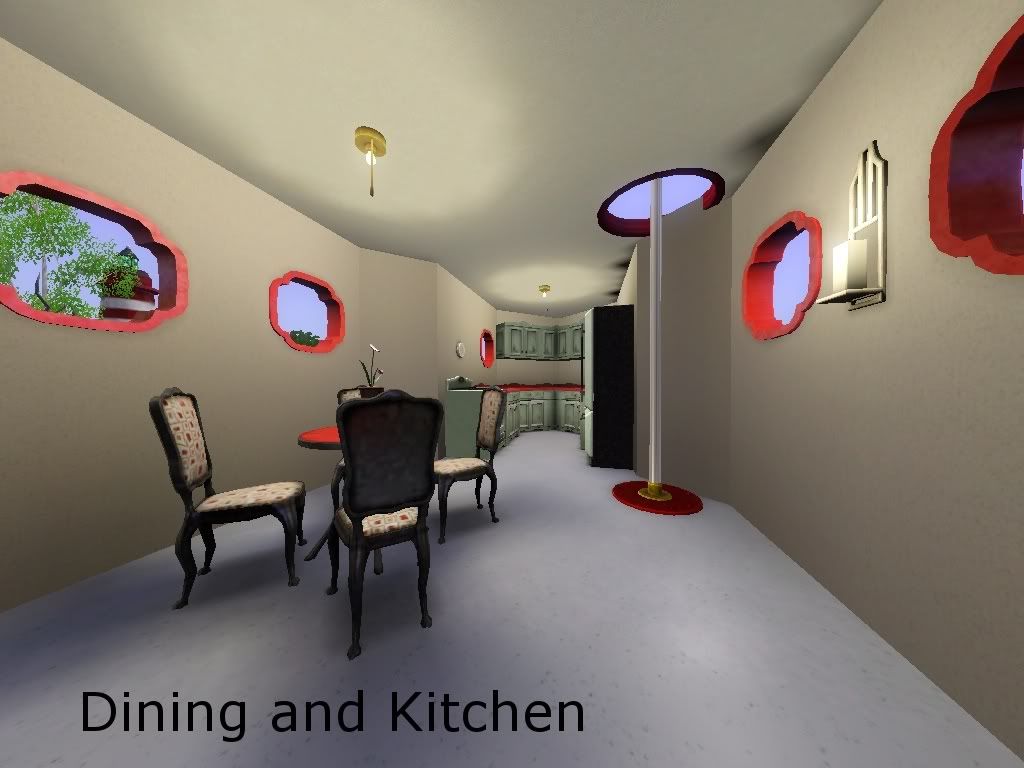 The kitchen and dining room are in the smaller airship. Again, the kitchen might prove problematic for more than 1 Sim at a time. But it does work.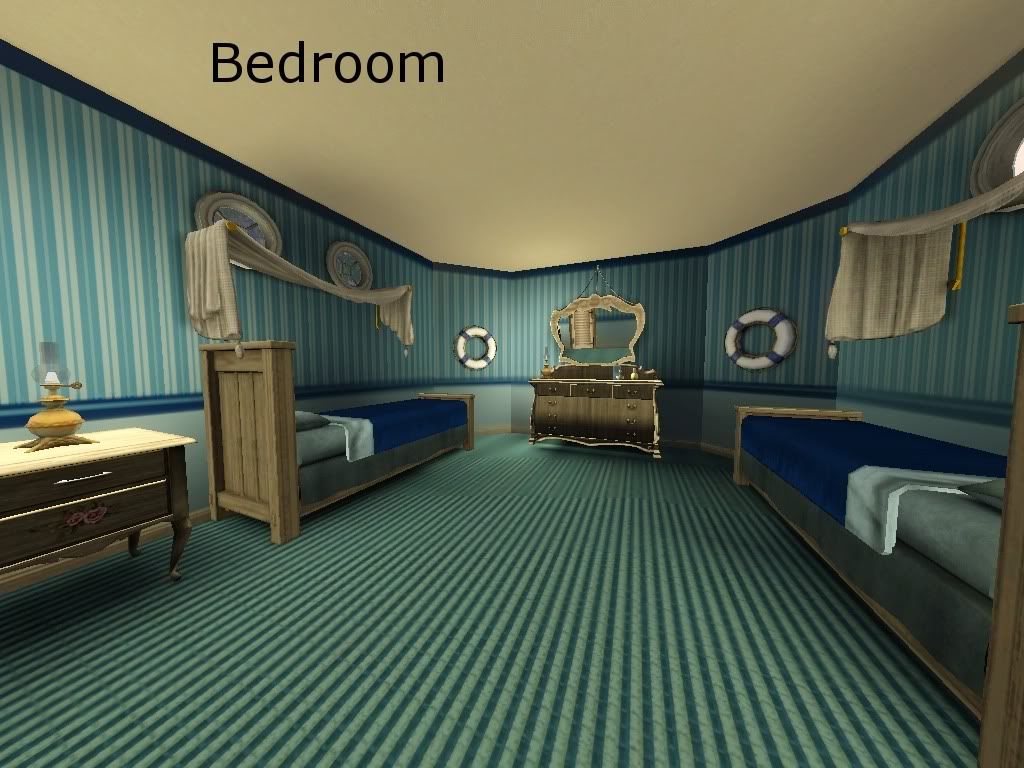 The bedroom has two single beds and plenty of room to move around. The bathroom next to it is small, with a claw-foot tub, wash basin and toilet.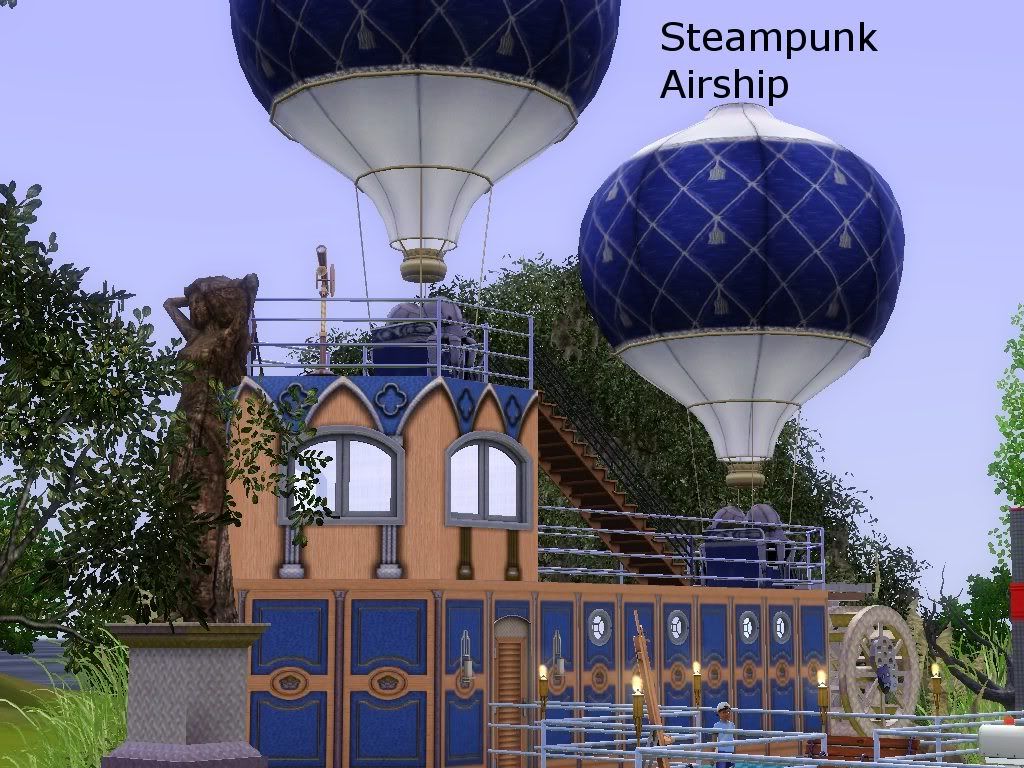 And finally, a gratuitous close-up of the larger airship. The balloons are, of course also CC. The octopi-balloon-anchors are from buydebug. The rowboat next to the dock is also from buydebug, although someone here made one that actually works better when placed on water. The figurehead is Alexia Full of Hair, enlarged with a very clever piece of CC from here. All other items are from the game and expansions or the store.
Thanks, again, Armiel, for Builder's Island, which provides the background.