Round 3 - The Williams Family
Linda and Joe's youngest child is finally off to college! They're so happy to move into a smaller home in the neighborhood. Most of their 5 kids live in the neighborhood, so they visit frequently. But when the youngest comes home on break, or their son comes home for R&R they have a guest room ready.
I created the family, Linda and Joe and the kids and took plenty of pictures to include in the home. When I moved the couple in, Joe immediately got down on one knee and serenaded Linda. I've had them paused in that position for a while.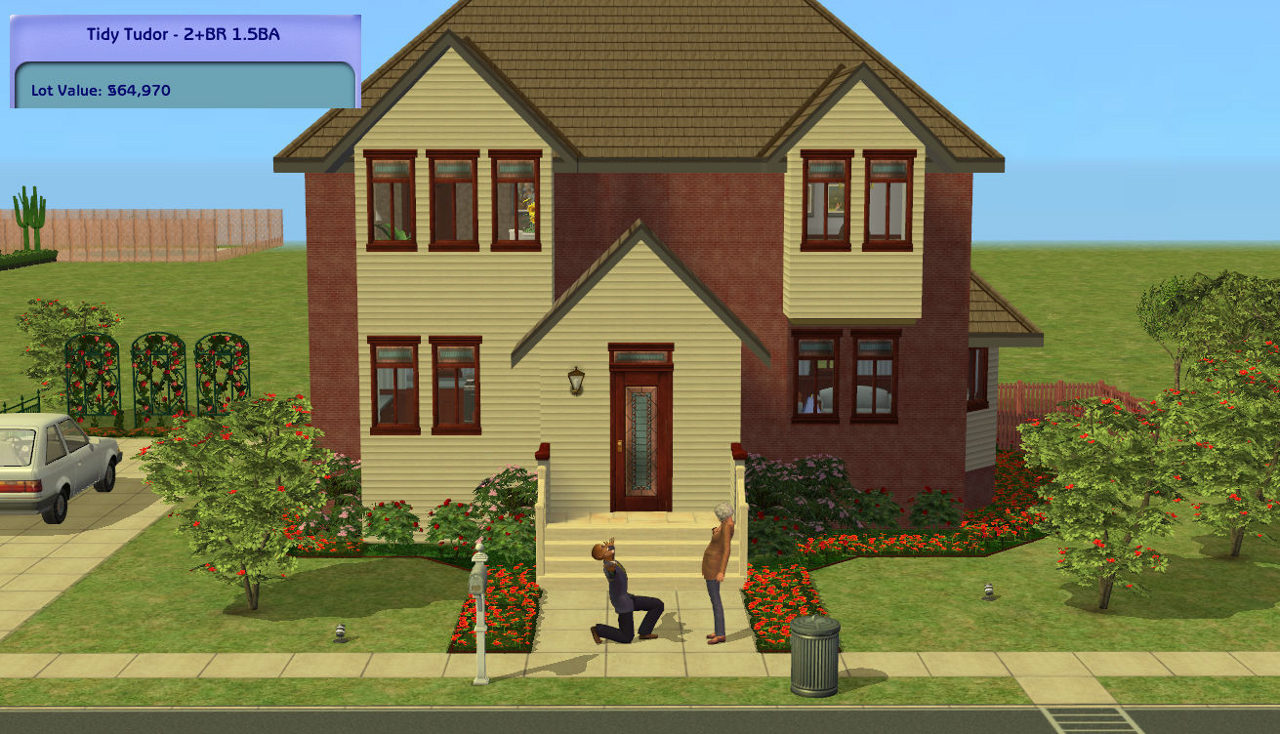 Here's the downstairs, they're a fan of dark wood and blue. Just so long as it's none of that "modern" furniture. The downstairs also has a nice powder room so that daily guests don't have to go upstairs to use the bathroom.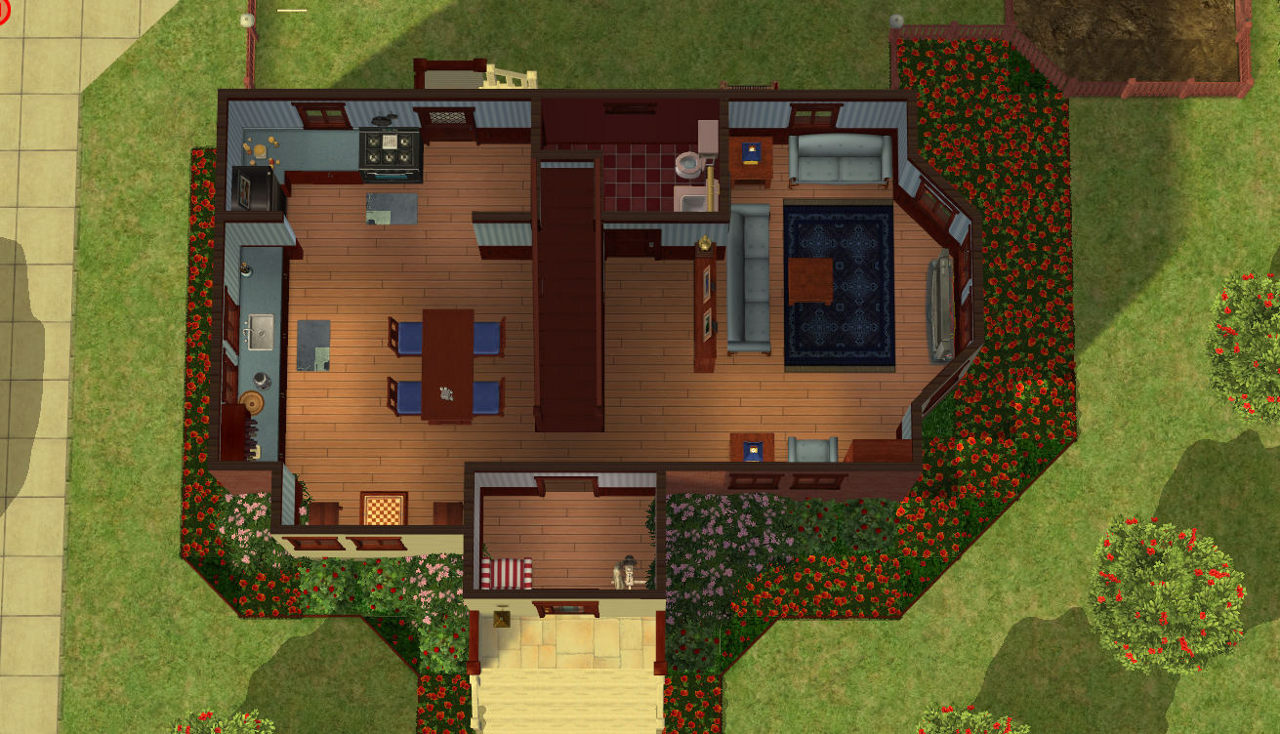 The second floor has their master bedroom and bathroom, as well as the guest bedroom and bathroom.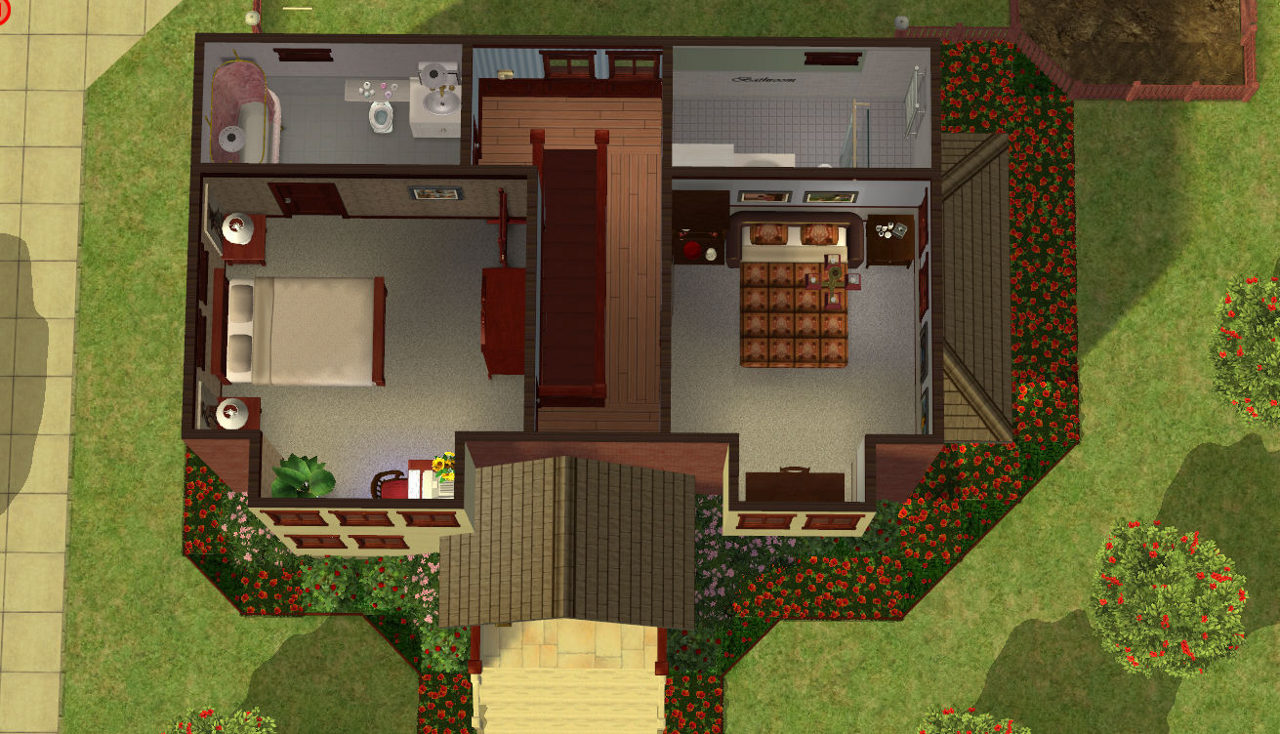 The foyer isn't just the area by the door, it also includes the hallway towards the powder room. By the door there is a coat rack, chair, and photograph of the day Linda and Joe got married. The bookshelves by the powder room have several pictures, books, and knick knacks they've collected over the years.


In the living room, they can watch tv, read, or just talk to their guests. There's seating for plenty.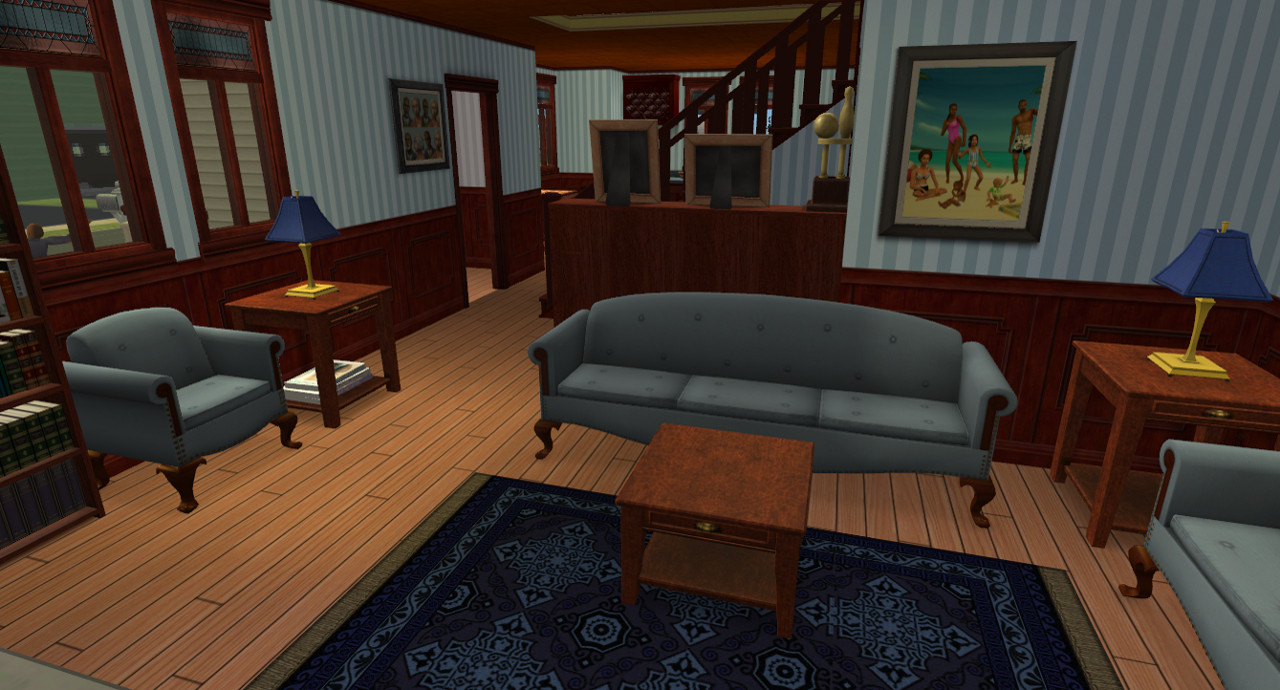 Even though the living room has plenty seating, people still congregate in the kitchen. They even play chess on the side by the windows.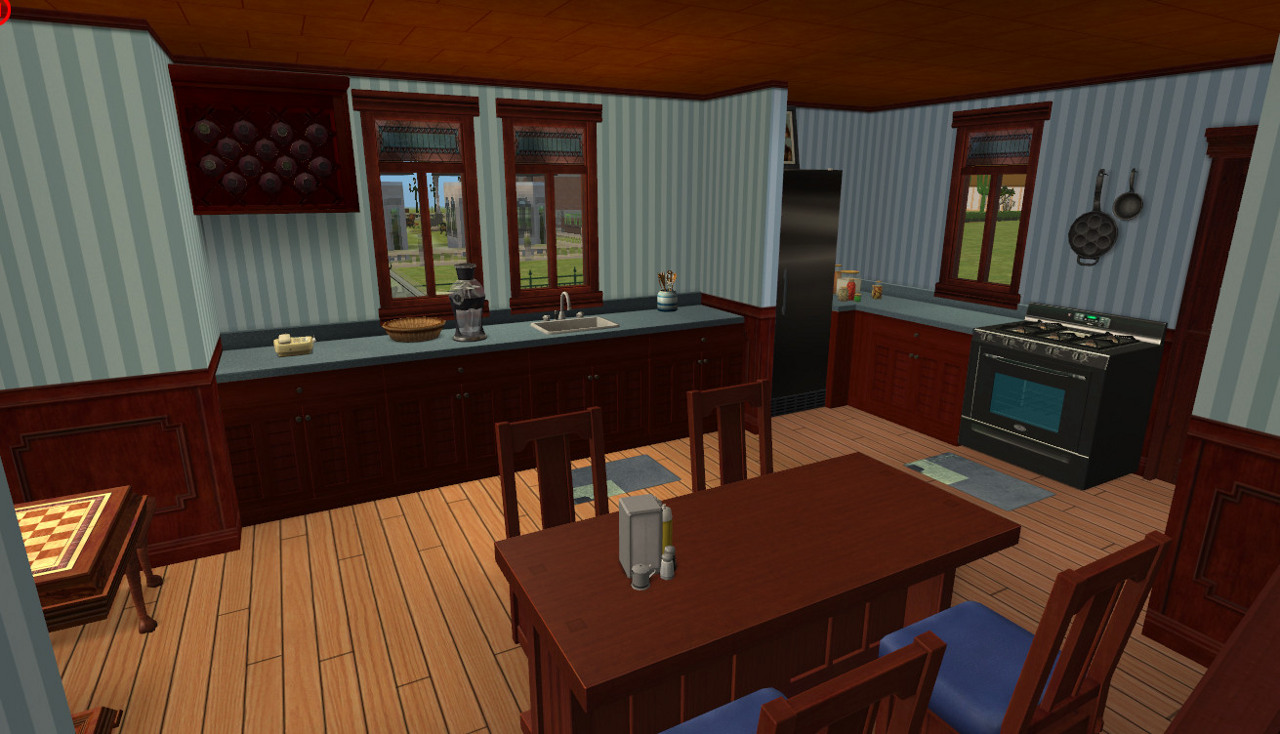 And there's even more space outside for the family reunions. There's darts, a grill, and even some space to do the cupid shuffle (or smustle). On days when there's not a million people over at the house, the couple gardens and tends to their fruit trees in the back.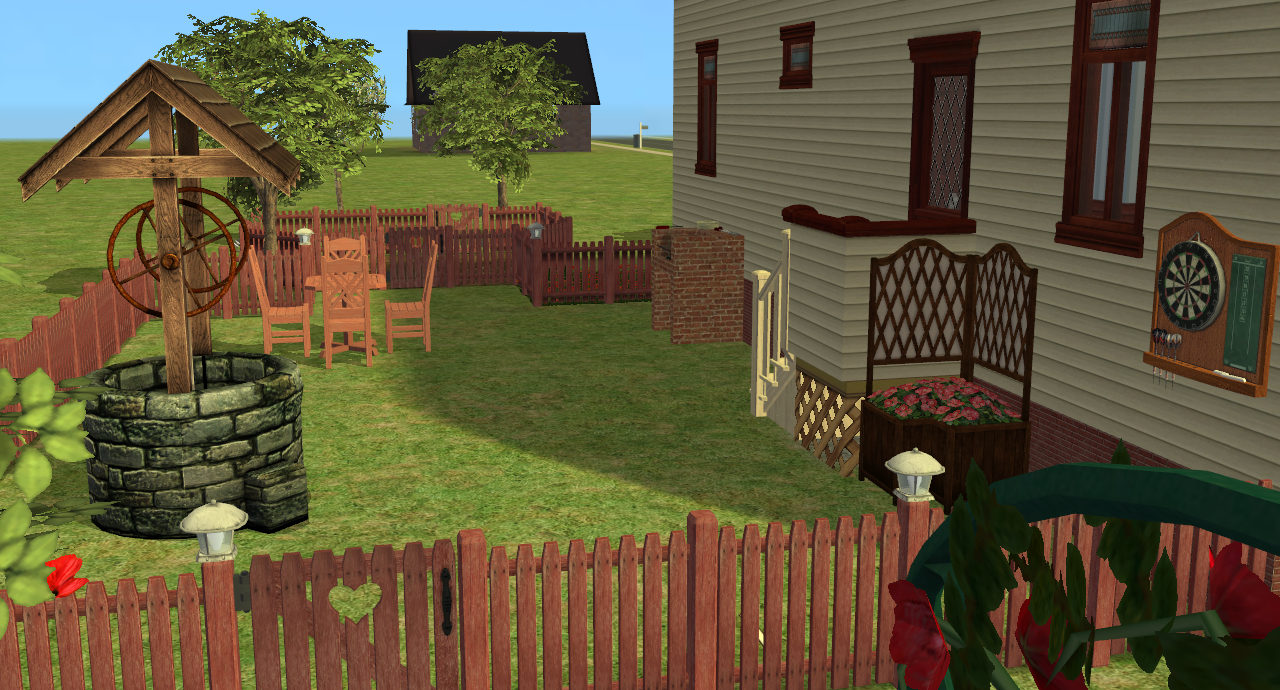 Upstairs, there's a guest bedroom for whomever comes to visit. The bed pulls out from a couch, but they get enough visitors that they just leave the bed out more than they close it up. There's plenty of pictures of the kids throughout their lifestages in here.


Guests never have to use the master bathroom, or ask where are the towels. There's plenty of cabinets in the bathroom.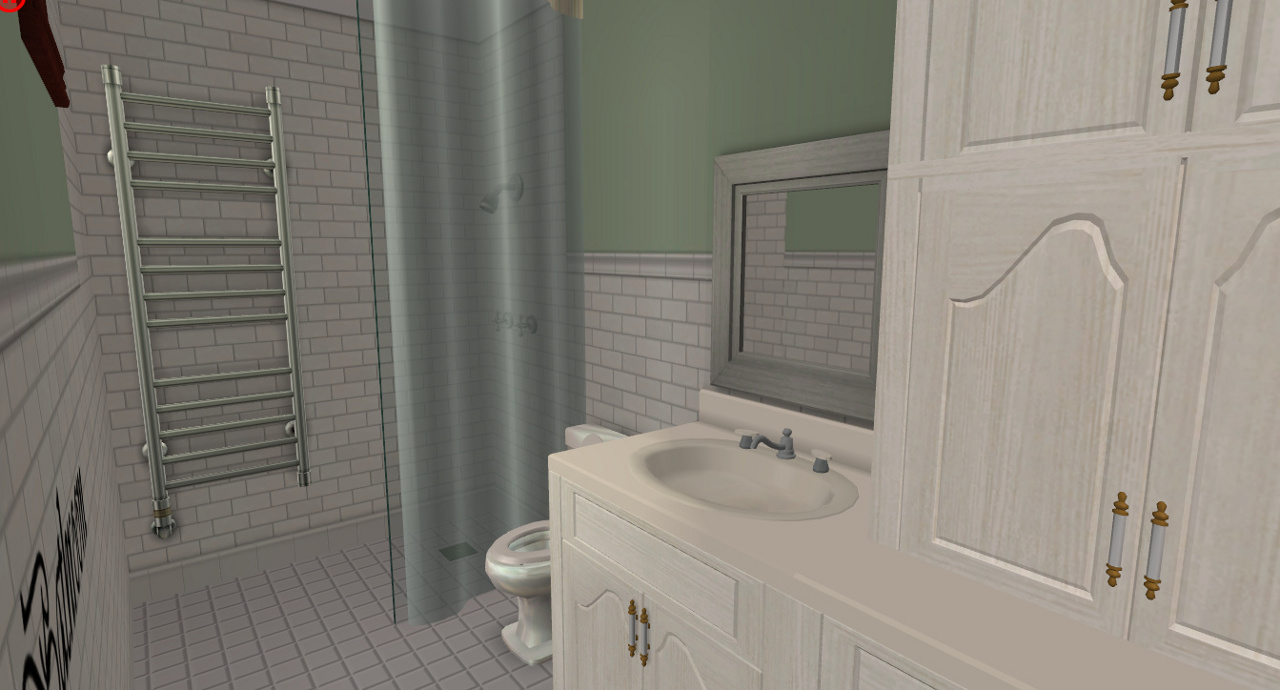 The master bedroom. This is a room that's off limits to guests, it's just for Linda and Joe. The master bathroom has a claw-foot bathtub/shower. They've had a good life so far, raised 5 great kids and worked hard enough to relax in comfort and style for their golden years.