Okay here is mine. I used the foundation under the tank stand, brick wall is all around.
where does it say what pictures are required and how many? I can't find it so I am going by memory which was 8. I wasn't sure if the price is included in that 8. Also I had an issue with one water pipe that would not be removed! It was ungrabable. Not sure if those plumbers were a bit shonky...
Strong affordable cool but warm housing was uppermost priority for the 3 Flamingos. What better way to cut down your bills by having a rain tank and line drying. With an extra high ceiling to take hot air up in the summer and a cheap wood burner to stay warm in the winter.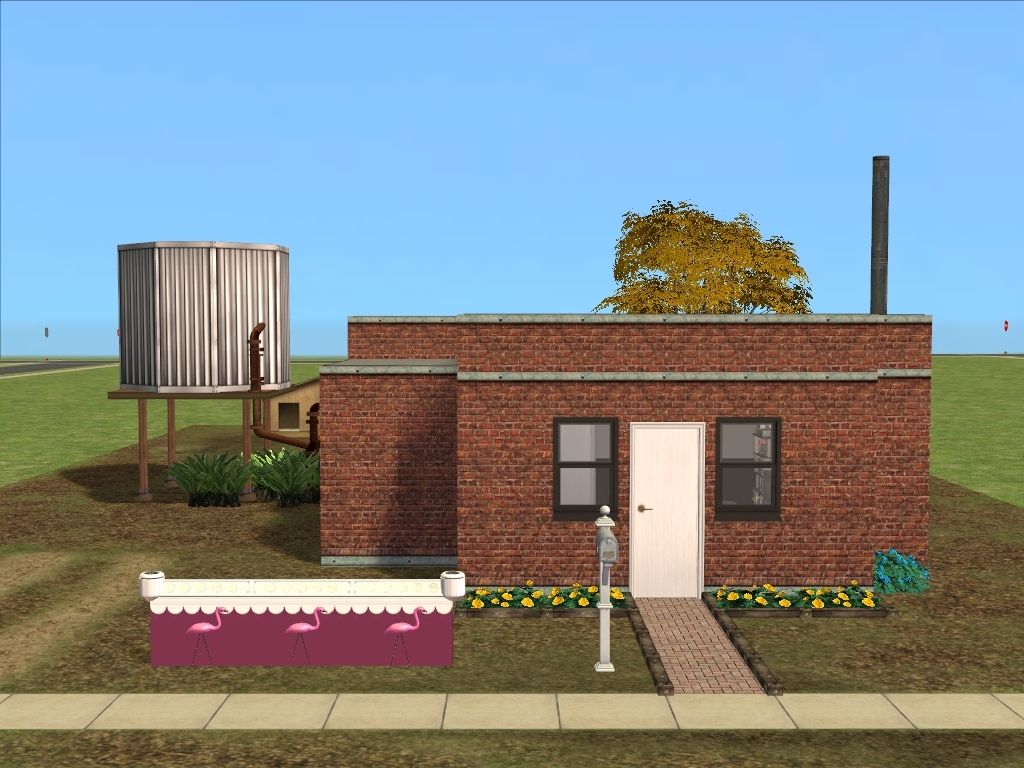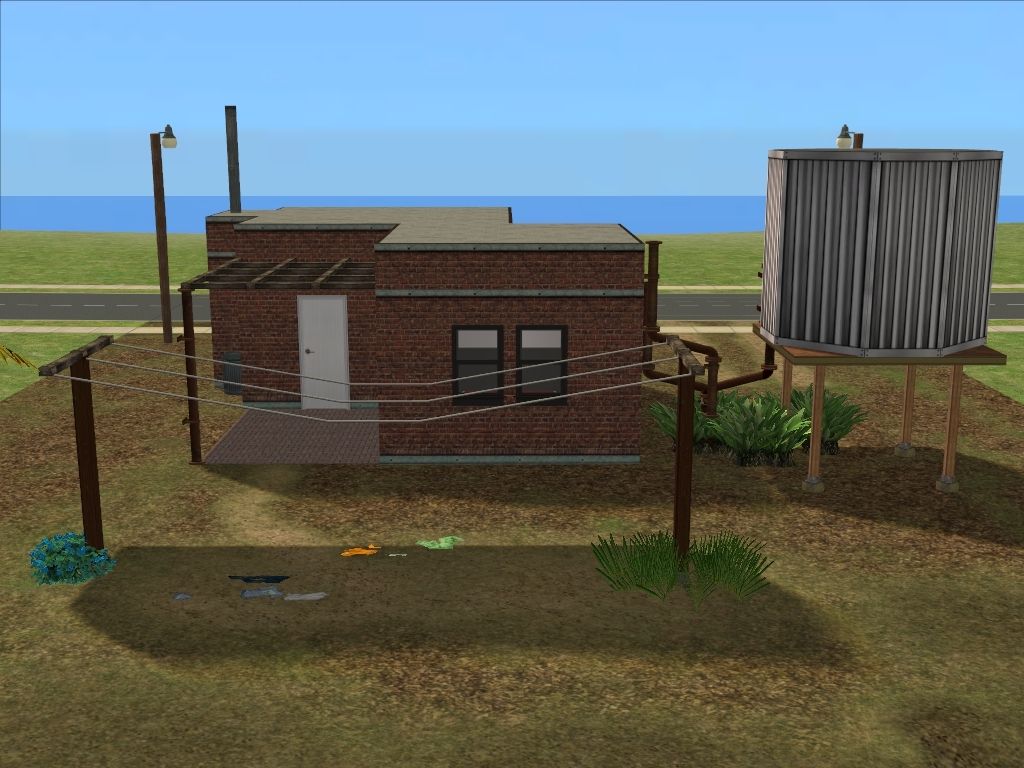 A packet of pegs would be helpful to keep the clothes on the line.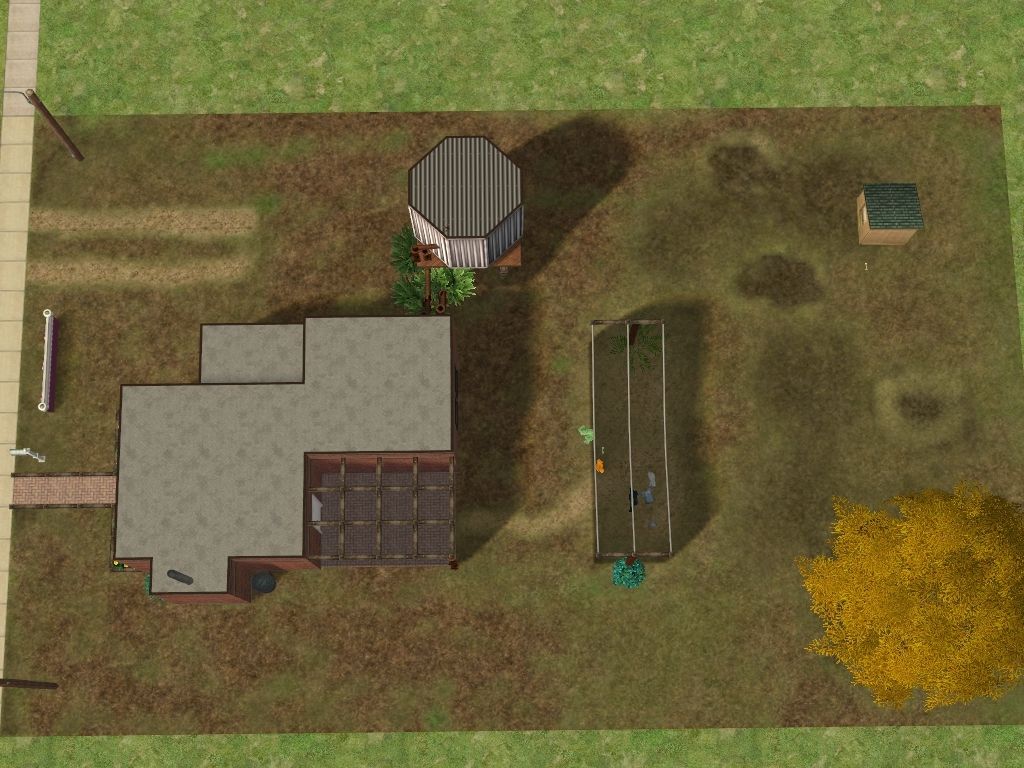 Nice soft dirt for Rover to dig holes in with a complementary dog house.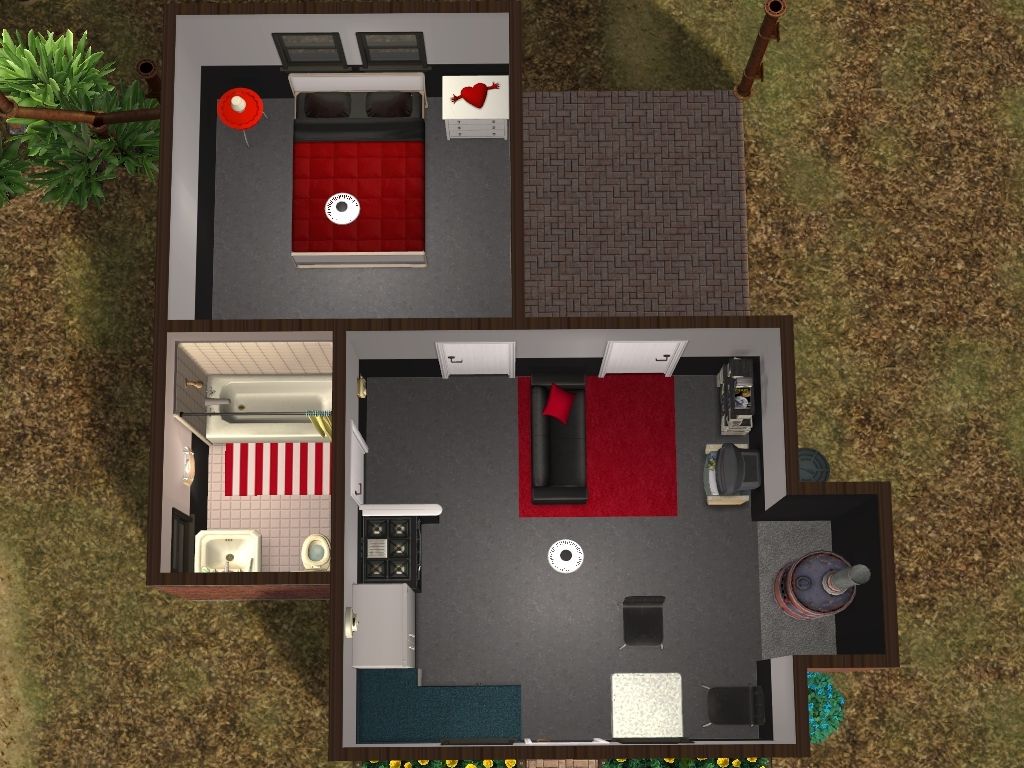 Inside can still be comfortable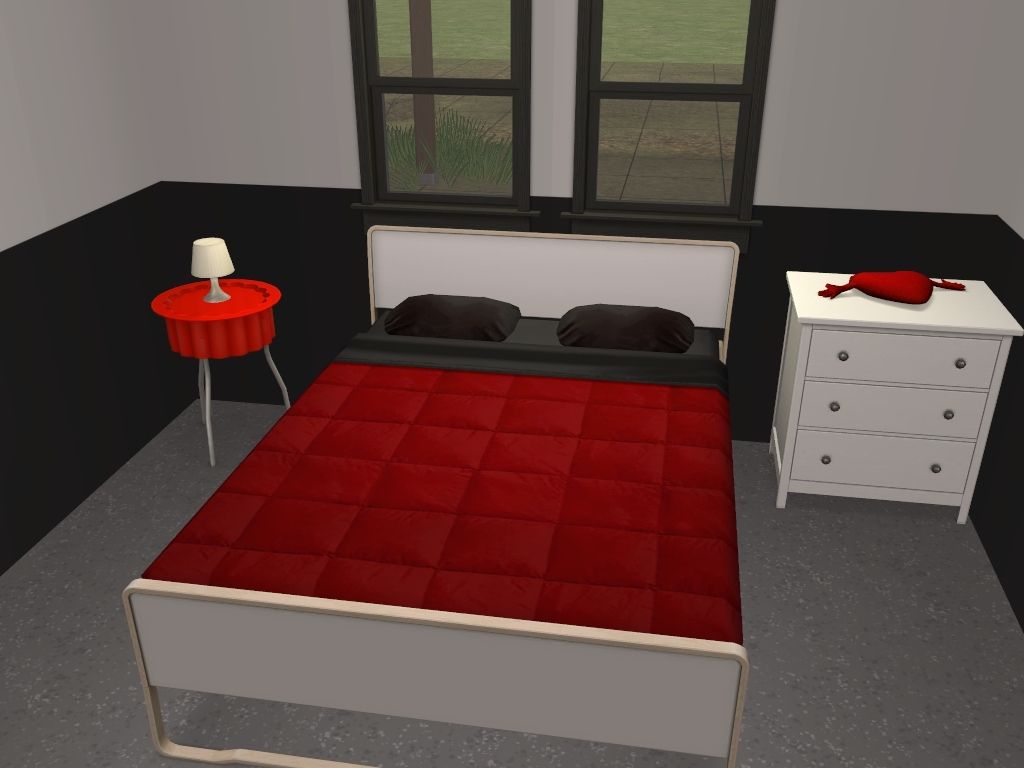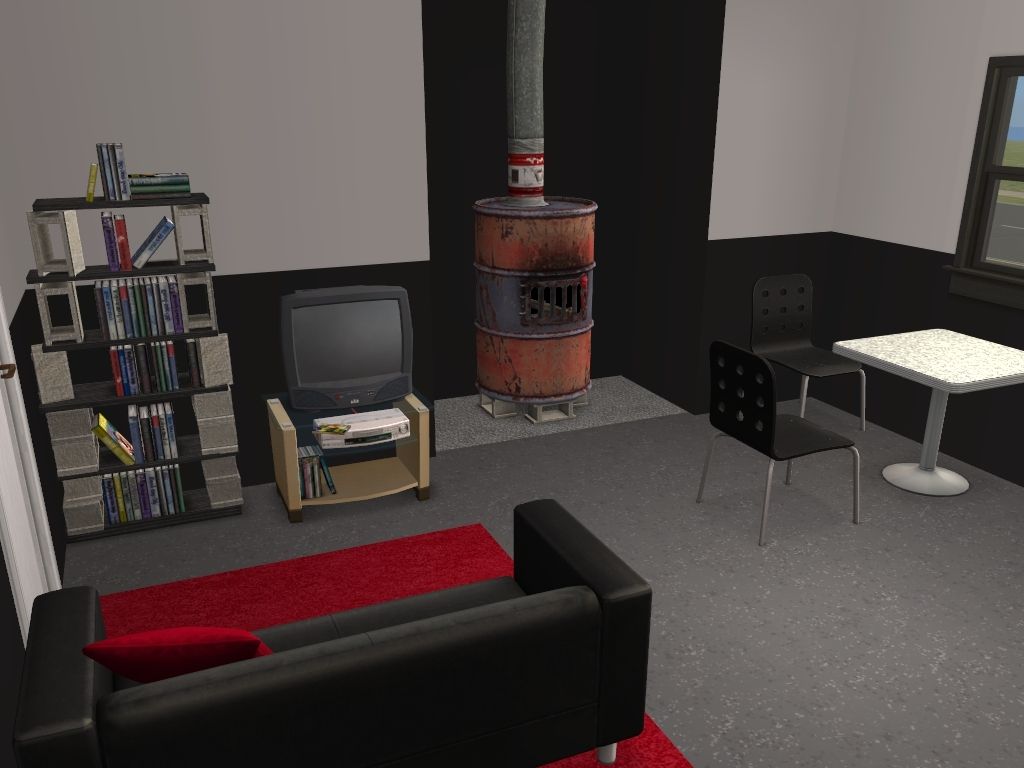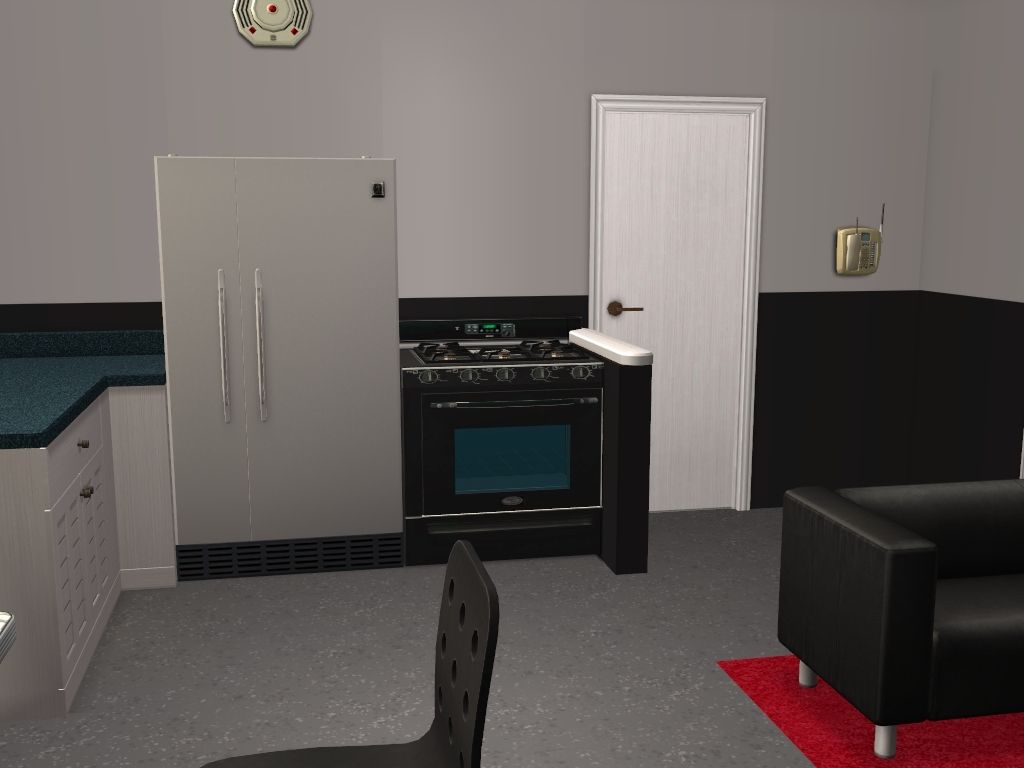 Safety is important so a phone, smoke alarm and non flammable flooring under the wood heater. The home owner can easily upgrade to a better fireplace.

Edit:Question. Looking at the round again, if I get the lot down to 19,000 do I get some bonus money? I'm thinking I might take away a couple of items if that's the case.
---
"I dream of a better tomorrow, where chickens can cross the road and not be questioned about their motives." - Unknown
~Call me Jo~