Round 3 -Community Lot B
Science Centre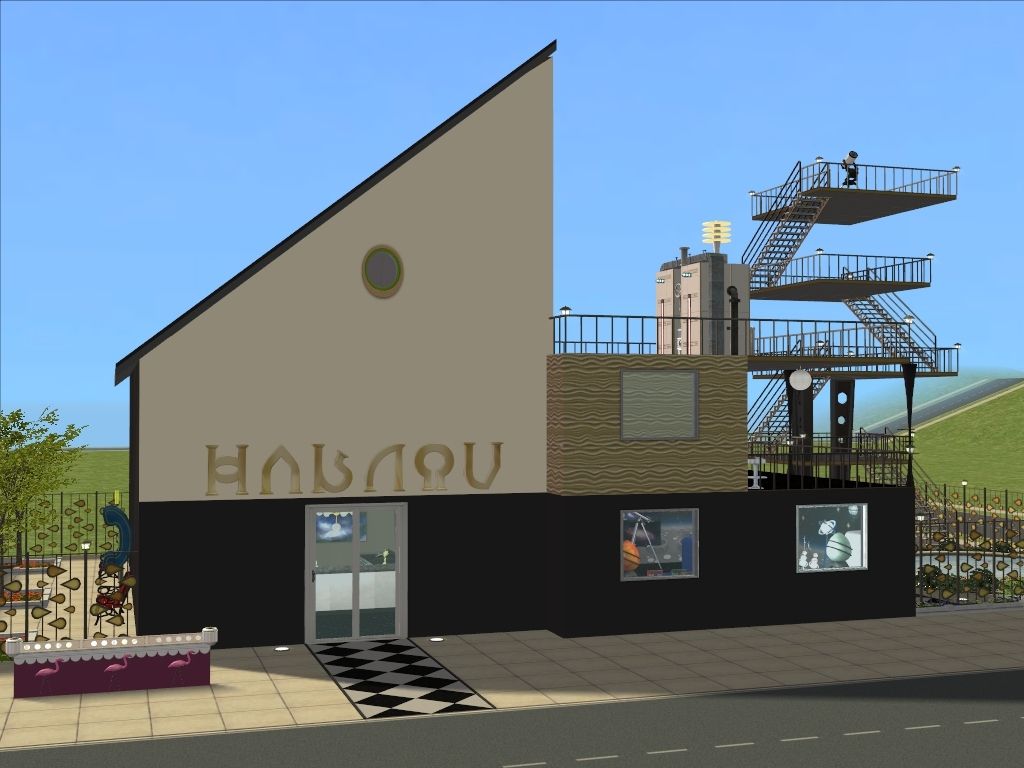 The Three Flamingos decided that combining revenue with fun and education would help the poor, encourage the middle class and bring status to the wealthy of the town.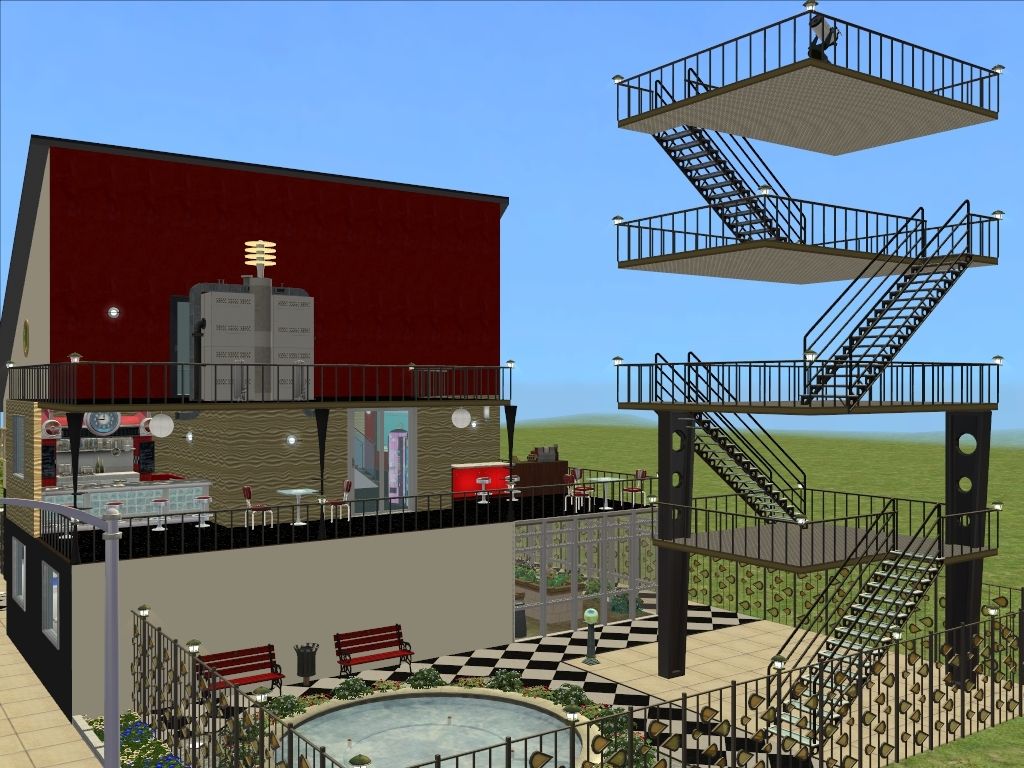 Most people's attention will be grabbed immediately by the observation tower while asking that age old question of "How does it stay up?" That and more questions, such as what is that 'other thing' up there? will be answered inside.



The sim who buys the science centre can make a profit either selling items in the gift store or buy selling tickets. Those brave enough might even try both.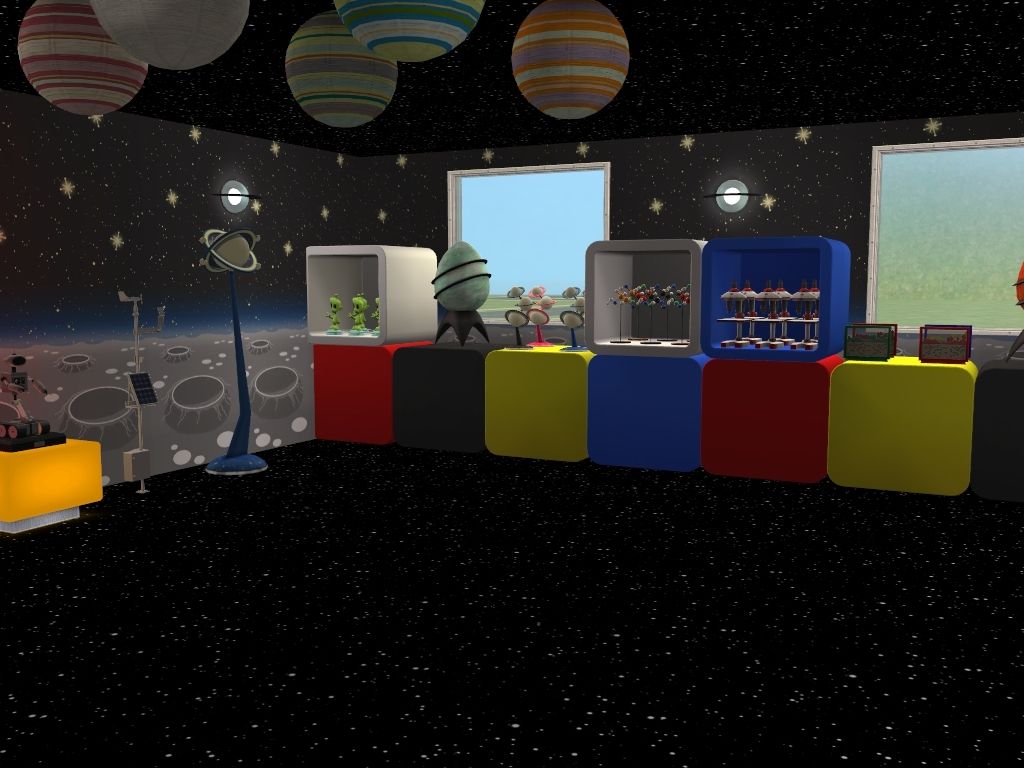 The gift shop has enough merchandise to last a full day of selling or if a ticket bushiness is preferred the items also make great fun boosts as sims wander around and ponder the hanging planets of the simverse.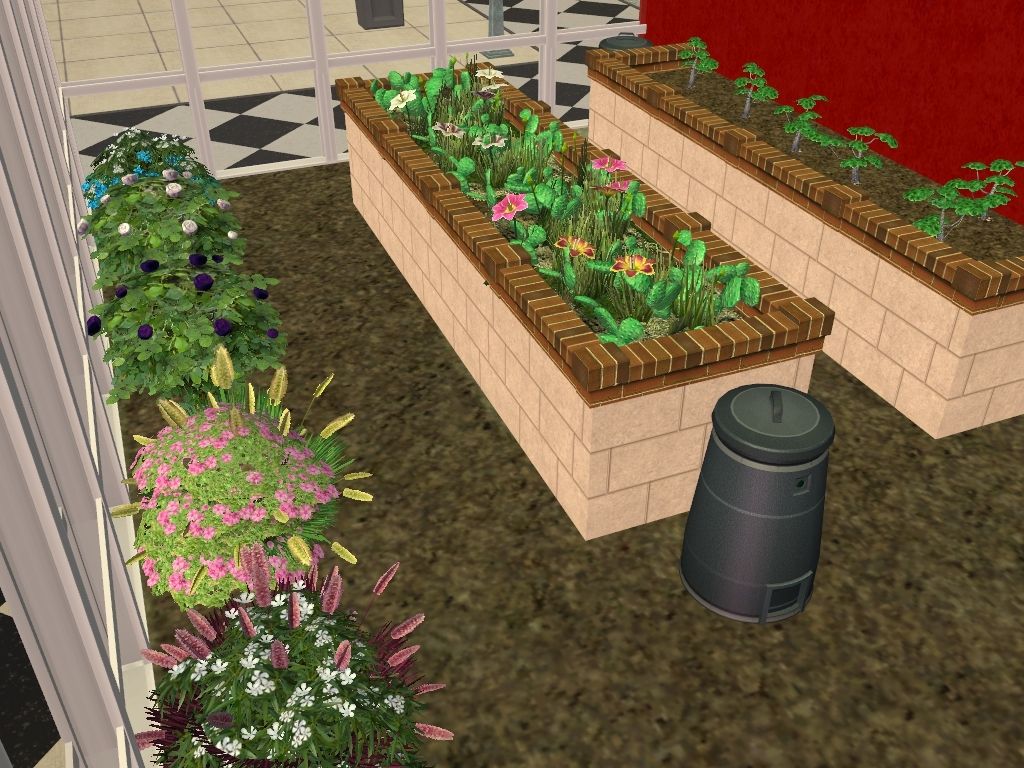 The botany area boasts many strange plants including a very rare miniature tree.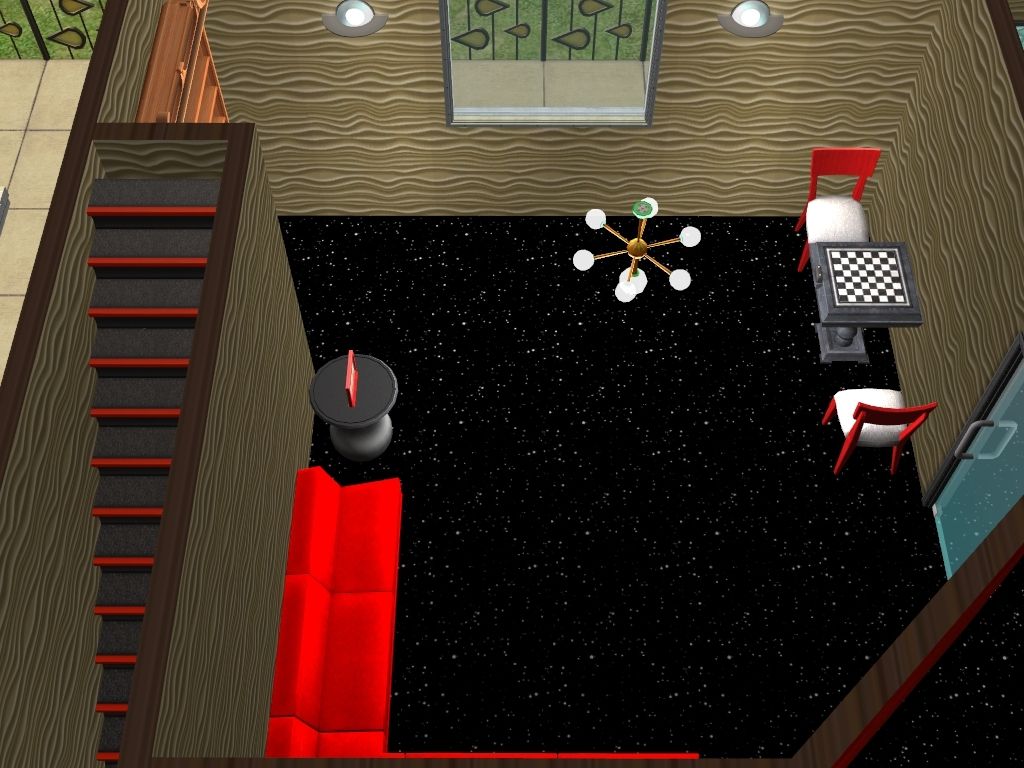 The study room is a nice quiet area for study, reading and chess.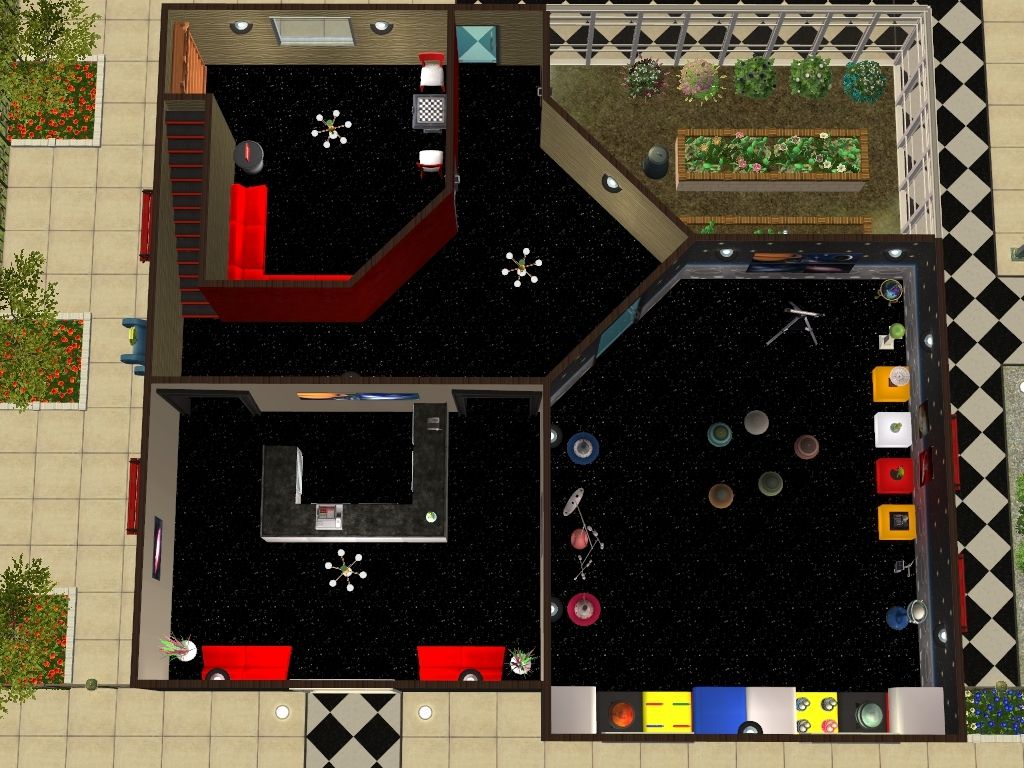 Ground floor (lower level) foyer, gift shop, study and botany area.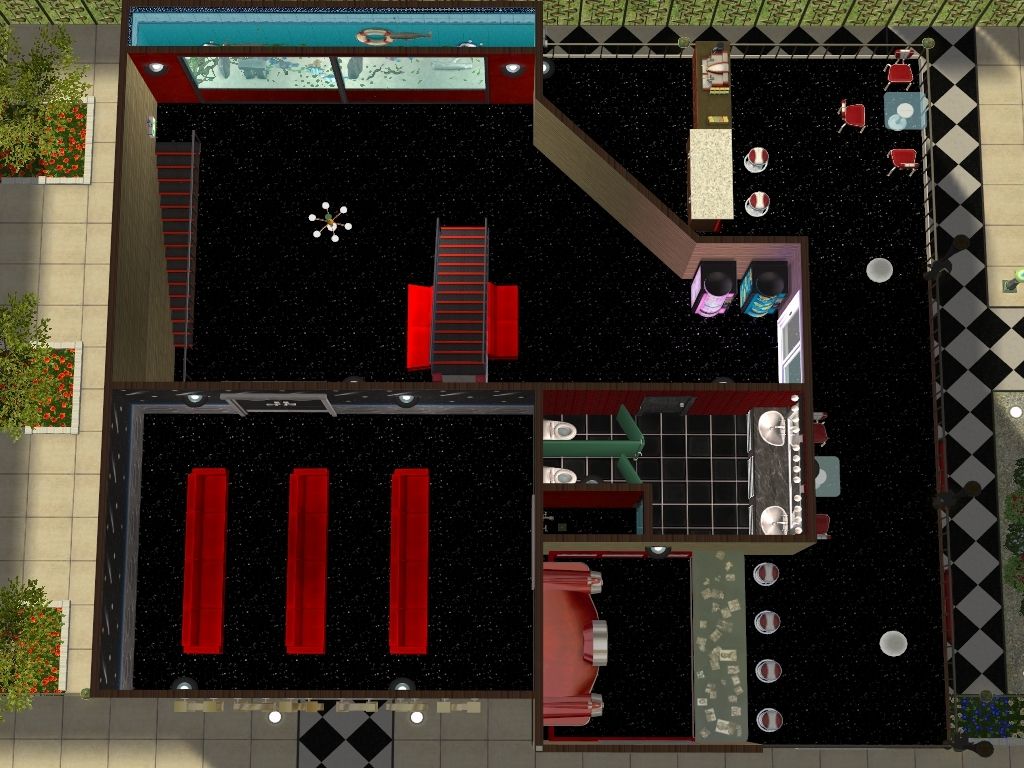 Going up a level we have the children's aquarium, Planetarium movies, toilets, outdoor food court.



Watch rare species of fish and sand dwelling serpents.



Immerse yourself in the simverse inside the movie theatre.



The public unisex bathroom is kept spotless and includes a shower which might be needed after scaling the observatory platform.



The food area has quick meals, snacks and coffee.



The top level inside the roof and overview of the lot. No walls were used.



Coming out onto the roof balcony you will come face to face with the marvelous 'Thingymebob-whatchamacallit'

A cutting edge, weather altering, alien calling device. Use at your own risk! >cough< plays music.
The Three Flamingos will not be held responsible for sims smuttling on the roof top.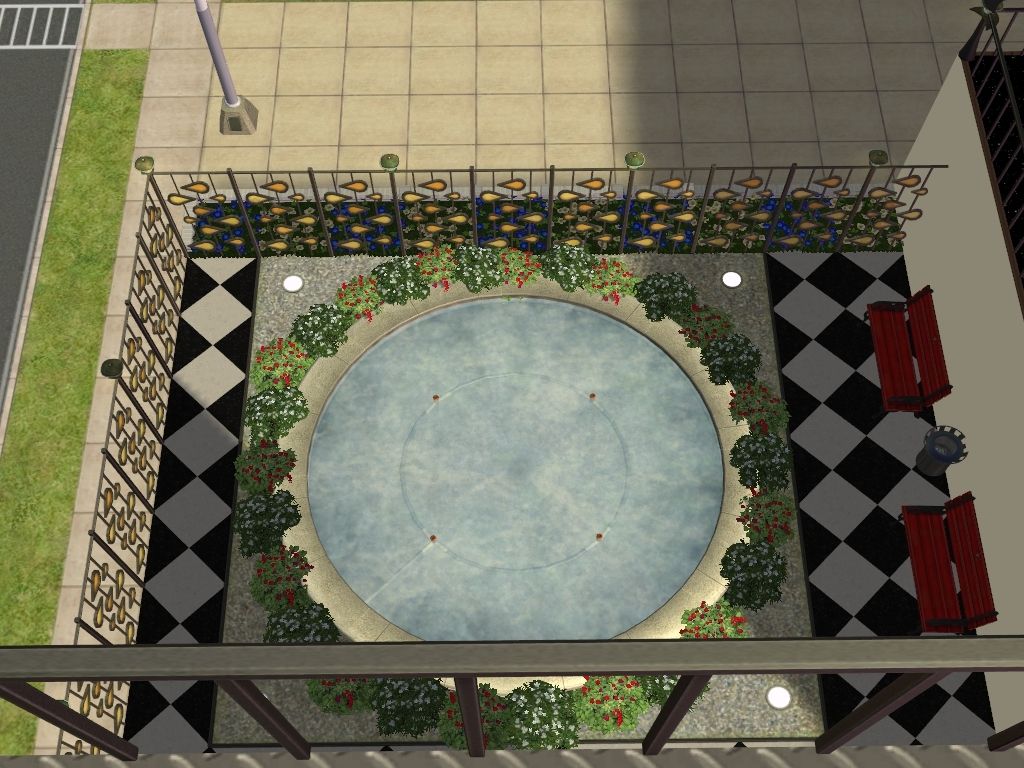 After climbing the seven thousand steps (cookie for those who get the reference) one has a wonderful view of the garden and alien fountain.
P.S The observation tower stays up due to the alien steel. It is incredibly strong and very safe with railings and lights. Plus the alien steel never gets hot.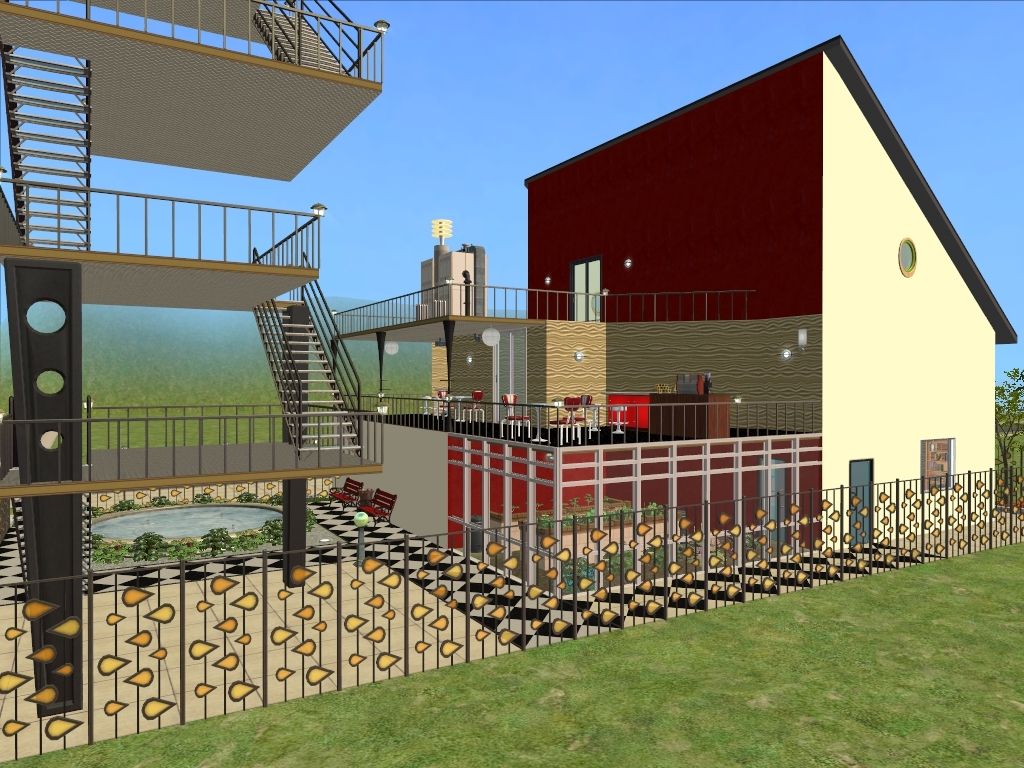 And the back...
P.S No OMPS were used. Both the aquarium and garden were achieved using the very small 1 slot wall shelf holder.
The whole area is fenced in for safety. Admittance can only be gained by going through the front entrance.
Edit: Forgot the price.


Just squeaked in under budget.


---
"I dream of a better tomorrow, where chickens can cross the road and not be questioned about their motives." - Unknown
~Call me Jo~