Round 2 Entry ~ Entertainment Lot/Water Park ~ Tropical
Water Parks abound here in Simtral Florida. This one, which Cat built for Malcolm Landgraab in Bluewater Village, features a unique water slalom course under lush overhanging tropical plants, with fun sprinkler fountain obstacles at every turn.
After the rush of swimming the water slalom, spend some time relaxing on our white sandy beach, digging for treasure, or snuggling with a loved one under the pier.
Night time brings a different 'after dinner' crowd who enjoy taking the evening air under the stars on the pier. We have a full service bar, chess tables, and a live DJ - with dance competitions every night.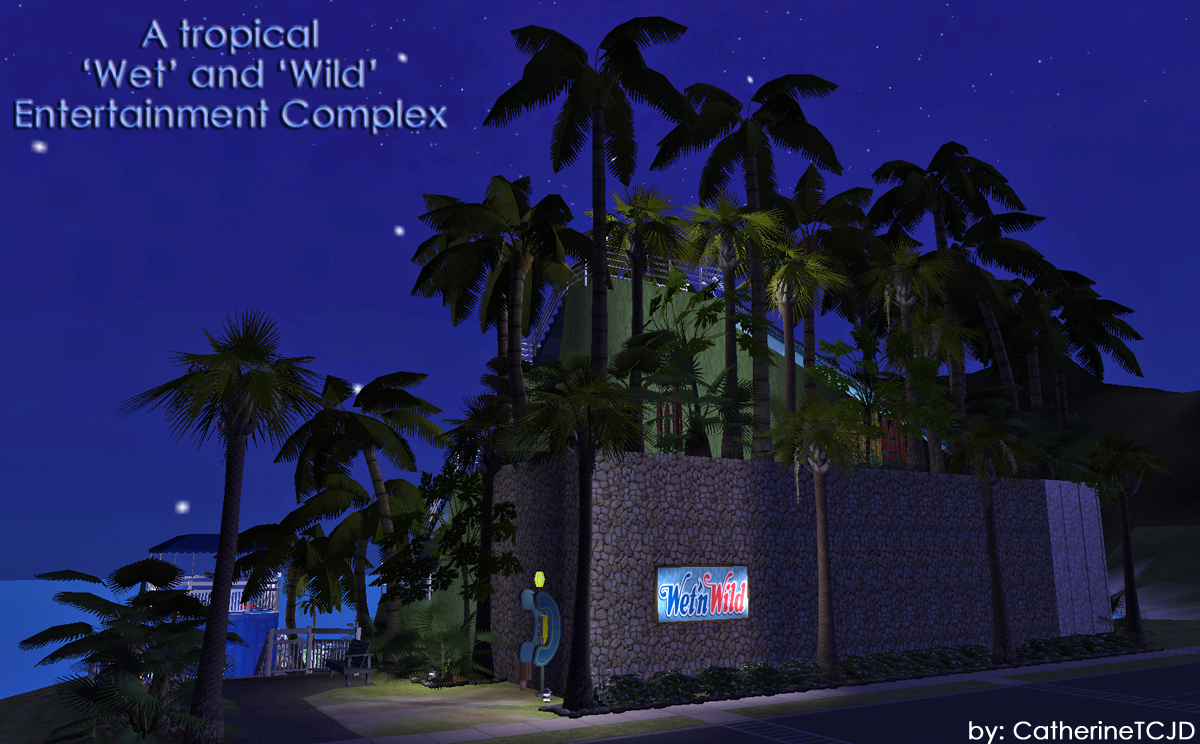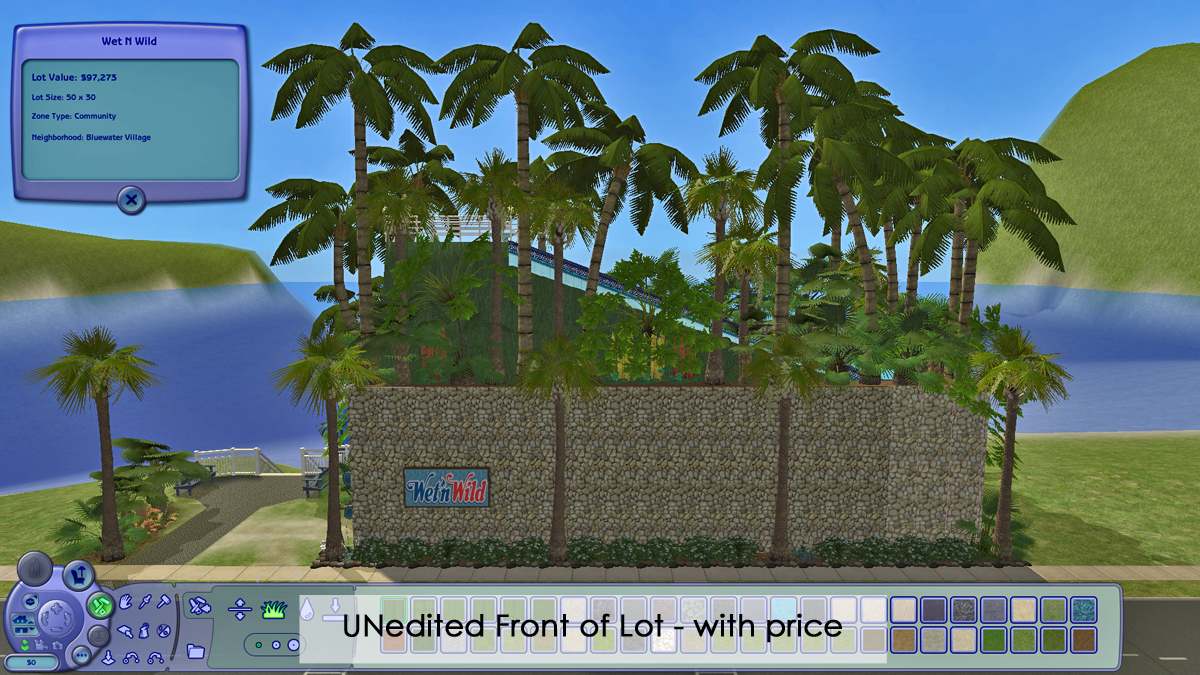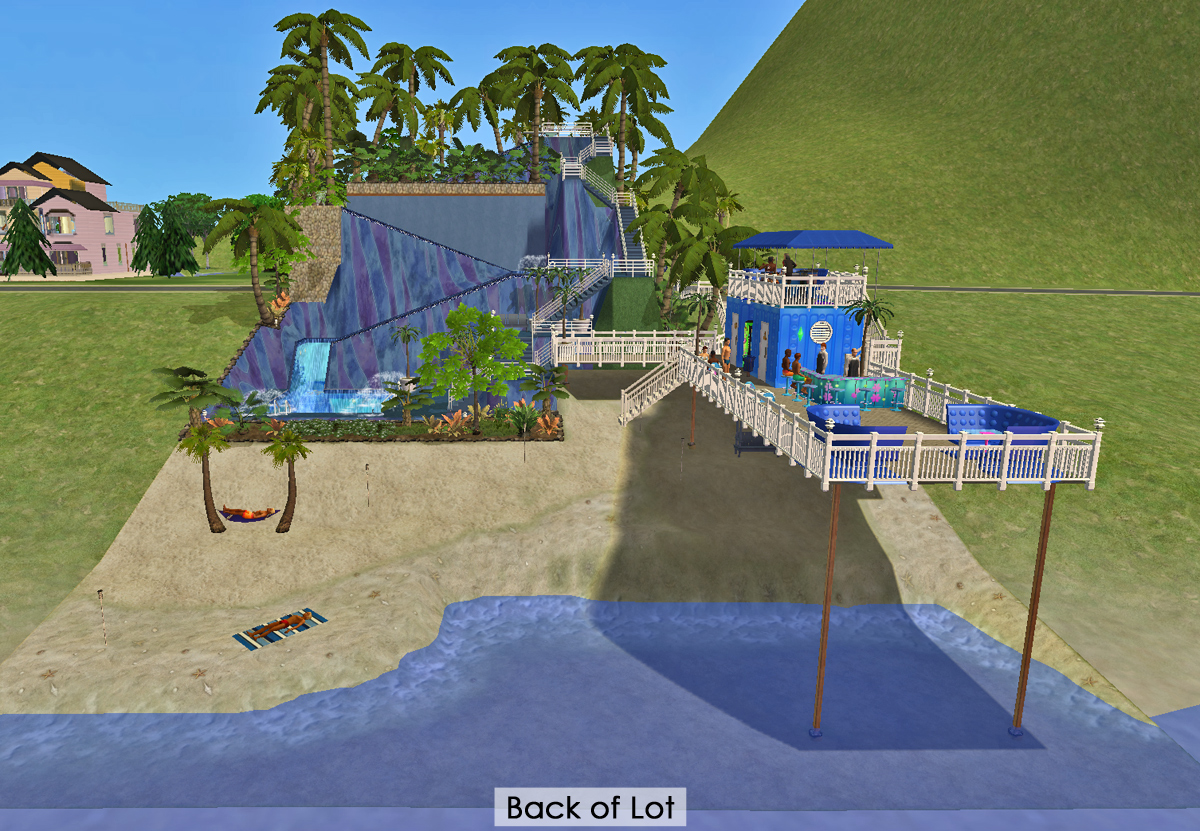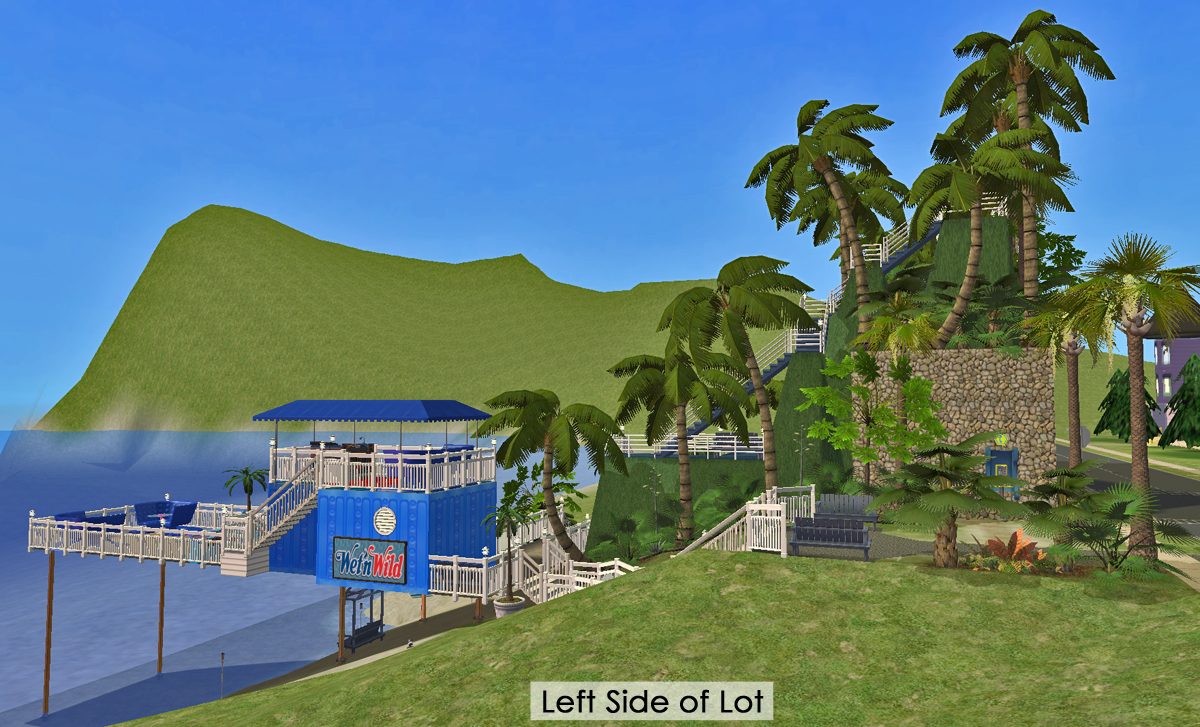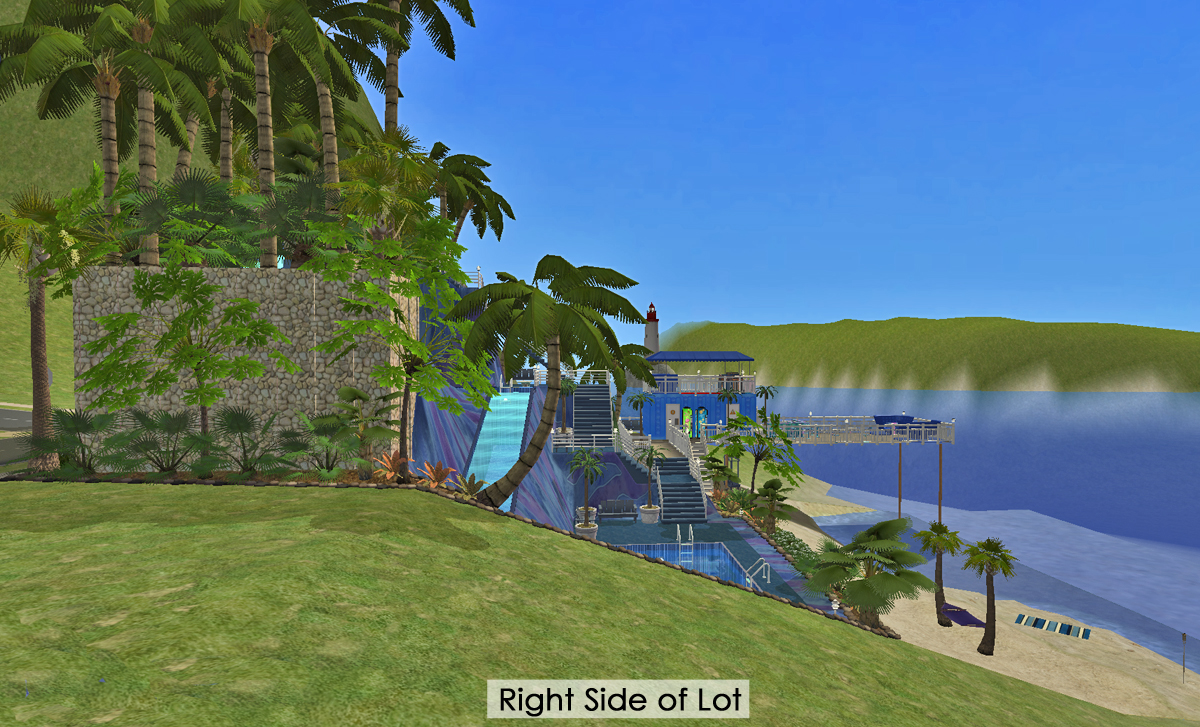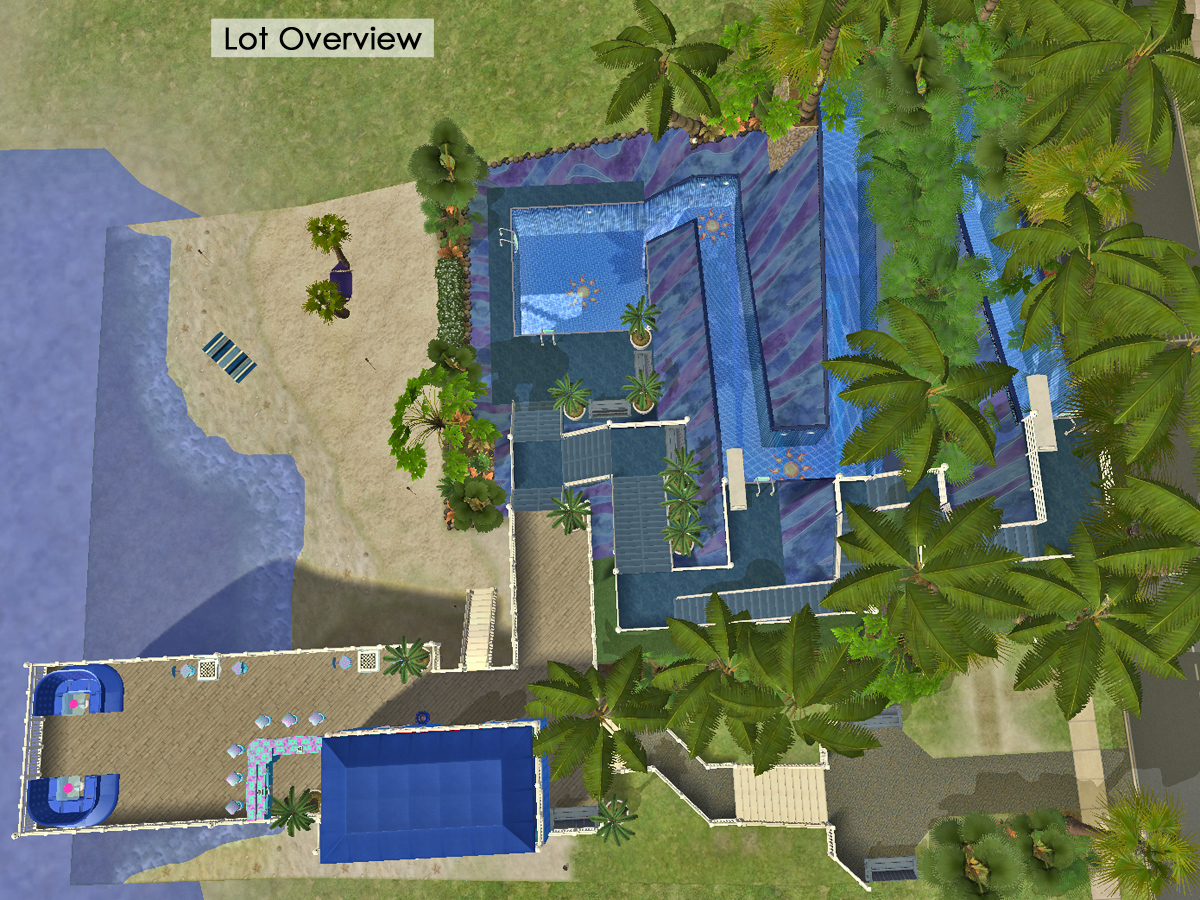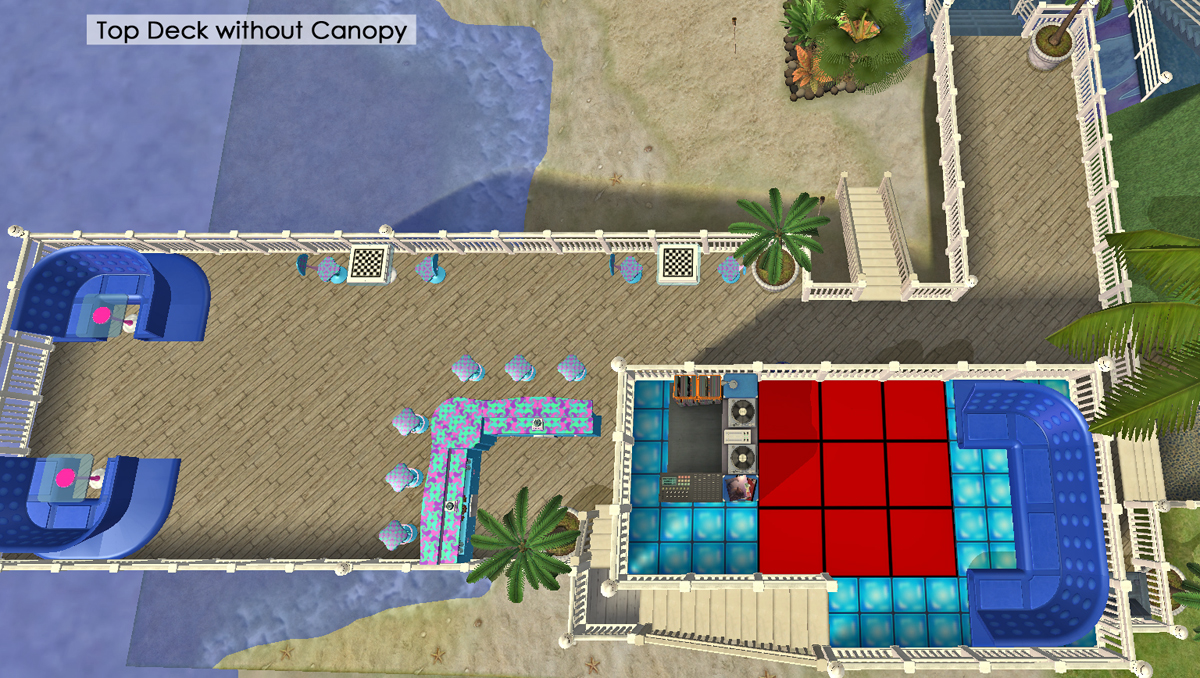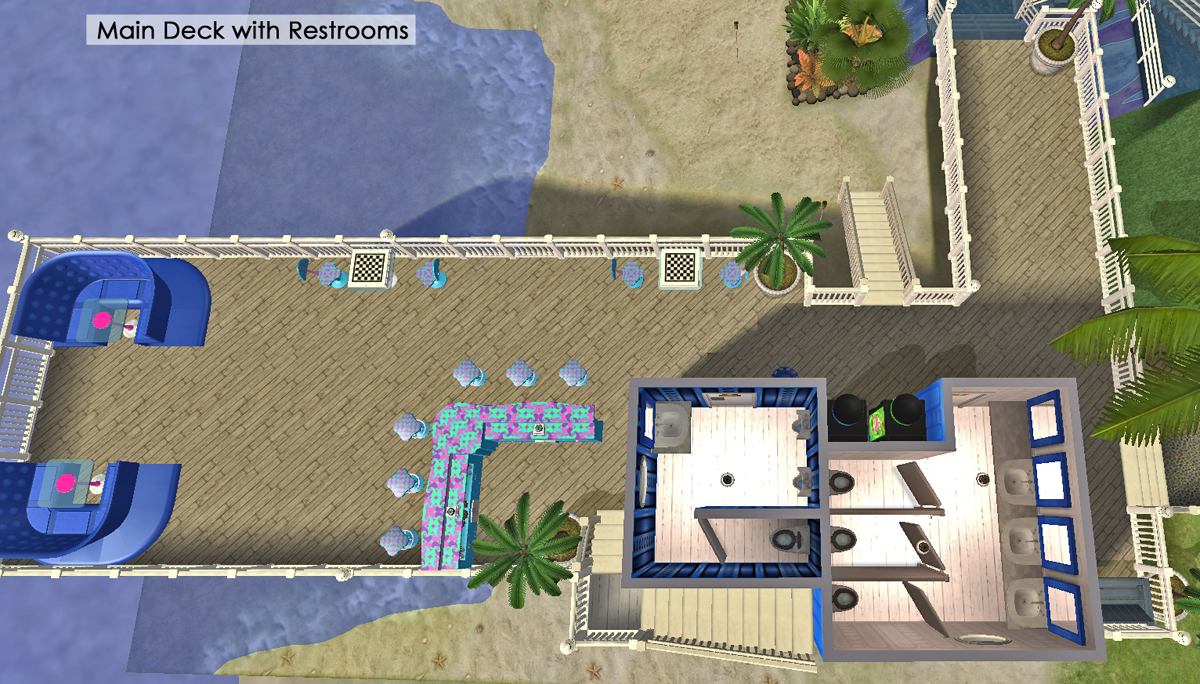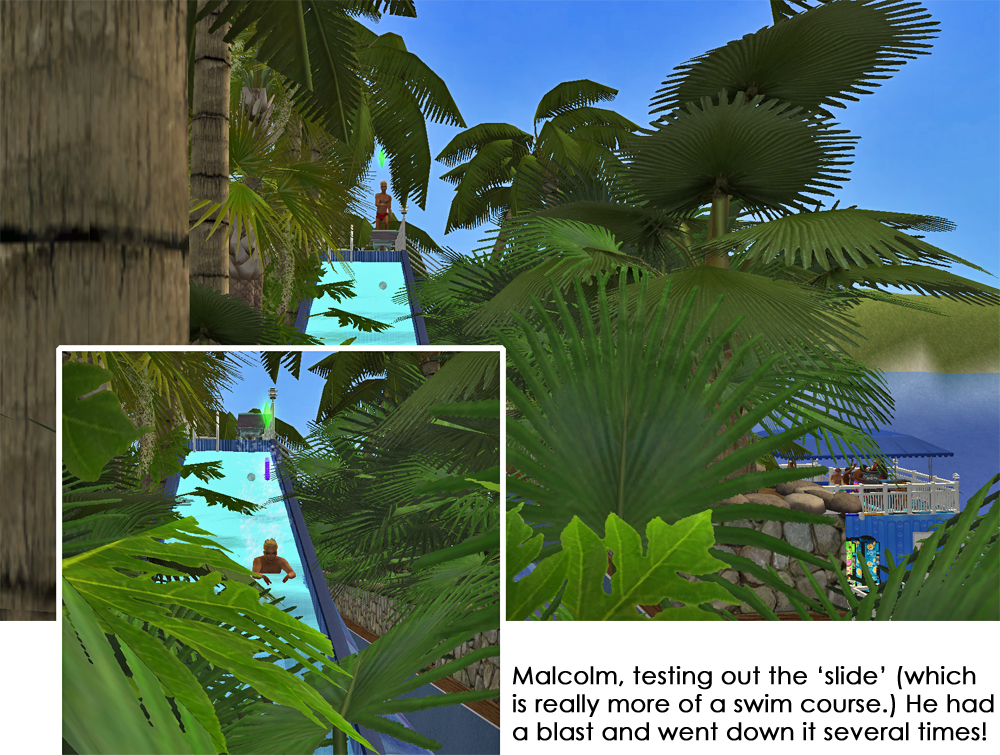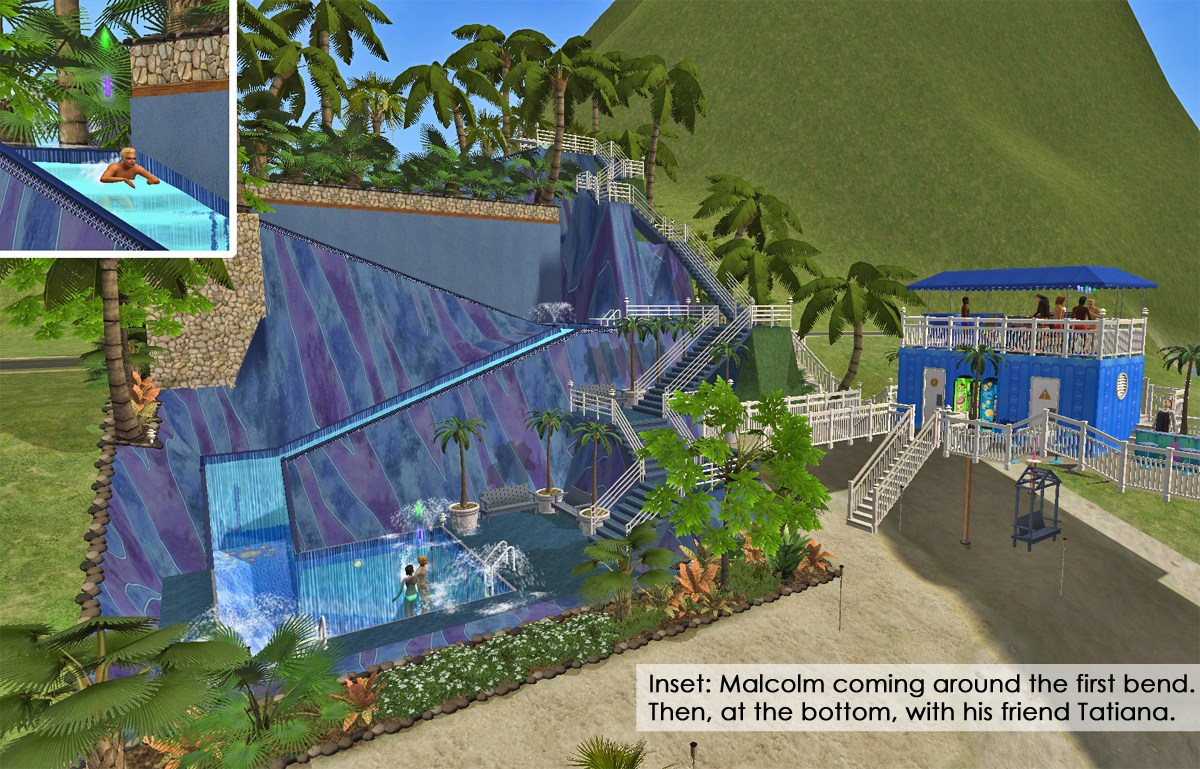 For those who are concerned: Malcolm is feeling much better after his "cleanse" - check out his smustlin' moves below...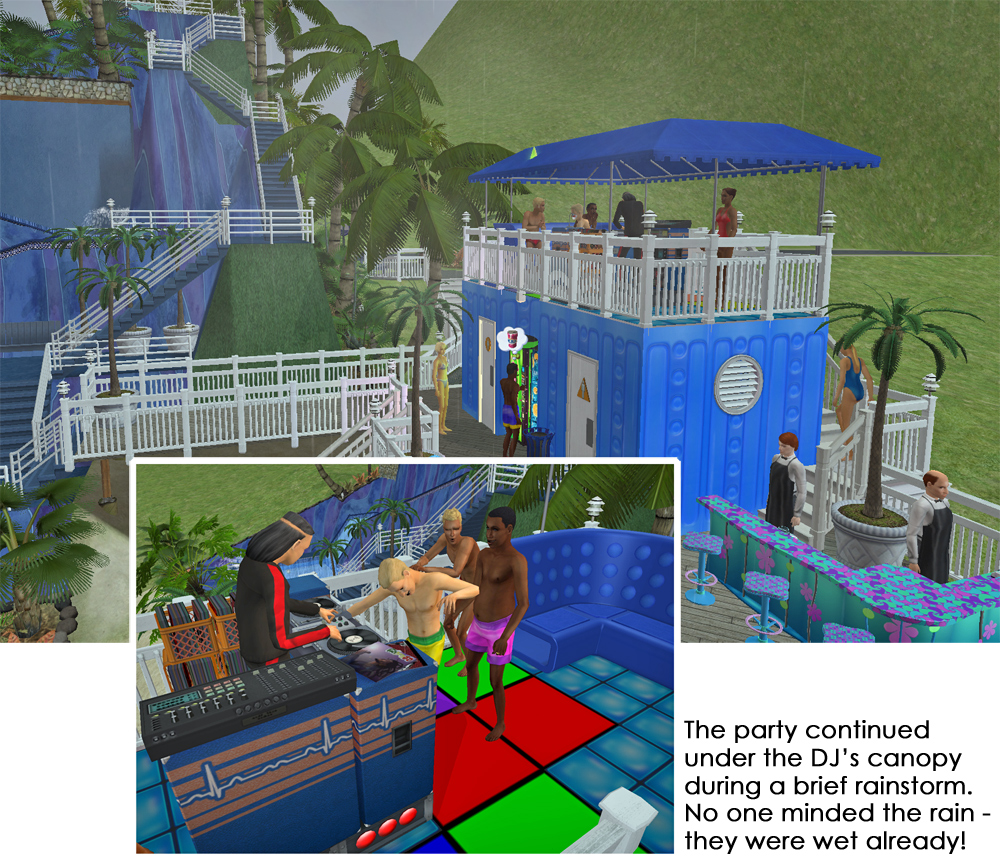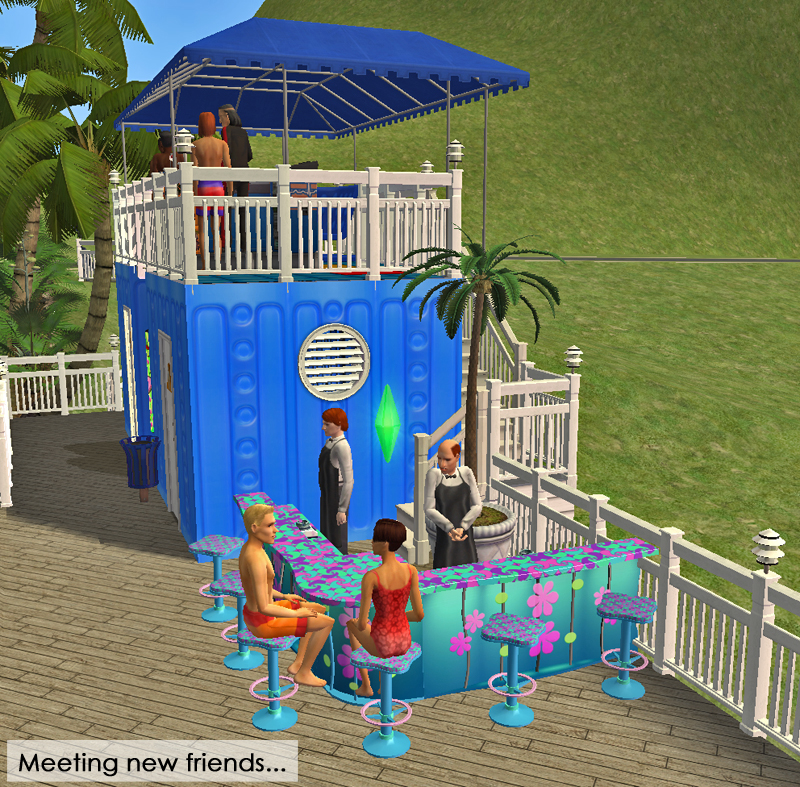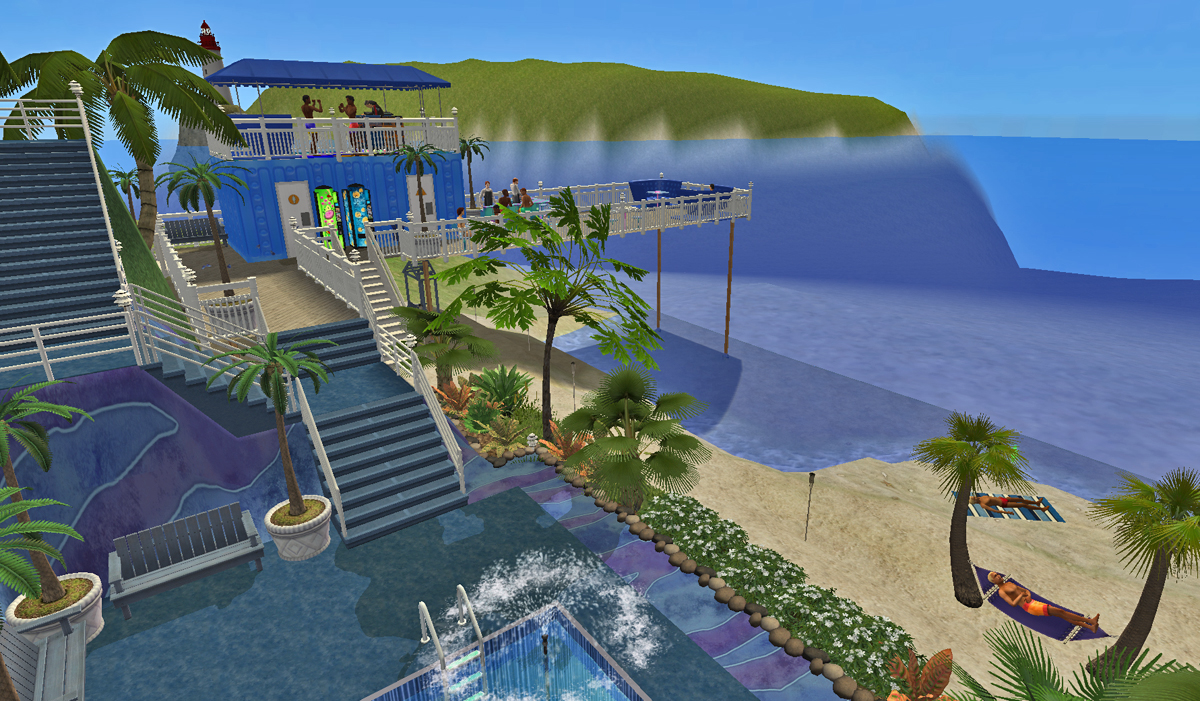 This is a regular 4X3 (non beach) lot - I used Tiko's
Creating Coastal Lots
tutorial to allow the sea to enter the lot. Sims can walk/wade through the water, but they can't swim in it like they can on a regular beach lot. I built it like this to meet the lot-size requirement.

I also used Inge Jones'
Swimsuit Sign
to ensure visitors would wear the appropriate attire.
---
Please
~ support my TS2 habit! Shop at my Etsy shops:
CatherinesJewelry ~ Artisan Jewelry
Catherine's MOUSE ~ Up/Recycled Jewelry
and Vintage Stuffeths