Round 2 Entry - Desert Bowling Alley
Y's Bowl-A-Rama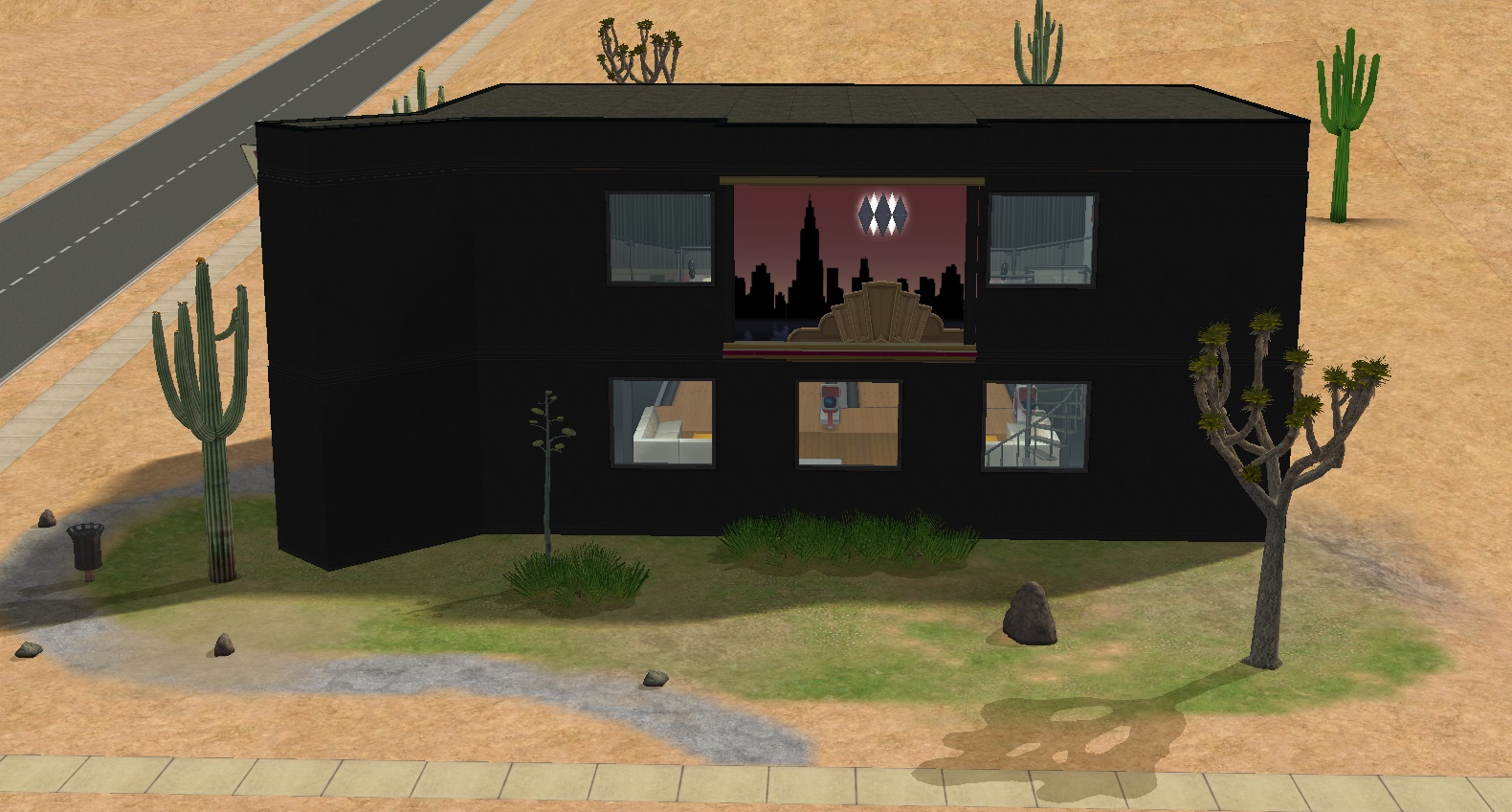 A week ago, I went bowling for the first time in my life and I had a blast! I'll definitely repeat the experience. Inspired by said outing, as well as by The Sim Supply's
Bowled Over Challenge
, I decided to build my own bowling alley for the second round of this contest. So here it is, Y's Bowl-A-Rama!
Designed to look like a shadow coming out of the ground in the blazing sun of Strangetown, Y's Bowl-A-Rama tries to mix contemporary architecture with the traditional "boxy" look of a bowling alley. Rest your eyes from the sunlight in its dark exterior and hop inside for a night of fun! We feature 4 lanes for your enjoyment, a foosball table and some darts, as well as a bar where you can sip all the fermented juice you want. Don't let the black walls scare you - the inside is cool due to our state of the art refrigerating system. So come on in to Y's Bowl-A-Rama, and we'll remind you that you're not actually
that
good a bowler.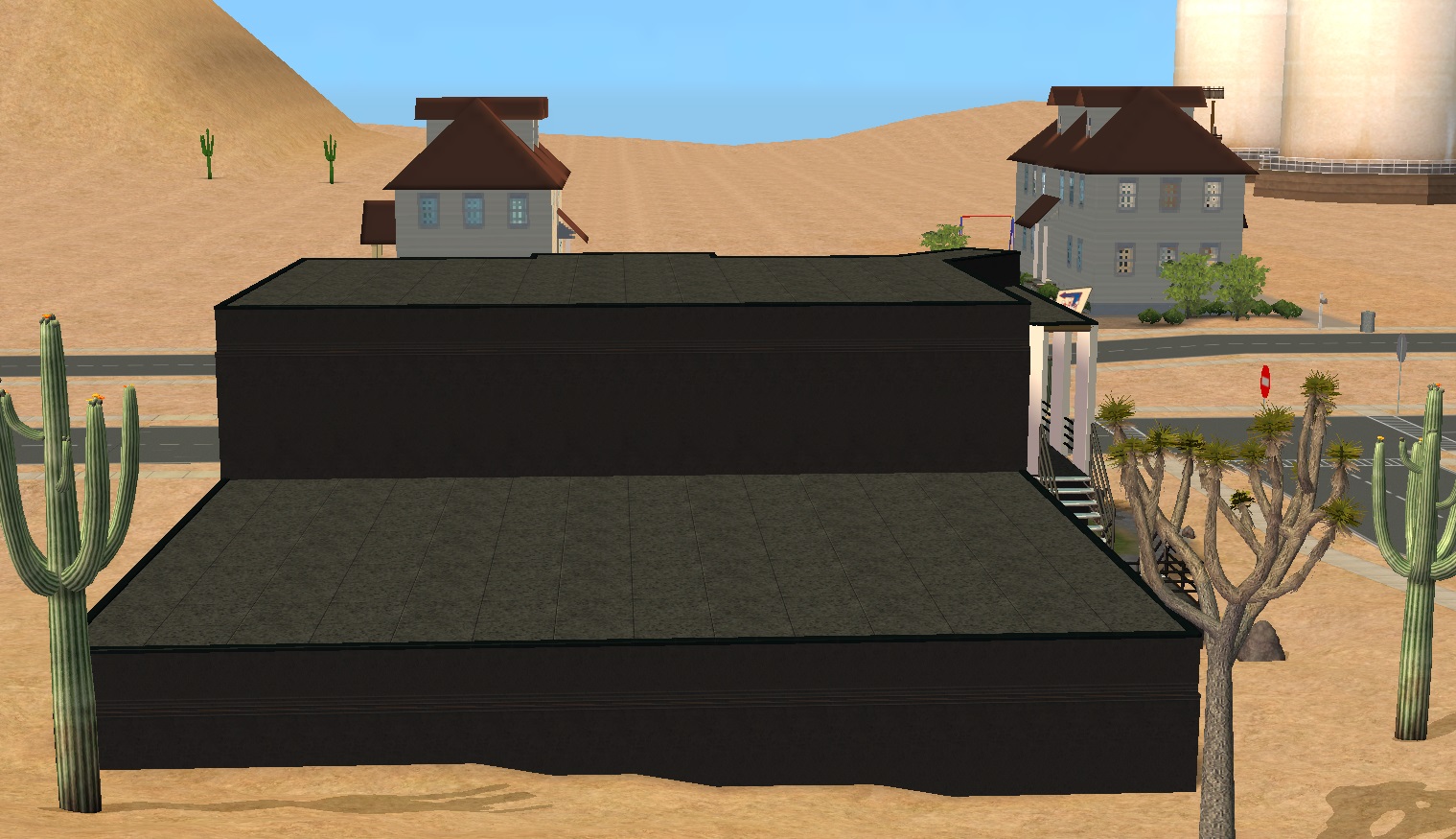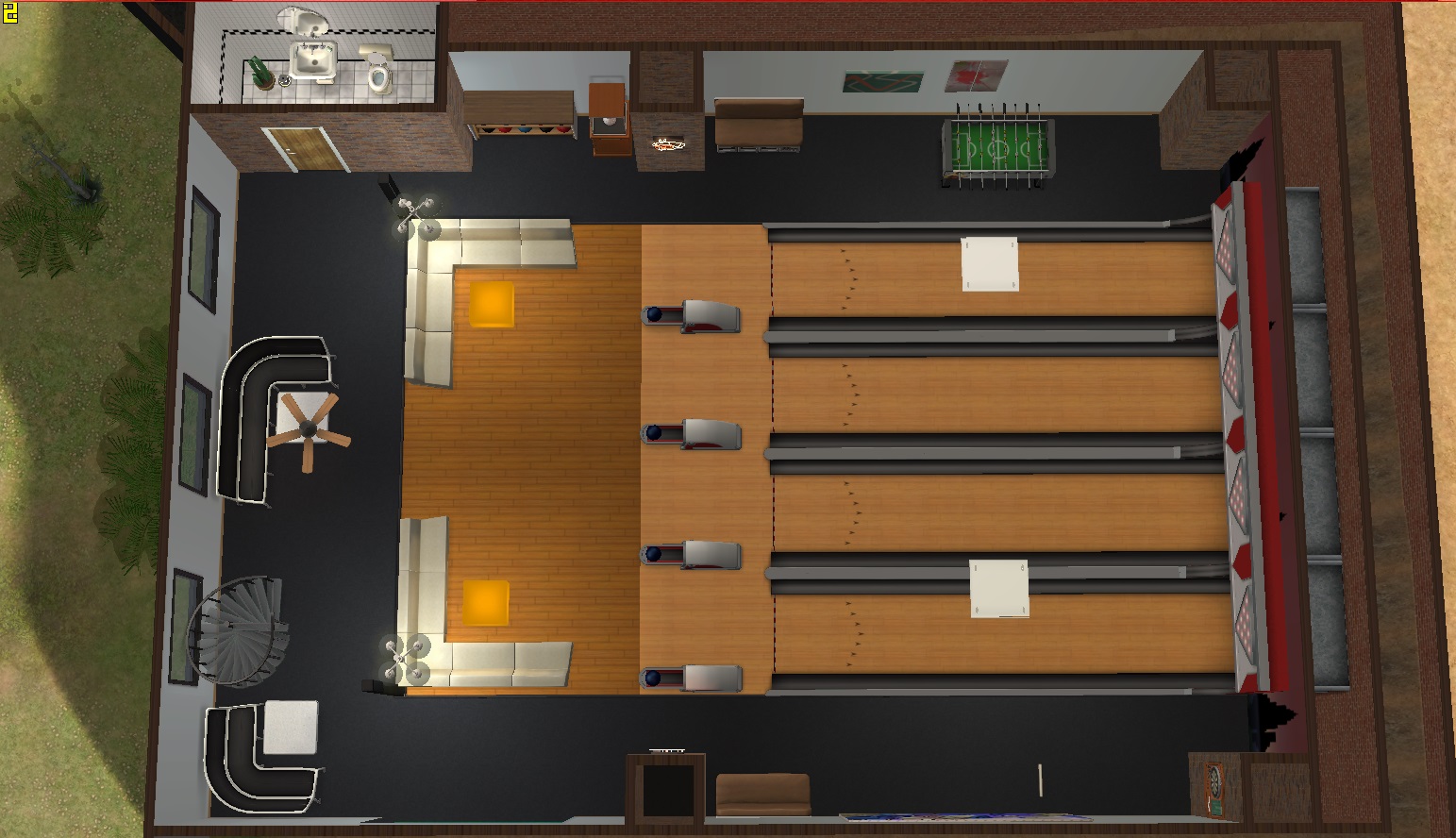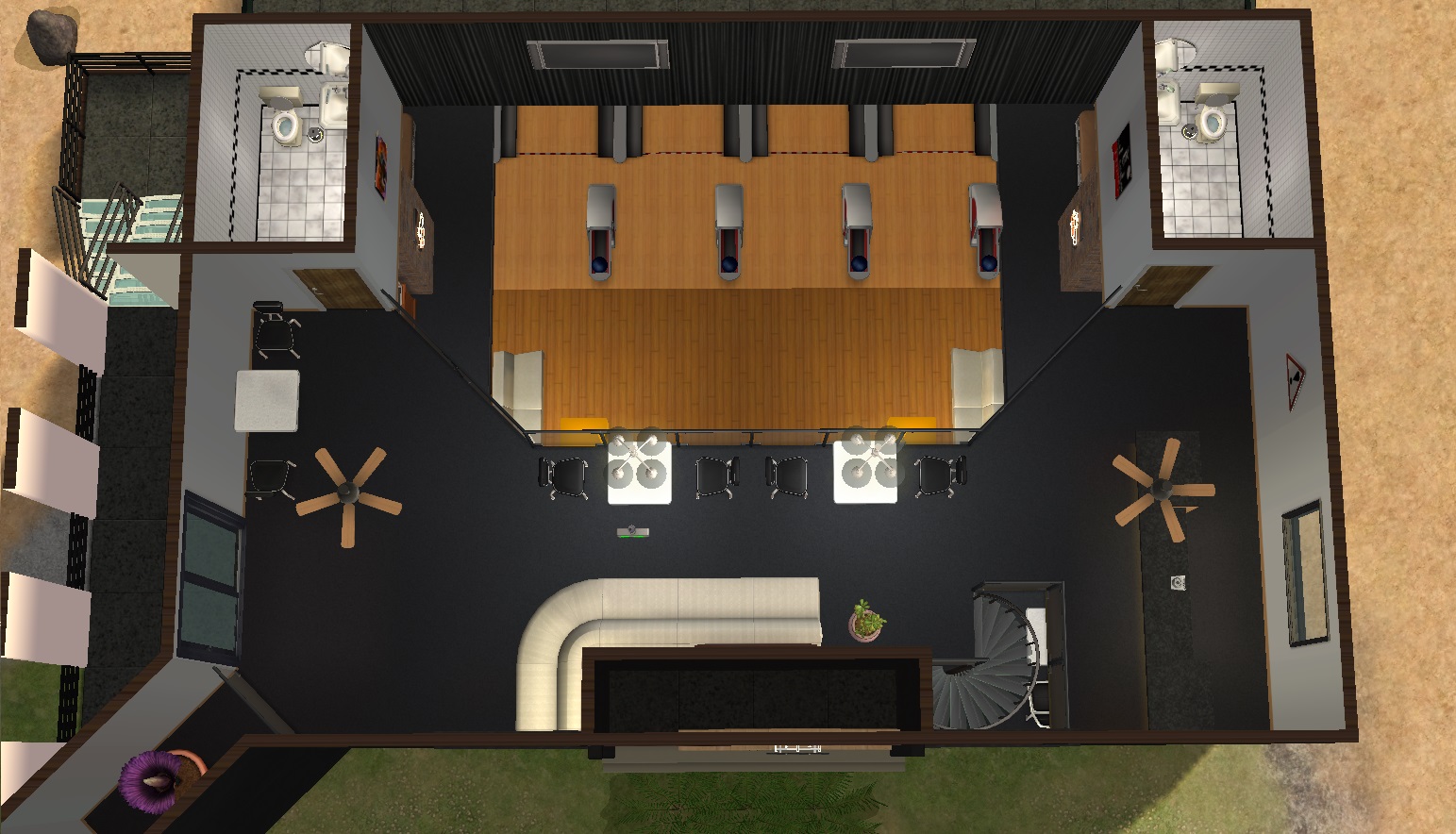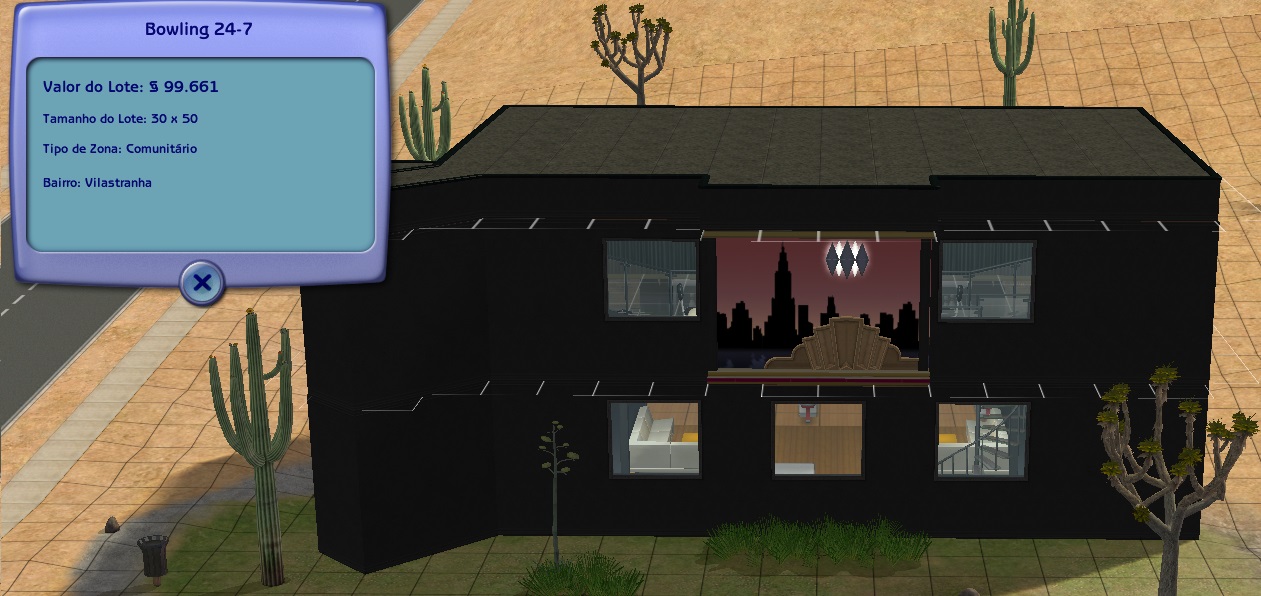 The entrance is on the upper floor, from the side.


Now for some pics of the inside: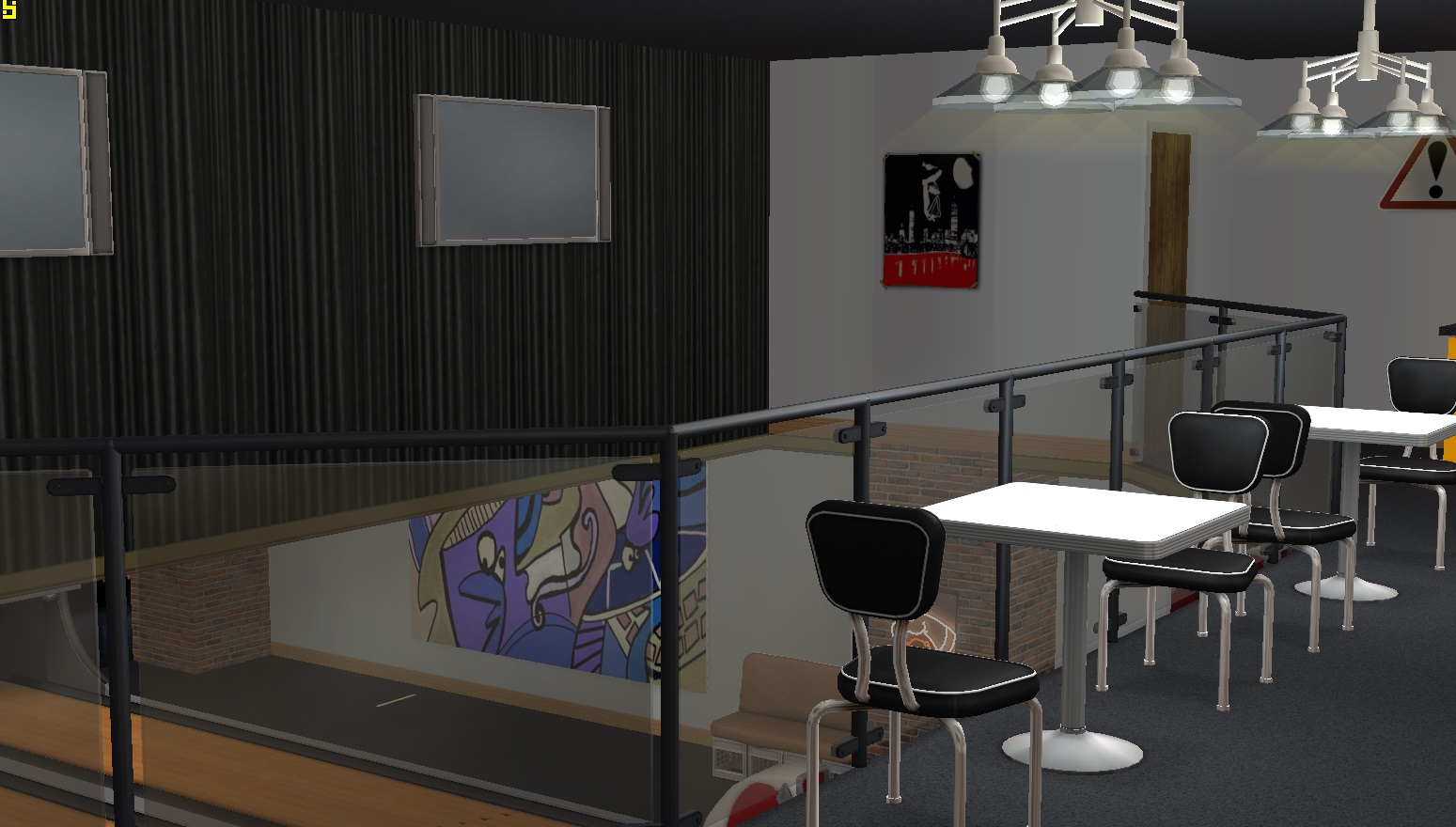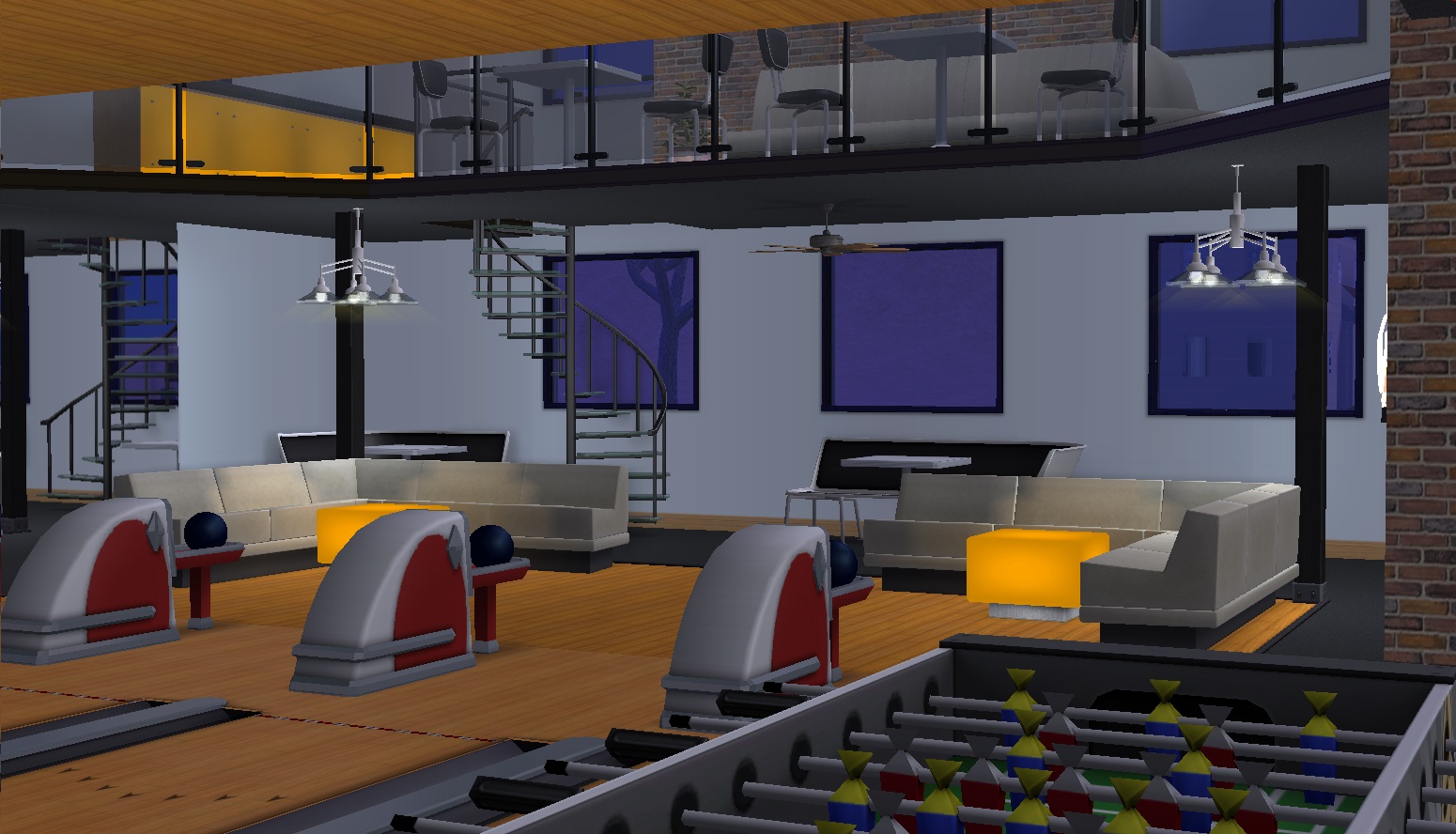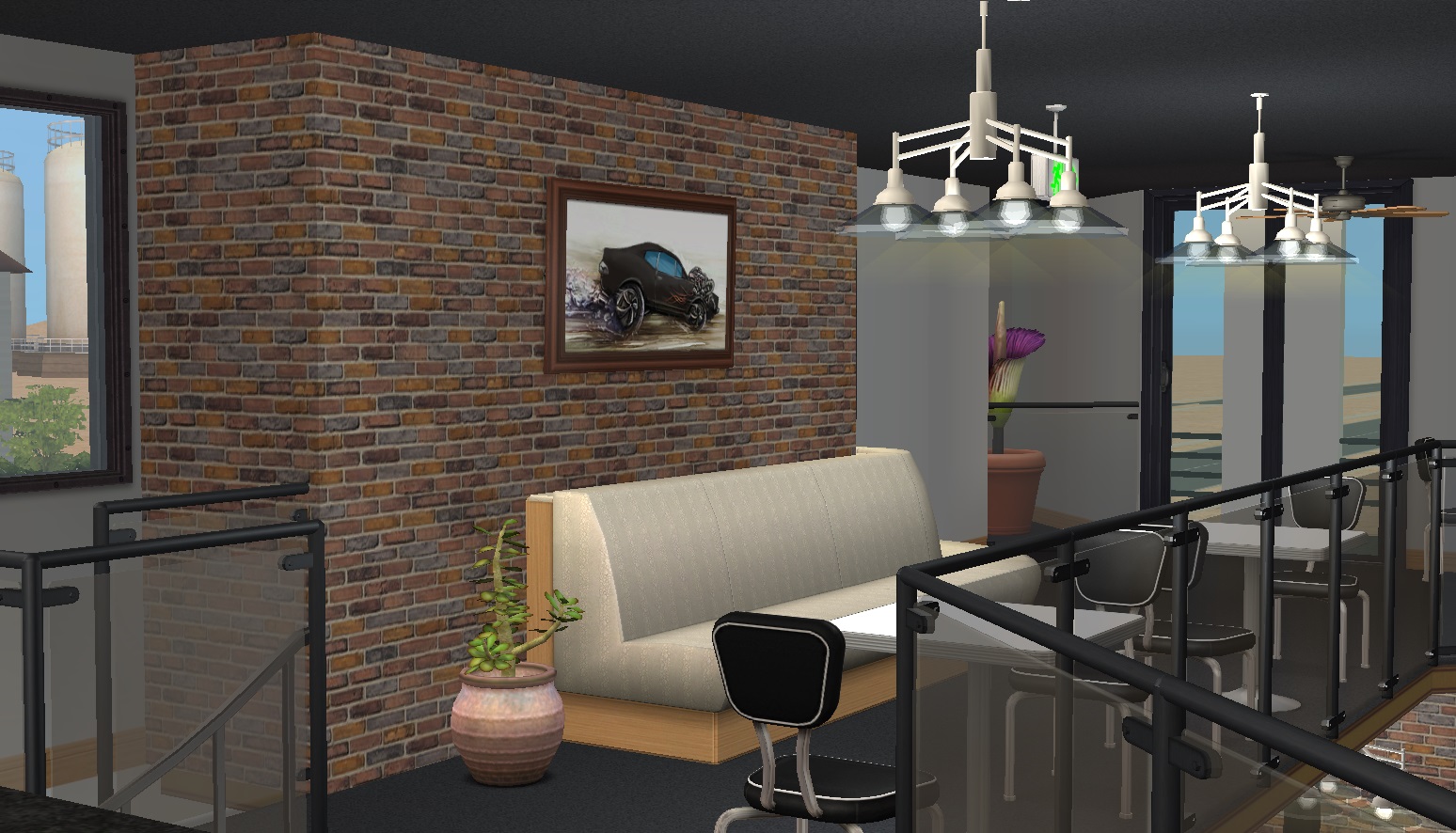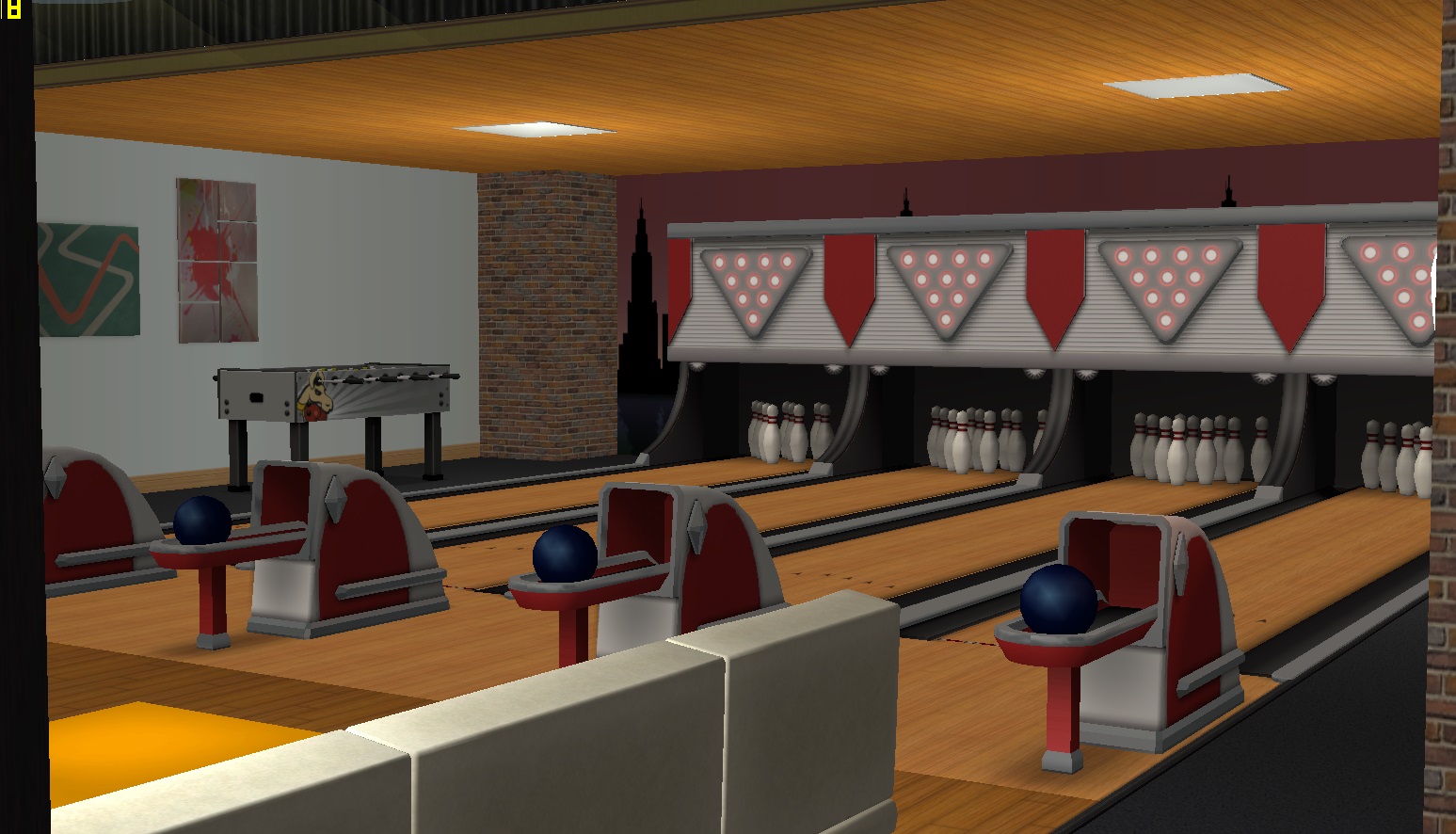 I wanted to add a pinball macinhe, but there wasn't enough money, unfortunately...

And now, Y's Logo-A-Rama: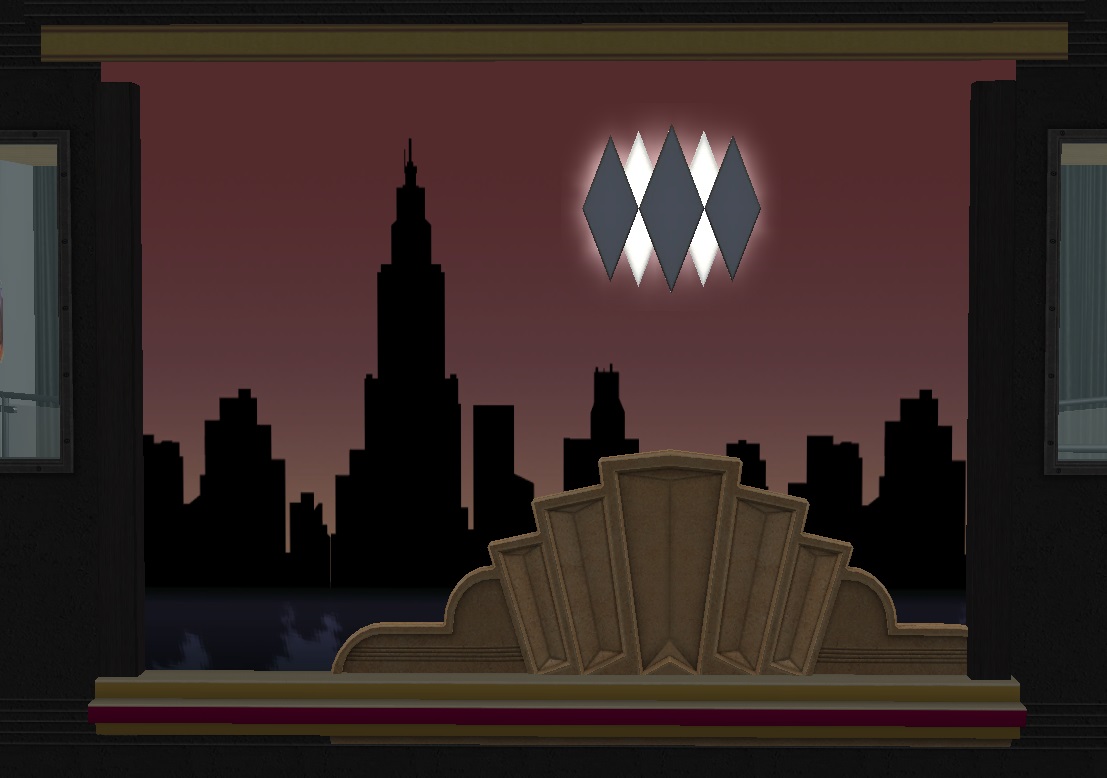 I hope you find Y's Bowl-A-Rama a fun place to cool down during those hot Strangetown days!
P.S. The Water Mod is still not working for me. Can anyone help me out?