#922

27th Mar 2018 at 12:36 AM

Round 3 Playalong: Holiday home; tropical
Well, I've fiddled enough with pics, so it's about time I uploaded.
Sarah and David, and Kathy and Tom have been friends a long time and often holidayed together as families. Now their kids have left home they decided to purchase a holiday home together in their favourite location. It's only two bedroomed but that's all they need and it has that all important deck and pool, bar, and private gardens off their bedrooms.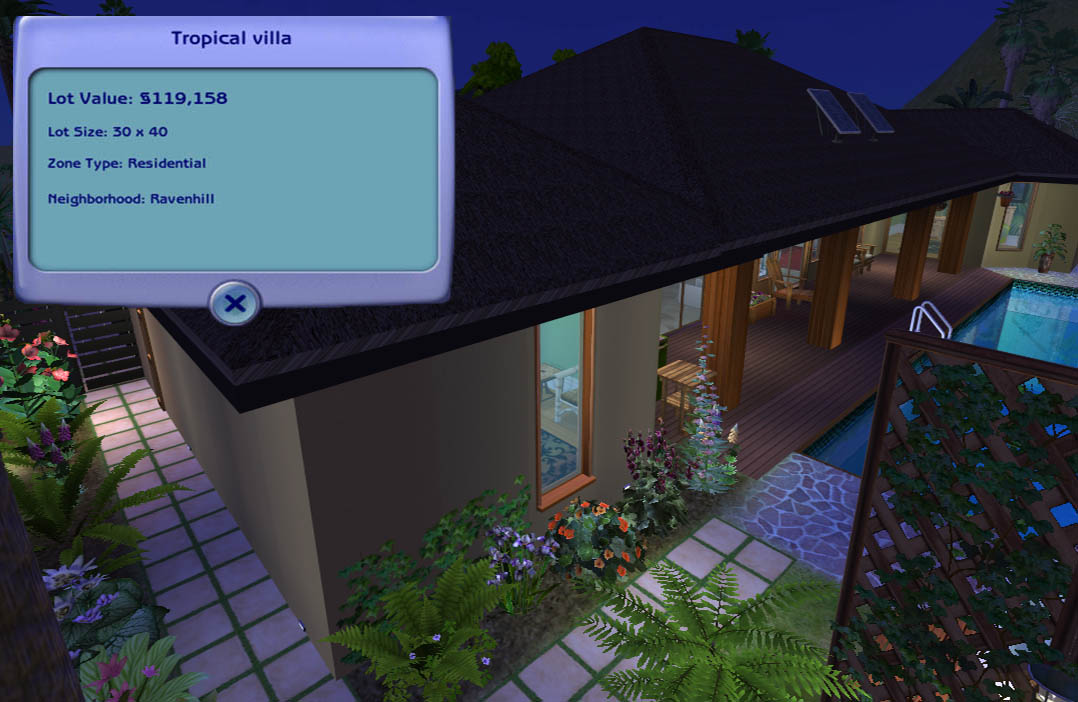 Required pics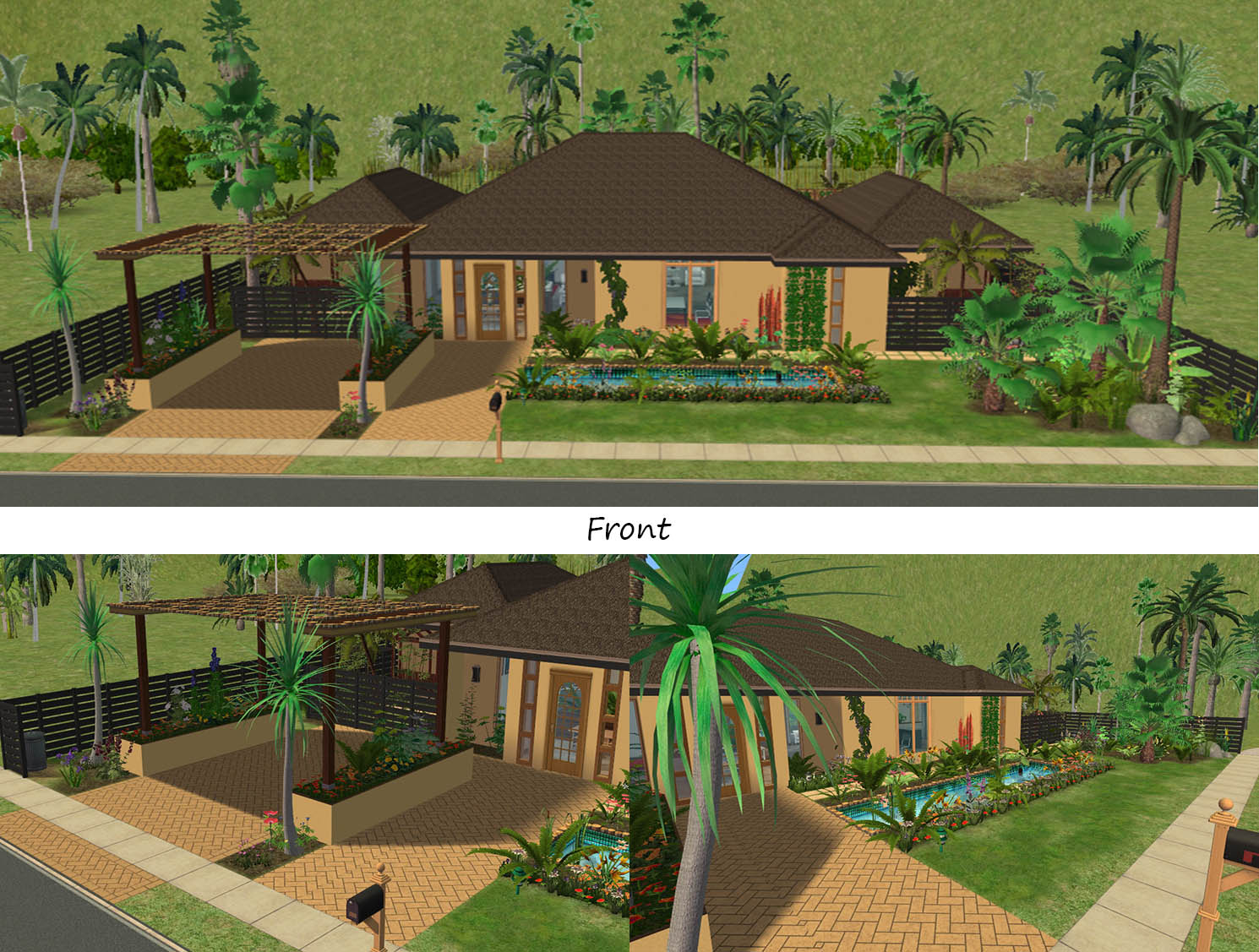 The back (with the bamboo fence taken down for the pic)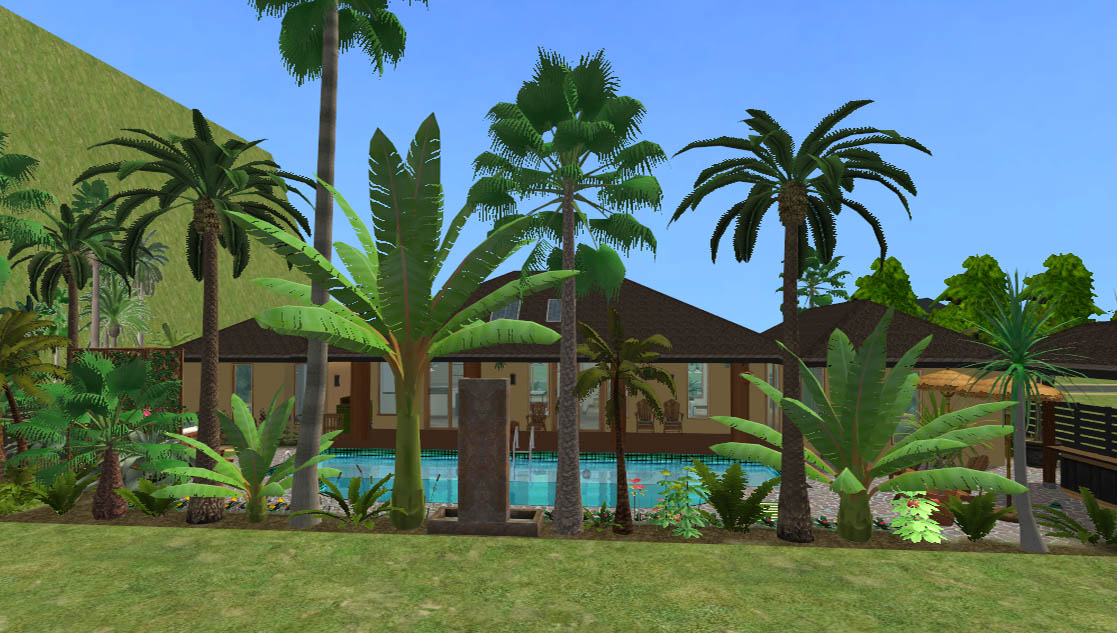 Floorplan. I didn't have enough pics to get the whole garden as well.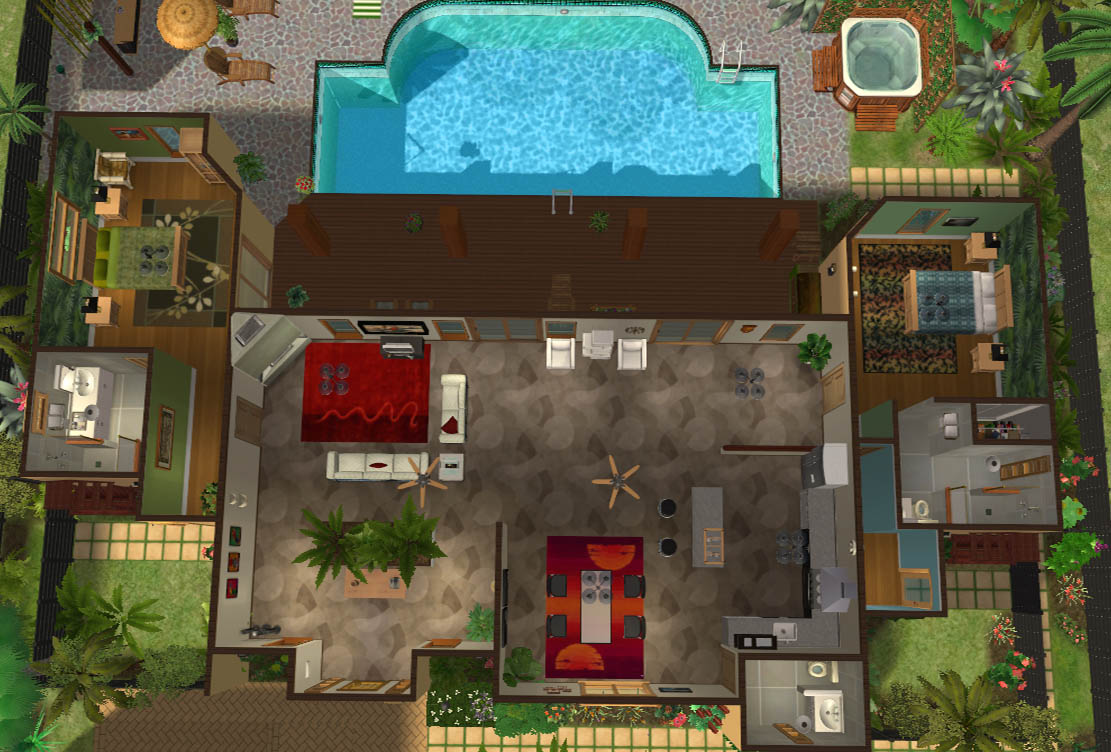 Some interior pics (I had too many so had to choose carefully)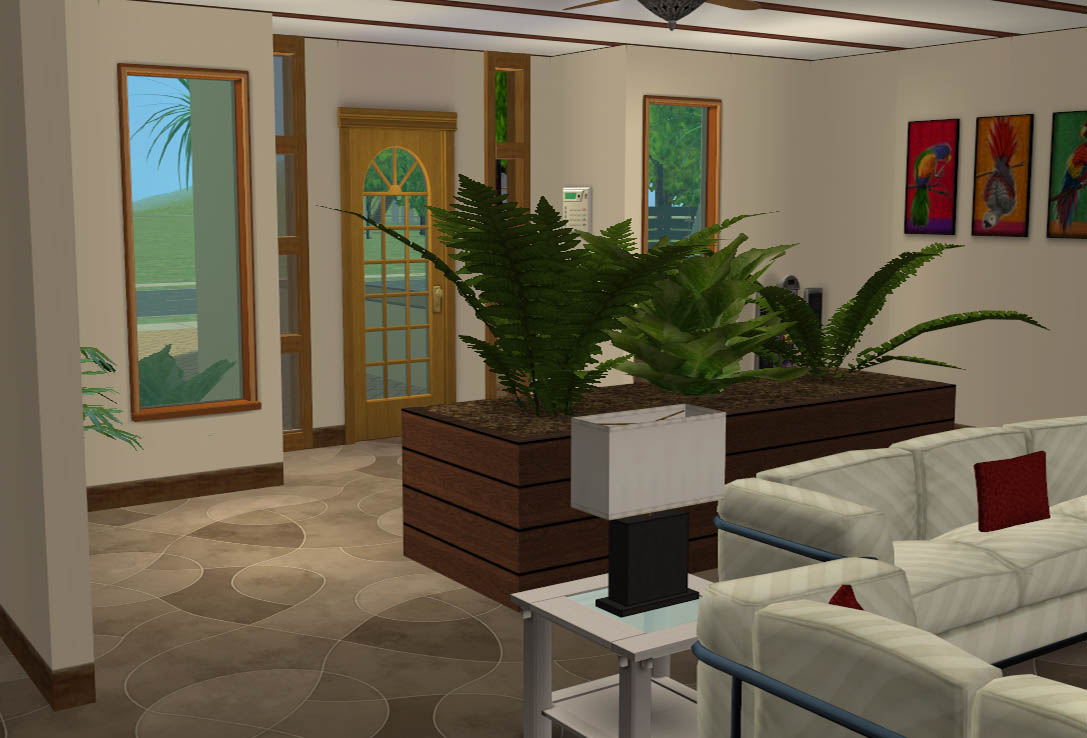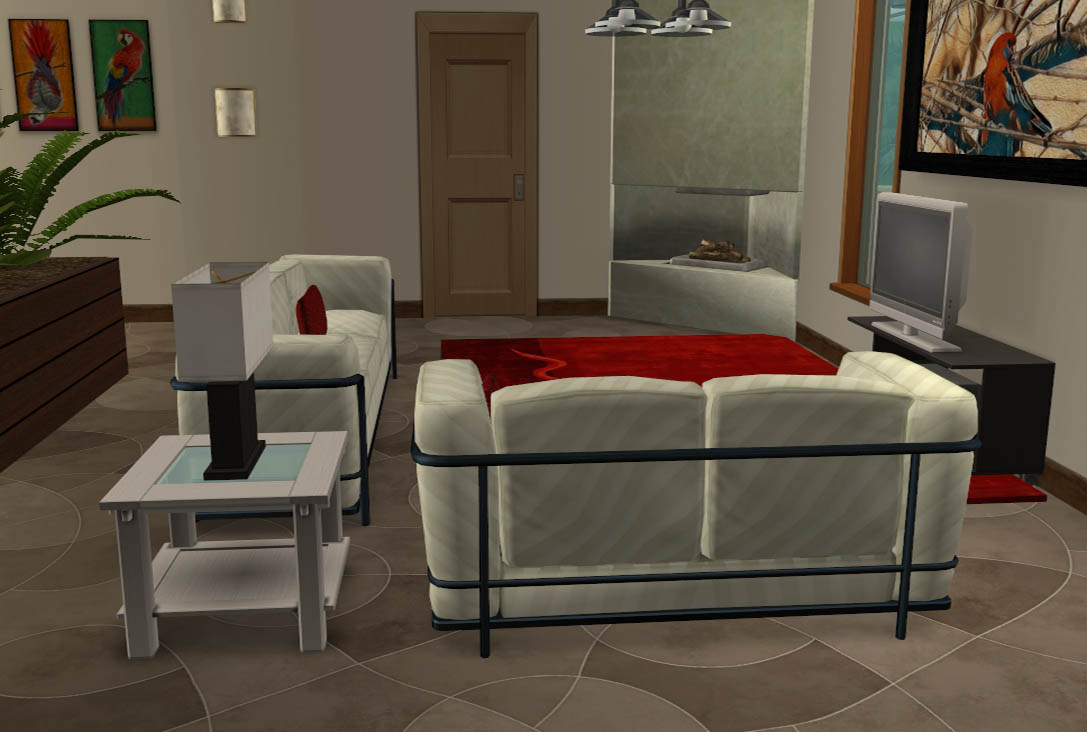 Unfortunately the bottom of those custom chairs sank into the rug.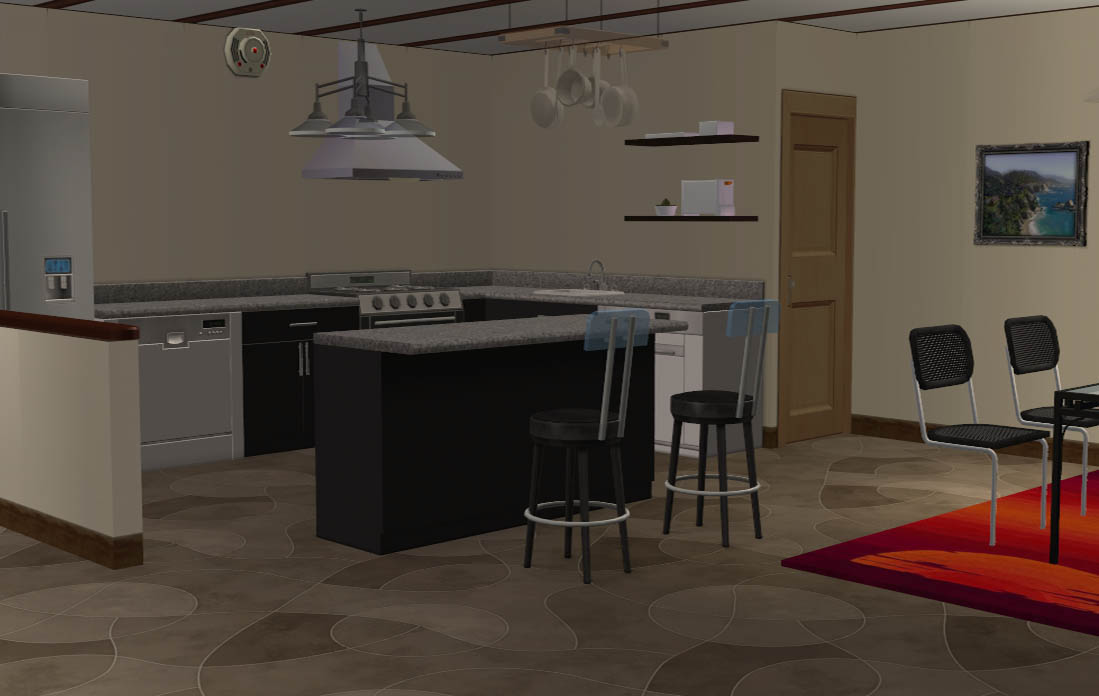 Bedrooms: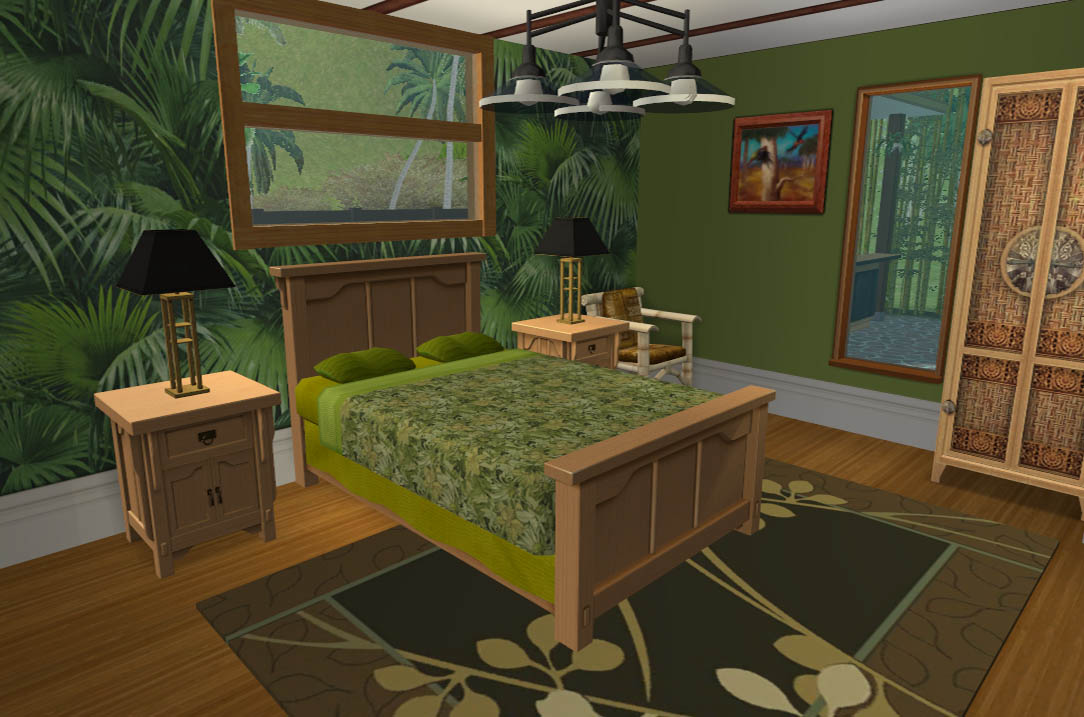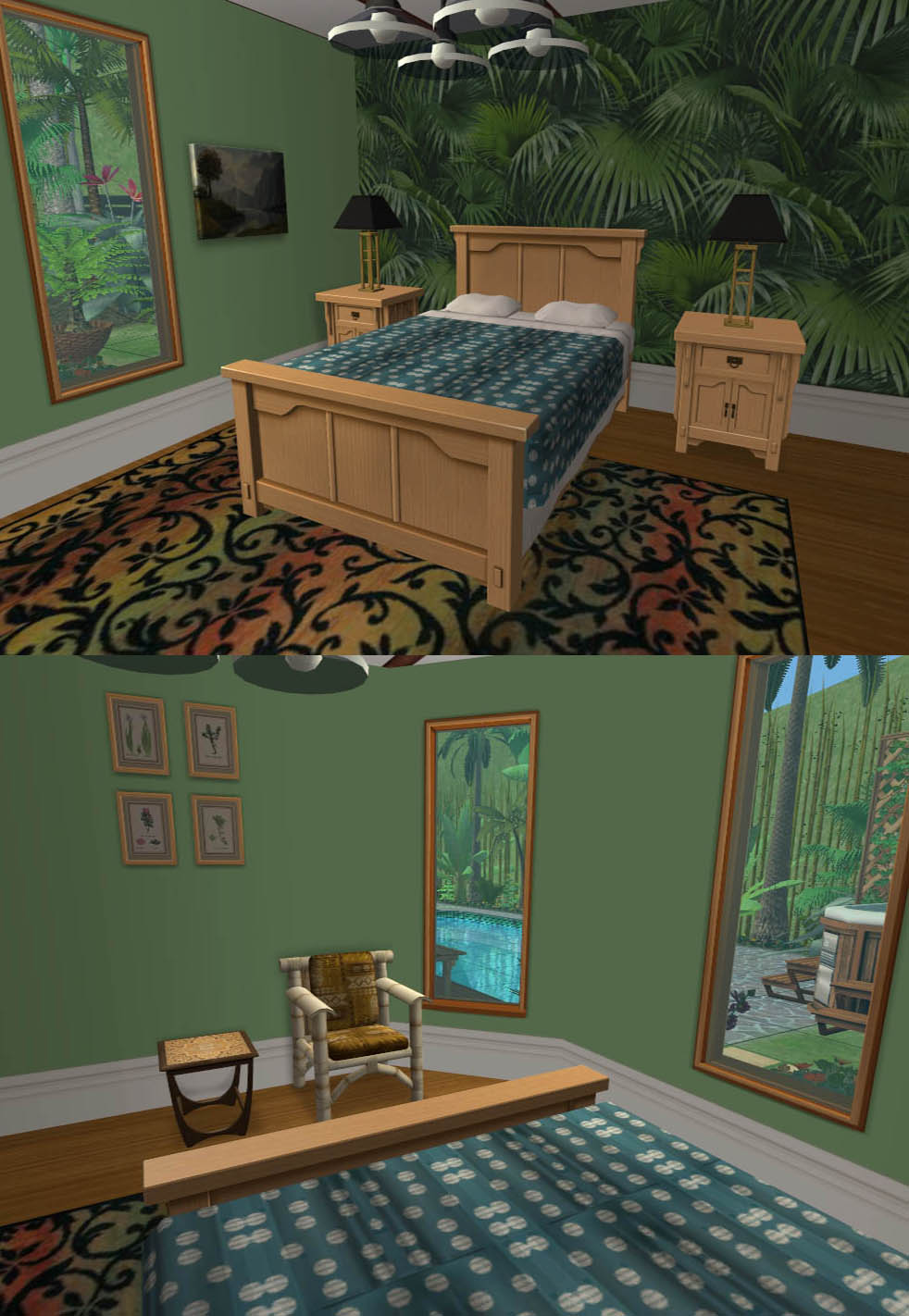 Private gardens off the bedrooms, and pool: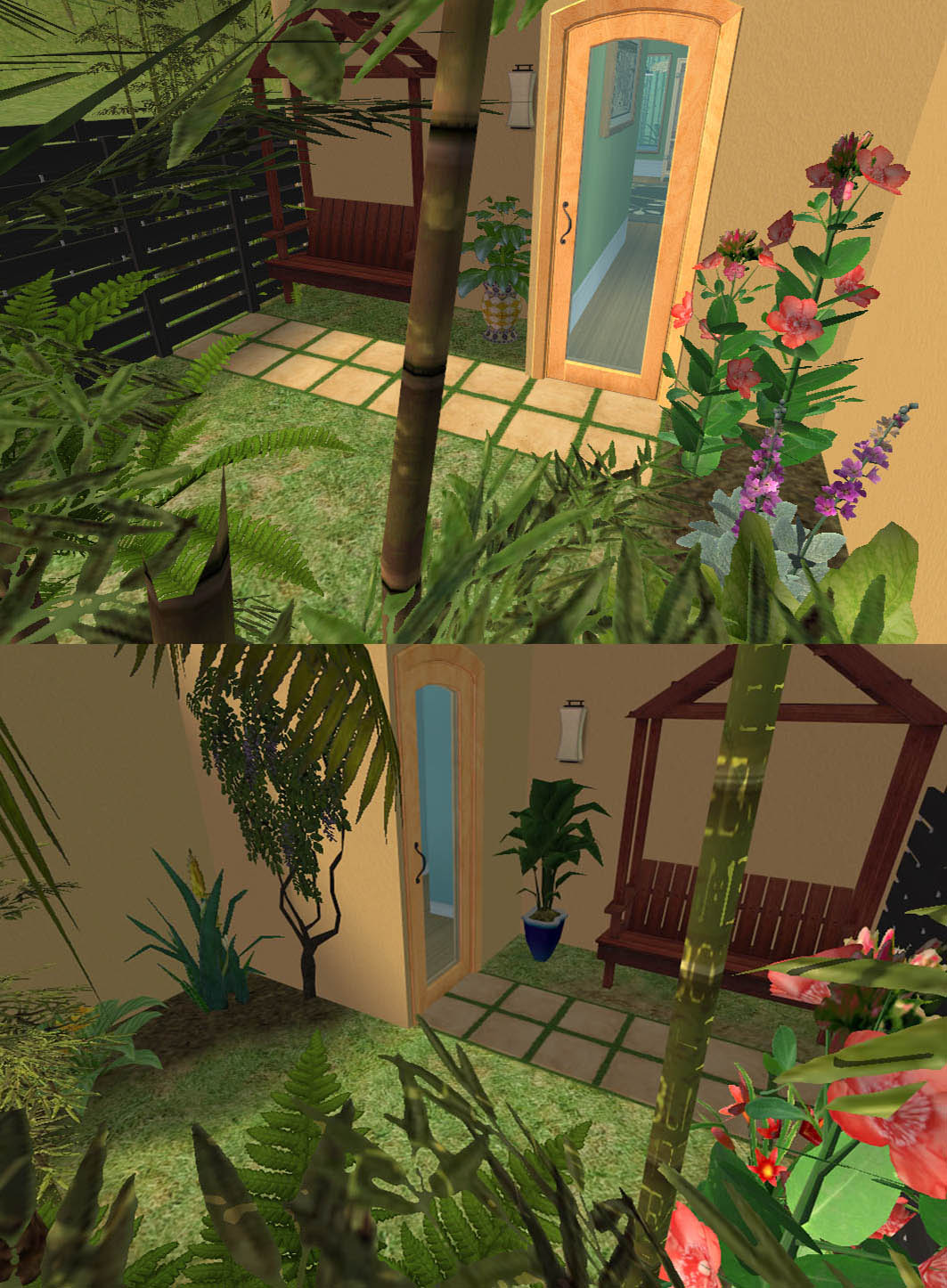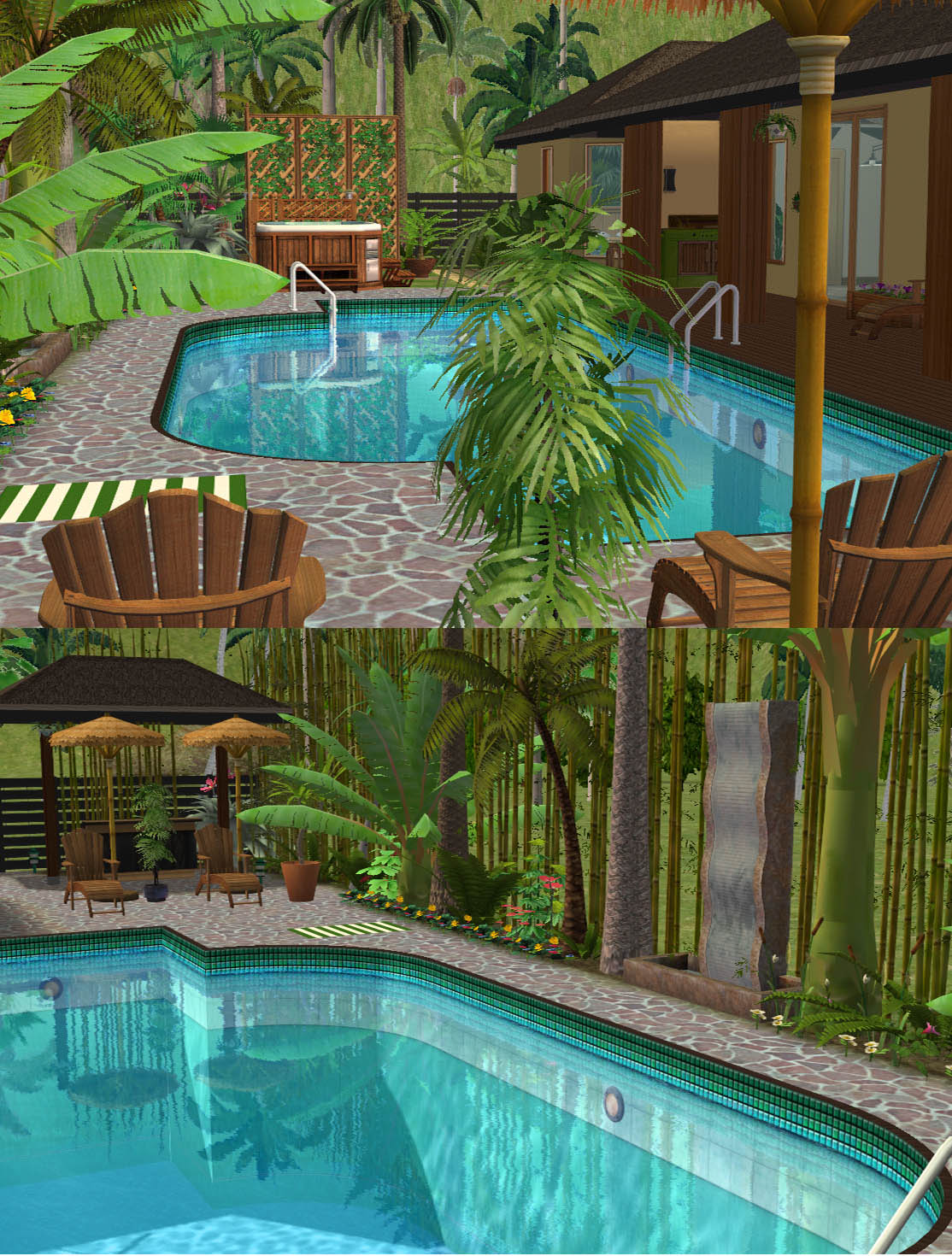 A couple of night-time pics