Round 3: Hotel in the desert
Cyril decided that it was time to go back to Africa. So he invited some friends. "We are going to the Kalahari desert in South Africa!" he announced.
"To do what?" asked Cheslin Gieke.
"We are going to admire some ancient rock art by the San. And learn tracking from them. Then we are going on a hunting trip, watch the birds, visit some other game farms and, of course, gaze at the stars!"
"In a desert? The Kalahari is a desert, isn't it?"
"Wel....yeah. Kind of. And we are backpacking."
"I guess - if you say so - stargazing?"
"Some say there is nowhere else on earth where the southern stars are clearer to see."
"I am going packing."
The Kalahari desert stretches over 3 South African provinces and 2 other Southern African states, Namibia and Botswana. While it is a desert, it is a cheating one. Because a river runs nearby. And not any old river, but the biggest river in the region, the Orange river, aka the Gariep. And it rains just enough every year for the thorn trees (African Acacia) and Kalahari bushes and wild plants to grow, providing enough food for for the wild animals. It is also rich in iron ore, which gave rise to a series of mining towns throughout the Northern Cape. Sometimes, the Kalahari is red, depending on the sun, but many believe that it is due to the iron ore. The ancient rock art of the San is world renown (and similar to the walls I used in the build). Many of the San (or Bushmen) still live in the area and many have used their tracking skills to build successful small businesses for themselves, tracking down poachers on game farms and guiding hunters all over the country. Besides mining, game farming and hunting, tourism is another economic activity.
The rondavel or round house is tradtional and very popular in vacation destinations in South Africa.
Welcome to The Stargazer Huts! Here, at our little off the grid place, you can really get away from it all. No television, no newspapers, no cell phone signal and no computers available. We do have a landline that works most of the time. Our two rondavels (1 sleeps 4, the other 6) have oil lamps (the electricity is not reliable) and citronella candles (beware of the mosquitoes) and comfy beds for you. Please take an oil lamp with you if you leave the hotel at night, because you may not see a Kalahari lion before it is too late. Our lovely walls were painted by a local artist and is a tribute to the rock art of the San. We have a super stargazing tower if you feel you need to get closer to the stars. We also have a swimming pool for you to cool down in and a BBQ.
During test play, everything worked. I sent 6 Sims and booked them into the 6-bed room.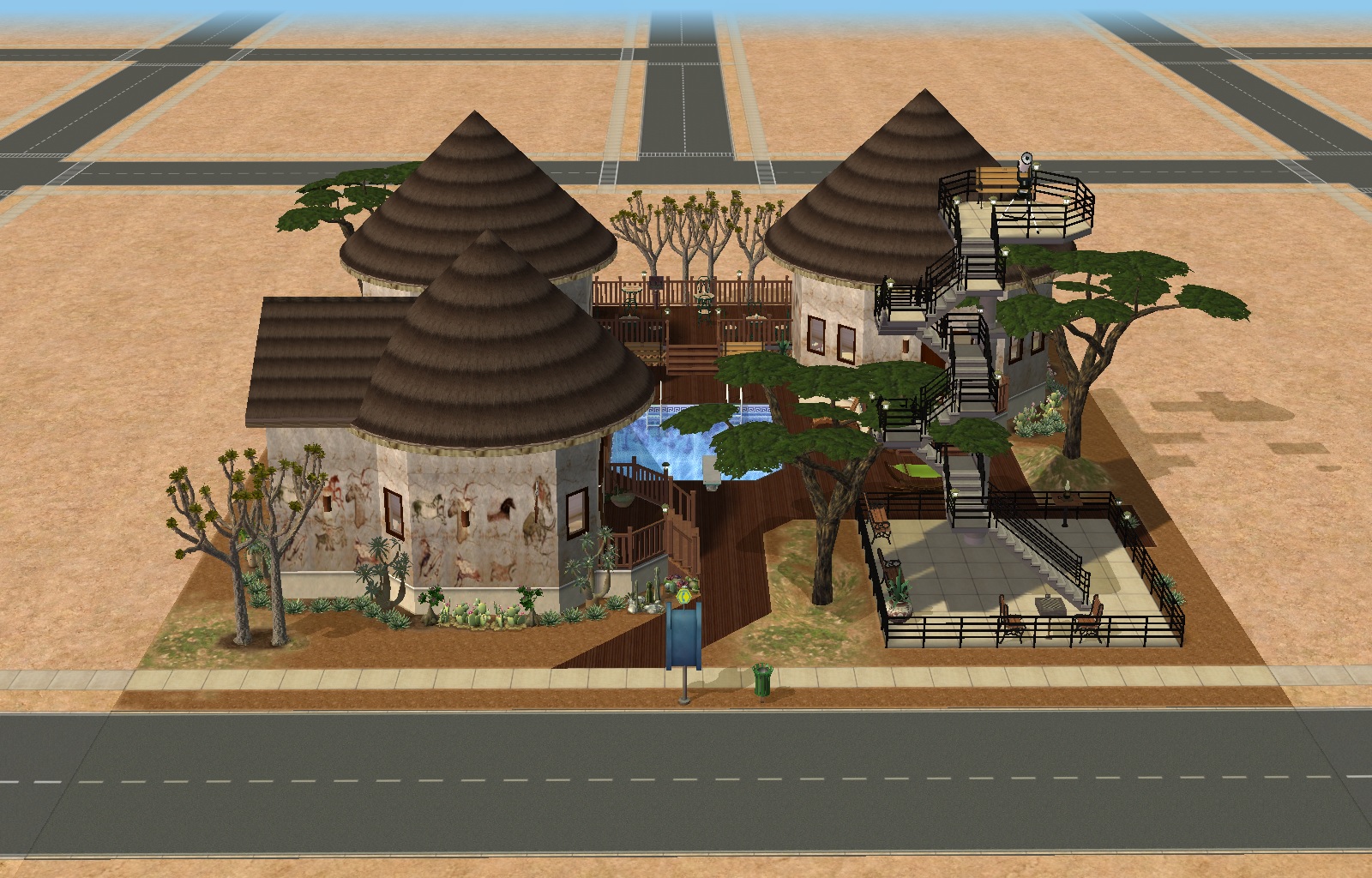 Required Pics:

Back of the lot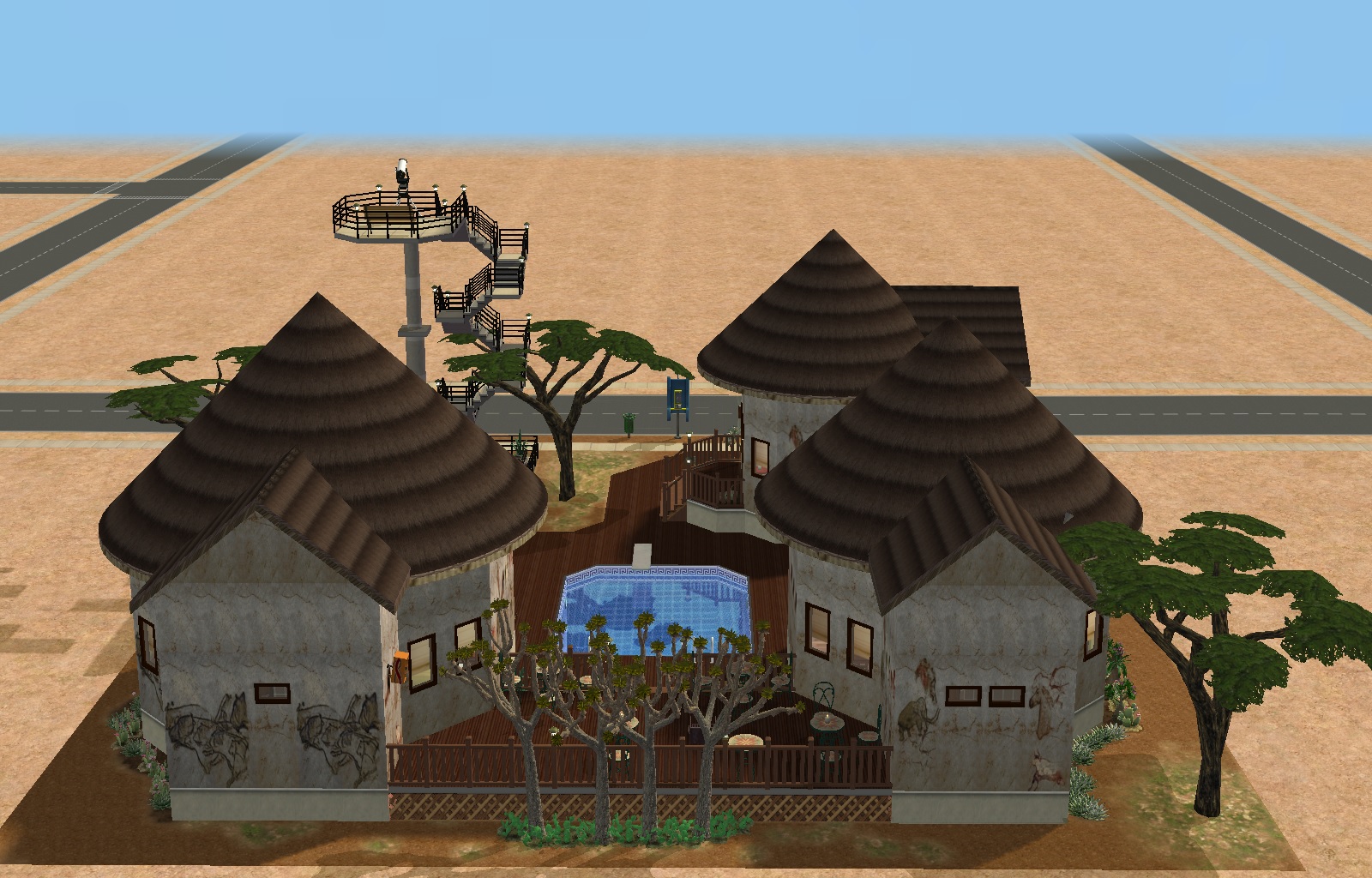 Floor plan of reception/bathrooms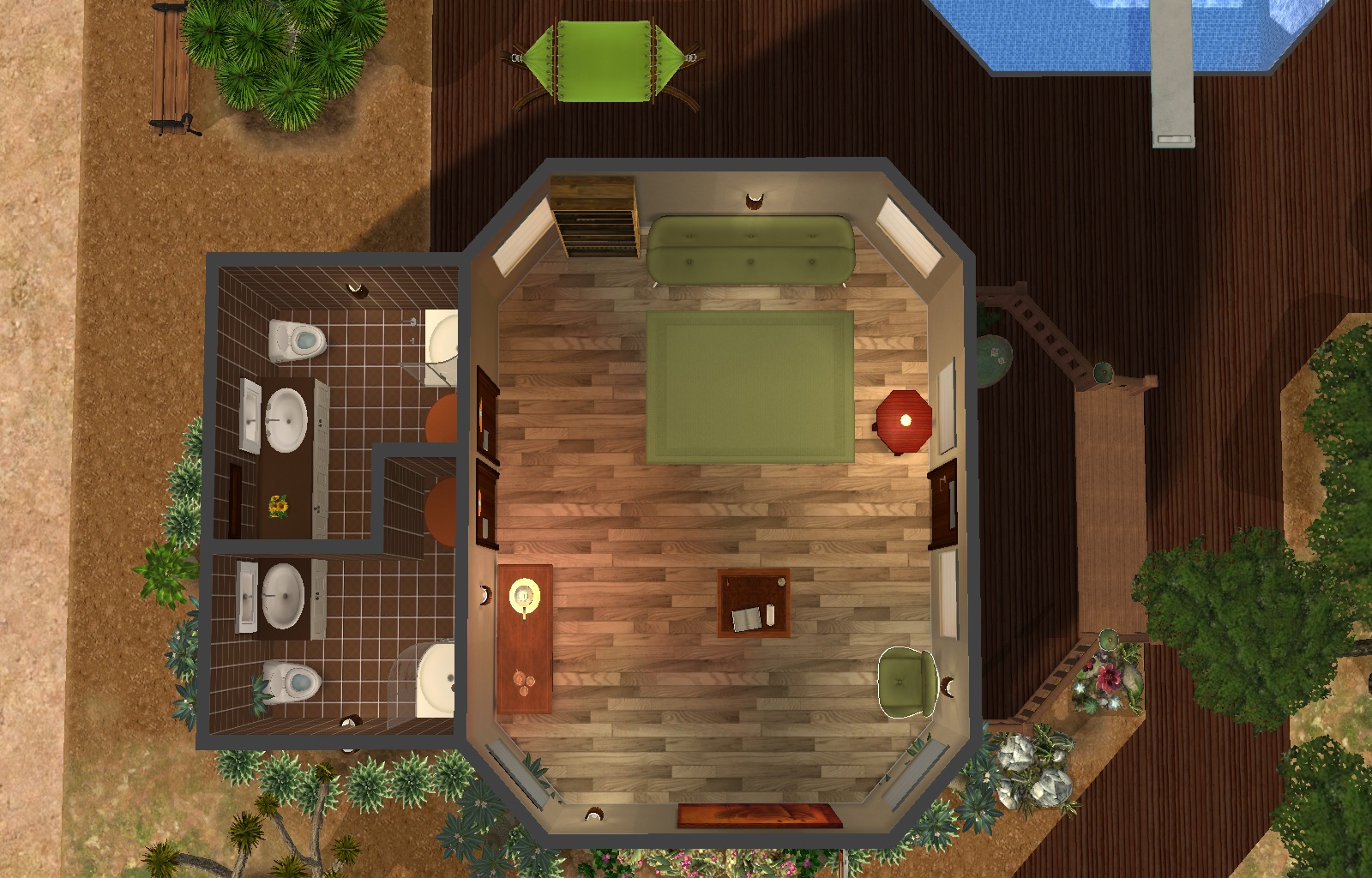 Floor plan of 4-bed room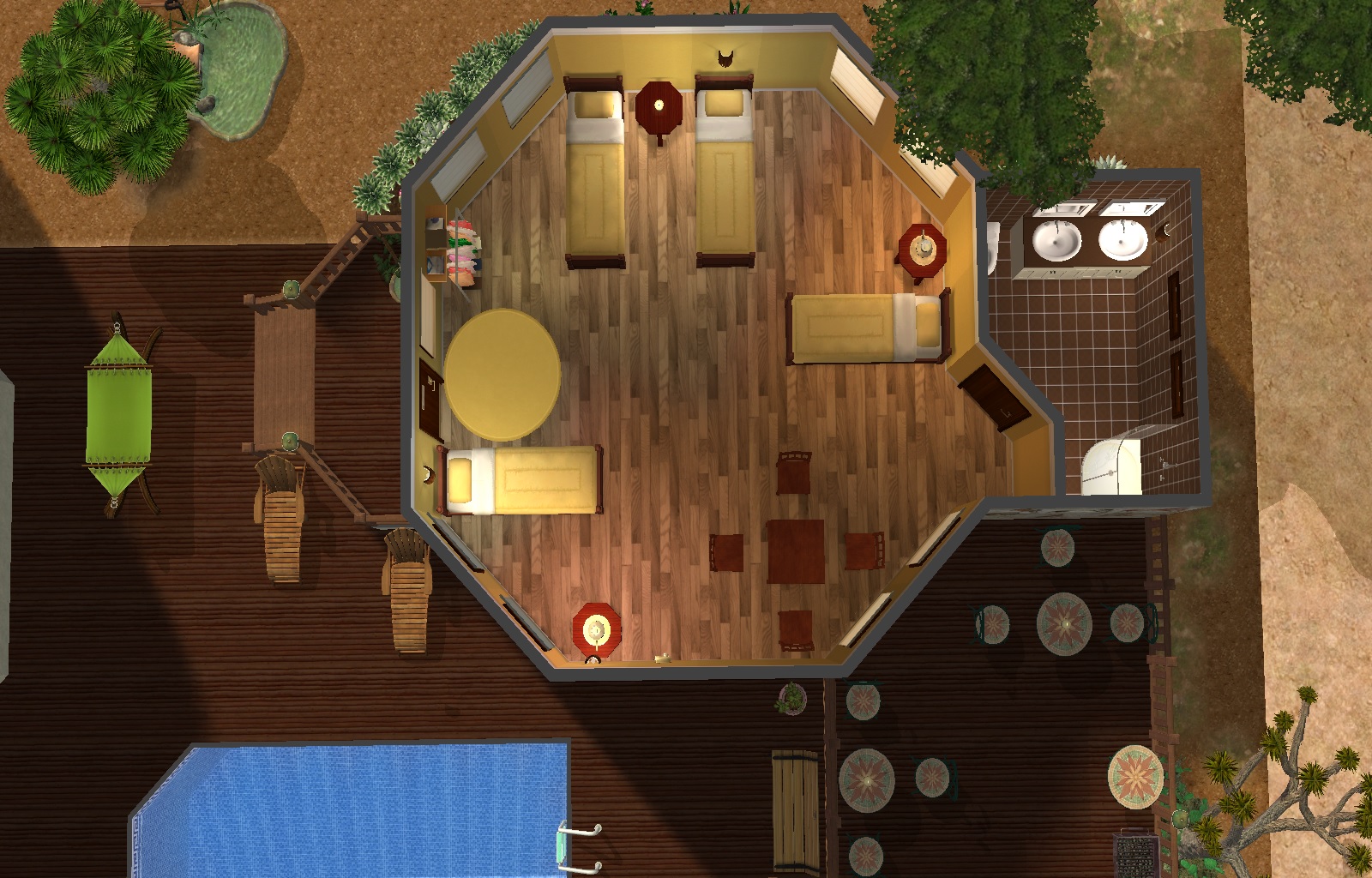 Floor plan of 6-bed room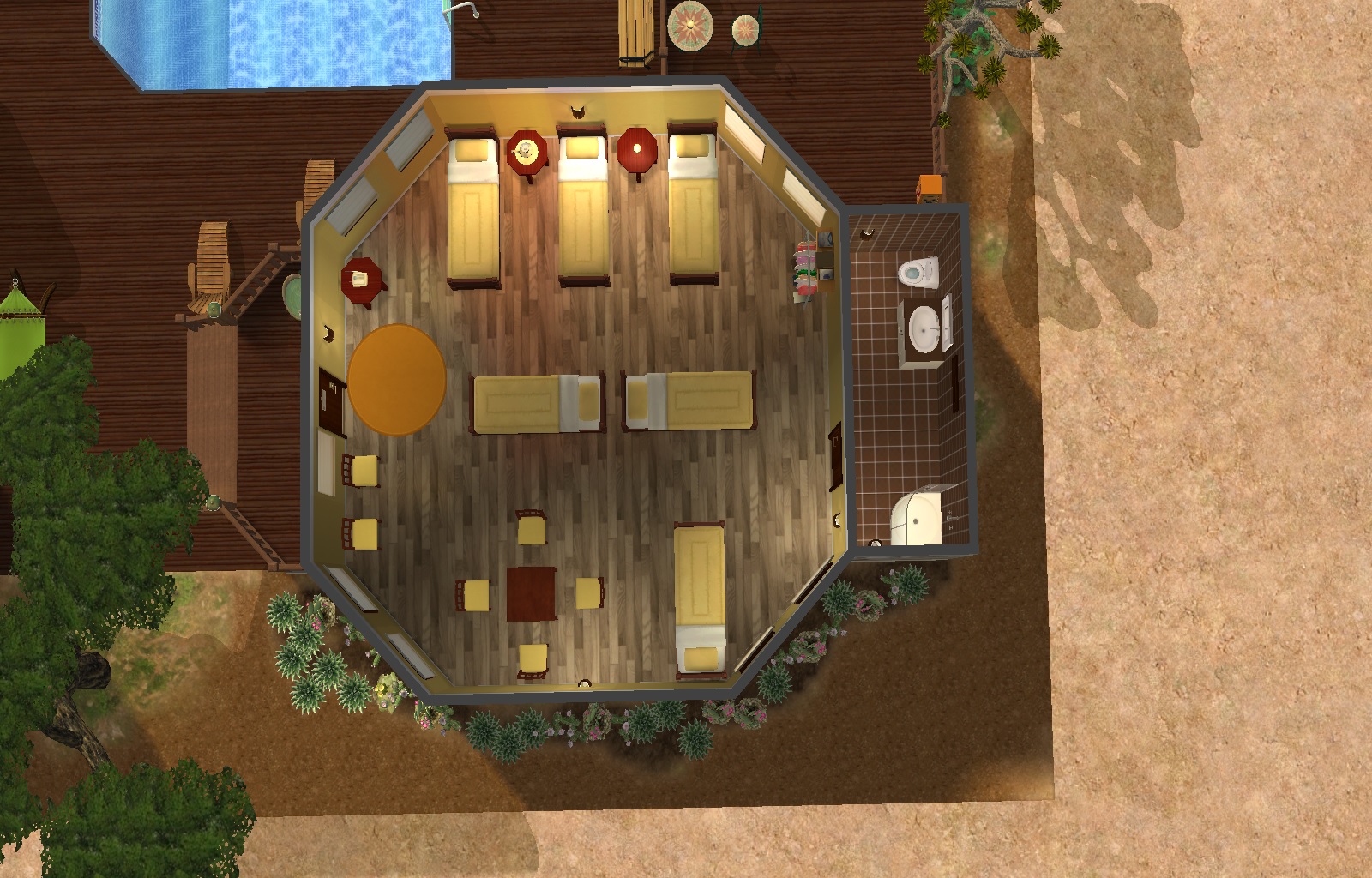 Floor plan of top of the tower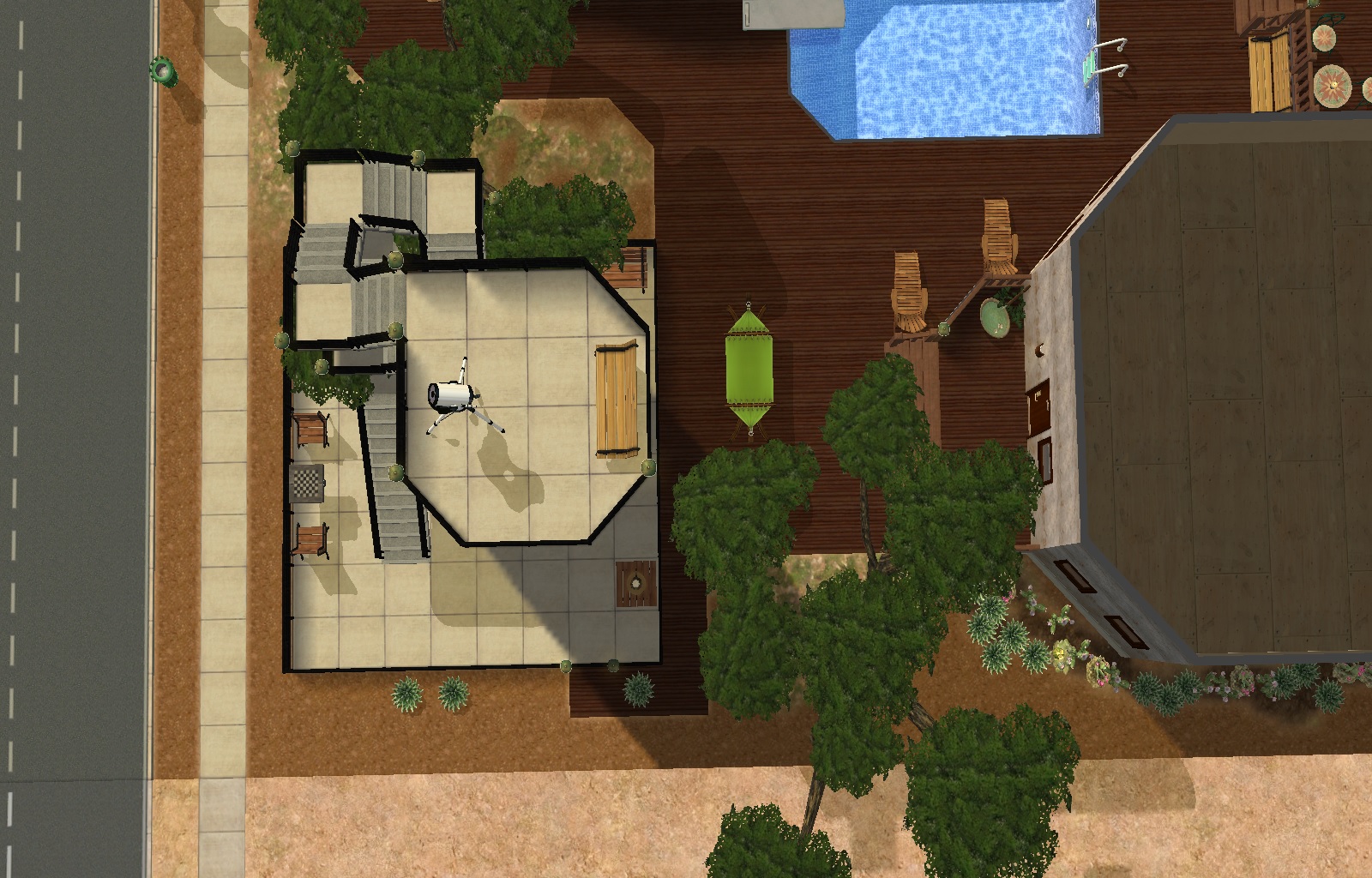 Floor plan of bottom of the tower


Overview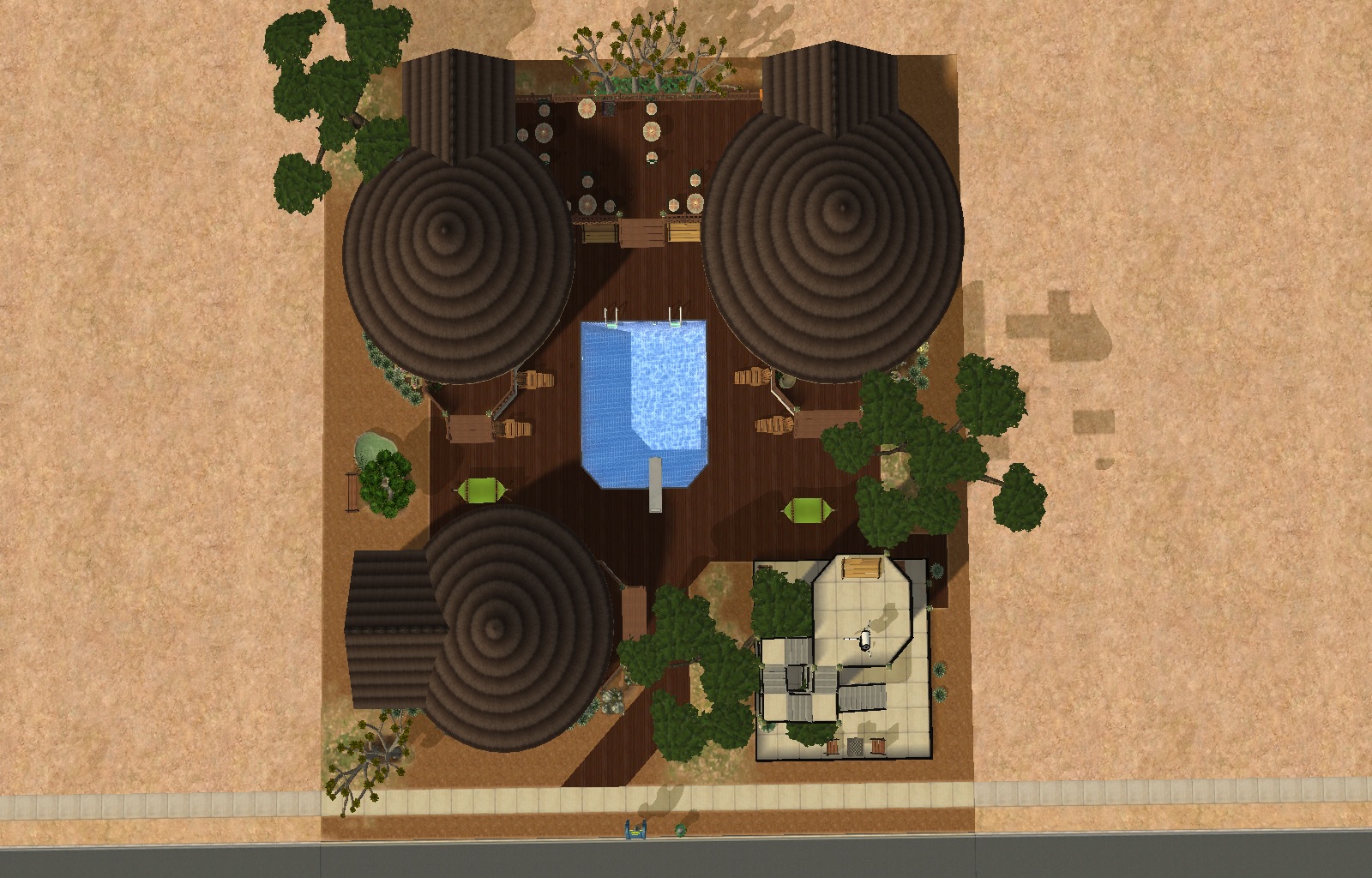 Price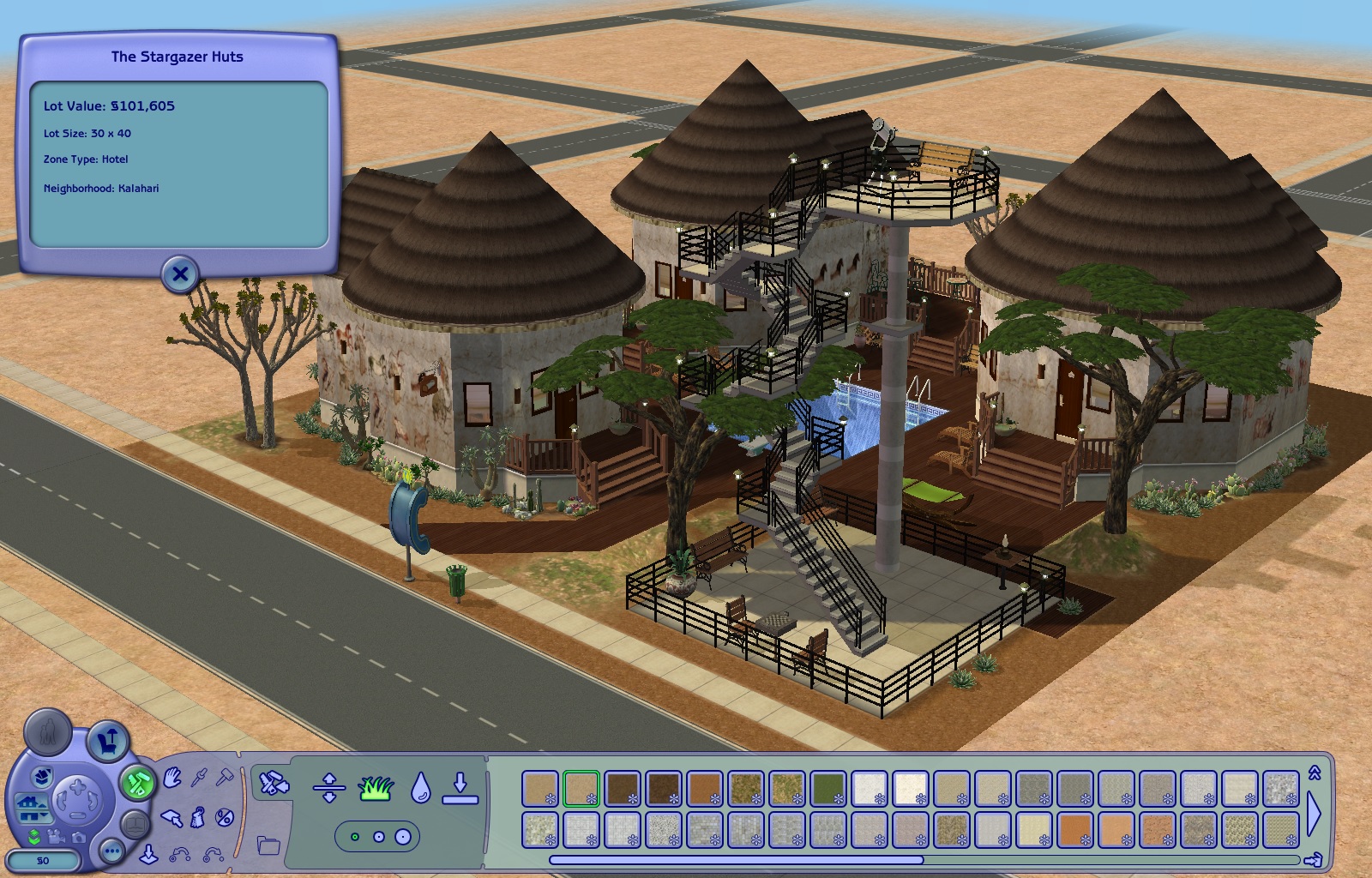 Other Pics

Side of lot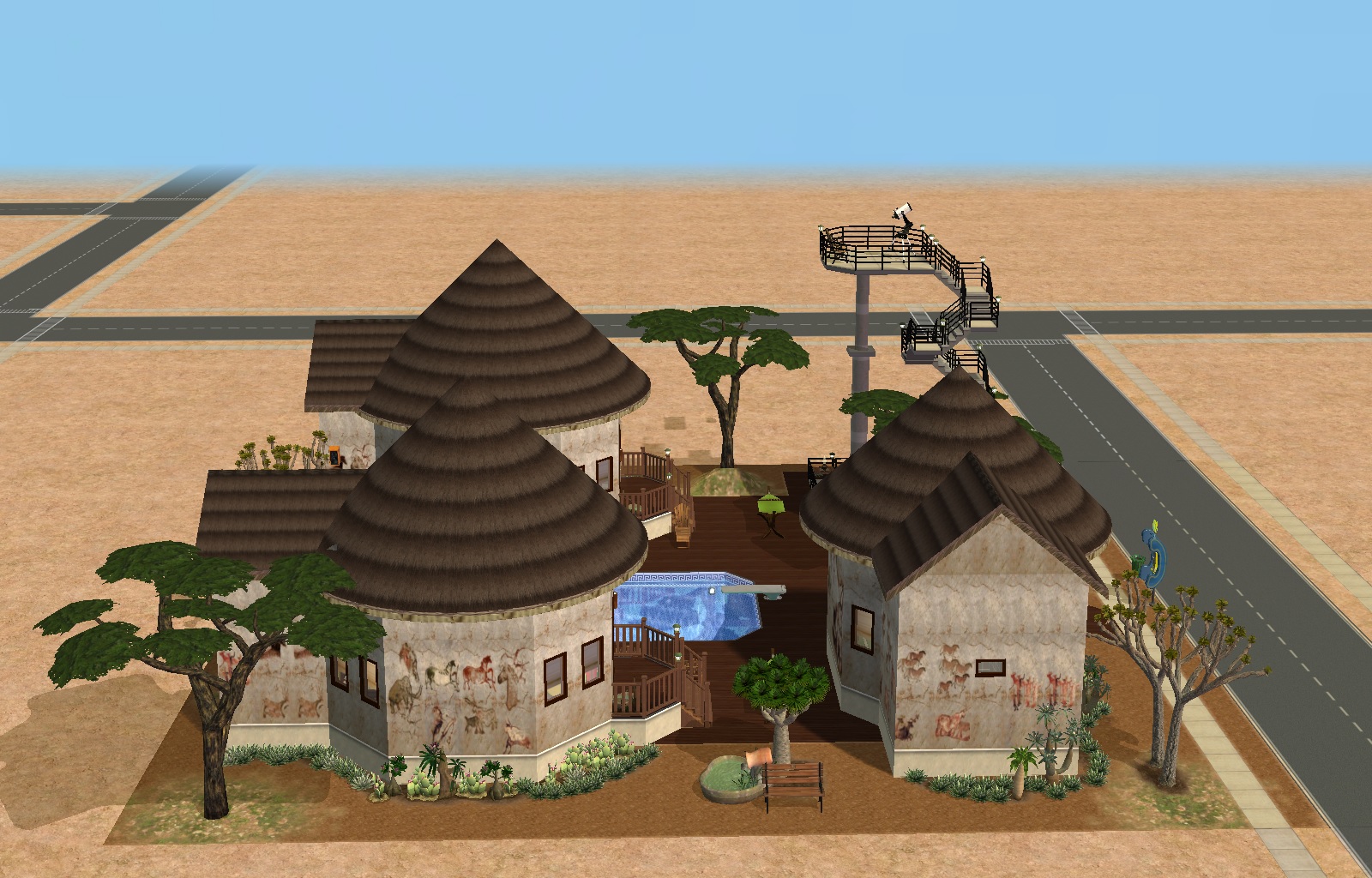 Outside pic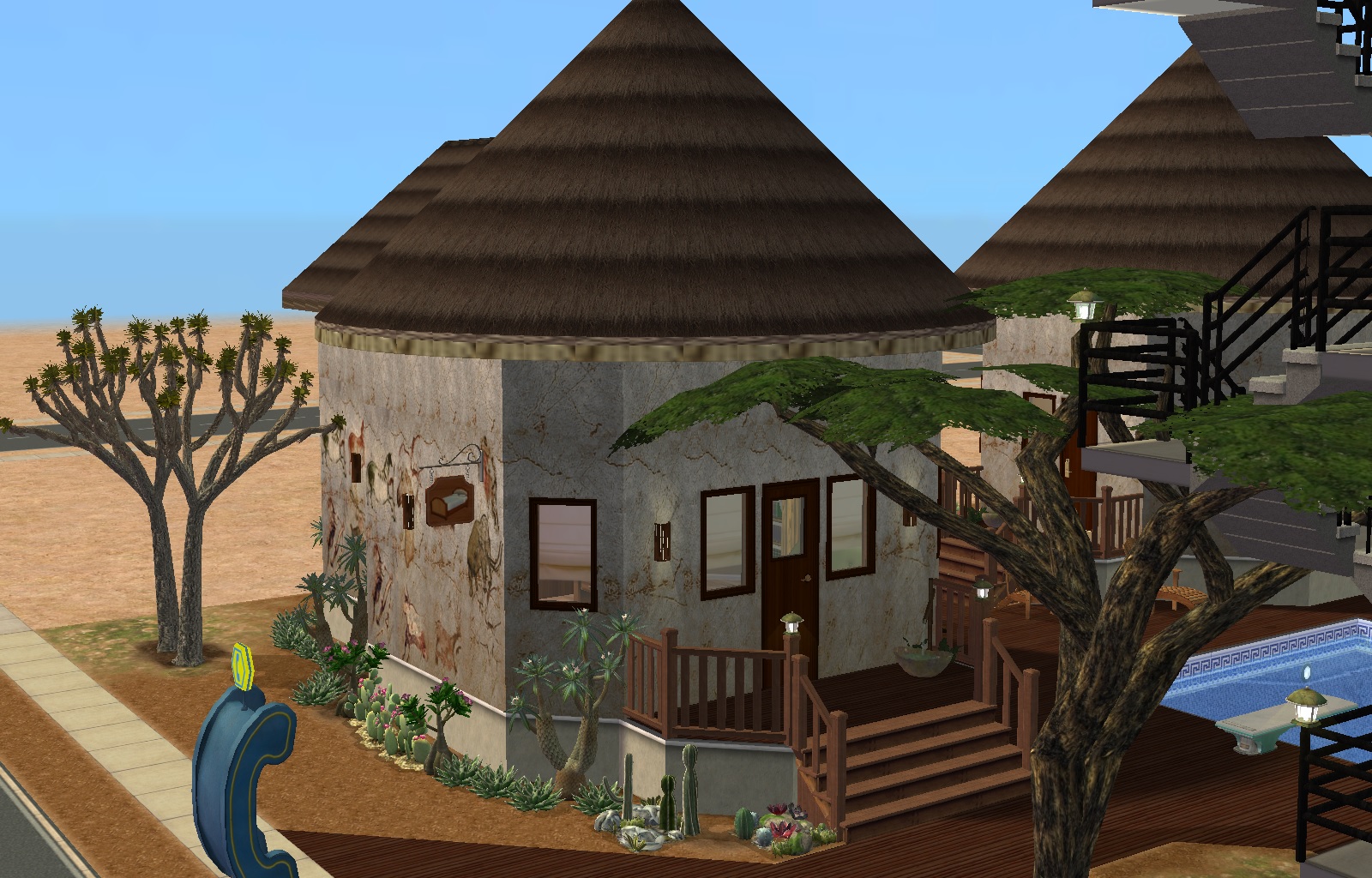 Other side of lot


Inside of bathrooms at reception (public)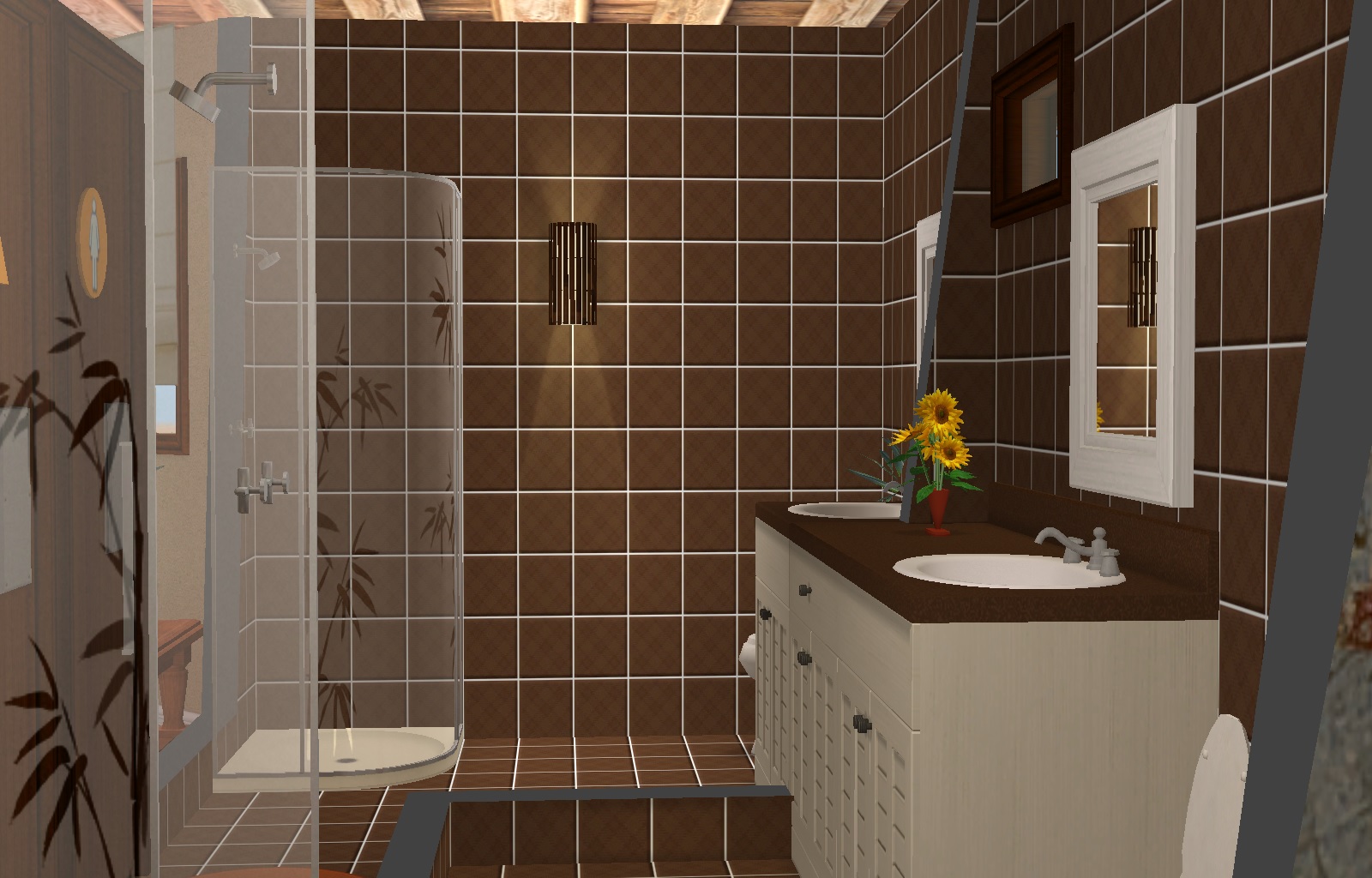 Inside the smaller hut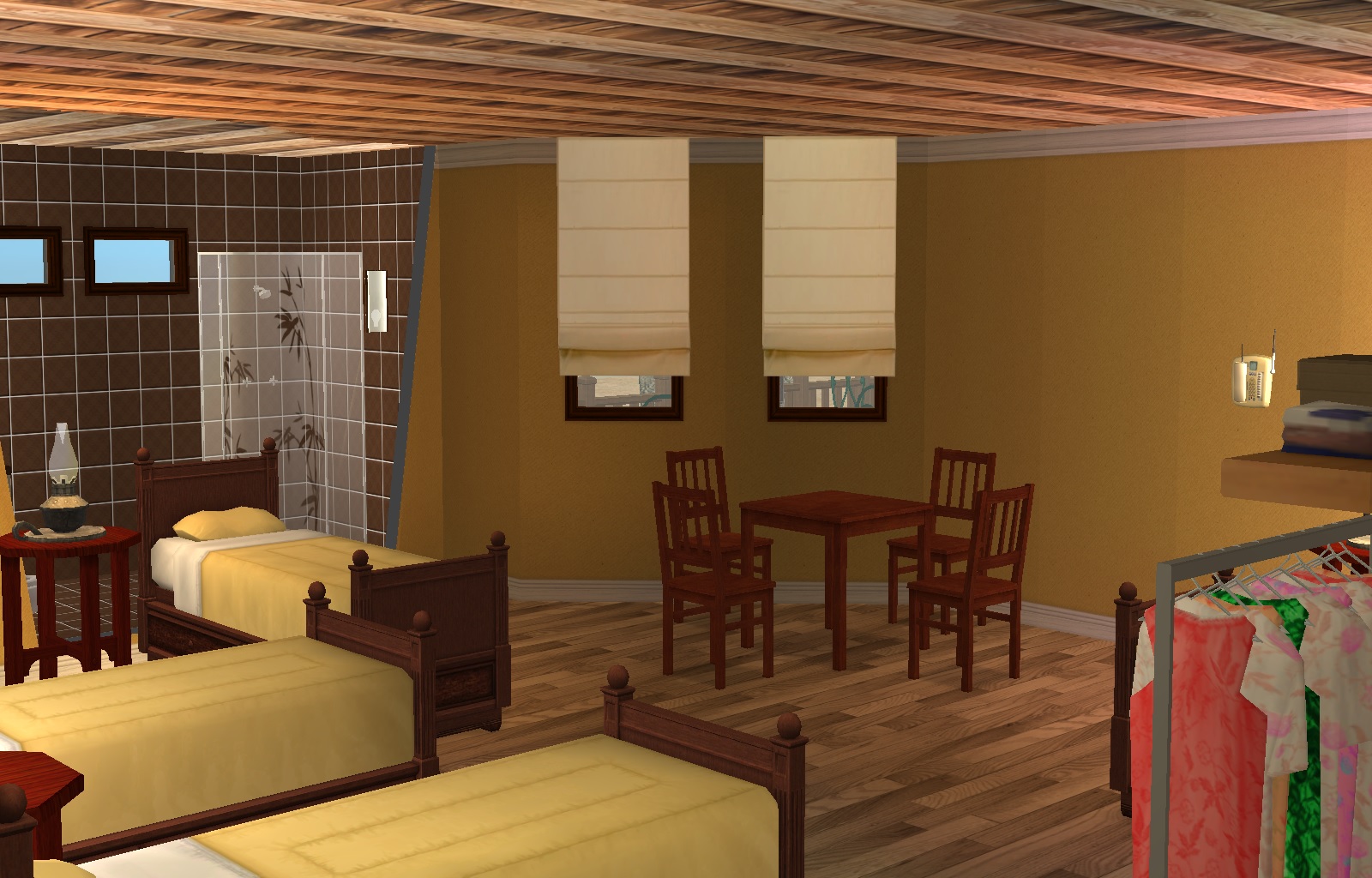 All 6 sims asleep in the bigger hut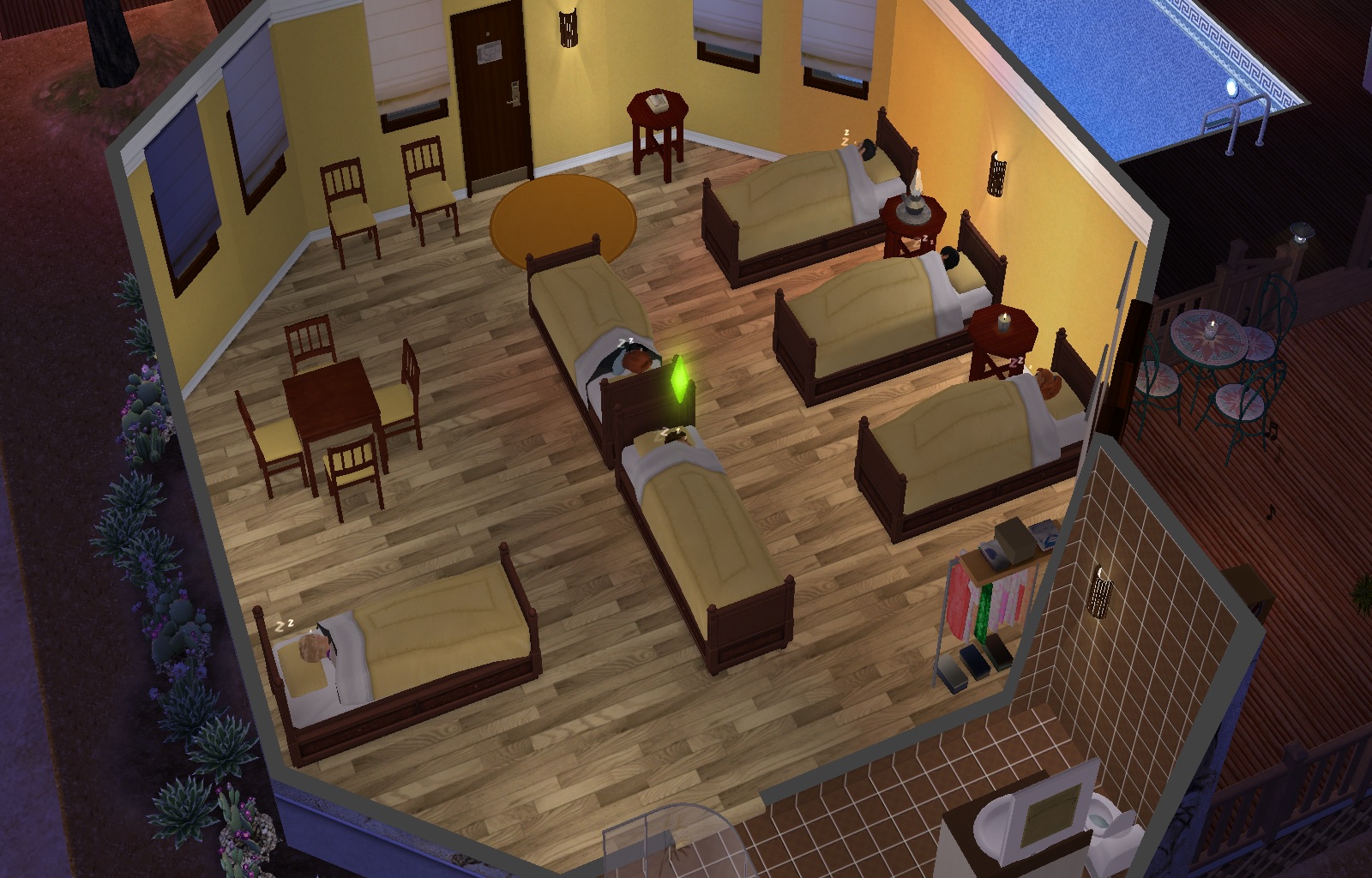 Inside of bigger hut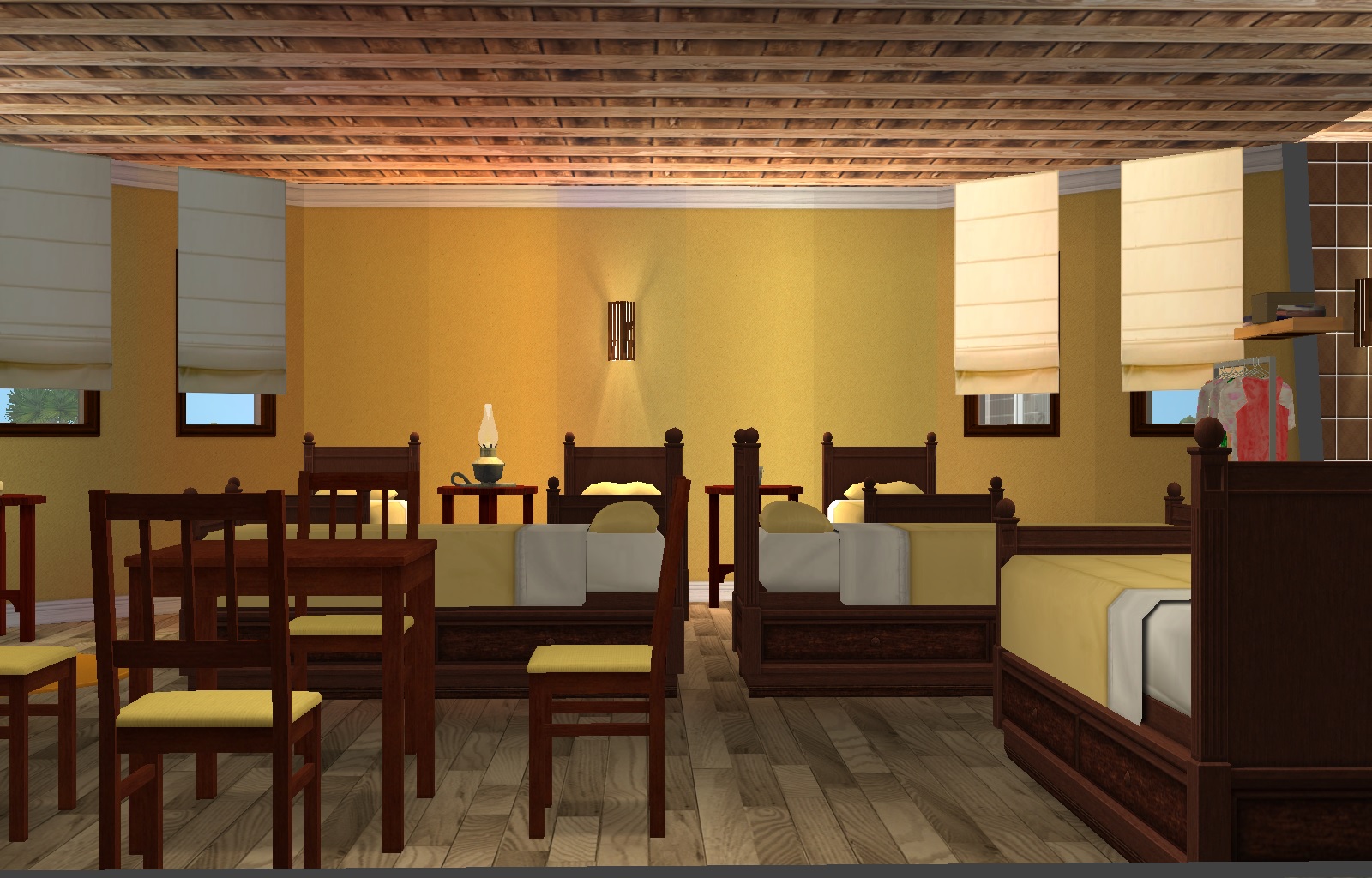 Sim stargazing