Round 3 Entry ~ Ryokan/Hotel and Onsen/Rotenbuto/Hot Springs ~ Eastern
Welcome fellow wanderlusters...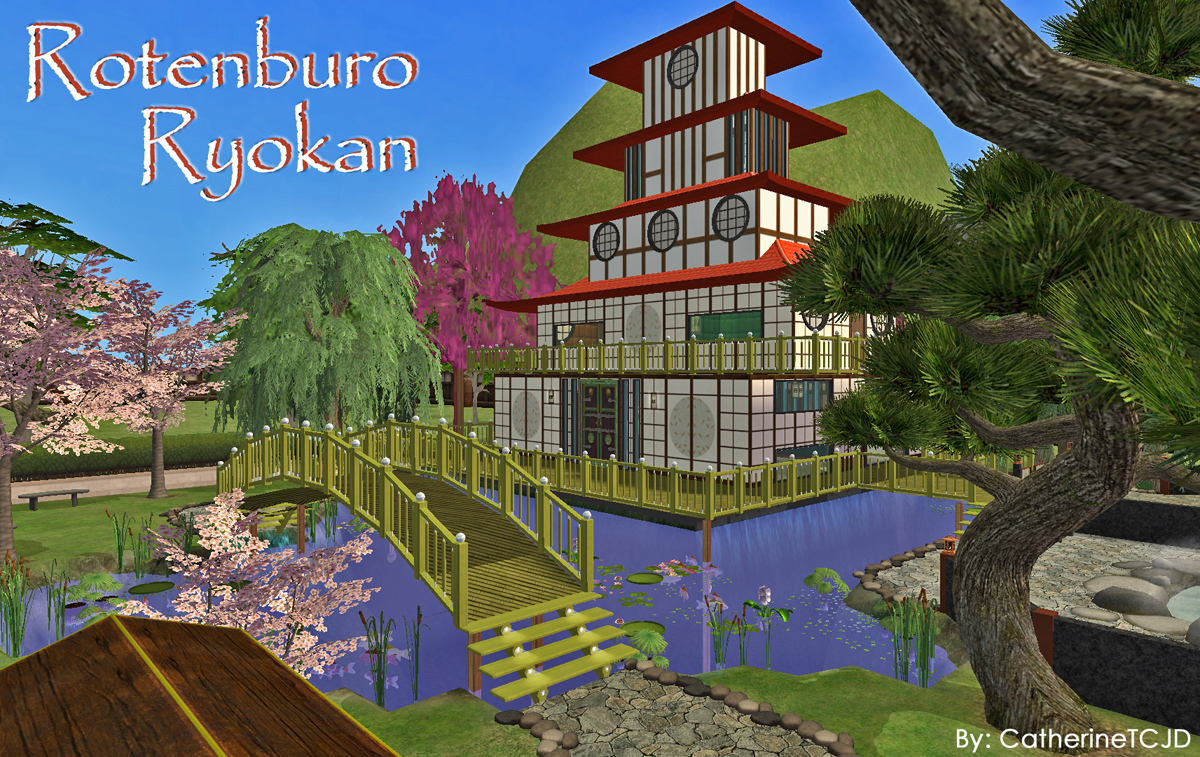 *Disclaimer: I am an American. I dream of one day living in Scotland, and returning my family to it's roots there. I know very little of Japanese or other Eastern cultures - I do love sushi though!

And, I think EPCOT Japan is one of the most beautiful places I've been. That being said, I've tried to use what EAxis gave us (and very little CC) to build this Japanese inspired hotel.
Google taught me that Japanese hotels (which are more like B&B's) are called ryokan. And many of them feature hot spring baths, or onsens. A natural outdoor onsen is a rotenburo. Hence the name Rotenburo Ryokan (or should it have been Ryokan Rotenburo?) Men and women do not usually share an onsen, and those with tattoos are not allowed in at all (in most places.) My ryokan has two springs; one for men, and one for women. And, none of my sims have tattoos - so that's not an issue atm. LOL!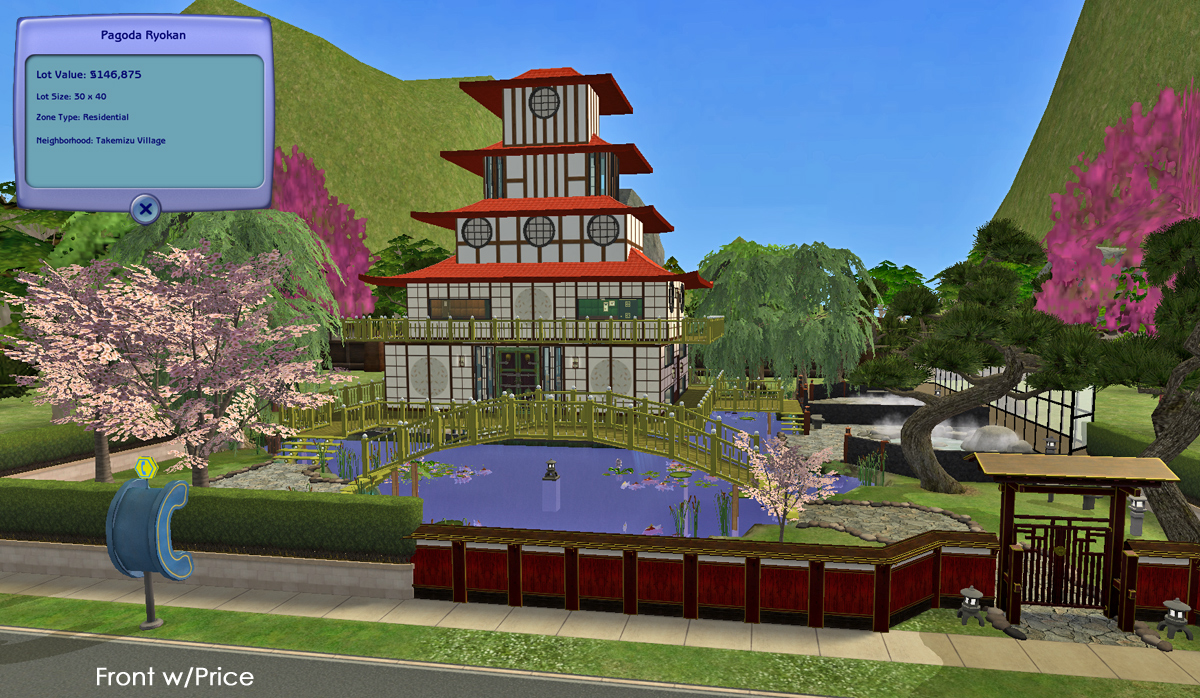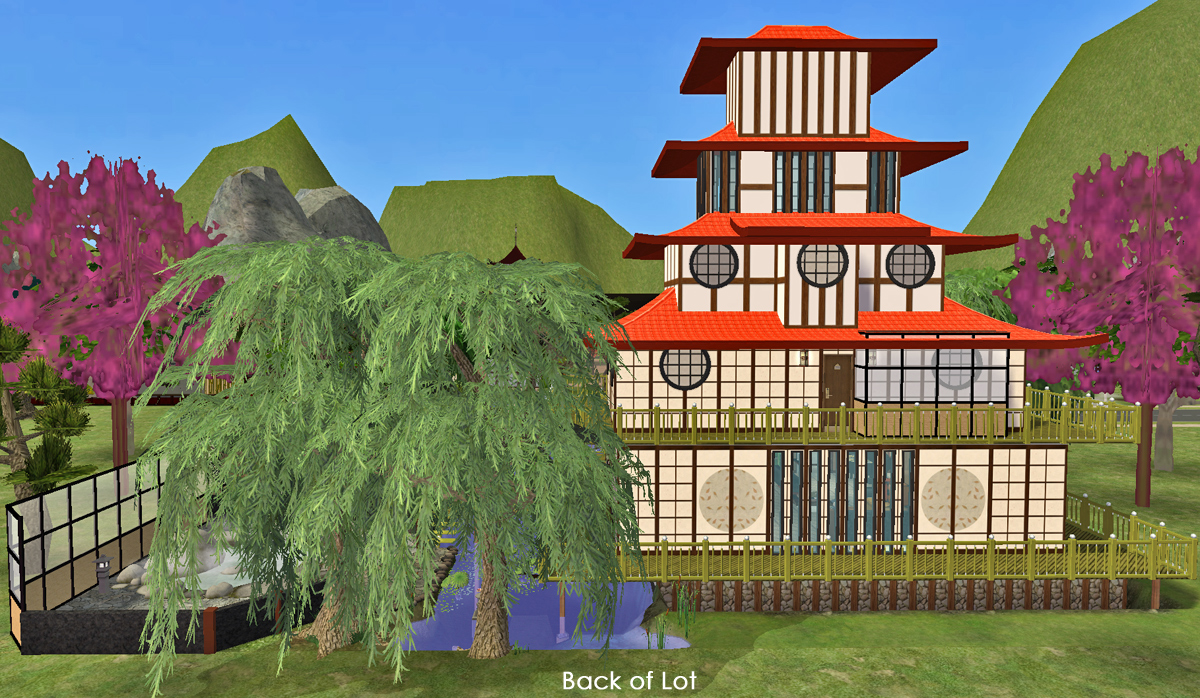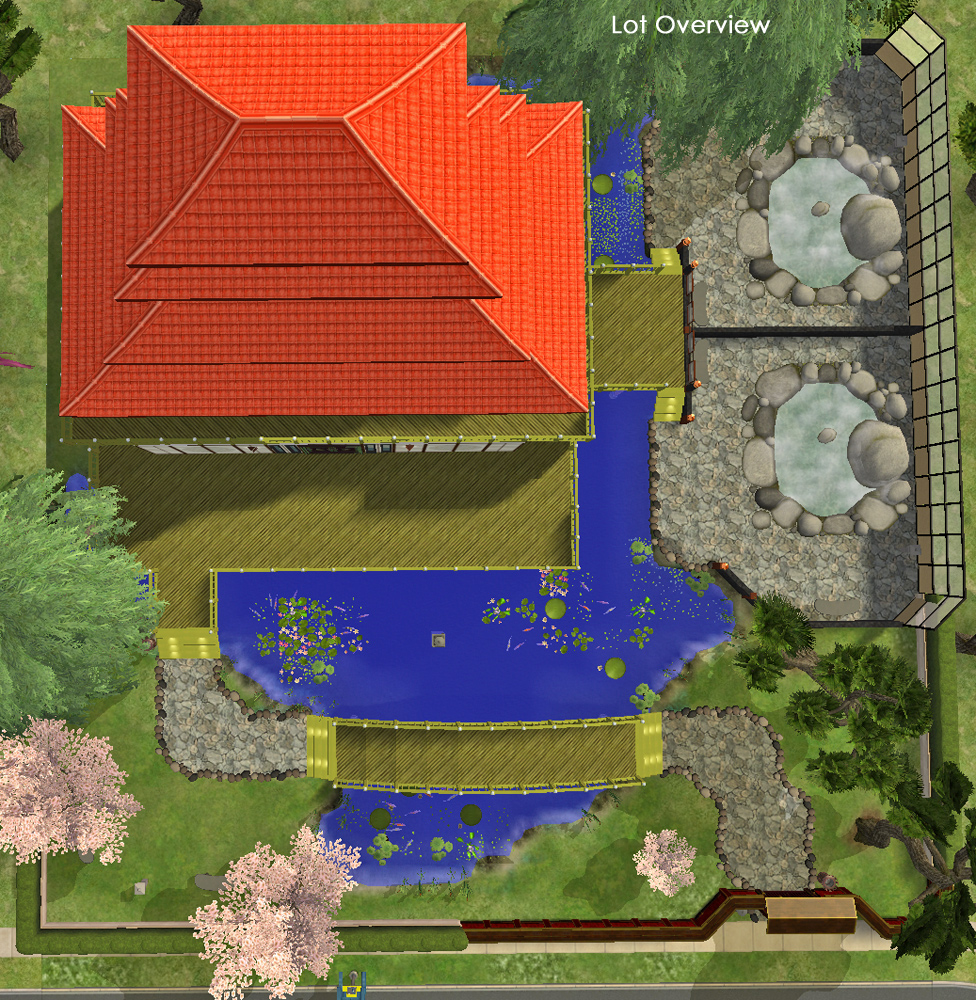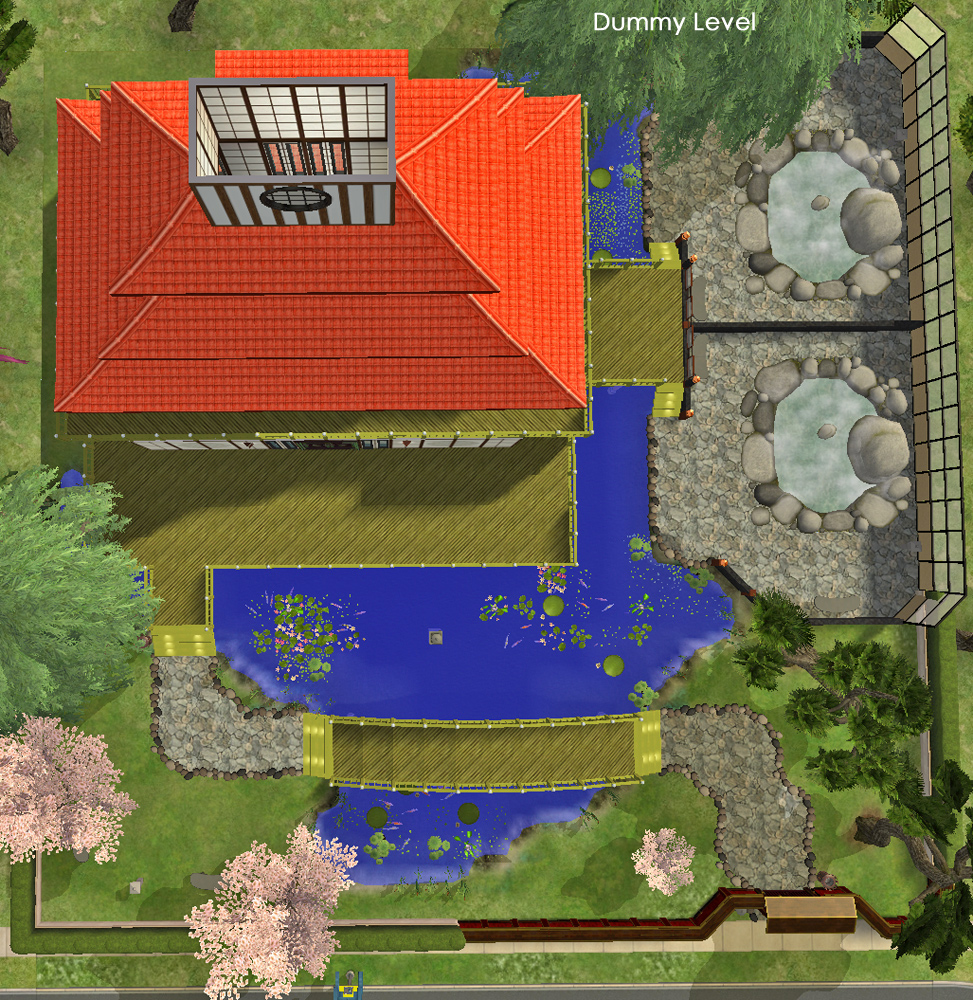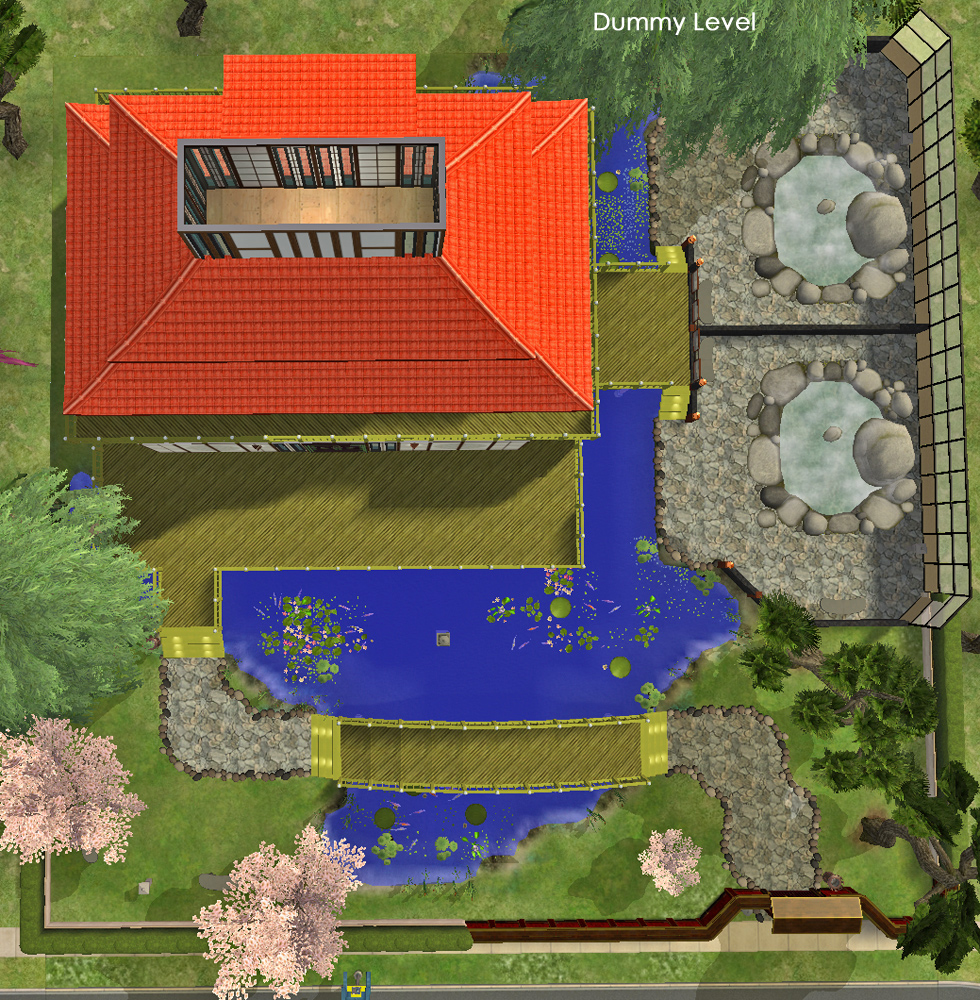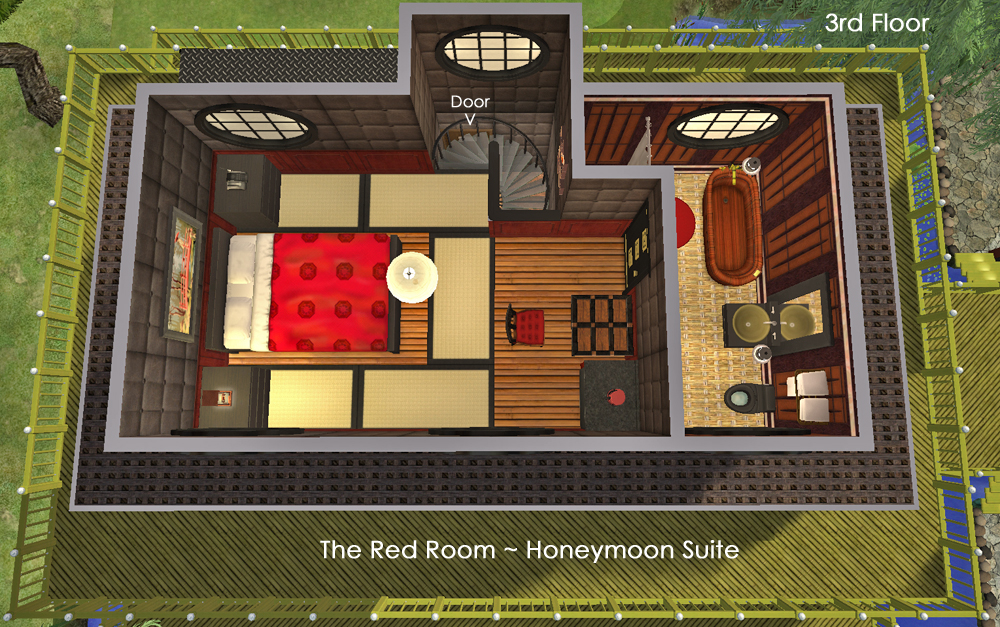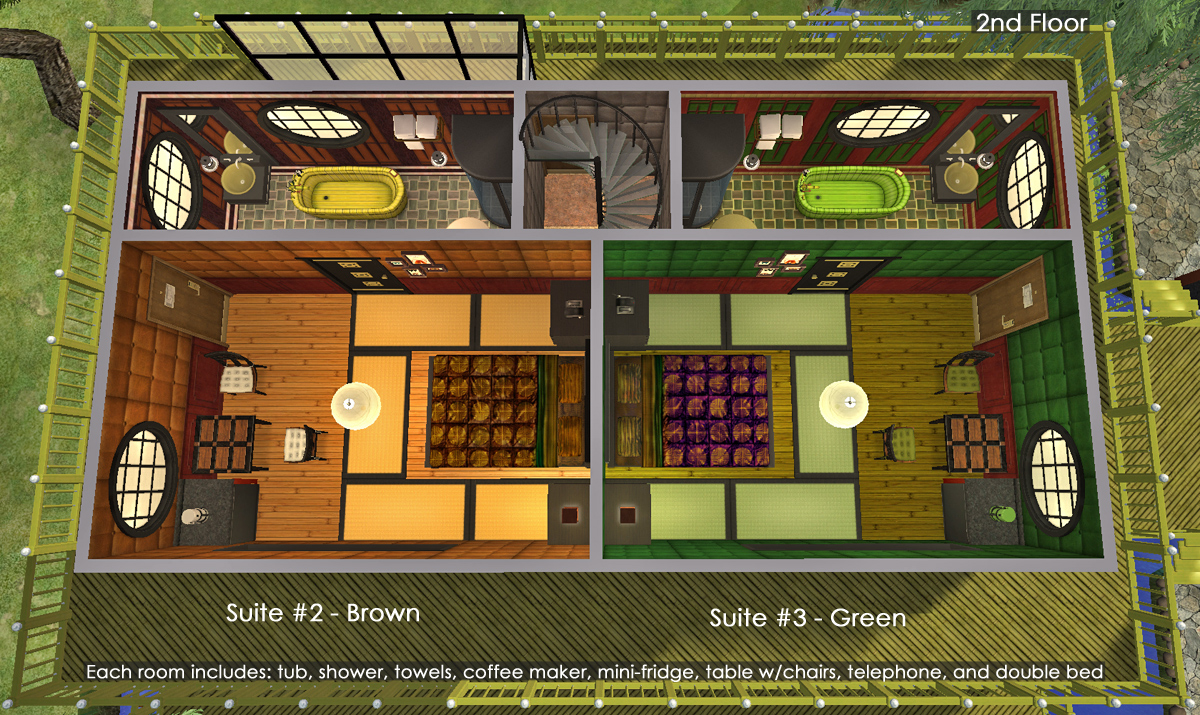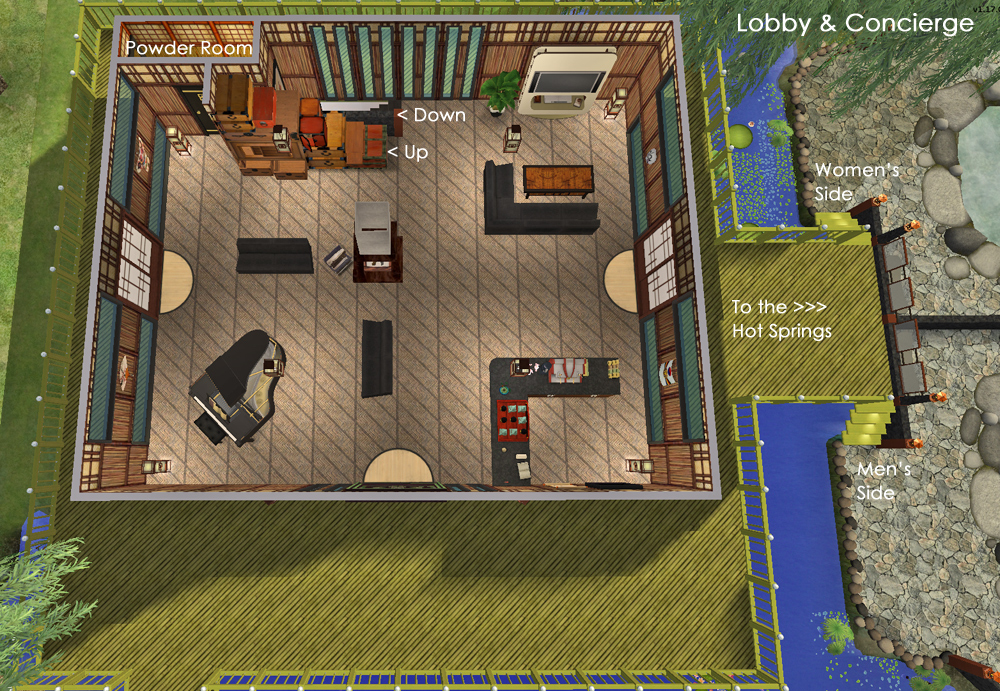 NOTE: The coffee/tea counter (above, by check-in) needs a hack to generate a barista on a hotel lot.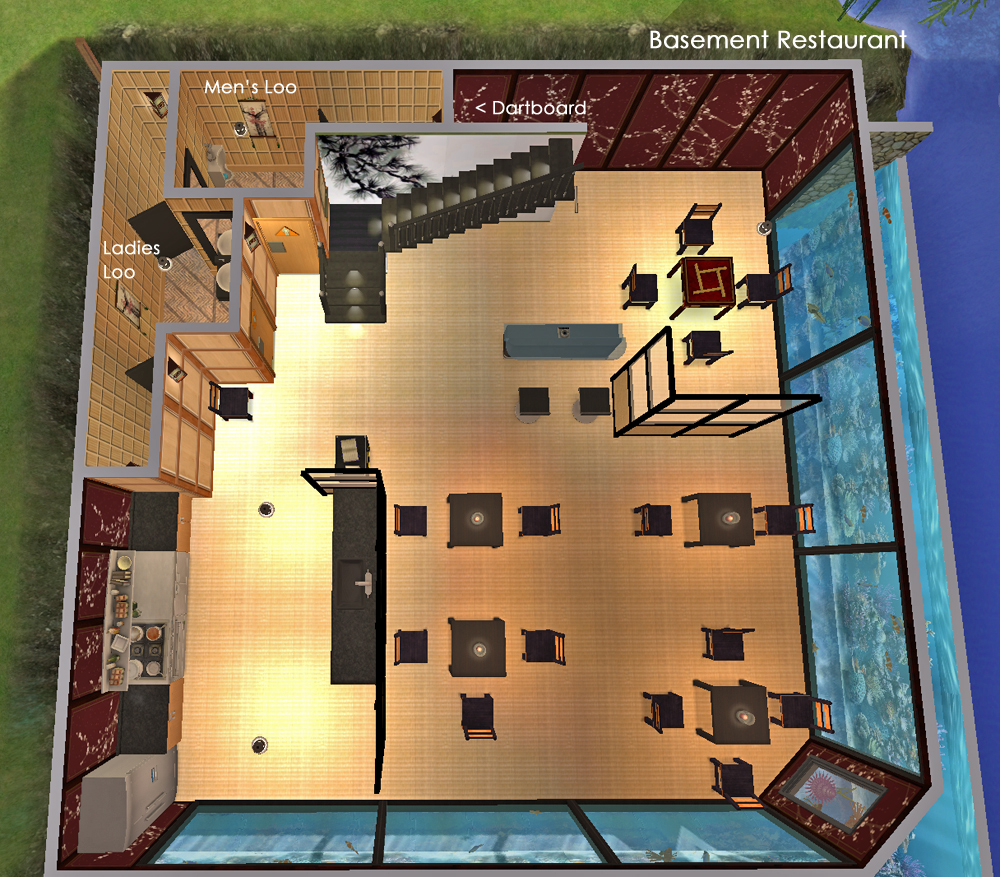 (The "Title" picture above is extra shot #1 - following are 9 more. Enjoy!)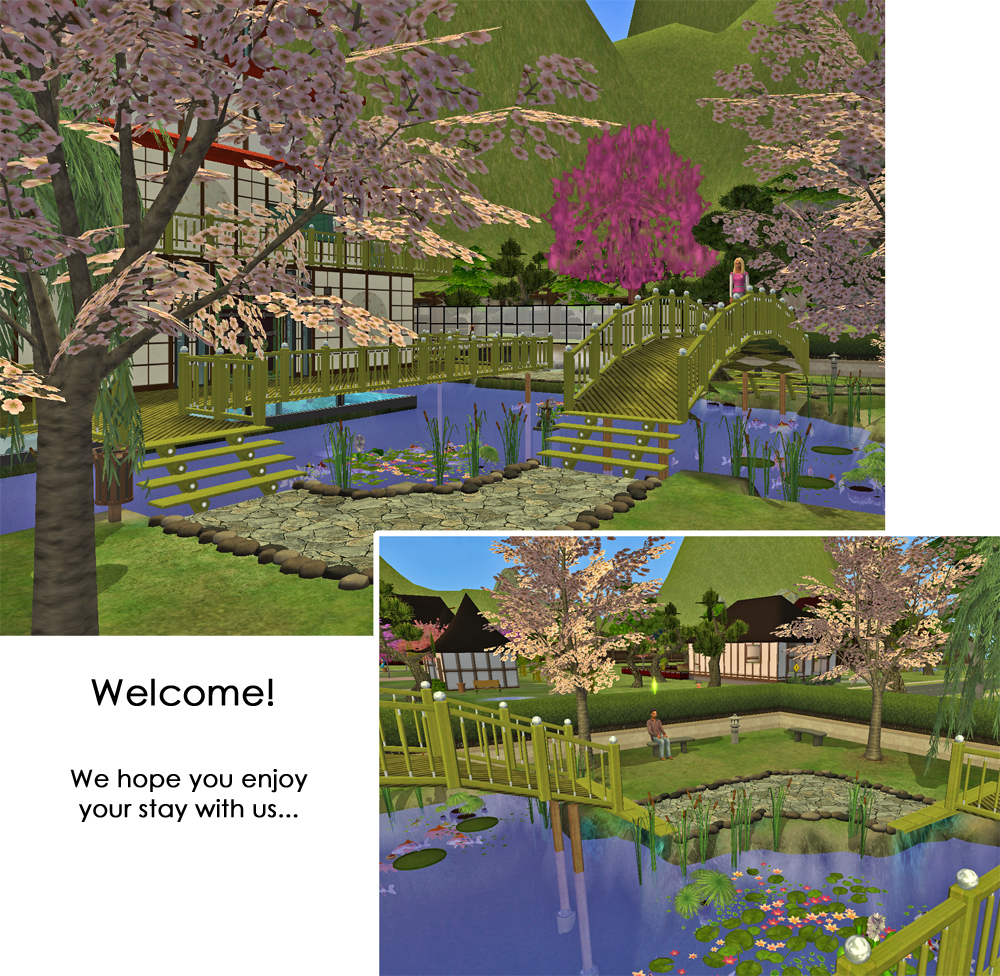 I sent both Don (my usual tester,) and Nina, to see how they liked this ryokan - but, alas, I did not send them together. LOL! They both enjoyed themselves immensely - I think I will thank them by sending them back... and, together this time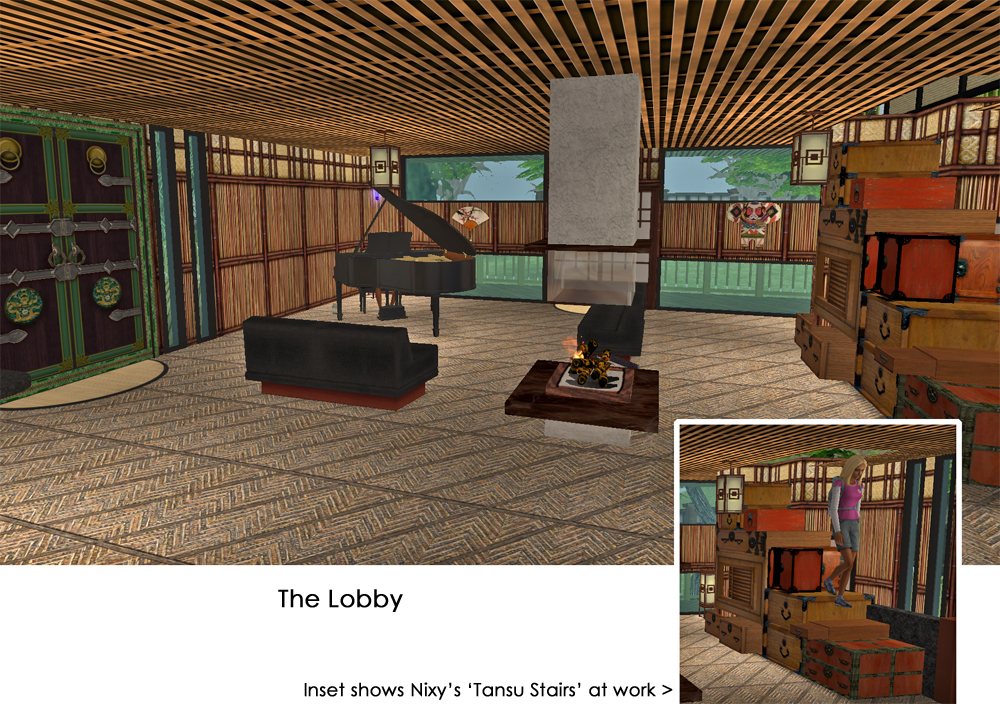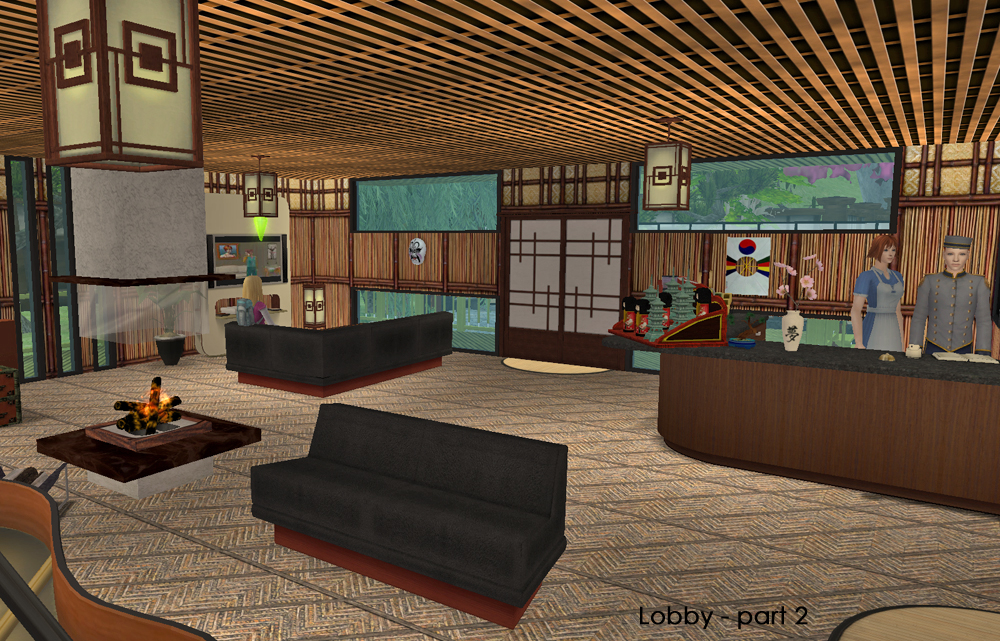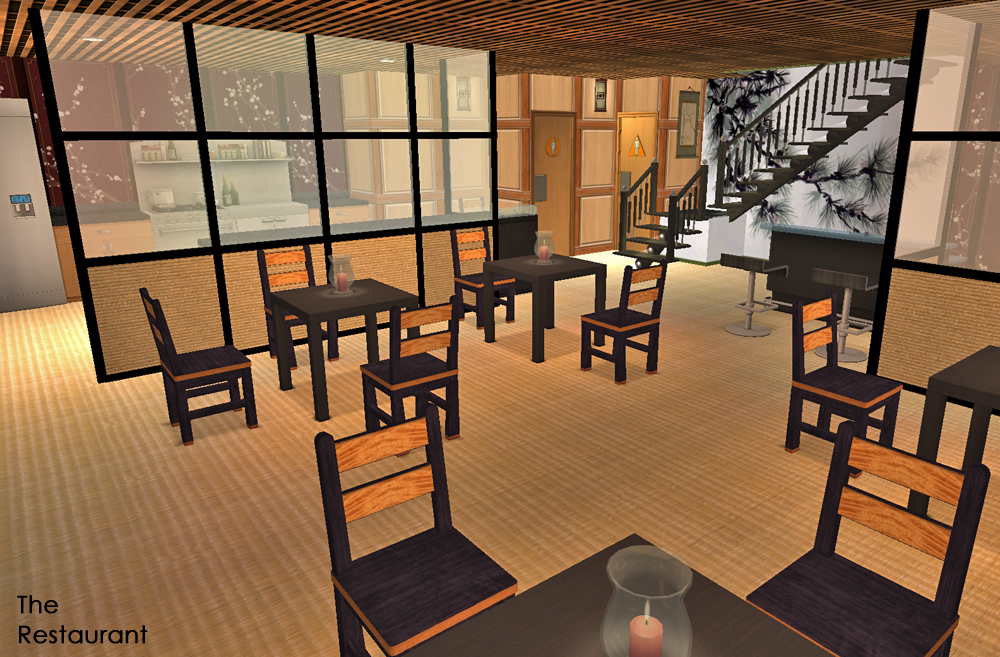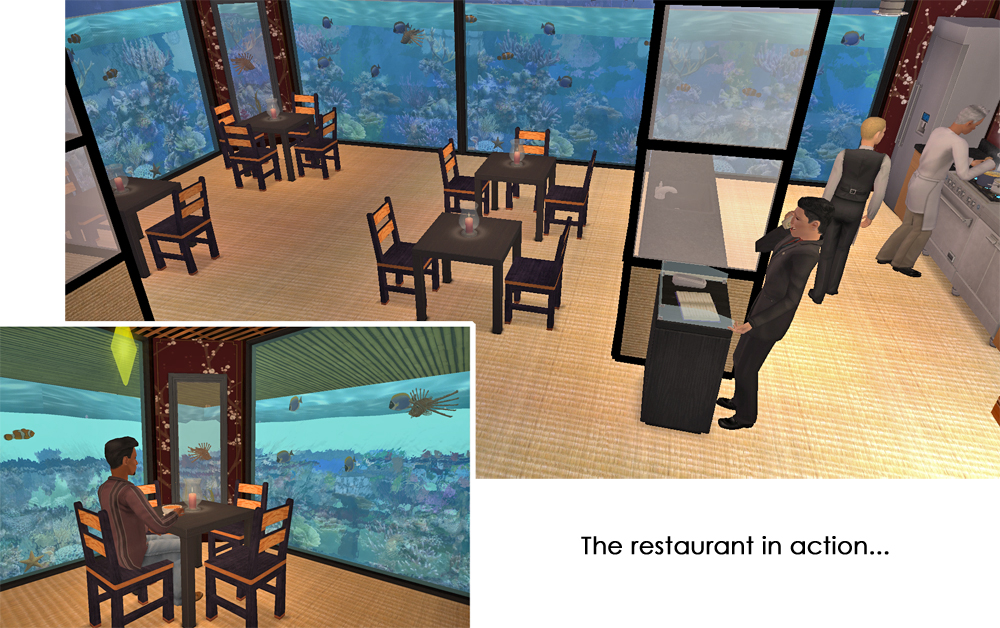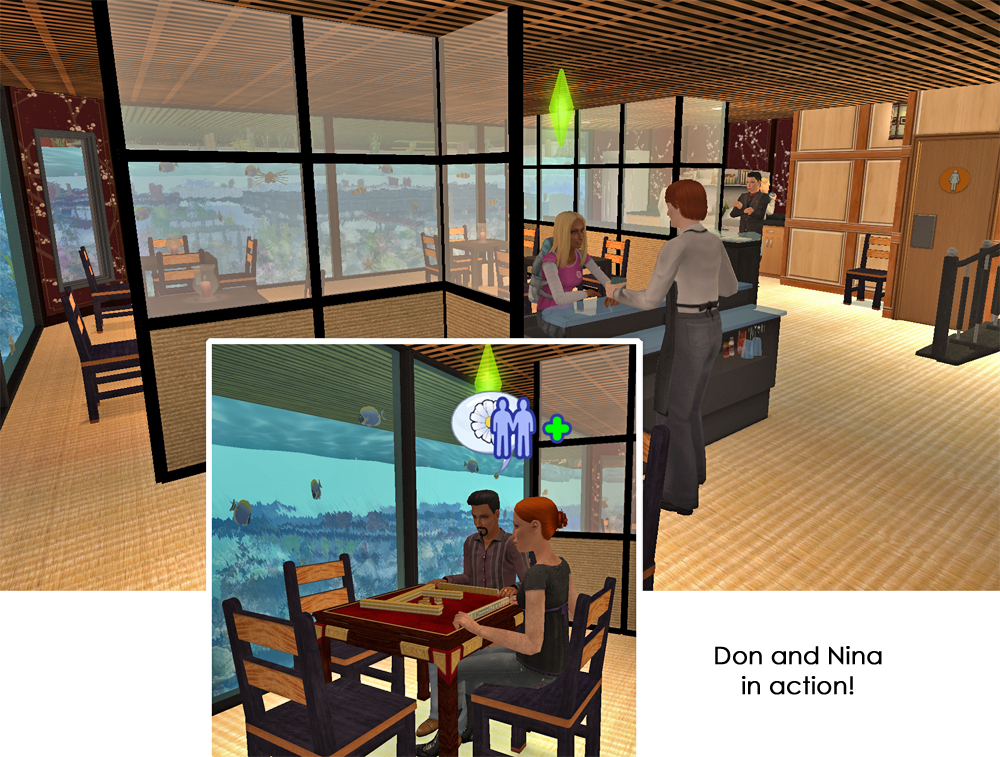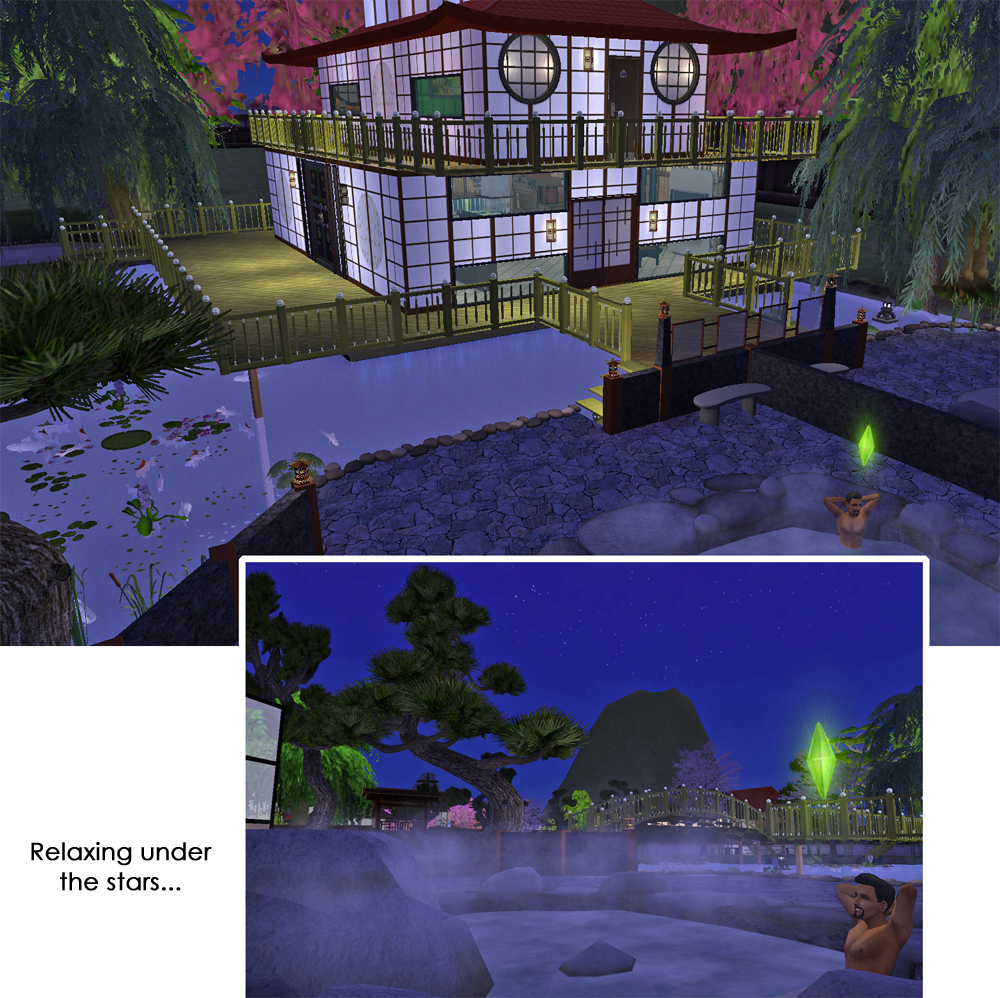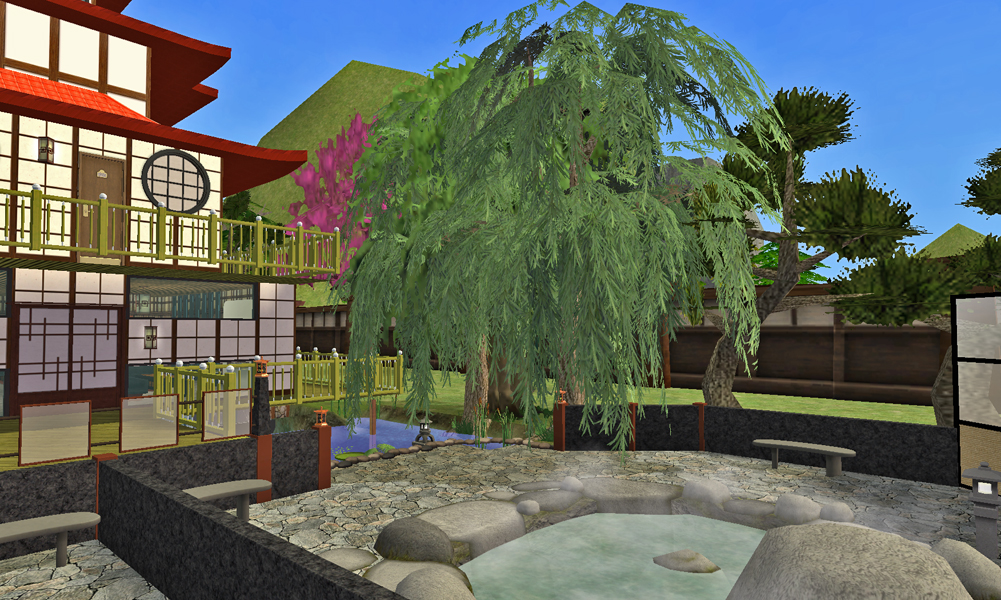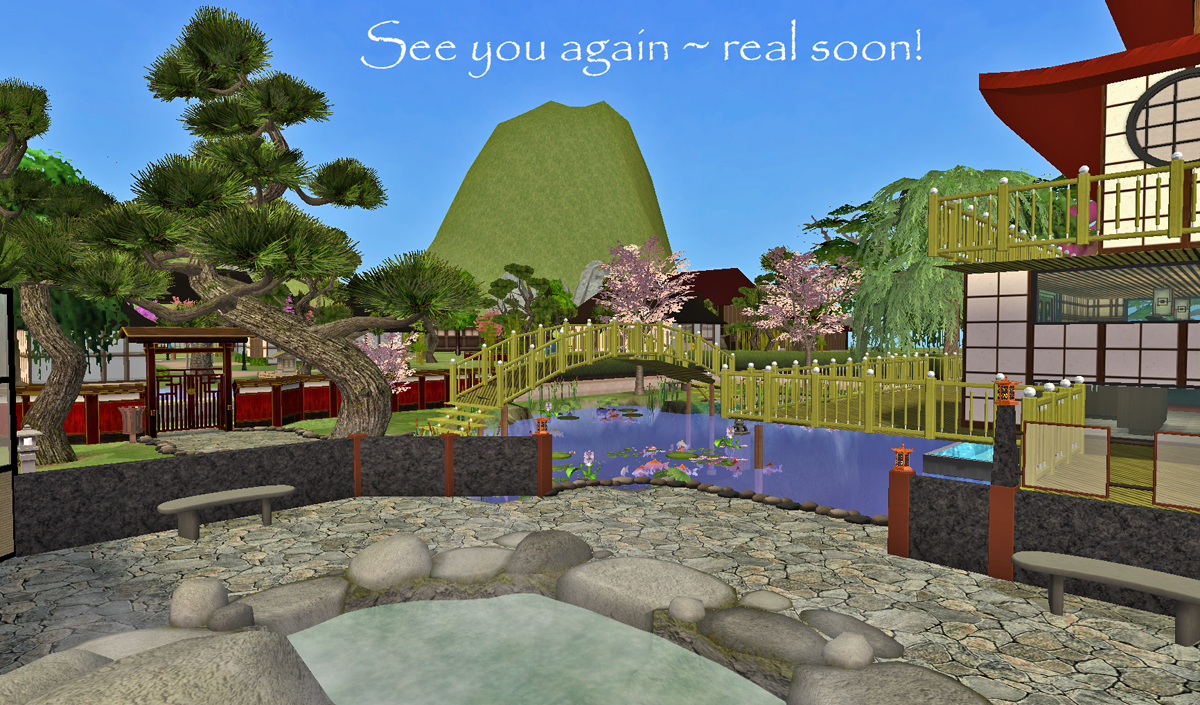 The tour guide spawns where he's supposed to (by the pay phone out front.)
The garbage can is inside the front gate, with another trash compacter in the restaurant kitchen.
"Freezy" did not freeze - I have a 'proof' picture if needed - showing that she's just finished making the bed and cleaning Don's bathroom.
Don ordered room service - it was delivered and eaten just fine.
My hoods are purposely pretty empty, so I didn't get a lot of walk-bys or other vacationers. I did have one visitor though who enjoyed flirting with Don.
Things to do include: TV, piano, dartboard, mahjongg, bar, restaurant, hot springs, fishing, and tour guide.
---
Please
~ support my TS2 habit! Shop at my Etsy shops:
CatherinesJewelry ~ Artisan Jewelry
Catherine's MOUSE ~ Up/Recycled Jewelry
and Vintage Stuffeths