Replies: 2 (
Who?
), Viewed: 1378 times.
#1

14th Dec 2019 at 8:08 PM Last edited by Deshong : 18th Jan 2020 at
8:22 PM
.

Ultimate RED Collection-GOG
I came across this Ultimate RED Collection bundle on GOG which includes:
-Cyberpunk 2077
-The Witcher 3: Wild Hunt GOTY Edition
-Thronebreaker: The Witcher Tales
-The Witcher 2: Assassins of Kings Enhanced Edition
-The Witcher: Enhanced Edition
-The Witcher Adventure Game
In case anyone is interested in the Ultimate RED Collection here is the link:
https://www.gog.com/game/ultimate_red_collection
I keep hearing every now and then about The Witcher and how good of a franchise it is but I never played it nor read the book and now there's also a show based on the book coming soon to Netflix. So The Witcher franchise has been one I'm interested in but didn't get around to trying it out but I think this will help in making up my mind since Cyberpunk 2077 was already on my wishlist for PC specifically with real time A.I. ray tracing in mind. So that is the new standard for the next gen games as both Xbox Series X and Playstation 5 will also have these capabilities. I probably should wait until the system requirements come out for Cyberpunk 2077 but I'm going to take an educated guess and hope it will play just fine. I'll just use the recommended system requirements of Control as an idea though it may be higher for the game in question.
Edit: I think the Ultimate RED Collection sale is over now though it seems the rest of the Winter Sale will last until January 2nd. The games are discounted individually minimally 50% up to 85% off. I didn't check thoroughly, but from what little I did I don't think there's a better deal as of now for the whole collection. Glad I didn't stall, I'm not disappointed. Now I'm curious what's different from the books.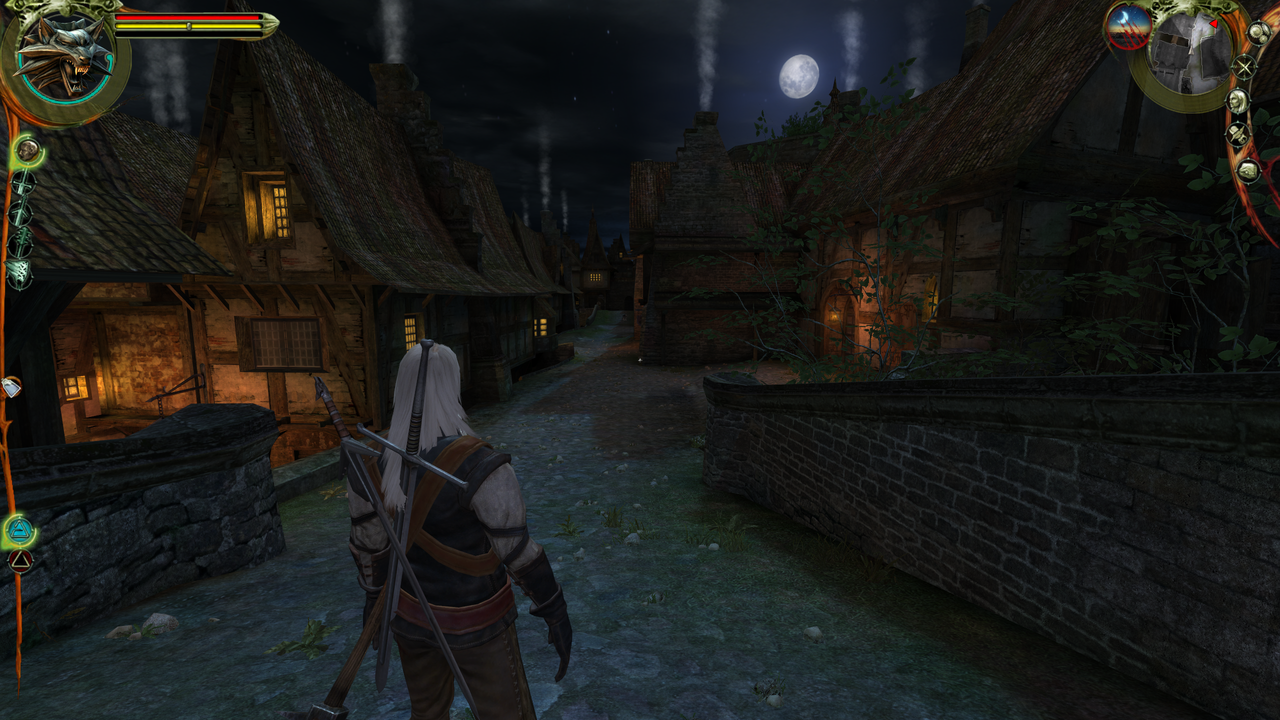 Edit2: Cyberpunk 2077 has been delayed until late Summer.
"A delayed game is eventually good, but a rushed game is forever bad" - Shigeru Miyamoto
#2

19th Jun 2020 at 12:20 AM
Delayed again, but still excited for whenever this games comes out.
---
Because I'm Fragile...but I'm not "that" fragile.
#3

24th Jun 2020 at 5:35 PM
The Ultimate RED Collection on GOG.com is back for now. Some discounts for those who already preordered this collection or Cyberpunk 2077. And those who are going to preorder before July 4th.
https://www.gog.com/game/ultimate_red_collection
https://www.gog.com/game/cyberpunk_2077
There's also Cyberpunk 2077 Goodies Collection for free until July 4th.
https://www.gog.com/game/cyberpunk_...dies_collection
"Get ready for a deep dive into the futuristic, neon-shining universe of Night City. Grab the free Cyberpunk 2077 Goodies Collection on GOG.COM now, before it fades away. This unique content pack compiles for the first time ever the best of previously released CD PROJEKT RED content and adds a juicy portion of fresh, never seen before goodies.
Among the new stuff featured in Cyberpunk 2077 Goodies Collection, you'll find some unique concept arts and ad posters with design styles featured in the game. The previously released content includes printable posters, digital wallpapers, gang graffiti, and steelbook art - all that will give your computer and living room a futuristic, rebel touch. Finally, detailed Cyberpunk 2077 universe goodies, like screenshots and weapon blueprints will make you wait for the game's premiere on the edge of your seat.
Grab the free Cyberpunk 2077 Goodies Collection while you can! It will be available on GOG.COM until the 4th of July 2020, 5 PM UTC. "
---
Because I'm Fragile...but I'm not "that" fragile.
Back to top