No Downloads Folder
Problem
For a reason nobody knows, the Sims 2 install doesn't always create a Downloads folder.
Solution
This is actually a very commonly asked question, and yet it has the simplest of answers: create the folder.
Click the Start Menu and My Documents, which is in the top right.
Double EA Games and double click The Sims 2 which will take you here: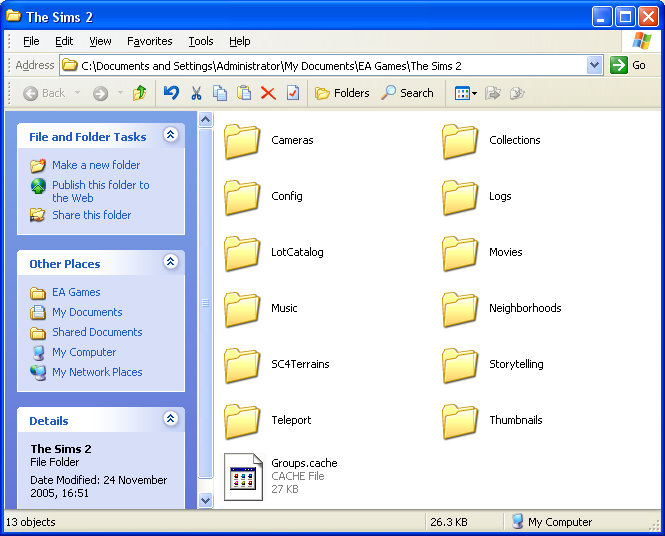 Click on File then New and Folder: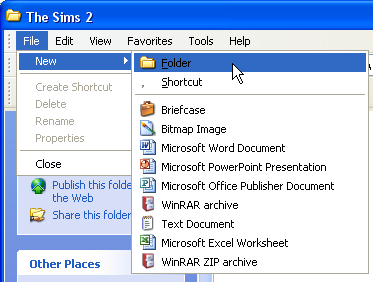 The folder should be highlighted ready to rename. Type in Downloads
If the folder isn't highlighted, click it, then click File.. Rename and type in Downloads
The final path will be: My Documents\EA Games\The Sims 2\Downloads
Note the capital D and the plural s on the end.
All done.
If you found this article useful, please remember to click

Contributor Credits
Thanks go to daysies for the original article.
Related Links