No Cookies Found?
These solutions apply if you are receiving the following message when you attempt to download files from MTS2 - they will not fix anything else:
No cookies found!
No valid MTS2 login could be found. Please note that you must be logged into MTS2 to use this server.
Reasons for this not working are:
If you are logged in, then make sure you aren't using any kind of cookie blocker, like Norton Internet Security.
* Try allowing "modthesims2.com" in your security software for cookies.
* MAKE SURE you have ticked the "Remember Me" option when logging in. If you do not, then you will not be able to download.
Solution for Internet Explorer
Open the Tools menu in Internet Explorer:

Next, Internet Options: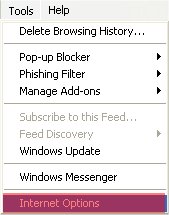 Open the Security tab
Click "Trusted Sites"
Click "Sites"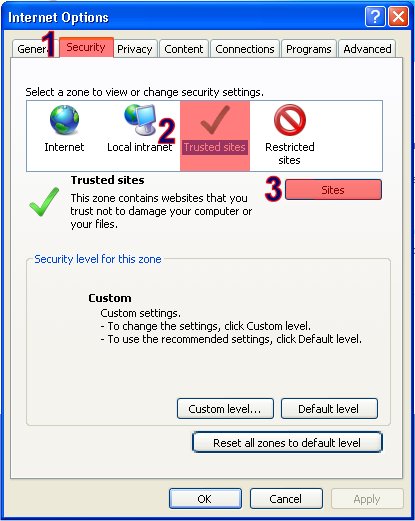 Make sure the "Require server verification" box is unchecked
Type "modthesims.info" in the box
Press "Add"
Press "Close"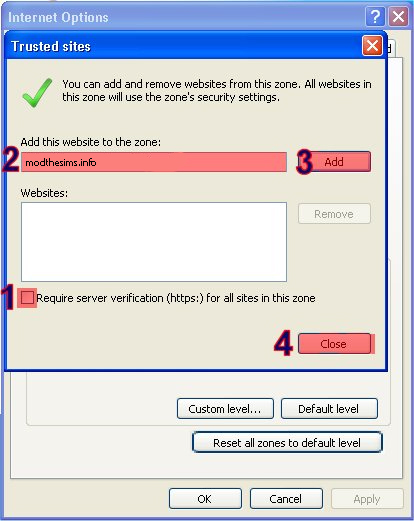 Click " Default Level"
Drag the slider all the way down to "Low"
Press OK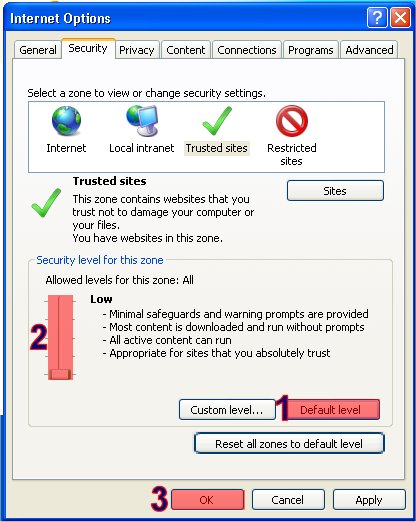 Now close Internet Explorer. Log out of MTS, and then back in, remembering to click the 'Remember Me' box. You should now be able to download. If this does not work, you may need to delete your cookies (you can do this in Internet Options), then perform the logout->close->open->login process again.
Solution for Firefox
Firefox users will find this option under
Tools -> Options -> Privacy
And the relevant settings are in the second section from the top (third in Firefox 2):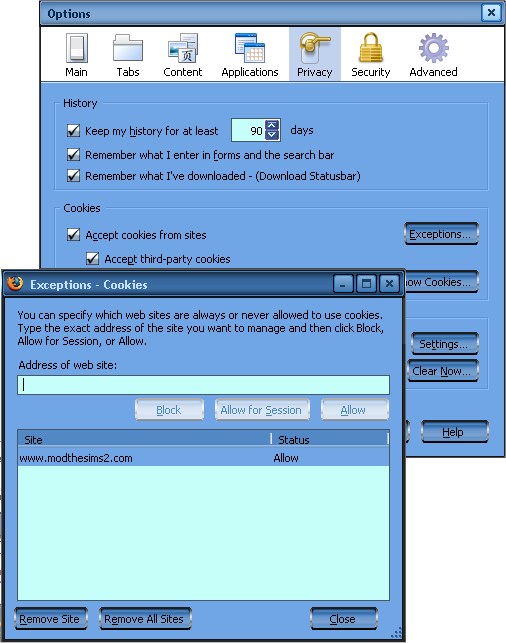 Note that the screenshot is inaccurate - you should add "modthesims.info" to the list, not "www.modthesims2.com".
Credits
Thanks to Pandora3co for information in this article.