Sims 2

>

Buy Mode

>

>

Entertainment, TVs & computers, audio, and small electronics.
BENNO Entertainment Center: Watch TV on a diagonal & Fun-Kadelic Bookshelf Stereo
59,409

Downloads
1,961

Thanks Thanks
177

Favourited
111,061

Views
Picked Upload! This is a picked upload! It showcases some of the best talent and creativity available on MTS and in the community.


Uploaded: 24th Jan 2011 at 7:47 PM
Updated: 17th Oct 2011 at 8:03 PM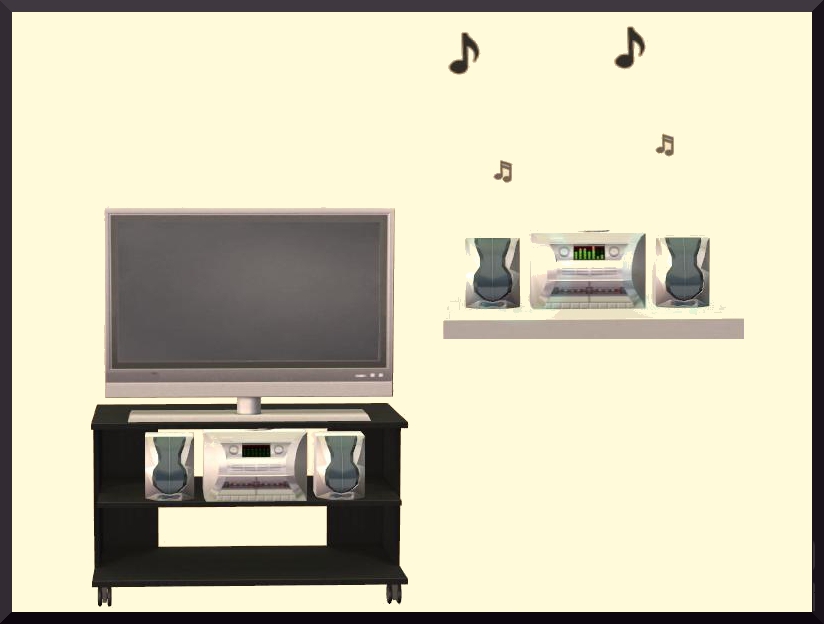 BENNO Entertainment Center
Catalog Description:
Affordable, compact entertainment center that's perfect for those on a budget or who have limited space. Maybe it's a bit of a stretch to call it an "Entertainment Center" but it does have shelves for your stereo and gaming system...all centered in one spot...for your entertainment. Besides it just sounds better than "TV Stand".
Modified Maxis mesh and textures.
Master to Diagonal BENNO Entertainment Center
Catalog Sort:
Electronics/TV and Computer - $600
Features:
Base Game Compatible or Updated for FreeTime (watch movies & tinker options)
Issues:
TV is NOT updated for Pets or Apartment Life. If you want your neighbors to complain about the noise or pets to tear up your junk...you'll need to do that yourself. Seriously, it's really not hard to do and Lord Darcy has generously provided the resources needed if you want those annoyances in your game. Link is provided in Additional Credits.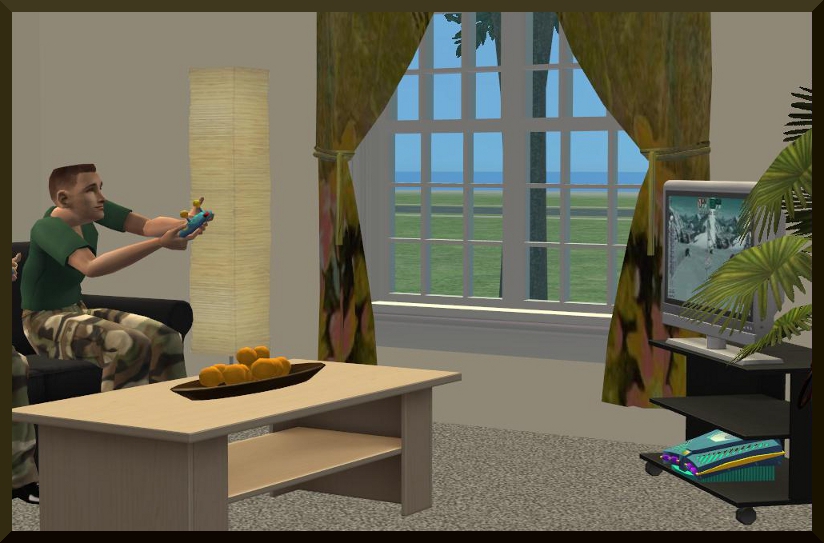 Diagonal BENNO Entertainment Center
Features are the same as above only the mesh is rotated 45 degrees so you can watch TV and play video games on a diagonal.
Issues:
The slots are placed so the bookshelf stereo fits on the top shelf and the gaming system fits on the bottom but rotating the slots threw off their placement and I wasn't able to get them adjusted the same again so the control hangs off the edge a bit on the diagonal version. Tinkering and repairing animations are off as well.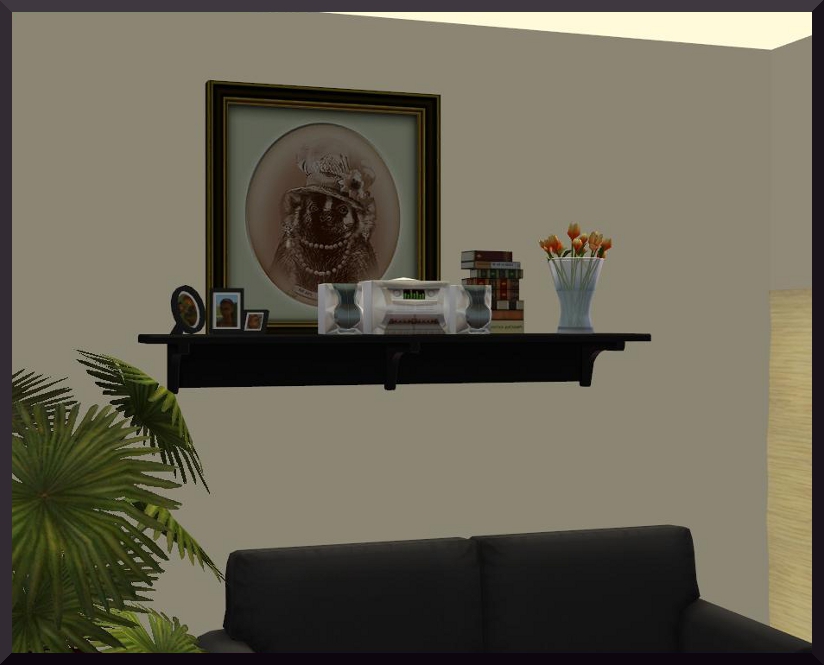 Fun-Kadelic Bookshelf Stereo System
Catalog Description:
Whether you're into the thumping sounds of gaming or the soothing riffs of light jazz, the Fun-Kadelic bookshelf stereo has you covered. Featuring a disc changer system that takes up far less space than a conventional carousel design, front A/V inputs for connecting to a game console, a digital AM/FM tuner, a cassette player, a remote control, and an equalizer (the light-y, flashy bit) the Fun-Kadelic packs a lot of punch into a small package!
Modified Maxis mesh and textures.
Slaved to the Fun-Kadelic Frequency Stereo System from Kauker Inc.
Catalog Sort:
Electronics/Audio $250
Features:
Issues:
There's no ground shadow because depending on the placement the shadows hung over the edge.
The vibration effects are slightly off center. Nothing I changed seemed to change their placement so the best I could do was use the boombox effects. Since they move anyway it's barely noticeable or I would have taken them out all together.
And lastly, the stereo needs to be placed on the ground in order to repair it and the animations will be off on that as well.
Note:
I searched for a low profile stereo to fit on the TV stand before I started but I didn't see one so I modified the Maxis stereo to fit. Of course, later I found a version that's almost the exact same thing (listed under "radio") by spgjcom that's available
HERE
. My version is slightly different and can be placed on shelves as well as table tops so I think they're different enough to offer both.
Polygon Counts:
BENNO Entertainment Center
Faces: 1160
Vertices: 1362
Diagonal BENNO Entertainment Center
Faces: 1160
Vertices: 1362
Fun-Kadelic Bookshelf Stereo System
Faces: 832
Vertices: 1130

Update


2/3/2011
- Fixed the upper slot on the Free Time tv stands to allow placement of the bookshelf stereo.

2/3/2011
- Fixed the flags on the bookshelf stereo to allow it to be placed on the ground without cheats, which is required in order to repair the stereo.
Sorry for the inconvenience to everyone who downloaded the bugged version of the Free Time tvs. The updated files have the stereo and tvs included so you only need to download one of the new files and allow them to overwrite the old. Or delete the old files and replace them with the new whichever is easier for you. I tested the updates, of course, but since I'm the one who tested the last ones...

Let me know if you notice any other problems and I'll do my best to fix them.

More Better Update


2/12/2011
- Moved the repair effects (smoke & sparks) so they align better with the back of the TV.
I deleted the old files and updated them with the new so there's no confusion about which files you should download. Thanks again for the feedback and if you notice anything else that can be better please let me know and I'll do my best to fix it.

Additional Credits:
Maxis, SimPE, GIMP and MTS. The wealth of information available on MTS and the staff and creators willing to help is amazing--thank you.
Lord Darcy's
tutorial
on updating CC for FreeTime.
Packs Needed
None, this is Sims 2 base game compatible!
Other Information
Style
:
– Contemporary
– Modern
Room
:
– Living : Living Room
– Bedroom
– Study : Study/Office
Maxis Flags
:
– AddOn : Maxis Add-Ons (like an armchair that matches a Maxis couch)