Sims 4

>

>

Mods that contain script replacements or new scripts.
TS4 Romantic Skygaze
69,424

Downloads
593

Thanks Thanks
204

Favourited
149,205

Views

Uploaded: 20th Jan 2017 at 1:18 AM
Updated: 21st Jan 2017 at 9:42 AM
Embrace Your lover passionately under the beautiful clouds or make it more romantic and stargaze together while cuddling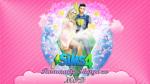 Mod Info
This is a custom script mod so it shouldn't conflict with any other mods or override any game data "Interactions,Animations"
Your sims will get a new interaction in the romantic category
The interaction will be called "Romantic Cloudgaze" In the morning & "Romantic Skygaze" At night
This mod adds new "Buffs" that changes according to what time You used the interaction at
The interaction has a custom "Get in" & "Get Out" animations that matches the interactions animations & sims will perform them first & not just suddenly lay on the ground or stand up
The interaction shuffles through 4 different animations randomly once they have lied on the ground
The animations are "Gaze" "Point" "Snuggle" "Kiss"
Sims will make sounds during the interaction & will also lip sync according the the sound they're making
Note: Lip syncing has been broken in the entire game since the toddlers patch & the lip syncing in this mod will return once EA fixes the issue
The interaction works like other romantic interactions and requires a little amount of romantic interest & has a jealousy broadcaster.
This interaction will be available once the "Embrace" Interaction is available
This mod is available in all languages
Your sims will gain romantic & friendship relationship while Skygazing
Your sims will gain social & fun needs while Skygazing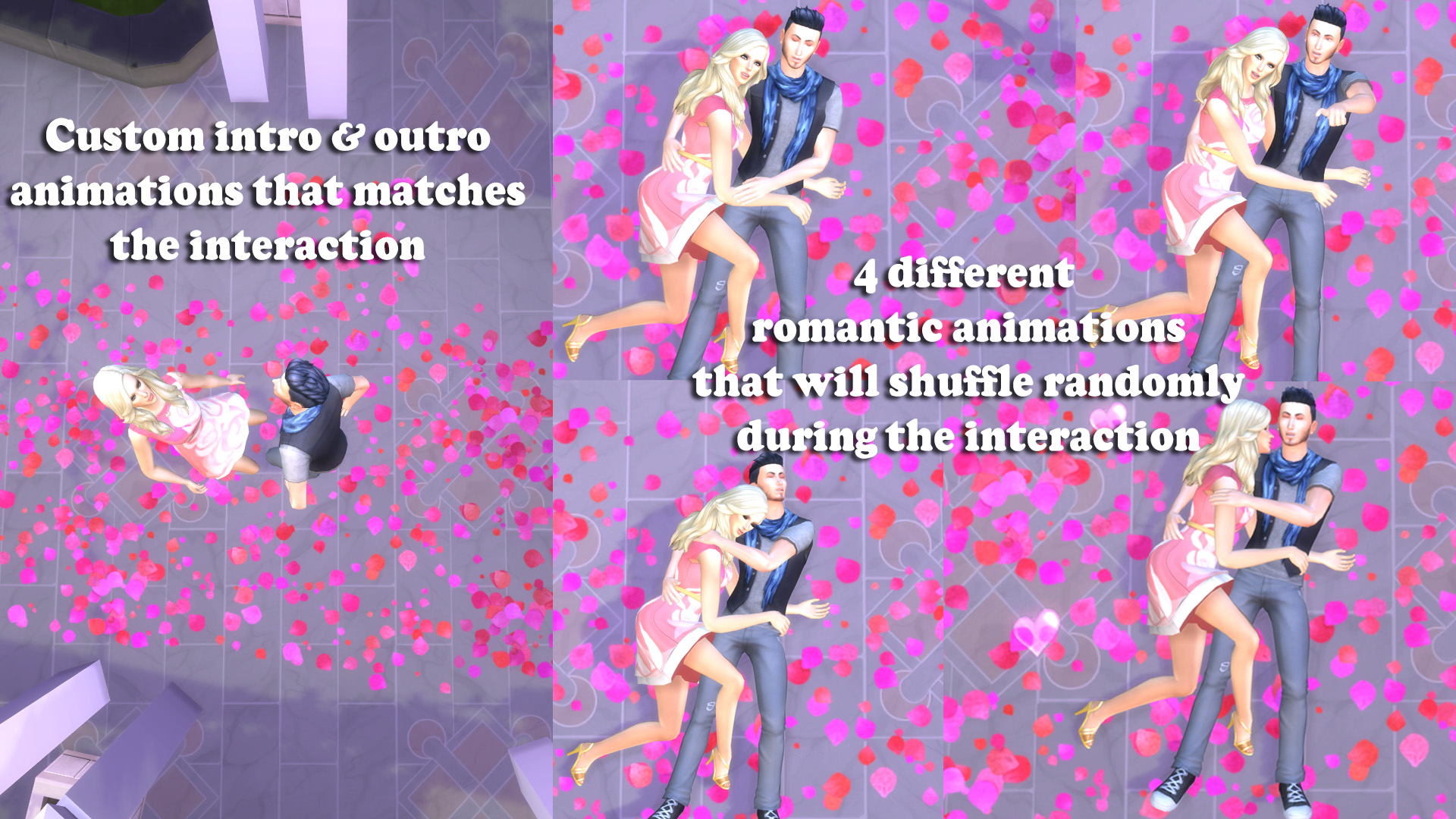 Interaction Description
This mod contains a new Interaction that offers new animations and gameplay
Interaction
Description
Buff
Emotion
Cuddle While Cloudgazing .
" This interaction will appear in the morning from 6 am till 6 pm & will have the morning buff outcome "
"Passion Under The Clouds"
Happy +3
Cuddle While Stargazing .
" This interaction will appear at night from 6 pm till 6 am & will have the night buff outcome .
"Passion Under The Stars"
Flirty +3
Note: Both interactions will be available when the "Embrace" interaction is also available & that is when the 2 sims have a little romantic interest or if a sim is in a flirty mood

Available Languages
This Mod Is Available In All Languages
English
German translation by Pancakesandwich, Thank You so much :lovestruc
Czech
Portuguese
French
Italian
Japanese
Korean
Norwegian
Polish
Chinese
Danish
Dutch
Russian
Spanish
Swedish

Installation Instructions
Install this mod just like You install other mods, extract the files "DG_Ts4-Romantic Skygaze.package" & "DG_Ts4-Romantic Skygaze.ts4script" from the
zip
archive & put them in Your mods folder
Note: Don't put the script file into many sub folders because it will not be readable by the game
Make sure to enable script mods in Your game
installing script mods method has changed "You now have to extract the zip file" as I mentioned earlier.

Compatibility
You only need Base Game to run this mod.
Created under Version 1.25.136.1020 patch "Dec 6th 2016"
Works with toddlers patch
Additional Credits:

Sims 4 Studio :lovestruc
Pancakesandwich for German translation & for supporting the mod idea from the beginning :lovestruc
Blender
Kijiko's Pose Helper
S4pe
Zerbu's Mod Constructor
scripthoge for the python injector
People who supported the idea on The Sims forums :lovestruc
People who are interested in My mods & showing support :lovestruc
The Sims 2 for the original Romantic Skygaze interaction