No/Less/More Aspiration Decay
MTS has all free content, all the time. Donate to help keep it running.
7,162

Downloads
572

Thanks Thanks
92

Favourited
36,988

Views

Uploaded: 17th Jul 2010 at 7:31 PM
Disclaimer:

Well first of all I'd like to say that, you never know as a Sims 2 Game Mod creator if something has been done before or not, Sims 2 is a very old game, and maybe someone has made your creation before somewhere at some point in time. I could not find this mod anywhere on modthesims though, and I of course searched other sites for it, and you can however rest assured, that I did not steal this, I made this mod on my own. Also I am aware you can do something similar with the cheat of lock aspiration. But you can not make the aspiration meter go up with that cheat, and you can also not slow the decay down, or speed it up.
This mod should be 100% Base Game compatible. It is also EP ready. If you run into any problems, let me know.
No Aspiration Decay
- Will make it to where your sims will not decrease aspiration score. They can only increase. So as time goes by, sims won't go from platinum, to gold, to green, to red if you don't meet their aspiration wants.
Less Aspiration Decay
- Lowers the aspiration decay level 50% use this if you want the sim's aspirations to decay some, but not as much as Maxis levels.
More Aspiration Decay
- Increases the aspiration decay level by 50%. This is useful for people who like to play The Sims 2 as a challenge, and want to make life harder for their sims.
Keep Sims Happeh!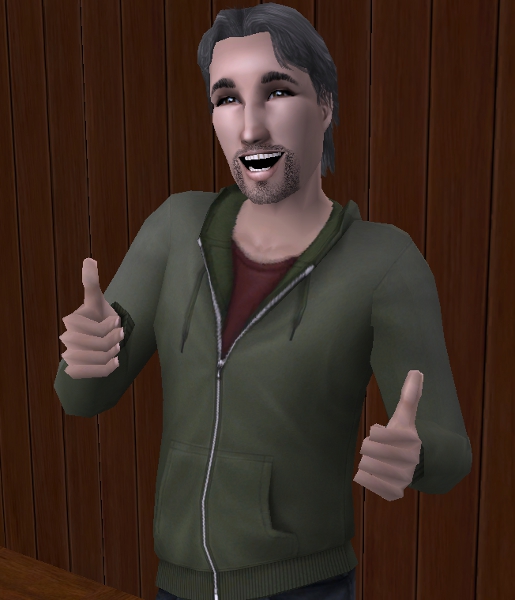 I hope you enjoy!
Packs Needed
None, this is Sims 2 base game compatible!
Other Information
Type
:
– Global Mods : Mods that change the way the game works without requiring any user intervention.
Creations by joninmobile (TheNinthWave)
I'm officially, permanently retired from creating at MTS, however I do create for my own website TheNinthWaveSims.com. I no longer take requests. If you send me a request in pm, I will kindly decline. However, if you would like to make a request from another creator you may do so. Here are the links to The Sims 2 Creators who take requests and The Sims 3 Creators who take requests. Don't post in those threads, simply PM the creators who posted there. Don't steal my creations, other than that, do whatever you want.
I hope you enjoy all the downloads I've brought to you over the years. It's been fun. Being a part of The Sims community has had it's ups and downs for me, but I keep on truckin' nonetheless. Lots and lots of drama, lots of pain and sorrow, but lots of laughs, and good times too. Made so many new friends over the years, and it all started by uploading to MTS way back in 2006. Have fun with my creations, that's what they're here for!
~ Jon