Sims 3

>

Sims

>

>

Get your celebs here/Lots of Angelina sims/And not a lot else
Taylor Swift
15,456

Downloads
271

Thanks Thanks
65

Favourited
59,355

Views
Personal Picked Upload!
This is a personal favourite of the creator!

Uploaded: 16th Apr 2012 at 5:08 AM
Updated: 19th Feb 2013 at 9:50 PM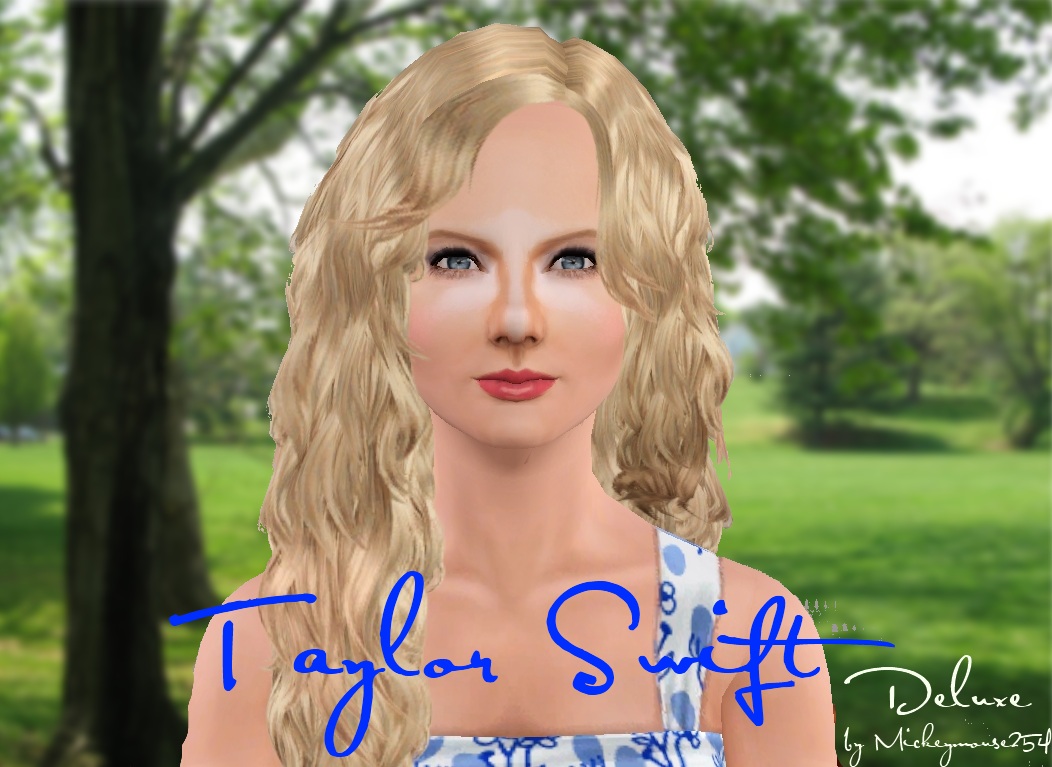 Taylor Alison Swift, born December 13, 1989. Winner of 6 Grammys, 2 world records, 3 multi platinum albums, and numerous #1 singles. Taylor is know for channeling her feelings of heartbreak, love, anger, disappointment and happiness into beautifully crafted and catchy country-pop tunes, that are extremely personal, while at the same time very relatable.
Taylor is a redo of my previous Taylor sim, with a COMPLETELY new face, which I am extremely proud of.
As part of the "Deluxe" Taylor comes with many dresses worn by Ms. Swift, they come in three packages:
The Mean Package
The Mean Package includes 3 dresses seen in the music video
"Big Ol' City is the sparkly silver dress, "You Can't hit me" is the lacey tan Banjo dress, and "Workin' on the Railroad is the black and cream dress, also seen on the single cover!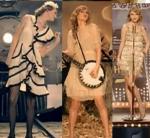 The Love Story Package
The Love Story package features two elegant Gowns from the love story music video and The Fearless tour
The Tower gown is the yellow and white gown seen throughout the music video, and the garden gown is what she wears while she sings it on the Fearless tour, but it also appears in the video, but in a yellowish, tan color, which is easily recolorable if you'd like

The Speak Now World Tour Package
The Speak Now tour package includes 4 of my favorite dresses that she performed in during the Speak Now World Tour!
The Sparks fly dress is the golden sparkly dress, the Haunted dress is the ripped up, dark red dress, the Enchanted dress is the sparkly tan dress and the Acoustic dress is the purple dress.
So you can pick and choose what dresses you want to dress my Taylor sim up in, but while all of these meshes are by me, the Sim itself includes CC, note that she is packaged with default skin and hair, but these are required if you want her to look this way in your game!
Eyebrows by redriverz (02) -
http://scarmysims.blogspot.com/2011...ebrows-2-3.html
Eyeshadow by Ladyfrontbum -
http://www.modthesims.info/download.php?t=410792
Skintone by Ladyfrontbum (Nice) -
http://www.modthesims.info/download.php?t=396697
Eyeliner -
http://dd709394.pixnet.net/blog/post/36061355
Blush by Ladyfrontbum -
http://www.modthesims.info/d/410259
Lipcolor by Newsea -
http://www.newseasims.com/inside-page.php?cid=3&id=192
Eye Contacts by Shady -
http://www.modthesims.info/download.php?t=465216
Hair by Anubis -
http://www.modthesims.info/download.php?t=378572
Sleep Hair by Peggy -
http://peggyzone.com/Sims3Detail.ht...00744&sortId=00
Swim hair by Raon -
http://www.***/item/detail...1=1&page=4&key=
Cowboy boots by simsk -
http://thesimsk.com/cowboyboots/
Sliders
Sliders by aWT -
http://www.mediafire.com/?uqpa0hshje8e0be
Chin width Slider by Gnatgosplat -
http://www.modthesims.info/download.php?t=463699
Other sliders by Bella3lek4 -
http://www.ladyfrontbum.com/?catego...e=ahmad-sliders
Custom Content by Me:
- Garden Gown Bottom
- Garden Gown Top
- Tower Gown Bottom
- Tower Gown Top
- Big Ol' City
- Workin' on the Railroad
- You Can't Hit Me
- Acoustic Purple
- Enchanted
- Haunted
- Sparks Fly
UPDATE 2

- Some outfits weren't working properly, but I fixed them and reuploaded them

Additional Credits:
I would like to thank Taylor Swift herself, for being such an inspiration for me! Also to those who helped me in CFF, and the mods. Also to those who were critical on my earlier Taylor sim, Im so glad I redid her and Im so pleased with the final product! Thank you!
Packs Needed
None, this is Sims 3 base game compatible!
Tags
#Taylor Alison Swift, #country pop, #speak now, #fearless, #sparks fly. ours, #mean, #mine, #teardrops on my guitar, #tim mcgraw, #our song, #love story, #you belong with me, #cute, #nice, #tour, #world, #pretty, #beautiful, #fairytale
Mickey's Policy
THE ENCHANTED DOMINION
Hey guys I wanted to take this space to say that I will be retiring from the MTS community! I have many things coming up. The good news is I have decided to make my own website, just to put all of the Disney princess and their princes in one place. Please note that many of these are not completely finished and polished, and may have some glitches. I also highly recommend that you play them on high graphic settings. I just thought I should share them with you guys anyways! I am very proud of them and excited for you guys to finally be able to have the complete Disney Fairytale Collection!
Its been an honor to create for you guys!
Feel free to visit the ENCHANTED DOMINION!
http://www.enchanteddominion.webs.com