Sims

>

>

Get your celebs here/Lots of Angelina sims/And not a lot else
Joel aka Vargskelethor (Vinesauce Streamer)
MTS has all free content, all the time. Find out how YOU can help to keep it running.
Tell me how...
I originally made this as a personal creation but I have uploaded this as a tribute to the Vinesauce team and the Vinesauce community. I hope you will enjoy this sim!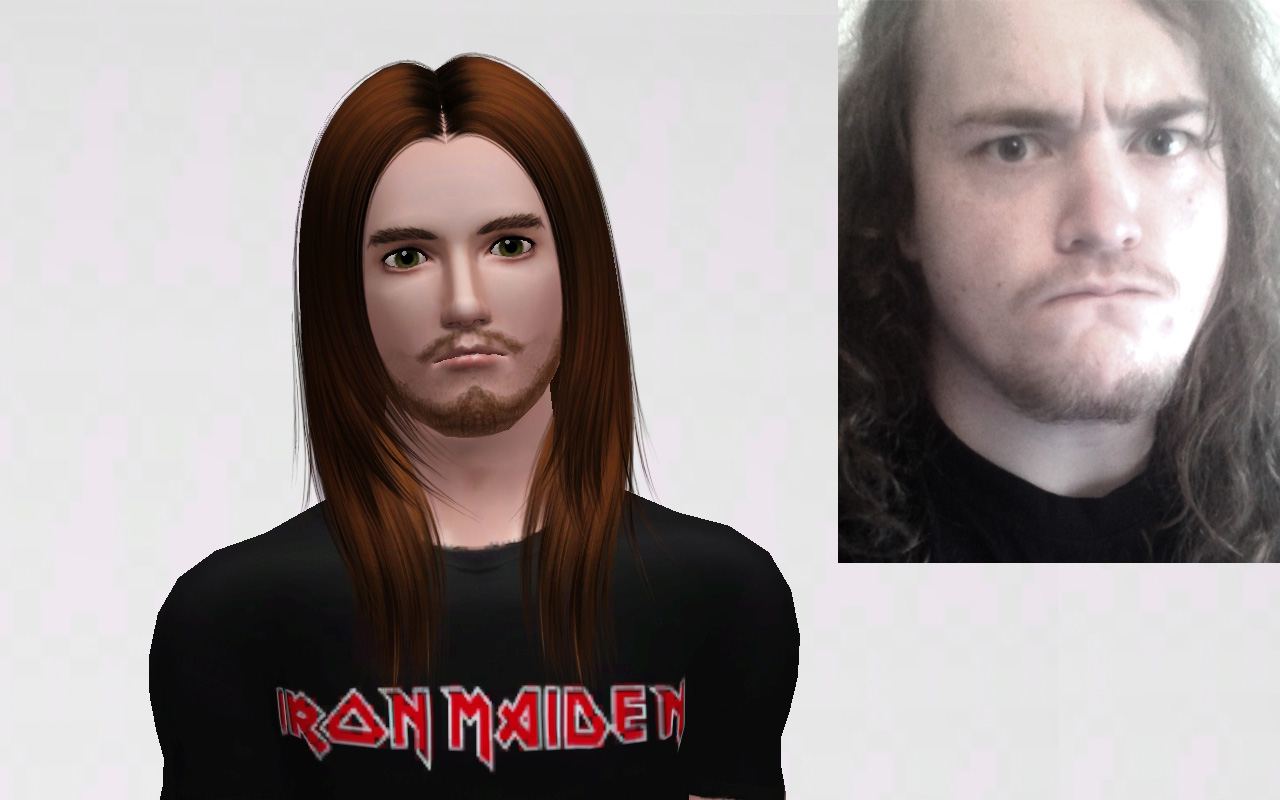 "I can't tell if it's a Slayer solo, or my computer screaming in agony as I'm downloading this." - Joel
Joel (also known as Vargskelethor ) is a streamer from the Vinesauce team. Hailing from Sweden, he is known for his incredibly bizarre life experiences, his love of the animes Fist of the North Star and Jojo's Bizarre Adventure, and his Windows Destruction and DOS madness streams. He is also the lead for the metal band Scythelord.
Traits:
Absent Minded, Rebellious, Night Owl, Supernatural Fan, Virtuoso
Required EPs / SPs:
You will need Late Night, Generations and Supernatural.
Seasons is required to use the outerwear.
Required Custom Content:
This sim was created and saved using the following content. This content used is not included with the download, but required for the sim to look like he does in the images
Clothing:
- "Rustyrazor's Metalhead T-shirt Collection" by Rustyrazor -
https://www.thesimsresource.com/mem...tion/id/903200/
- "Men's recolourable trenchcoat outfit - Adult and Young Adult" by Esmeralda -
http://www.modthesims.info/download.php?t=376853
Head:
- "AMhair02" by Nightcrawler -
https://www.thesimsresource.com/dow...r02/id/1225133/
- "Thick Chin Strap" by Serpentrogue -
https://www.thesimsresource.com/art...rap/id/1112689/
- "Bushy Eyebrows for both genders" by Flinn
https://www.thesimsresource.com/art...ers/id/1043066/
This download has aikea_guinea's "Default Replacement Skintones for TS3" included: this skintone appears in the screenshots. However, the download should work without this replacement.
https://club-crimsyn.dreamwidth.org/2644.html
[NSFW = The 'Anatomical' version was used.]
(Update: Wow, I can't believe I missed that, the rar file containing the sim was missing for some reason. Sorry for any inconvenience. This sim is now fully available for download)
Additional Credits:
The Vinesauce Team for producing such great content.
Joel for creating crazy Sims streams that got me into the Sims 3.
MTS mod team for advising me on how to improve this sim.
Tags: #Vinesauce, #twitch, #streamer, #Vargskelethor, #youtube, #metal, #sweden