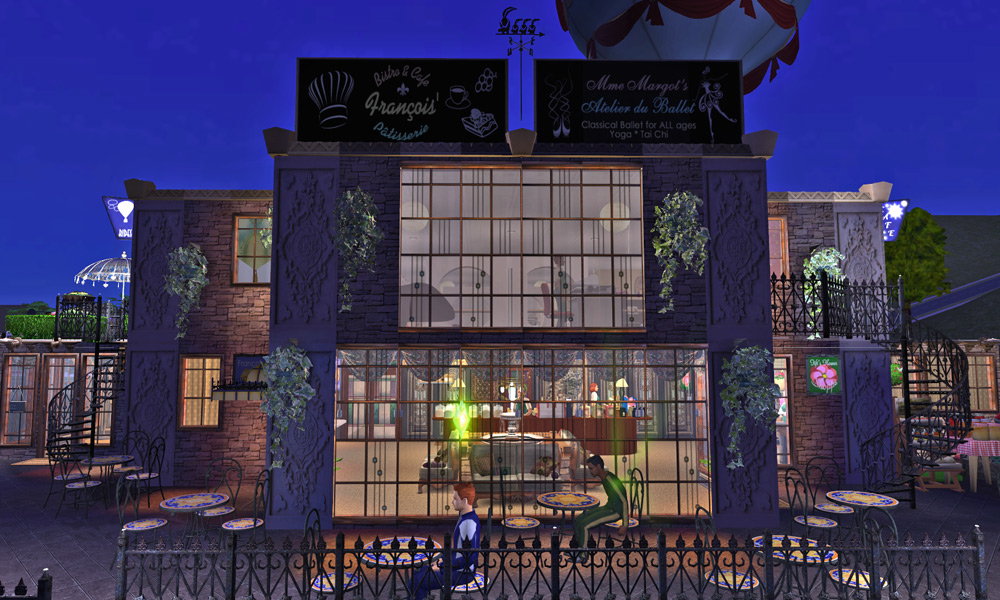 It turns out, Frankie inherited his G'père's pastry skills - and, with his Mom's help, they opened
François' Bistro & Cafe
. It is located on the main floor of the old warehouse G'mere Margot purchased, and features a coffee bar and bakery for quick service, bistro style dining with seating inside and out, and a karaoke bar featuring some of the finest grape juice imported exclusively from France. Thursday "Late-Nights" are always a riot when the local theatre company takes over the mic after their rehearsals.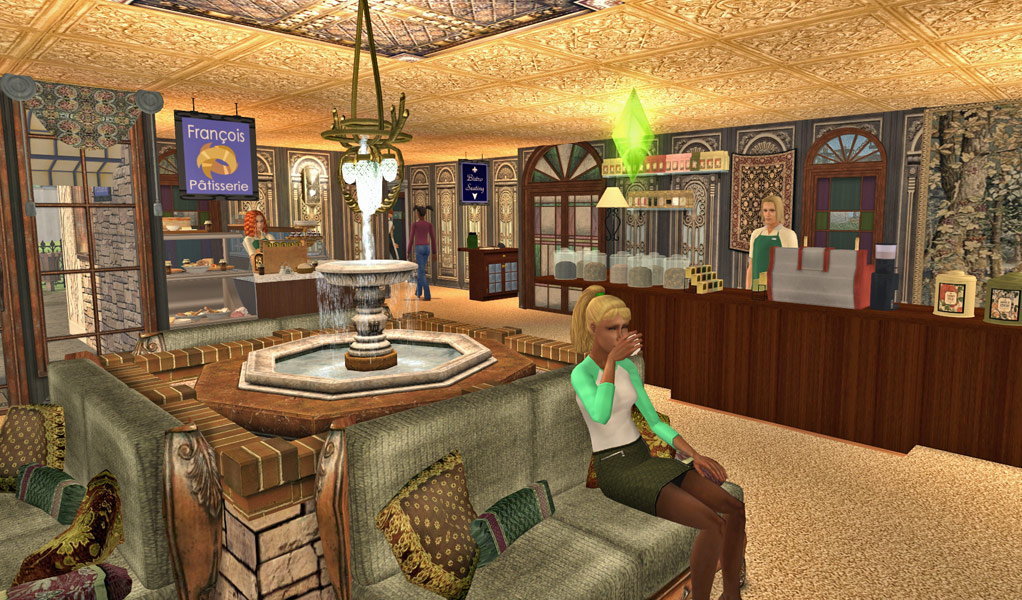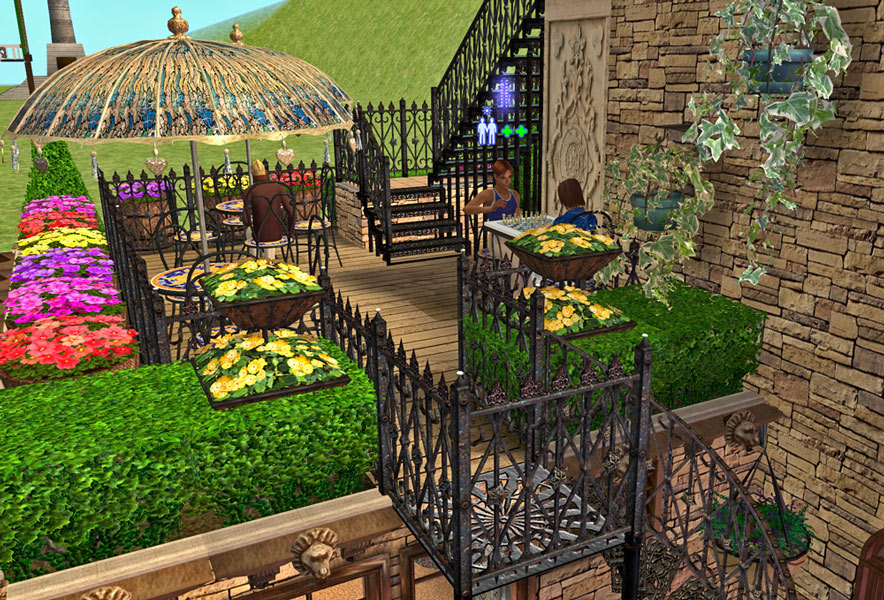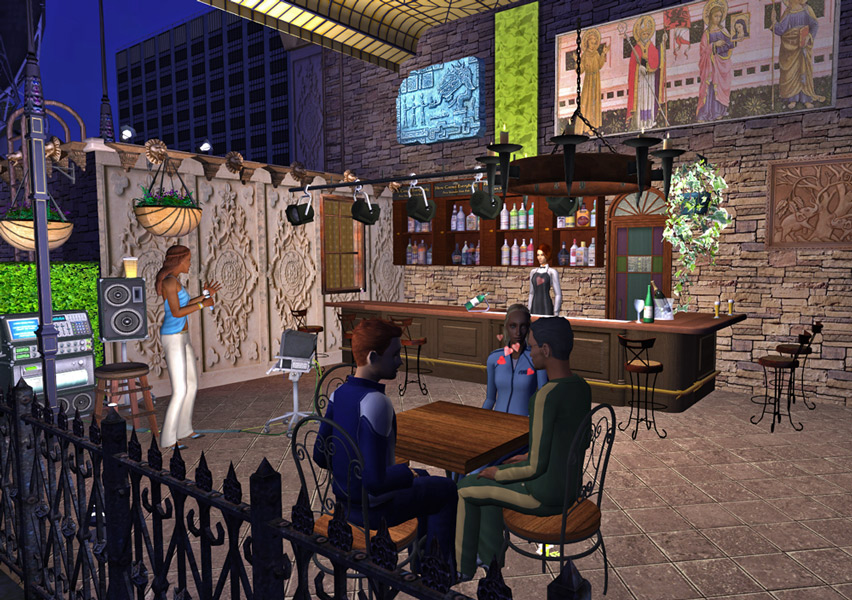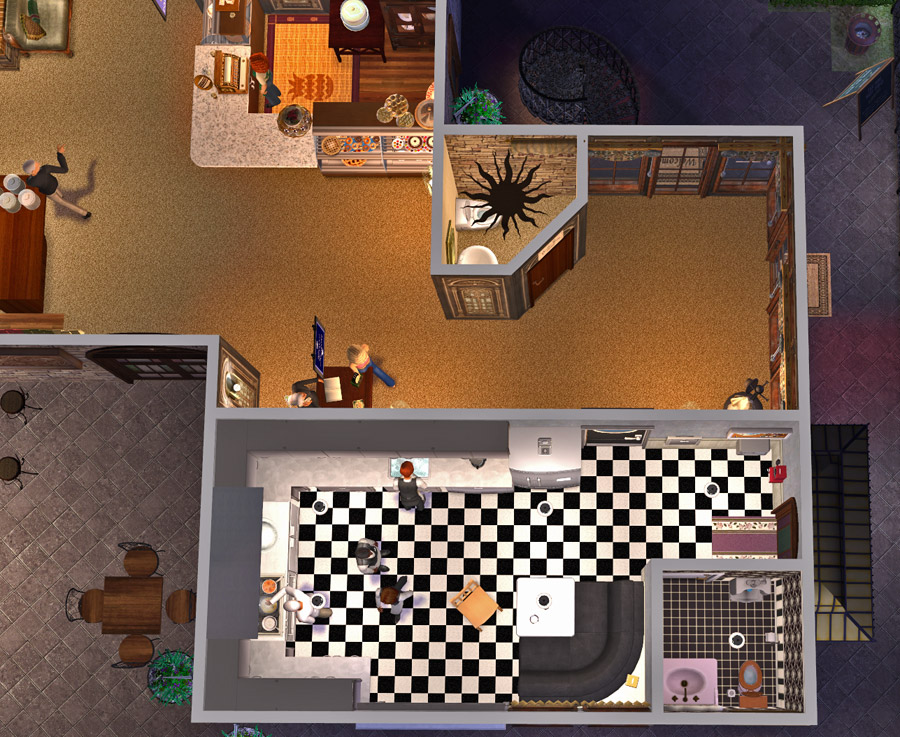 The above is an overview of the kitchen - note the "break" table and employee bathroom.
Frannie, a natural with plants, opened a sweet little flower shop in one of the corners - named after her faithful companion, Fifi (a French Poodle, of course)! Stop by anytime to purchase a pretty bouquet, pick up some fresh produce, or just chat - about plants.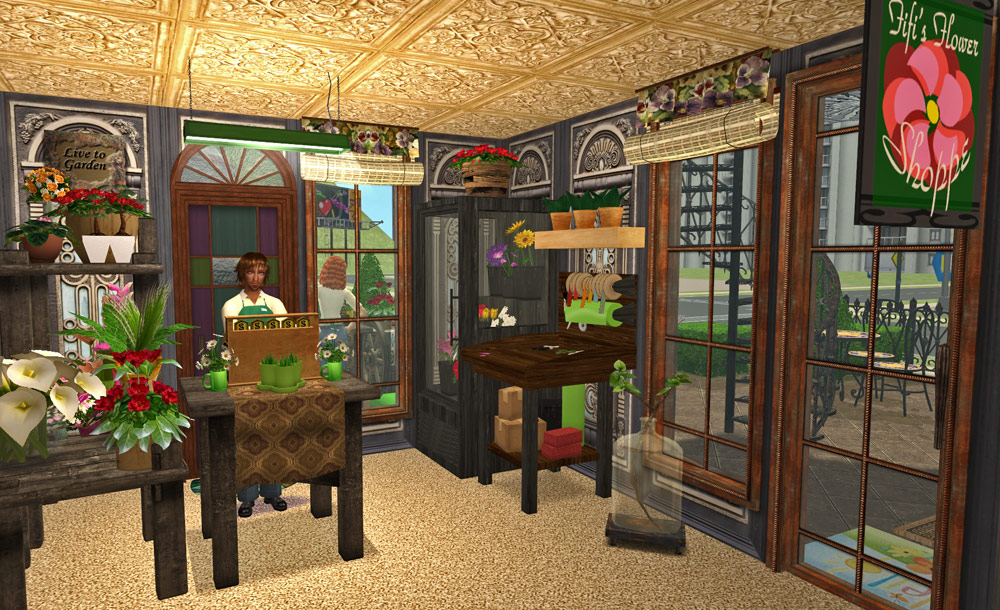 Fifi, who is always with Frannie, has a sleeping pallet and doggy-dish by the outside register.
Mme Margot purchased this old warehouse because of it's beautiful hardwood floors upstairs - perfect for her studio. She restored them herself, had Frankie install the mirrors, and opened her Studio d'Ballet a month later. She teaches ballet to all ages, and also teaches adults yoga and tai chi. (Odd combo, I know; but a girl's gotta do what she can do!)
Other points of interest on the property include:
The chess table on the upstairs Bistro patio, free balloon rides up on the roof, a small rack of leotards, tutus, and yoga suits available for purchase in the studio, the exquisitely manicured gardens - maintained by Frannie, of course. And, the book nook - a great place to read, think, and confer with others while sipping a hot cuppa.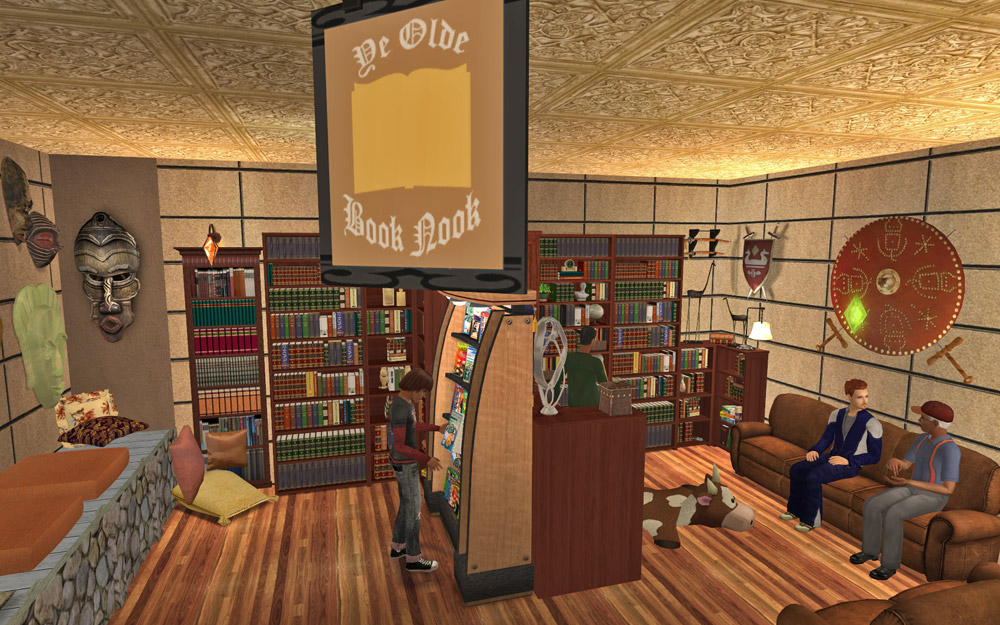 Floorplan/overhead shots: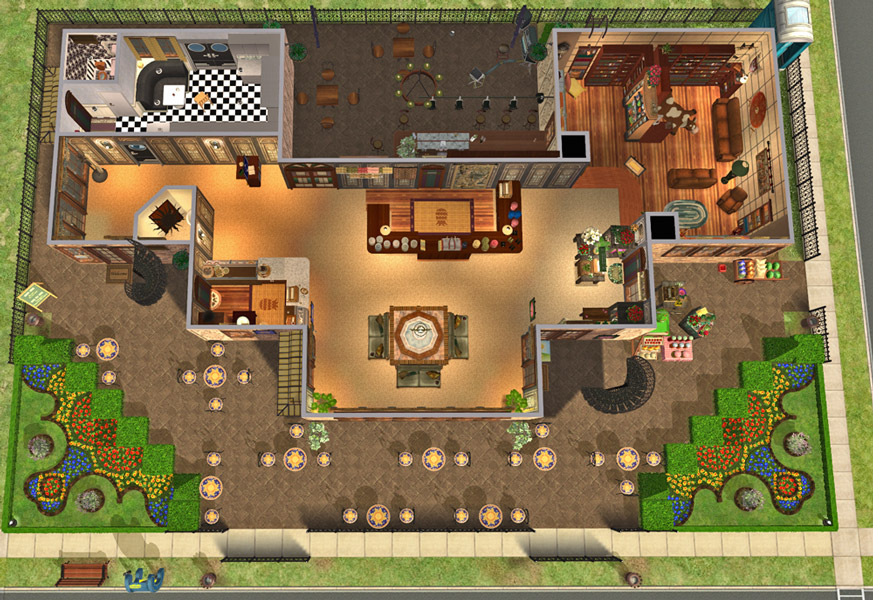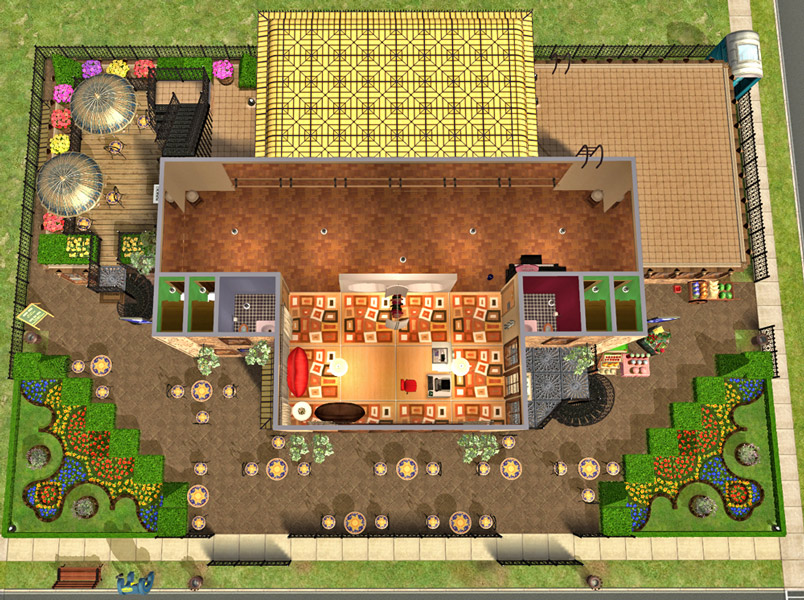 BTW: About the outhouse... Mme Margot was so excited to open her studio that she didn't want to wait for 'commercial' bathrooms to be installed. Her studio area already had 2 bathrooms - one male, and one female. And the downstairs has the employee bathroom - with a urinal and a toilet, and a small "powder room" by the hostess' podium. So, the quickest solution was a port-a-potty outside. Not the greatest, but it works; and so far none of the customers have complained.