Sims 2

>

Buy Mode

>

>

Plants, sculptures, wall hangings & paintings, mirrors, curtains, and miscellaneous.
Airline Painting Fix (Default Repalcement)
2,051

Downloads
418

Thanks Thanks
28

Favourited
16,481

Views

Uploaded: 2nd Oct 2009 at 2:25 PM
Updated: 2nd May 2018 at 5:36 PM by HugeLunatic
I've made a fix for the airline painting from the base game. This is a default replacement of the painting, and will replace the painting in your game like so: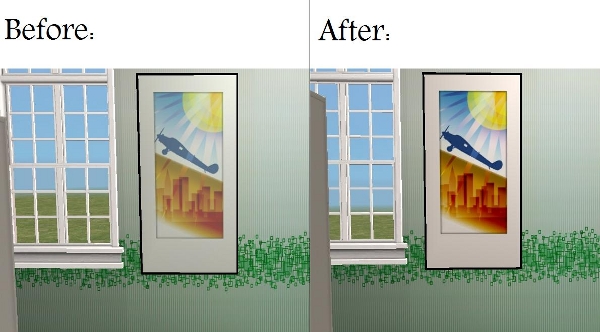 Additonally, any recolors you have in your downloads folder in combonation with this download will show up like this instead: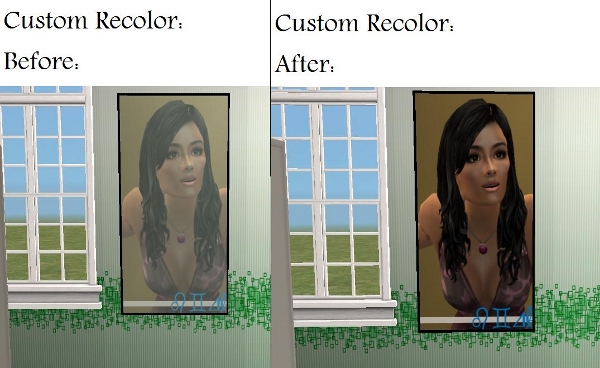 The way I accomplished this to work for recolors, was to clone the painting in simPE, and then untick all of the clone boxes, then I edited the TXMT of the glass to make the untextured invisible, and deleted everything except for the edited glass TXMT.
I hope you enjoy this fix!

Additional Credits:
lavaster at mts for the paintings seen in the pics.
Creations by joninmobile (TheNinthWave)
I'm officially, permanently retired from creating at MTS, however I do create for my own website TheNinthWaveSims.com. I no longer take requests. If you send me a request in pm, I will kindly decline. However, if you would like to make a request from another creator you may do so. Here are the links to The Sims 2 Creators who take requests and The Sims 3 Creators who take requests. Don't post in those threads, simply PM the creators who posted there. Don't steal my creations, other than that, do whatever you want.
I hope you enjoy all the downloads I've brought to you over the years. It's been fun. Being a part of The Sims community has had it's ups and downs for me, but I keep on truckin' nonetheless. Lots and lots of drama, lots of pain and sorrow, but lots of laughs, and good times too. Made so many new friends over the years, and it all started by uploading to MTS way back in 2006. Have fun with my creations, that's what they're here for!
~ Jon