>

Mods that replace game resources other than the script core.
Vampire: Workout Drains Thirst
MTS has all free content, all the time. Find out how YOU can help to keep it running.
Tell me how...
This mod is for those that want to make their Vampires a little more Plasma/Blood physicaly oriented. I mean plasma/blood sweating when workingout.
Thirst will decay same rate as Hygiene. To imitade that Vampires are sweating with plasma/blood. It will also make use of Thirst for something, not just for Vampires to feel good.
Thirst will decay when workingout on:
-Workingout Machine
-Treadmill
-Punching Bag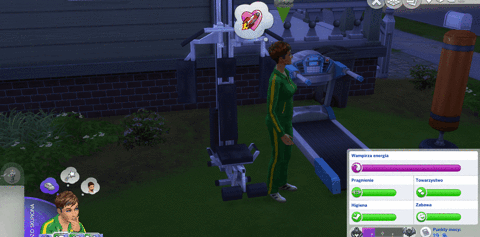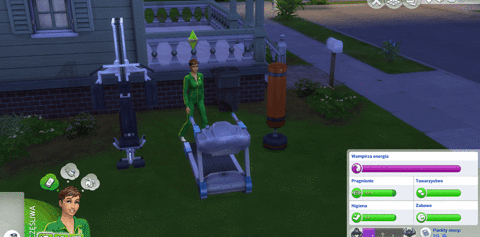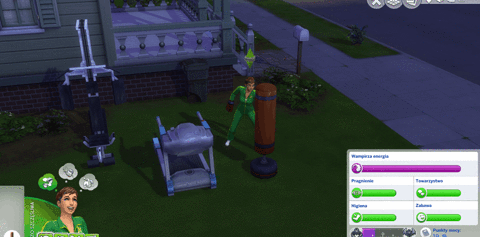 It will conflict with mod changing any of these files:
S4_E882D22F_00000000_0000000000017FE7_WorkoutMachine_Workout_PushTheLimits
S4_E882D22F_00000000_0000000000017FE8_WorkoutMachine_Workout_EpicWorkout_PushTheLimits
S4_E882D22F_00000000_0000000000017FE9_WorkoutMachine_Workout_HeavyLifting_PushTheLimits
S4_E882D22F_00000000_0000000000017FEA_WorkoutMachine_Workout_HighSkill_PushTheLimits
S4_E882D22F_00000000_0000000000017FEB_WorkoutMachine_Workout_MediumSkill_PushTheLimits
S4_E882D22F_00000000_00000000000066CA_WorkoutMachine_Workout_EpicWorkout
S4_E882D22F_00000000_00000000000066CB_WorkoutMachine_Workout_HeavyLifting
S4_E882D22F_00000000_0000000000003921_WorkoutMachine_Workout
S4_E882D22F_00000000_0000000000003922_WorkoutMachine_Workout_HighSkill
S4_E882D22F_00000000_0000000000003923_WorkoutMachine_Workout_MediumSkill
S4_E882D22F_00000000_0000000000017FAD_treadmill_Workout_PushTheLimits
S4_E882D22F_00000000_0000000000017FAE_treadmill_Workout_Angry_PushTheLimits
S4_E882D22F_00000000_0000000000017FAF_treadmill_Workout_Endurance_PushTheLimits
S4_E882D22F_00000000_0000000000017FB1_treadmill_Workout_HillChallenge_PushTheLimits
S4_E882D22F_00000000_0000000000017FB2_treadmill_Workout_NoSweat_PushTheLimits
S4_E882D22F_00000000_00000000000066D5_treadmill_Workout_Endurance
S4_E882D22F_00000000_00000000000066D6_treadmill_Workout_NoSweat
S4_E882D22F_00000000_00000000000066D7_treadmill_Workout_HillChallenge
S4_E882D22F_00000000_0000000000002740_treadmill_Workout_Angry
S4_E882D22F_00000000_0000000000003894_treadmill_Workout
S4_E882D22F_00000000_0000000000006DC4_punchingBag_Box_energized
S4_E882D22F_00000000_0000000000017FE2_punchingBag_Box_unskilled_PushTheLimits
S4_E882D22F_00000000_0000000000017FE3_punchingBag_Box_PushTheLimits
S4_E882D22F_00000000_0000000000017FE4_punchingBag_Box_energized_PushTheLimits
S4_E882D22F_00000000_0000000000017FE5_punchingBag_CommandoTraining_PushTheLimits
S4_E882D22F_00000000_0000000000017FE6_punchingBag_Train_PushTheLimits
S4_E882D22F_00000000_00000000000067DB_punchingBag_CommandoTraining
S4_E882D22F_00000000_000000000000361A_punchingBag_Train
S4_E882D22F_00000000_0000000000002745_punchingBag_Box_unskilled
S4_E882D22F_00000000_0000000000003610_punchingBag_Box
Type: Motive gain