Sims 2

>

>

Bon Voyage type lots/Such as hotels and camp grounds/Home away from home
Skyline Premium Suites Hotel - NO CC
1,519

Downloads
92

Thanks Thanks
20

Favourited
5,467

Views


Uploaded: 20th Jul 2020 at 10:17 PM
Updated: 21st Jul 2020 at 12:34 AM
"Good afternoon, thank you for your patience, and welcome to Skyline Premium Suites, may I have your name please? Excellent, I see your reservation is in our system, it looks like your $2,071 per night fee has already been prepaid... You'll be with us for three nights, is that correct? Excellent. What brings you to the city, if I may ask? Business or Pleasure? Business? Thank you, I hope the conference goes well for you! If you'll please follow me, I'll give you a brief tour of the amenities of our hotel before I show you to your suite."
"I'm sure you've already noticed the artwork throughout the lobby areas. If you find any of it particularly pleasing, just let the concierge know and they can work with you to arrange purchase and shipment of the piece to anywhere within SimNation, or most locations internationally. I believe you also have already browsed the boutique as well, so you should be aware of the various designer labels we have available. We also have an on-site tailor, should you require any mending or alterations to be made during your stay with us."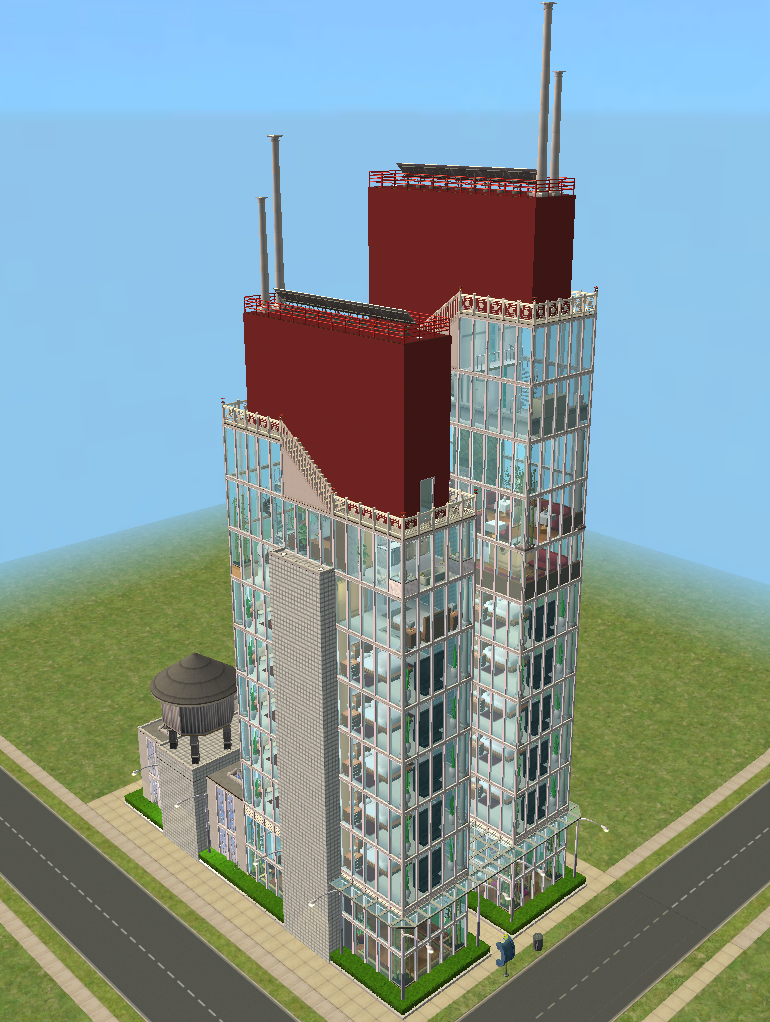 "I imagine you've also noticed the pool and terrazzo behind the main tower. That is exclusively open to our guests, so you needn't worry about it being overly crowded with tourists passing through. Even if you don't take any time to swim while you're here, I would still recommend it as a pleasant area to relax if you choose not to spend all your time at work or in your suite- the mosaic tiling and fountains are quite relaxing, if I do say so myself."
"And of course, we do have our Signature Skyline Restaurant, located at the top of the south tower, with breathtaking views of the cityscape and the harbor. You are also more than welcome to place an order through the concierge, and we will have our staff deliver a meal to your suite, if you would prefer not to dine in public. I would encourage you to at least enjoy one meal there during your stay though, the views really are incredible."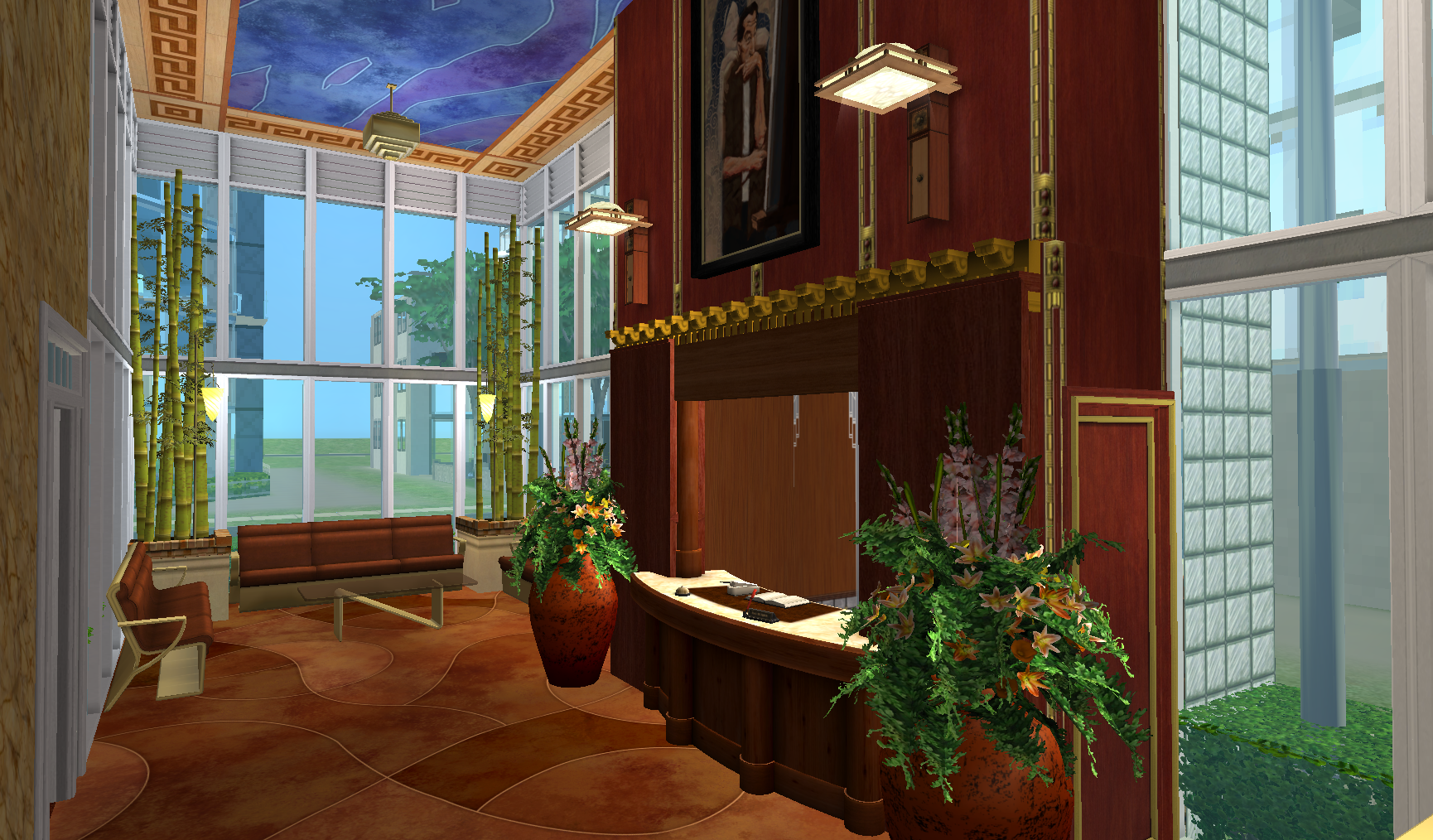 "And now if you'll follow me, I'll escort you to your suite. Your luggage has already been brought up and put away for your convenience, so no need to worry about that."
"Here we are... As you can see, our standard suite still provides you with spectacular skyline views from both main rooms. Your living room has a small seating area and kitchenette, and we do provide espresso and a complimentary fruit basket each day, if you find that you're not going to have the time to enjoy a full breakfast before leaving for the day. The bathrooms each include a walk-in shower and dual sinks, all done in white marble with gold finishings, and of course your linens will be changed after each use. Now if you'll follow me, I'll show you your bedroom... As I said, spectacular city views from here as well, and you have our hotel's signature 100 inch television available to you as well. We do offer turndown service if that would be to your liking, again, just call the concierge and they will be happy to arrange it for you."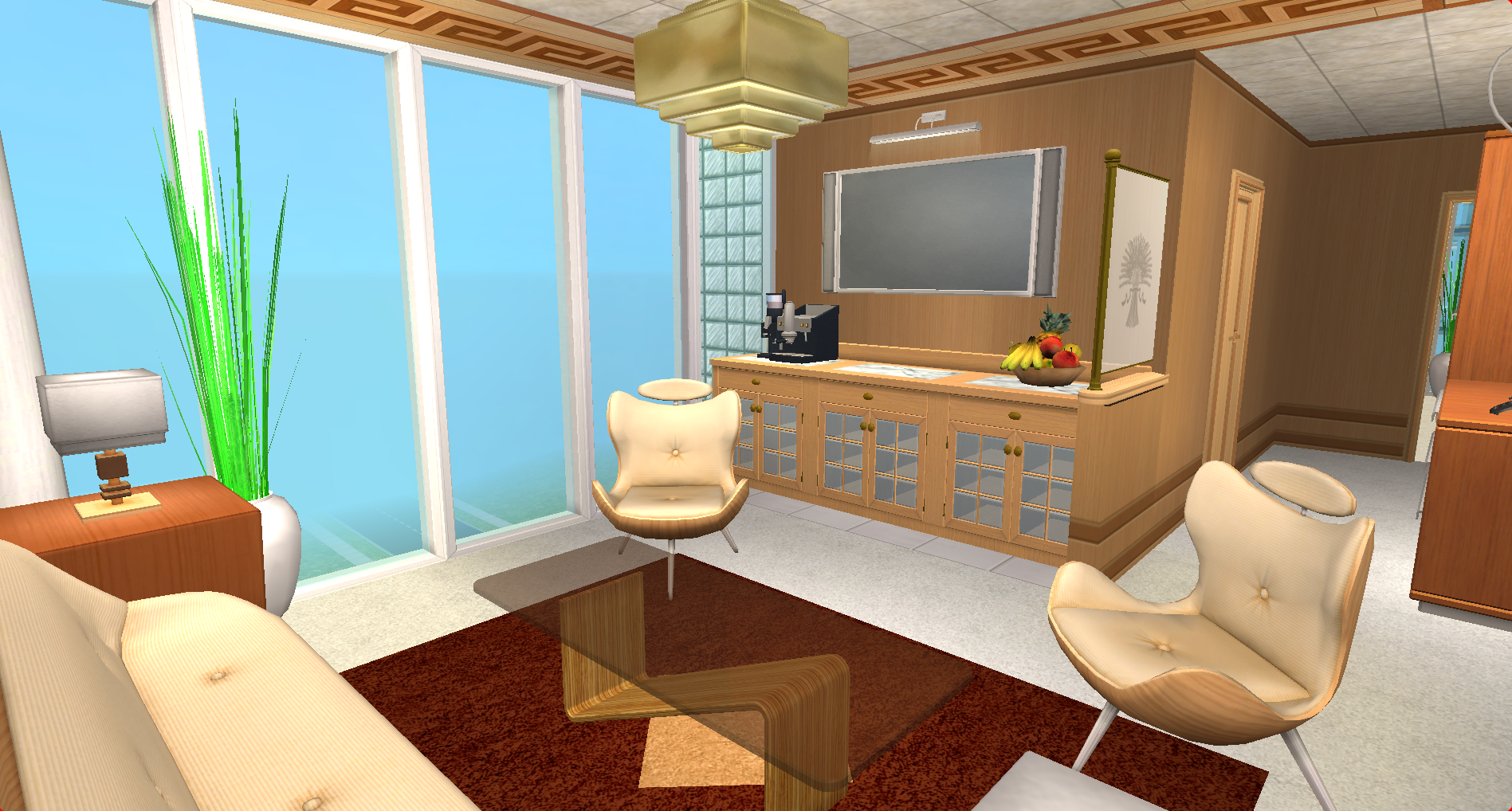 "I would also like to point out some of the additional amenities available to our Premium clients who reserve the Penthouse Suite, if you do find yourself traveling through our city again in the future. That suite starts at $4,003 a night, and you'll have access to all the same facilities and services as guests in our standard suites, of course, as well as several amenities reserved especially for our Premium clients. The Penthouse Suite provides increased space for you and your party, of course, with two separate bedroom suites, each with their own private bathroom. The bathroom attached to the main suite in particular is quite spectacular, it has the same spectacular city views as the rest of the suite (through tinted glass for your privacy, of course), so you can enjoy that as you relax in your own personal spa."
"The Penthouse Suite also has its own private dining area, should you choose to take advantage of it rather than join the other guests in the restaurant, and it is of course the only suite in the hotel to have access to its own private wraparound balcony, should you desire to take in the sights in the open air. The art on display throughout your suite can be changed prior to your arrival if you so desire, just make sure to specify what you're looking for at the time of your reservation."
"I believe that should be enough to familiarize you with the amenities at your disposal during your stay, so if there's no other service I can render to you at this time, I will leave you to enjoy your stay. Please don't hesitate to contact us at the concierge desk at any point during your stay if there's anything we can do to make your experience here more pleasant, and thank you for choosing to stay with us at Skyline Premium Suites."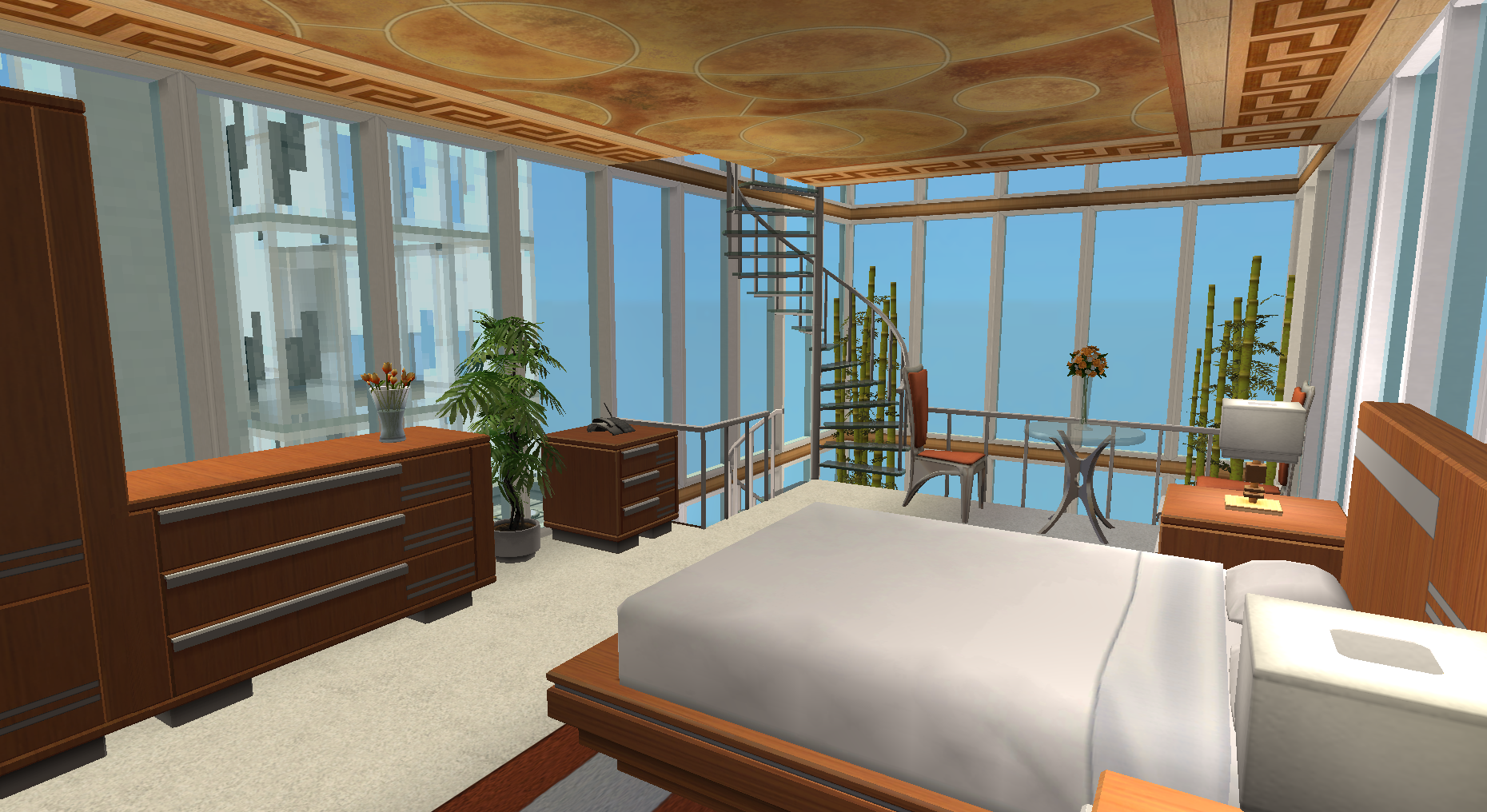 I've wanted to make a luxury hotel skyscraper for a while, but never found an exterior model that really seemed right for it until recently. Kind of like how the cartoon-y exterior models for buildings from CityVille seem to translate well into the proportions needed for "skyscrapers" in TS2, a lot of the skyscraper models from SimCity BuildIt also translate over pretty well, and this one with the pair of modern towers just seemed like a good fit for a hotel to me.
This is a large lot, despite only having a 2x3 footprint, there's $1,058,695 worth of objects placed here, all told. The rooms themselves range from $2,071 to $2,117 a night for the regular rooms (I have no idea why they're not all the same price, they all have exactly the same objects and floor/wall coverings), and $4,003 a night for the penthouse suite.
I playtested a clone of the lot to correct routing issues and the like, so you shouldn't have any issue sending your Sims wherever you want them to go in your game. The restaurant is the only place to still occasionally have routing issues, but that seems to be the case in almost every restaurant I've ever played, so I'm not sure there's really much more to be done about it.
As always, there's no CC used anywhere on this lot, so you don't have to worry about going and finding more objects before you'll be able to use this lot in your own game. I do have all EPs and SPs listed, though it's possible you might be able to get by without some of the SPs (though GL and KB are both heavily used here). If you do find that you're running into unexpected trouble as you're using this lot, please let me know, so I can see if it's a problem I'll be able to address or not.
Enjoy your stay!
Lot Size:
2x3
Lot Price (furnished):
$2,071 to $4,003
Additional Credits:
The exterior model for this building is heavily inspired by one of the buildings from SimCity BuildIt, so credit to that game's designers for the inspiration.
Packs Needed








+
9 SPs
For a full list of packs with names, see the Packs Needed popup.
Other Information
Number of bedrooms
:
– 5 or more
Custom Content Included
:
– None : No Custom Content included
Furnishings
:
– Fully Furnished : Lot is completely decked out in furnishings
Special Flags
:
– Not Applicable
Packs Needed
| | Base Game |
| --- | --- |
| | Sims 2 |
| | Expansion Pack |
| --- | --- |
| | University |
| | Nightlife |
| | Open for Business |
| | Pets |
| | Seasons |
| | Bon Voyage |
| | Free Time |
| | Apartment Life |
| | Stuff Pack |
| --- | --- |
| | Happy Holiday |
| | Family Fun |
| | Glamour Life |
| | Celebration |
| | H&M Fashion |
| | Teen Style |
| | Kitchen & Bath |
| | Ikea Home |
| | Mansion and Garden |
About Me
Sims? What are Sims? I almost always just use this game to create buildings!

You might call me a CC-atheist. While I'll use every cheat code in the book, I won't use anything that Maxis didn't ship with the game in one fashion or another. Ergo, you can rest assured that all my lots are CC-free.

Some creators describe themselves as constantly juggling projects. I suppose I do that too, except I'm really really bad at juggling, so I just throw lots of projects as high as I can, and sometimes forget all about them until they come crashing down on my head!

I won't *exactly* do requests, but since I pivot from lot to lot constantly, if there's a place you hope to see from me, there's a good chance that I've already started it! I make no promises, but feel free to ask about lots you want to see- you might inspire me to finish something!

My lots are my own work- I put a lot of effort into them, so have fun with them, use them for storytelling or making Sim movies, but please don't reupload them, in whole or in part, anywhere, including here on MTS!

One day I will rule the world with an iron fist and all will kneel before me.