Write Thank You Notes Fix
17,739

Downloads
434

Thanks Thanks
127

Favourited
35,608

Views


Uploaded: 24th Nov 2018 at 6:05 PM
Updated: 25th Nov 2018 at 4:31 AM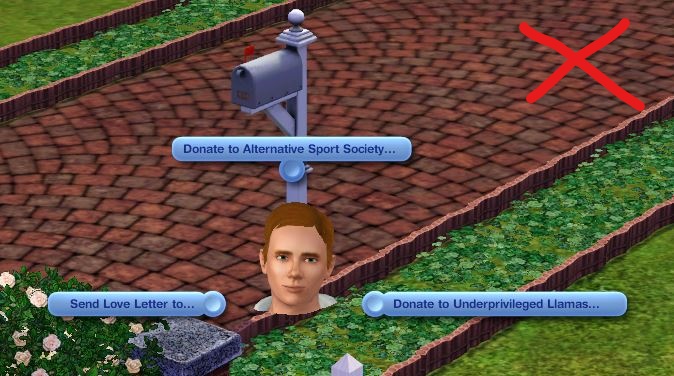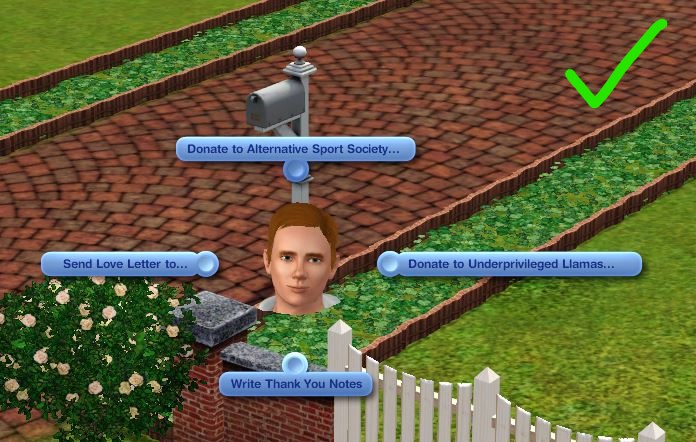 What Is This Mod?
This is a script mod created by request to fix a long-standing bug with the "Write Thank You Notes" interaction from the Generations expansion pack. The interaction will now appear after receiving wedding gifts in the mail as intended.
This fix will not apply retroactively; it will only apply to any wedding gifts received after the installation of this mod.
The "Write Thank You Notes" interaction depends on a list of sims that have given wedding gifts but have not yet received thank you notes for those gifts; sims are removed from this list as thank you notes are written to them, and the interaction disappears when the list is empty. This list is tied to the newly-married couple, and is assigned through a "PostGiftTransferToSim" method that runs after the gifts are received in the mail.

However, around the release of patch 1.42 and the Seasons expansion pack, the gift receiving system was rewritten, presumably as part of the new attraction system. Whether intentionally or through pure ignorance, EA included a SINGLE LINE OF CODE that zeroed out the list of sims who had given gifts before the PostGiftTransferToSim method ran and that list was properly tied to the married couple. As a result, the game always thought that no sims had given wedding gifts, and the interaction never appeared at all.

Rather than rewriting the "Write Thank You Notes" interaction to work around the permanently empty list -- and potentially having to change the interaction's functionality as a result -- this mod rewrites the "Get Mail" interaction to ensure that the full list of gift givers is properly tied to the married couple, so the interaction can function as originally intended.
Compatibility and Uninstallation
Built, tested, and (mostly) working on game version 1.69. It may work on earlier versions, but it has not been tested; do so at your own risk.
This mod overrides the GetMail interaction on the mailbox and will conflict with any mod that does the same.
Technically, no expansion packs are required for this mod to run, but without the Generations expansion pack, it will be very useless.
Uninstallation should not create a huge problem -- simply remove the mod from the packages folder. However, to avoid potential game problems, it is good practice to ensure no sims are writing thank you notes or getting mail before removal. After removal or update of the mod, it is recommended that you delete the "ScriptCache.package" file from your Userdata folder.

Known Issues
None yet, surprisingly.
Additional Credits

Jathom95 for pointing the issue out to me in the first place S3PE and Visual Studio 2017 for making modding stupidly easy
Armiel for her Builder's Island that makes testing quick and simple
Various modders and their scripting tutorials scattered throughout the Interwebs
Delphy for keeping this site up and running
My test sims, the Wilson family, for putting up with my nonsense
And you, for checking out this mod!

Packs Needed
For a full list of packs with names, see the Packs Needed popup.
Other Information
Type
:
– Fixed : Fixed EA mistakes
Packs Needed
| | Base Game |
| --- | --- |
| | Sims 3 |
| | Expansion Pack |
| --- | --- |
| | Generations |
Heya! Thanks for checking out my stuff.
If you enjoy the mods that I put out, consider supporting me on Patreon:
www.patreon.com/Gamefreak130
I typically keep my Github repos private, but I'm happy to share my source code if you ask nicely.