Sims

>

>

Other pixel dolls/Ones not based on anyone/Random people here.
The Black sisters
MTS has all free content, all the time. Find out how YOU can help to keep it running.
Tell me how...
676

Downloads
15

Thanks Thanks
2

Favourited
1,353

Views

Uploaded: 10th Apr 2021 at 8:53 PM
Updated: 16th May 2021 at 9:33 PM
From The Book series Harry Potter; Bellatrix Lestrange, Andromeda Tonks, and Narcissa Malfoy. There were never three sisters more different, born into the infamous Pureblood Ancient Black family to Cygnus and Druella Black, through their father they were first cousins of
Sirius Black
. As adolescence they were accepted into Hogwarts and sorted into Slytherin and were extraordinarily talented witches and that's where their similarities ended.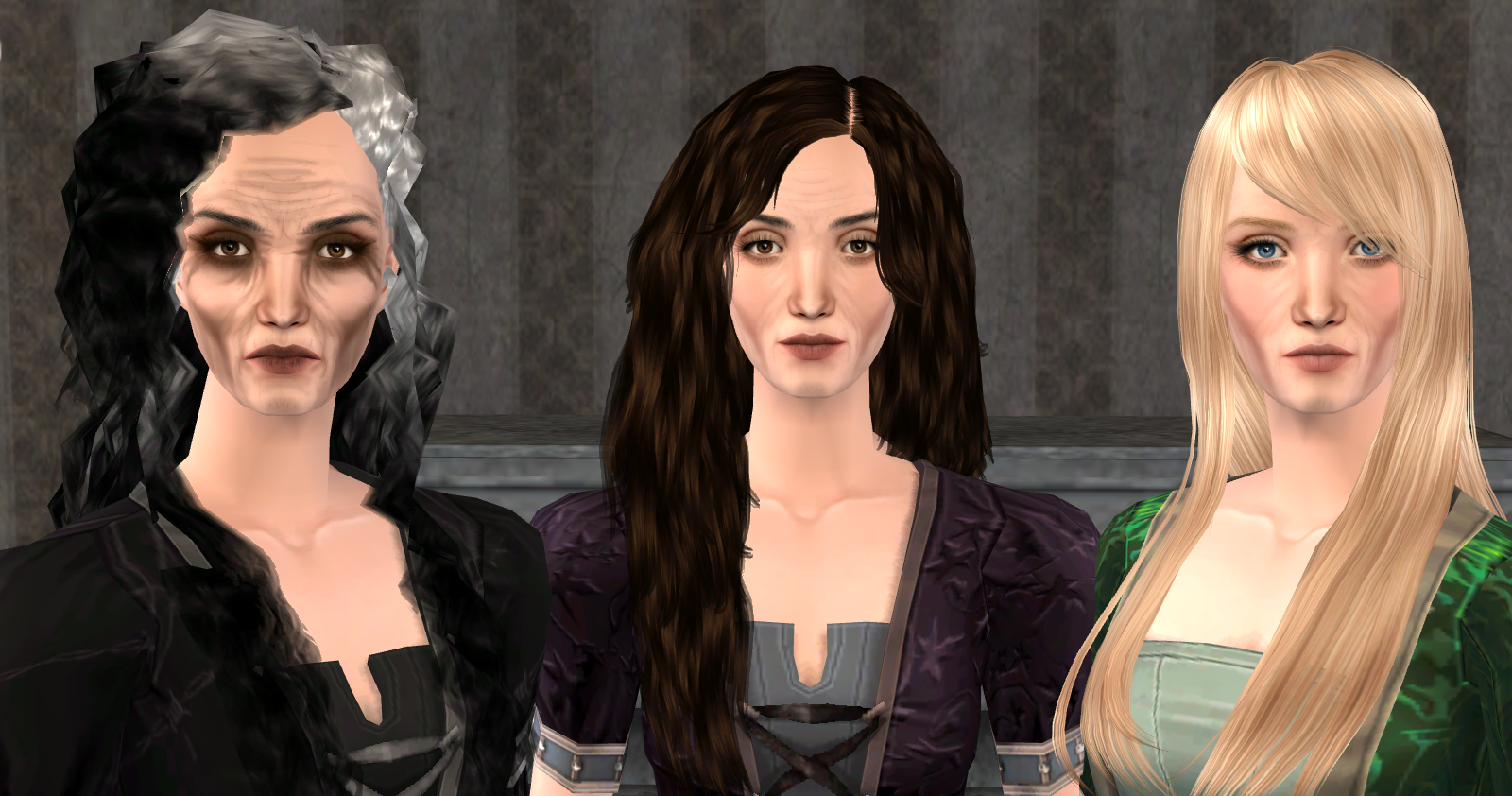 Bellatrix fully believed the Pureblood prejudice, and that anyone less had to be 'dealt with.' She married Rodolphus Lestrange and the two became death eaters and followers of Voldemort. Bellatrix's loyalty to Voldemort bordered on infatuation and obsession, as a death eater she was extremely cruel, until she was finally arrested in 1981 and sentenced to life in Azkaban. In early 1996 she and nine others were broke out of Azkaban and returned to Voldemort's side, by than Azkaban had taken both her sanity and her beauty.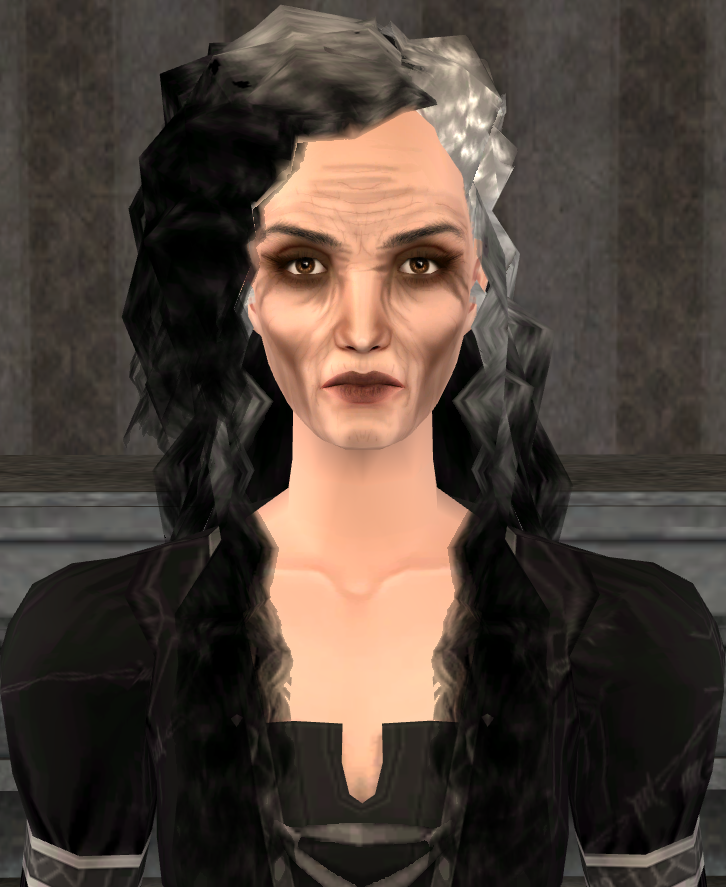 Andromeda was as kind as her sisters were cruel, with a fierce temper abandoning her families' prejudice she married a muggle-born named Ted Tonks, for which she was disowned. They had one daughter
Nymphadora
. She was also very protective, and cunning when needed to be.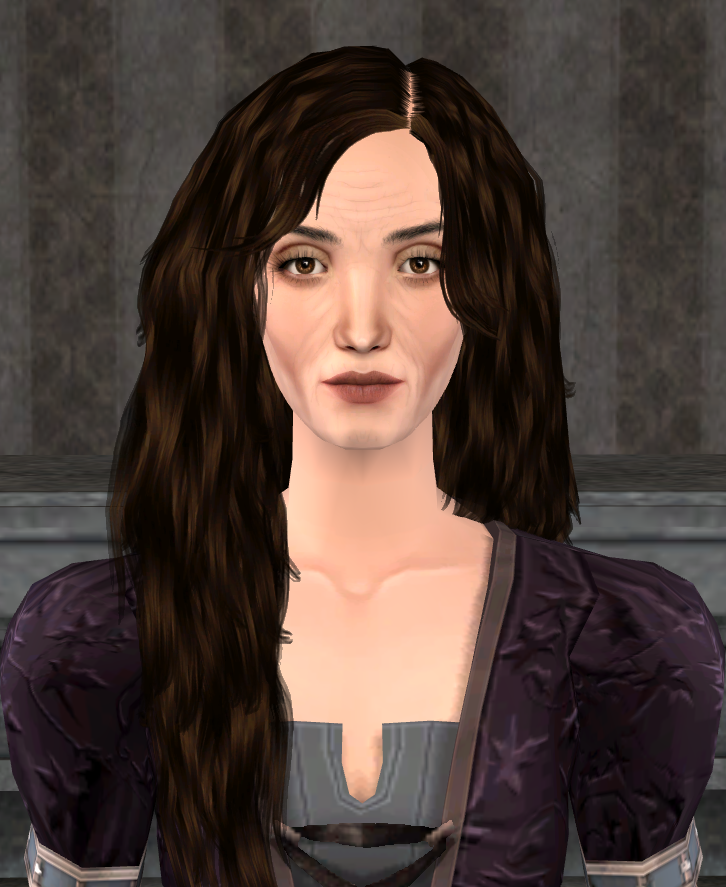 Narcissa like her sister Bellatrix, had the same pureblood prejudice and was extremely proud and haughty, looking down on anyone she deemed less, and refused to show weakness, she could also be very rude when things weren't the way she they should be. She married Lucius Malfoy, they had one son
Draco
. During the second war she took desperate measures as well as risked her to life to protect her husband and son.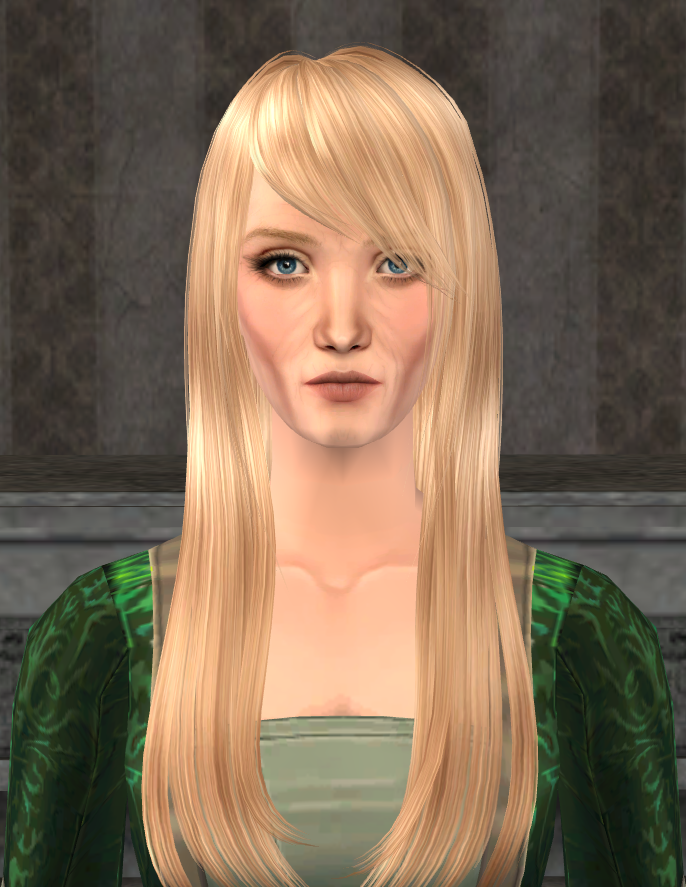 These sims are packaged with default skin, other custom content shown
Sliders used in the making of this sim
5 Extra Sliders for Sims 2 By Digi
"More Sliders, Yay!" by Crisps&Kerosene
Custom sliders for eyes and lower jaw sims 2 by Hexanticle
Line of Jaw Height and Middle of Lower jaw height by Hxanticle
Late to the Party Sliders Part 1 by Lifa
10 New Custom Sliders by Memento/Rami
Facial Asymmetry Sliders by Memento/Rami
No Eyelash slider by Memento/Rami
Eyelid shapers by Memento/Rami
Even More sliders by Memento/Rami
Eight Sliders by Memento/Rami
20 Sliders by Nopke
24 Sliders by Nopke
Two new simple Custom Sliders for the Nose by Uranium-Z
Custom Content by Me:
Bellatrix Lestrange sim
Andromeda Tonks sim
Narcissa Malfoy sim
Recolor of Skell's Apartmentlife witchcompleter shortsleeve [Set for everyday, formal, athletic, and outerwear, Enabled Adult and young adult]
Recolor of Skell's Maxis celtic makeover dress [Set for everyday, formal, athletic, and outerwear, Enabled Adult and young adult]
Recolor of Apartmentlife life witch dress [Set for everyday, formal, athletic, and outerwear, Enabled Adult and young adult]
CC Required but not included
Bumper Brows (Syrendoft set 09) by Poppet
Whispers lips brown by Lilith
Whispers lips medium brown by Lilith
Golden Wings Blush v2-cream by Lilith
Golden Wings Blush v2-latte by Lilith
Golden Wings Blush v2-peach 1 by Lilith
Blueberry Nosemask-light rose by Lilith
Serenade eyeshadow base tone by Lilith
Serenade eyeshadow sunkissed by Lilith
Non default Honey Skin (light rose) No freckles by Lilith
Direct link, original post no longer available
The Heterodyne Girl(Nouk Tommie) by AlmightyHat
What Have We Here? (SAU MYOS F15) by AlmightyHat
rextexture of Wickedsims' Bellatrix hair + mesh by Nymphy
(make sure use the alternative link the original doesn't work)
Note:
Rensim's site and original links are no longer active, but they are archived at mediafire the facekit with: Nose Button, Nose Sides, Nosebulb , Teeth, Eyebags, Lashes, Eyebags 2, Eyebags 1 is named rs_ts2blushfacekits
And the Anti shine blush is rs_ts2blushCflexAntishine
CC Included
Behind these eyes Dark Brown by Bruno
Behind these eyes Dark Blue by Bruno
Facekit: Nose Button by Rensim
Facekit: Nose Sides by Rensim
Facekit: TeethEyebagsLashes by Rensim
Facekit: Eyebags 2 by Rensim
Facekit: Eyebags 1 by Rensim
Facekit: Nosebulb 2 by Rensim
Facekit: CflexAntishineblush by Rensim
Bits 'N' Bobs: Cheek Hollow Dark by Misty Blue
Bits 'N' Bobs: Smirkline Dark by Misty Blue
We've got company Natural Lips (middle earth) by Nabila_Ici
1201 eyelash 01 by Ephemera
While it was created by
Ephemera/Ter_uk
(the original hosting site went down years ago but are now available on Pakrat)
Facial shadow and Highlight: aging mask 12L by Simplelife
Facial shadow and Highlight: aging mask 12H by Simplelife
Facial shadow and Highlight: Cheek 1 L by Simplelife
Facial shadow and Highlight: Cheek 1 M by Simplelife
For Bellatrix
Facial shadow and Highlight: Cheek 2 L by Simplelife
Facial shadow and Highlight: Cheek 2 D by Simplelife
For Bellatrix
Facial shadow and Highlight: Cheek 3 L by Simplelife
Facial shadow and Highlight: Cheek 3 M by Simplelife
For Bellatrix
Facial shadow and Highlight: Sideface 1 L by Simplelife
Facial shadow and Highlight: doublelids3 1L by Simplelife
Facial shadow and Highlight: doublelids3 1M by Simplelife
Sirius Black prison makeup by LyricLee
for Bellatrix
Apartmentlife witchcompleter shortsleeve dress by Skell
Maxis celtic makeover by Skell
Additional Credits:
Additional Credits:
These Sims have been checked and packaged with Mootilda's Sims2Pack
Clean Installer
V1.6.22
All Around the World Non-Default Face Templates (Europe) by isbrealiomcaif
* Subtlety * Default Face Templates by SleepyTabby
About Me
Have fun. Don't claim as your own and no pay sites