>

Individual objects with customized pie menus and options.
Neon Flamingo wall hanging (fix) (Pre-FT)
MTS has all free content, all the time. Find out how YOU can help to keep it running.
Tell me how...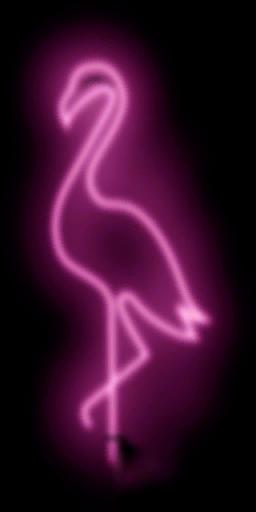 * Requires : The Sims 2 (base game)
* Compatibility: The Sims 2, University, Nightlife, Open For Business, Pets, Seasons, Bon Voyage, FreeTime(unpatched-only)
* Modifications: Private (Object only)
* Hack Version#: 1.0

Quick Info
~~~~~~~~~~
A shining "Neon Flamingo" that you could hang on a wall came with the base game before any expansion packs were released. The object worked fine in the base game and in the University expansion too. But for some reason starting at Nightlife and continuing through all future expansions up to the unpatched FreeTime, the object was missing from buy mode (Decorative - Wall Hangings).

FreeTime Patch 1 or higher (v1.13.0.148 or higher) actually fixed the glitch and put the object back into buy mode. However, people without FreeTime are still unable to enjoy the Flamingo. This hack does work with all expansion packs of the game, but it only needed for Nightlife, Open For Business, Pets, Seasons, & Bon Voyage.

If you do have a patched version of FreeTime, you should not use this hack, unless you prefer the "Neon Flamingo" be a painting instead of a lighted wall lamp. It will replace the new FreeTime "Neon Flamingo" light in buy mode (Lighting - Wall) with an old painting-style one (Decorative - Wall Hangings). The FreeTime one is an actual Lamp that gives off light. The original base game one never gave off any light and was considered an inanimate wall object like a painting.

Install
~~~~~~~
Go to where the base game is installed, such as:

"C:\Program Files\The Sims 2"
"C:\Program Files\The Sims 2 Double Deluxe\Base"

or wherever you installed the game

You will know it is the correct one because it has this file: TSBin\Sims2.exe

Extract the FIX.RAR file to this directory: TSData\Res\Catalog

All expansion packs will now allow you to buy the Neon Flamingo (wall hanging).
God of Mod
You love my hacks?