The Artist Formerly Known as Kitty Grant
1,553

Downloads
94

Thanks Thanks
15

Favourited
17,548

Views


Uploaded: 16th Aug 2010 at 3:18 PM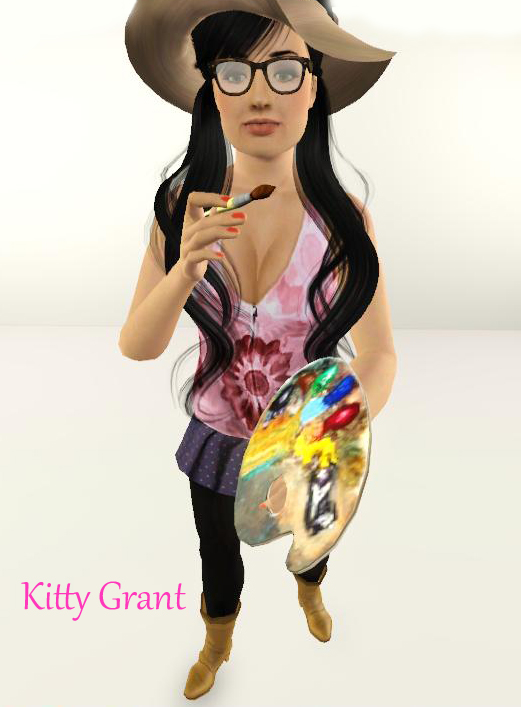 Courtney Grant, better known as "Kitty", refers to herself as "one hot geek". This
indie
chick's unique sense of fashion and dorky ways have cast her as an outsider with most of her cookie-cutter peers, but she's never let that stop her. Once you get past the loud floral patterns and chunky suede boots, Kitty's
friendly
charm will have you at ease in no time.
Clumsy
as ever, Kitty keeps her friends in stitches with her klutzy mishaps.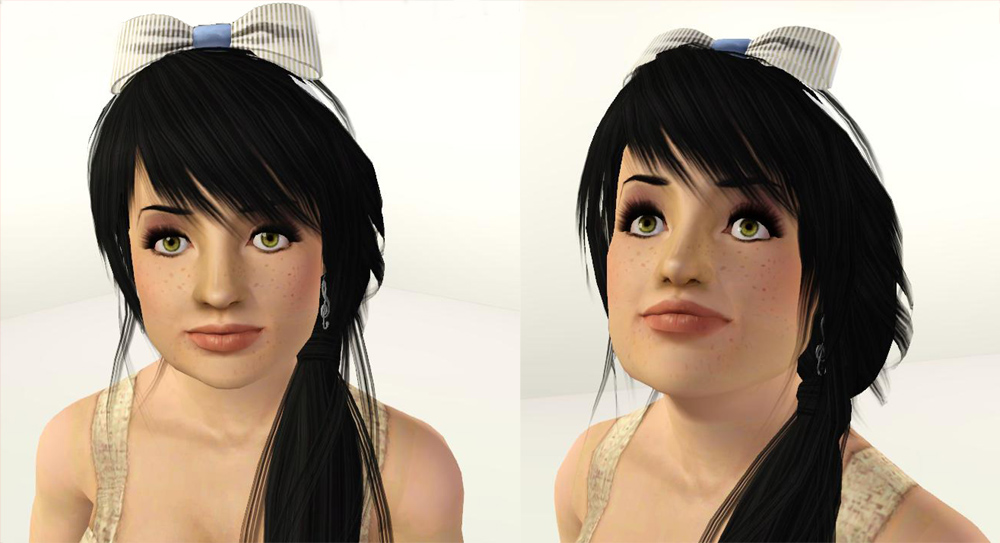 When Kitty is not with her friends strolling about in the serene
beauty of the outdoors
, she spends her time
painting
lavish landscapes or with her
nose in a book
.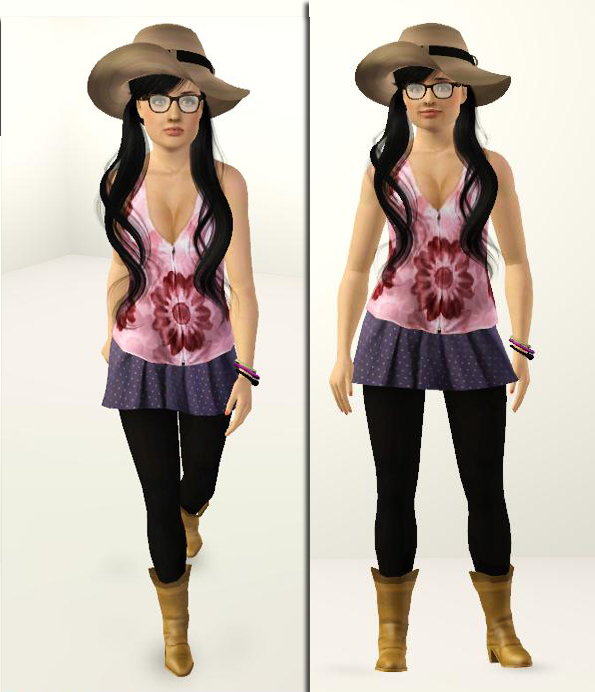 My favorite feature about Kitty is her body shape. Like all my sims, I try to give them a unique body to complement their personalities.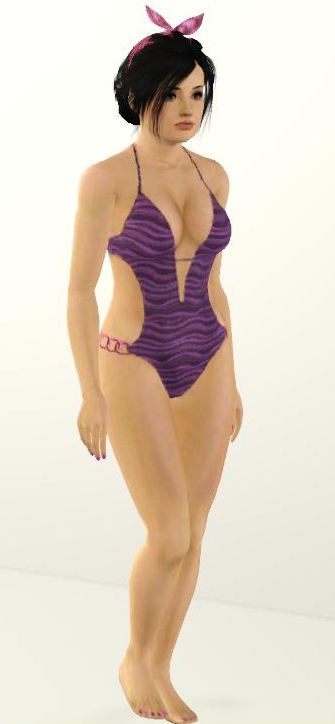 Hacks Used:
-
Some sort of slider hack
. I use the slider hack that's part of AD85's "coremod" set found
here
.
-
Jonha's Sliders
-
Delphy's Breast Sliders
-Facial Sliders by
Ahmad (bella3lek4)
-Arm Sliders by
pcfreak147
-Chin-to-Neck Slider by
Heriet
**Kitty's face and body were altered extensively with custom sliders, without these sliders installed, the sim will *snap* out of shape whenever you try to alter her.
Kitty is one of my favorite sims so far, and she was a lot of fun to create. I think this sim has a lot of personality that's channeled through her fashion sense, which is why she's a little on the CC heavy side. Because a lot of the creator policies for the content I used vary with distribution terms, I have only included the content made by me. Everything else must be manually retrieved.
Genetics
-Oh My Eyes by
Escand
-Female Skin-SWV (non-default) by
Subaxi
Makeup
-LASHED - Lower Lashes Eyeliner by
aarin
Everyday
-Hair by
Peggy
(Free)
-Hat Conversion by
TumTum
-Wayfarer Glasses by
tamo
-Satin Racer Back Top
All-About Style
-Skirt (Girl Summer Fashion 2010) by
lemonleaf
-Leggings by
Alopex
-Long Fold-Over Boots by
Carrie
Formal
-Bow (Girl Summer Fashion 2010) by
lemonleaf
-Hair by
XM Sims
-Tights by
Lili Sims
Swimwear
-Bandana (Girl Summer Fashion 2010) by
lemonleaf
-Hair by
XM Sims
-Swimsuit by
Vita Sims
-Toenail Polish by
Lili Sims
Athletic
-Hair by
Anubis360
Sleepwear
-Hair by
Rose
(Free)
Custom Content by Me:
- chinese-tiger tat
- lotus tat
- shady smooth brows
- fancy fingers for the ladies
Additional Credits:
Kitty also has two tattoos, one on her neck and one on her back (see additional screenshots). Both of these are made by me and are included in the Kitty_Grant_CC.rar file.
Because she is packaged with tattoos, Kitty requires the 1.12 Base Game patch!
The floral pattern on Kitty's shirt is
Spring Pattern 2
made by Similler.
Awesome to the tenth power...squared.
Want to convert one of my TS3 creations to TS4? Go right ahead! Just please credit me for the original texture/mesh.

MY INBOX IS DISABLED. I WILL NOT RECEIVE ANY PMS.

Because my policy is really inconsistent on my uploads, I've decided to make an official policy! So
whatever you see here on my profile is my current policy
. You may
disregard any ''policy'' information you see on the actual upload itself
.
-You may use my creations with sims
-You may use my objects with lots.
-You may retexture my meshes.
-You may include my meshes with retextures.
-You may NOT upload my creations with sims
-You may NOT upload my objects with lots.
-You may NOT upload my creations to paysites.
-You may NOT upload my creations to the exchange.
-Always credit me with a link
-I do NOT take requests!