Sims 2

>

>

Individual objects with customized pie menus and options.
[UPDATED] Tattered Diary (Custom Memories)
MTS has all free content, all the time. Find out how YOU can help to keep it running.
Tell me how...
14,915

Downloads
636

Thanks Thanks
288

Favourited
90,758

Views
Picked Upload! This is a picked upload! It showcases some of the best talent and creativity available on MTS and in the community.
Personal Picked Upload!
This is a personal favourite of the creator!

Uploaded: 14th Jun 2014 at 9:29 PM
Updated: 4th May 2017 at 5:09 AM
//currently working on the list of all the memories, it's unfinished yet
| Icon | Name | Description | Category | Ver | Notes |
| --- | --- | --- | --- | --- | --- |
| | Got Fat | Oh no! I shouldn't eat that much... | Personal | v1.1 | Sometimes putting on weight is a sign of depression in my game. |
| | Got Fit | All right, back to normal! | Personal | v1.1 | So that Sims working on their looks would remember these vital steps. |
| | Got Sick | I feel really bad. Seriously, I need help. Maybe there is some special medicine out there? | Personal | v1.1 | Hinting SimSanto Inc. Biotech Station in the description |
| | (Sim) betrayed me! | I can't believe it! Why did (Sim) do this to me?! | Relationship | v1.0 | It used to be a Depression memory, but I decided to change it. This one provides various interpretations for stories. |
| | Met Grim Reaper | The last thing I remember is bright white light... | Personal | v1.1 | For ressurected Sims to remember they were dead, lol Why wasn't it there in the first place? |
| | Adopted! | I'm happy to have a new family to love! | Family | v1.1 | Now all the adoptees can mark the beginning of their new life. |
| | Went to School | It's time for me to study hard and make some friends! | Education | v1.0 | It's an important thing to remember, don't you think? |
| | Had a Great Vacation | It was an amazing experience! I can't wait to come back! | ??? | v1.0 | I use this memory to make visual borders of a vacation. |
| | Got Pregnant | There's new family member on the way! | Family | v1.0 | Some of my Family sims like to remember when they got pregnant. |
| | Joined Secret Society | I can't believe I'm in! I feel so special! | ??? | v1.0 | I always wondered where this one was.. |
| | Had a Miscarriage | I lost my baby! I should've taken better care of myself. I'm not sure I want to go on living anymore... | Family | v1.0 | This one was made to replace InTeen's memory, but it works without it. |
| | Dropped Out | I guess the college life just isn't for everyone. | Education | v1.0 | This one wasn't present for the actual Sim who drops out, only for his relatives. |

Please let me know what you think about these memories! I'm ready to change anything just comment or PM me

Finally! Finally I've made it!
It was a lot of research and hard work, headache, blind eyes, hungry days and sleepless nights aaaand...
I introduce to you the mod I've always wanted myself. It was the reason I started modding at all! Whoa I'm so happy!

It would be impossible without these MTS creators:
Echo
,
Phaenoh
,
Michelle
,
Sophie-David
! Thank you!
This mod consists of an object (Tattered Diary) and a bunch of custom memories I've created.
It gives your Sims the opportunity to remember not only roaches or skunks, but the first day at school, for example

Let me show you how it works!
This is the diary in-game. This beautiful
object
was extracted from BV, cloned and recolored for me by
Michelle
. Спасибо!

You can find it under
Misc/Misc
, it costs 0$.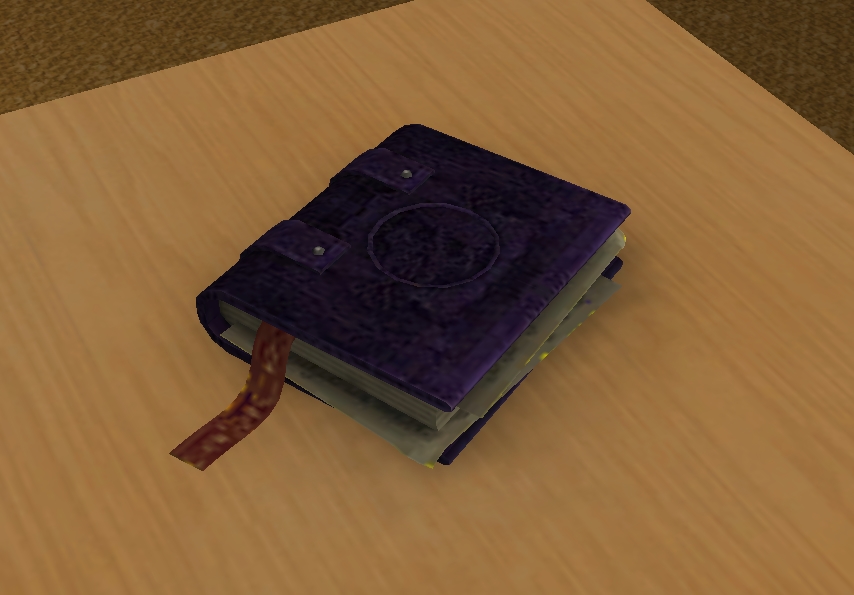 Pie Menus depend on age, e.g. "Went to School" option is children only.
I've put them into directories by Category: Family, Relationship, Education etc.

Attention!

This mod is Base Game compatible, and you're able to add the memory "Joined Secret Society" even if you don't have University EP.

Instructions on updating

If you already have Tattered Diary in your Downloads Folder, delete it completely, with all the memories, then put there version 2.1.
For you convenience the folder, the package file and the diary in-game was renamed to v2.1!
If you've made some memories following my tutorial and find it difficult to link them to Memory Manager, PM me or post in the
tutorial
thread, I'll help. Do not update in that case!
If this mod is new for you, please read the following information really carefully! Ask if you have any questions.

IMPORTANT

There's no easy way of uninstalling this mod without potential neighborhood corruption. As long as all the files are in your Downloads folder, it's safe to play, but if you decide to uninstall this mod, you should delete all the memories generated with it in SimPE, then clear out all the gossip using BatBox. There's no proof that uninstalling the usual way will hurt your game, but there's no proof that it's safe either.
Please back-up your data and use at your own risk! Thanks for understanding!
There is an issue with my Memory Manager which might affect Tattered Diary as well. Please do not put it into your Sim's inventory. Gummilutt seems to have troubles. I couldn't recreate the issue, and other people report no problems too, but still, use with caution.
UPDATE! Tattered Diary 2.1
Changelog:
1. Fixed icons for Vacation and Pregnancy memories (no more blur, better textures).
2. Miscarriage and Pregnancy memories are now in two versions - for an active Sim and for a relative.
3. Minor fixes.
New memories:
1. Family: Parents Broke up (instead of two Maxis same memories for both parents), Sim Left the Family (when parent moves out after break-up), Had a Miscarriage (if you don't have InTeen or to replace its miscarriage memory), Sim Got Pregnant (for family members/friends of a future mother), Put Sim up for Adoption (to pretend child taken away by Social Worker was your idea).
2. Vacation: Became Savvy Traveler (collecting all the mementos).
3. Creature: Released Pollen Cloud on Sim (to use with [Black_Spirit]'s turn into plantsim mod).
4. Education: Graduated High School (pretty self-explanatory).
5. Relationship: Committed Relationship with Sim (to replace Went Steady memory for adults [this icon's not on the screenshot, it's the same as Went Steady one, but the hearts are red]).
Quick overview screenshot:

UPDATE! Tattered Diary 2.0
New Main Feature - select the Subject from the list of Sims currently on the lot:

All the credits for this option go to magnificent maybesomethingdunno (check her mods here).

Changelog:
1. Added Subject menu for Miscarriage, Betrayal (ex-Depression) memories.

2. Added new pie-menu group - Relationship.
3. Minor fixes
New Memories (9):
1. Creature: Embraced (Sim), Savaged (Sim) - I use separate Bite/Embrace mod by [Black_Spirit] that's why I need separate Embraced memory


2. Personal: Met Social Bunny, Bought a House - House icon is similar to that of Moved In memory.
3. Relationship: Received an Expensive Gift from (Sim), No Longer Enemies with (Sim), Fell out of Love with (Sim).



4. Hobby: Robotics, Video Games.
UPDATE! Tattered Diary v1.1

PLEASE READ BEFORE DOWNLOADING!

Changelog:
1. Fixed an icon for School Memory (I left the title "Went to School" to match "Went to College" memory)
2. School, Secret Society and Drop Out memories changed to Unique Per Sim type.
3. Changed CATALOG SORTING! Now under Misc/Misc (most hacks go there usually)
4. Pie-Menus grouped by theme, not by EP.
5. Minor fixes
New memories (12):
1. Personal: Got Fat, Got Fit, Got Sick, Got Depressed, Met Grim Reaper.
2. Family: Adopted, Taken Away by Social Worker (both for a child).
3. Business Career: Got a Job (for those who want OFB employees to remember getting a job).
4. Hobby: Gardening, Flower Arrangement (these are more specified than Enthusiasm thingy).
5. Pets: Obtained a Parrot, Obtained a Hamster (available for children and teens).
Bonus Feature:
I love the Conterfeit College Diploma by christianlov, but sometimes I want my pre-uni adults to be expelled or dropped out. I add the memories, but the UI never changes Now fixed!
1. Get the "Expelled" UI under "Education.../College Status.../Expelled"

2. Get the "Dropped Out" UI under "Education.../College Status.../Dropped Out"

Be careful! Once you choose this option, you won't be able to switch back to "Graduated" or "Graduated w/Honours" UI!
UPDATE!
Tutorial
on making your own custom memories.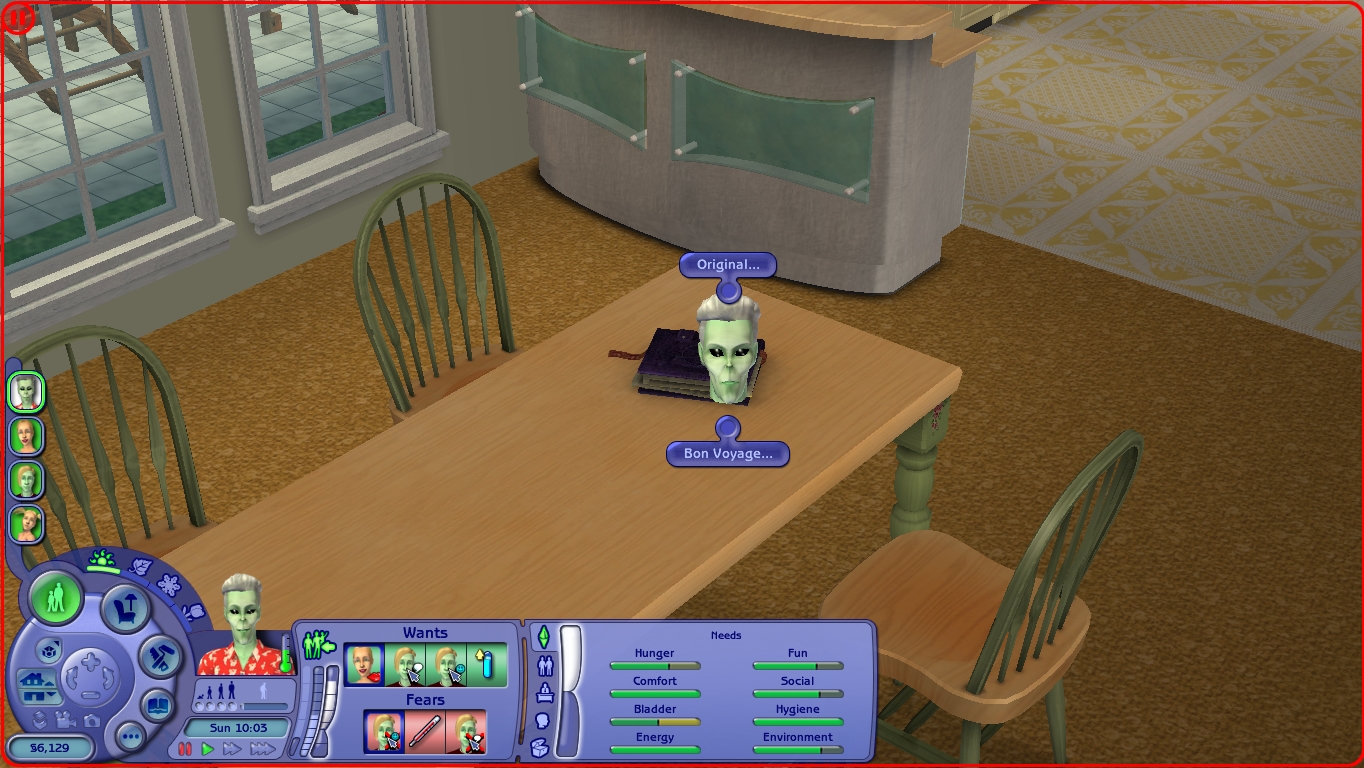 There are 6 memories at the moment, they are:
1) Went to School (children only) - I add this one when toddler grows up to child.
"It's time for me to study hard and make some friends!"


(more pics at the top of the thread)

2) Had a Great Vacation (child-elder) - I don't like the way vacation memories work in game, so at the beginning of the vacation, I add memory "Went to Island" etc, and when sims return, I add this memory because I want "visual borders" of their vacation.
"It was an amazing experience! I can't wait to come back!"

3) Got Pregnant (teen-elder) - sometimes I make my Family sims remember that moment.
"There's new family member on the way!"

4) Joined Secret Society (adult) - I just couldn't understand why they remember greek house and don't remember that?!
"I can't believe I'm in! I feel so special!"

5) Miscarriage! (teen-elder) - I've made it to match InTeen's miscarriage memory (there was only mother's version). Now you can add it to father and other family members too or if don't play with InTeen, you can use it for both parents.
"I don't know will we ever overcome this loss..."

6) Dropped Out (adult) - when my sim drops out of college, all the relatives get the memory "Dropped Out" about him and he doesn't! Fixed!
"I guess the college life just isn't for everyone."

I work on more memories, if you have any creative ideas, feel free to comment or PM me and make requests
here
!
And please guys subscribe and wait for updates!
I will be improving the mod and updating it a bazillion times.
Make sure you got the last version!

Keep in touch,
~DiLight.
Additional Credits:
Oh, I'd like to thank everyone!
First,
EA Games
and
Maxis
for the game I've always loved and always will be loving!
Second, all the
SimPE
crew. You guys are really awesome!
Third,
ModTheSims
staff and especially
maybesomethingdunno
for your kind words!
I should mention
Echo
and
Phaenoh
for their wonderful tutorials on BHAVs!
Fourth,
Michelle
for the incredible object I'm honored to mod!
Fifth,
Sophie-David
for explanations on how do memories work and testing! Thank you! I appreciate your help!
And the last, but not the least -
you guys
downloading and playing with my creations! Your comments make me really happy, I enjoy reading them and helping you!
Thank you all
!
Packs Needed
None, this is Sims 2 base game compatible!
Other Information
Type:
Object Mods: Object Interaction Mods (things that change how sims interact with objects or their environment, like "Multi-owner door" or "sunbathe anywhere")

Welcome to my page!
UPD: was working abroad for a while, will be back soon!
Here you will find some mods affecting Sim memories and other stuff.
I love playing with memories so this is my #1 passion.
Feel free to PM me anytime, I'm absolutely ok with this.
If you're making a request, keep in mind that I mod only for Sims 2 (cause I play only Sims 2 :D)
and I'm not an advanced modder at all (but it never hurts to ask).

My greatest achievement at the time - tutorial on making custom memories, check it out!
So this is it. Read my journal for more info on my work.
Love you guys!
Keep in touch,
~DiLight.