Sims 4

>

>

Glasses, necklaces, earrings, and anything else you want to decorate your Sim's face with - get them here!
Small Round Glasses and Shades
38,785

Downloads
550

Thanks Thanks
136

Favourited
48,156

Views

Uploaded: 28th Oct 2014 at 7:12 PM
Updated: 2nd Mar 2016 at 3:16 PM - Minor text edit
Here's a TS4 version of my TS3 small round glasses and small round shades. They are for male and female, Teen to Elder. They are not enabled for Random.
The clear glasses and the sunglasses come in 10 recolours each, as follows:
CLEAR
Top row (all with default lenses): Blue, red, silver, green, brown.
Bottom row: Gold with default lenses, then silver with green tint lenses, pink and blue multicolour with purple tint, gold with pale rose tint, and purple with default lenses.

SUNGLASSES
Top row: Black, silver, purple and gold, all with default lenses, and black with green lenses.
Bottom row: Black with blue lenses, black with yellow lenses, gold with rose lenses, brown with maroon lenses, blue multicolour with turquoise lenses.

In-game, Mortimer chooses silver with clear green tinted lenses and Bella goes for the gold rose tint shades, while Don Lothario goes a little Ozzy-ish with long hair and black shades with blue lenses.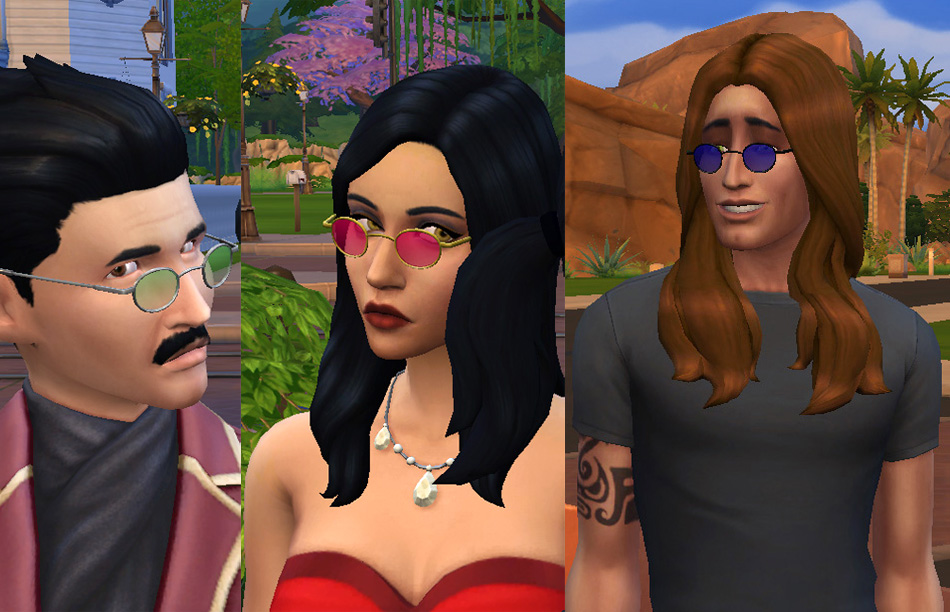 Below, Don's BFFs are wearing the blue multicolour shades, the pink and blue multicolour clear glasses with rose tint, and the gold clear glasses with pale pink tint.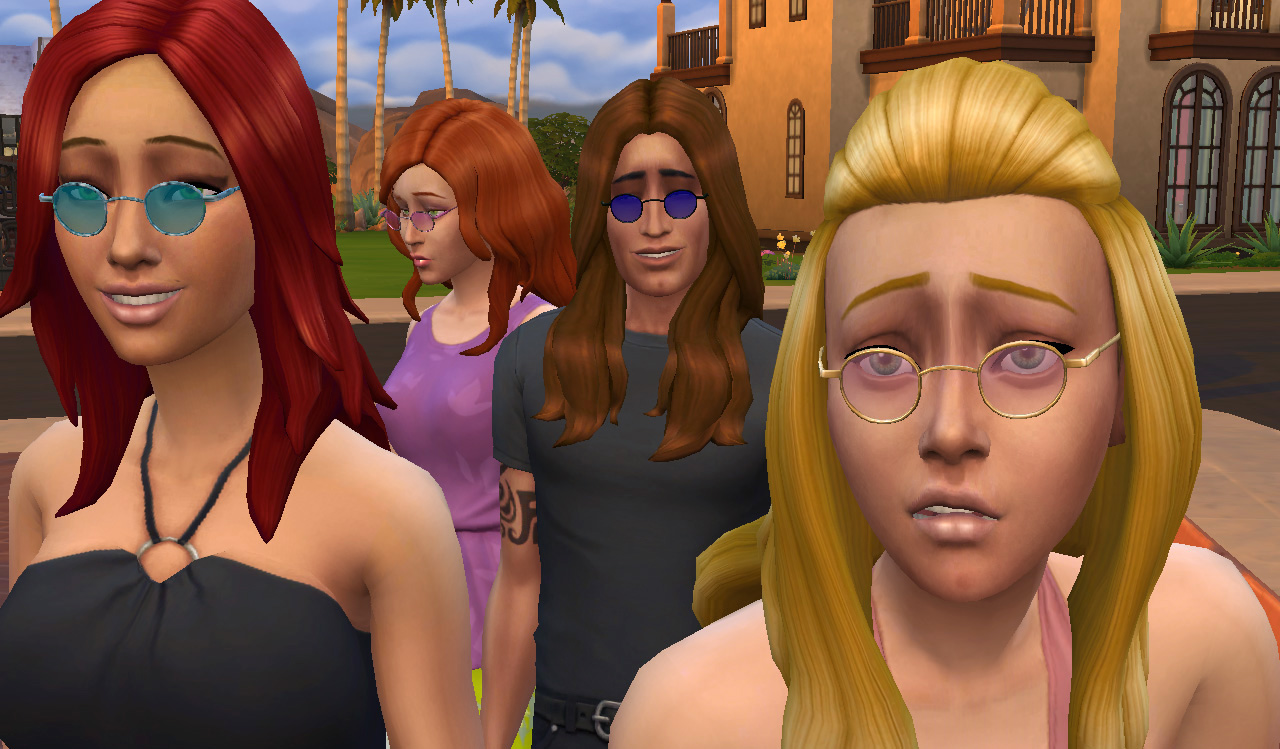 Recolouring
: I've uploaded a
zip
file containing recolour templates for each set of glasses in case you want to make recolours, so that you can see what goes where. I really love how we can easily recolour lenses in TS4, unlike previous games - play around with the lens alpha transparency on the shades to obtain different effects with depth of colour.
Original TS3 version here:
http://www.modthesims.info/download.php?t=443662
Thanks for looking, hope you'll find these colourful little glasses useful for your hippies, Ozzy lookalikes, John Lennon lookalikes, studious/scholarly types, and so on!
INSTALLATION:
Unzip one or both of the
zip
files according to your preference, and move the .package file(s) to your Documents\Electronic Arts\The Sims 4\Mods folder.
Polygon Counts:
676 polys
Additional Credits:
Made with Sims 4 Studio, Blender, Milkshape, and s4pe.
About Me
~Retired Creator~
Retired to move to Fallout 4 creation but I'll still check here for questions, comments or PMs. Thank you to those who liked my Sims stuff, love all of you. Most of my Fallout stuff is on Nexus
https://www.nexusmods.com/fallout4/...?tab=user+files
and there are more of my Fallout creations, my tutorials on making cc for Fallout 4, and more of my Sims creations, at
https://colorfulcommonwealth.proboards.com/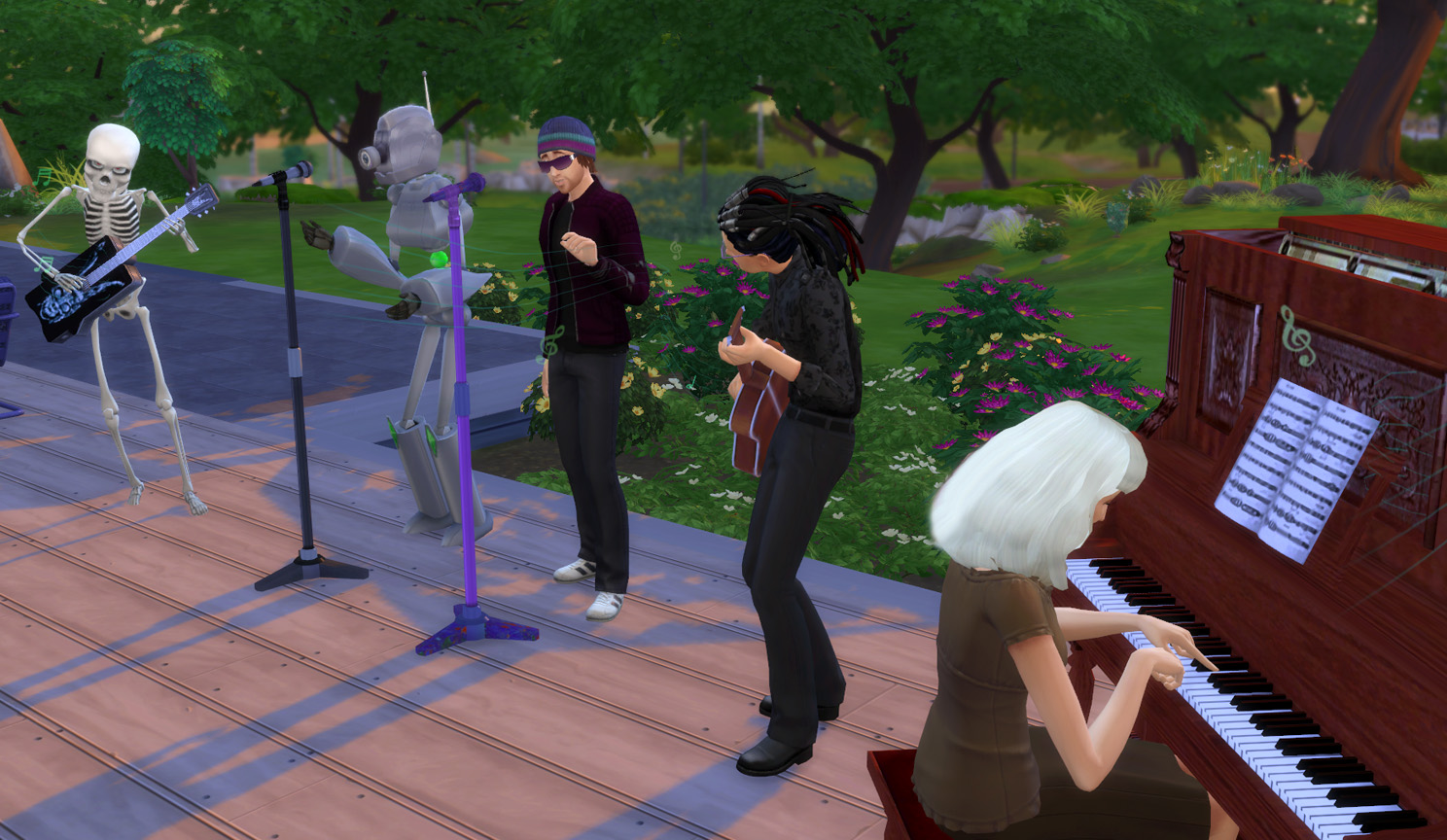 MY POLICY:
I'm pretty easygoing, please just don't steal or copy my work.
You may recolour my meshes, just please credit me and give a link back here to the item(s).
You may include my creations with your sims, lots, storytelling, etc - just please credit me and give a link back here to my item(s).
Don't claim my creations to be your own work.
Don't re-upload my stuff to The Gallery, paysites, adfly sites, or any other commercial sites.