Sims

>

>

Other pixel dolls/Ones not based on anyone/Random people here.
Professor Pomona Sprout
MTS has all free content, all the time. Find out how YOU can help to keep it running.
Tell me how...
122

Downloads
19

Thanks Thanks
3

Favourited
465

Views

Uploaded: 4th Mar 2021 at 4:31 PM
Updated: 22nd Mar 2021 at 4:12 AM
From The Book series Harry Potter: Professor Sprout was Hogwarts' Herbology teacher and head of Hufflepuff house. Known for her maternal disposition, she was always cheerful and positive ready and willing to offer comfort to those who needed it but able to reprimand when the occasion called for it as well as loyal and protective to students and allies. She was skilled in Herbology, Potions, Charms, Duelling, and Defense Against The Dark Arts.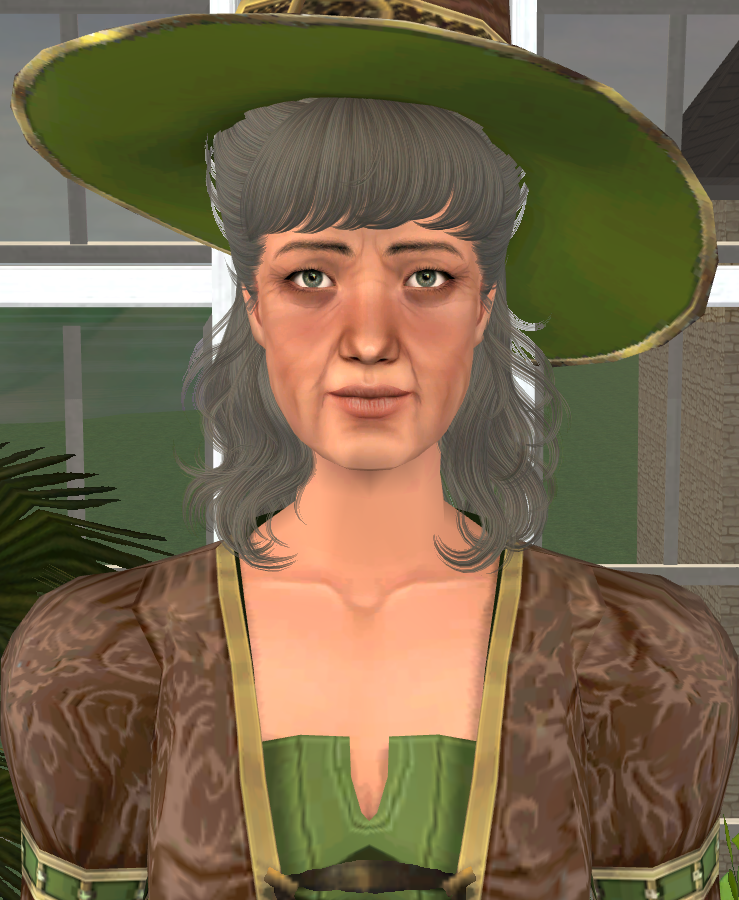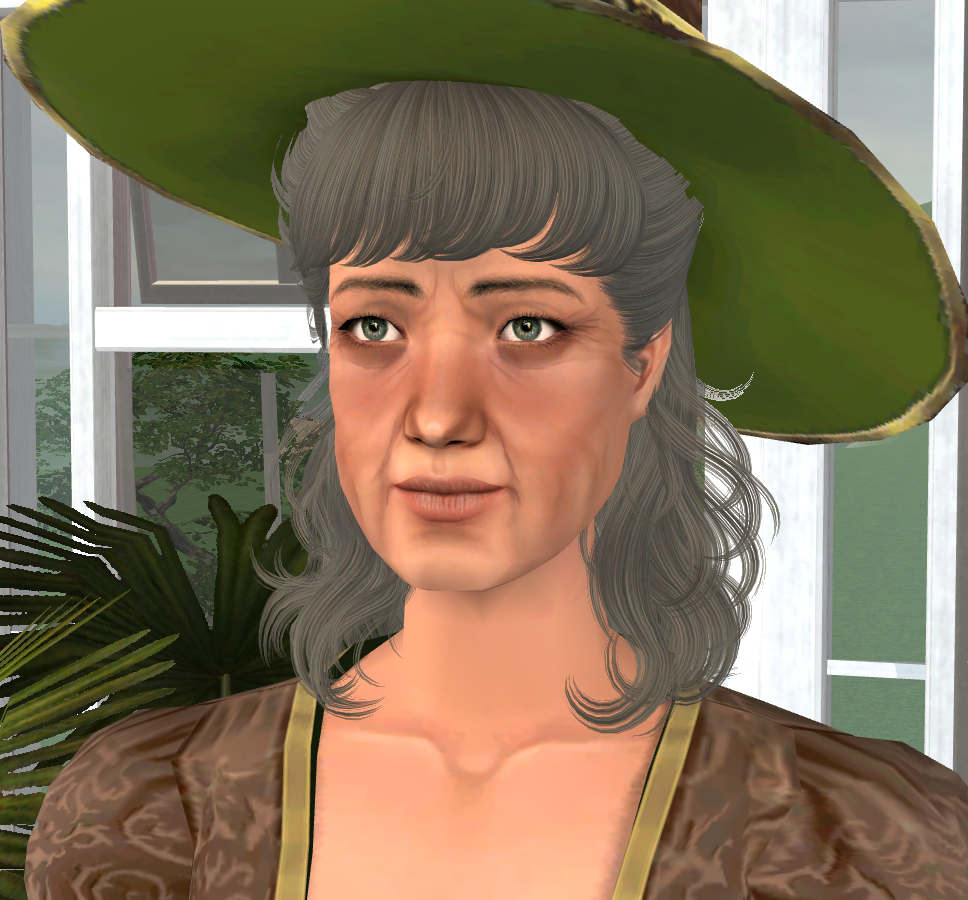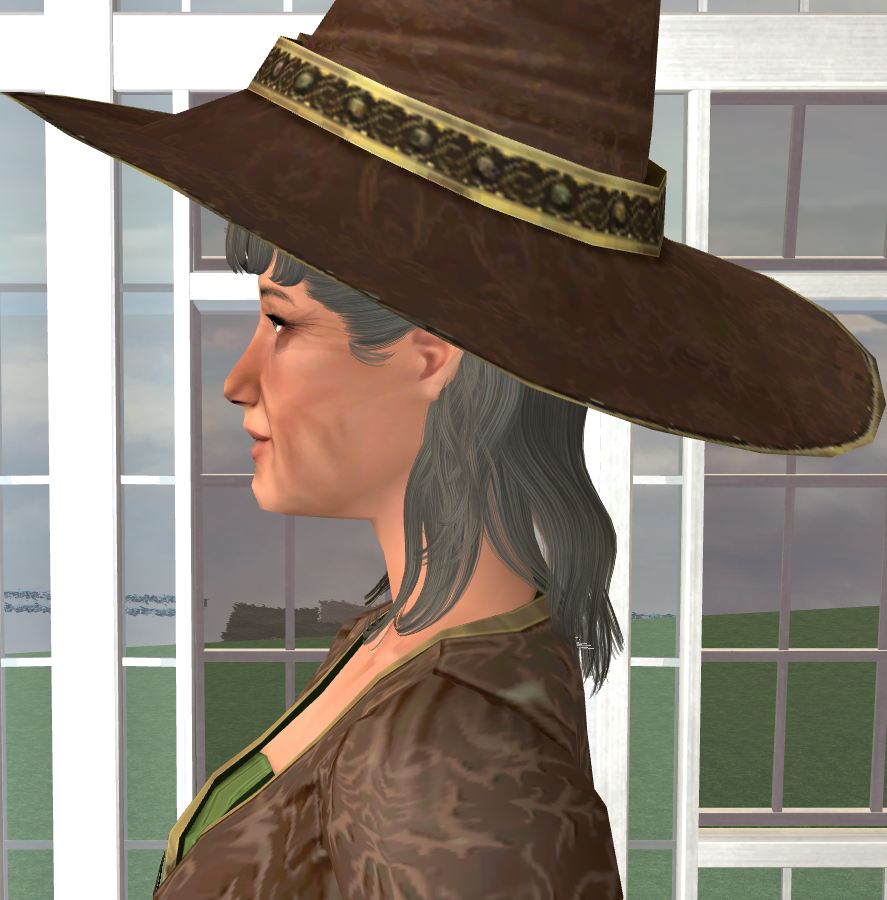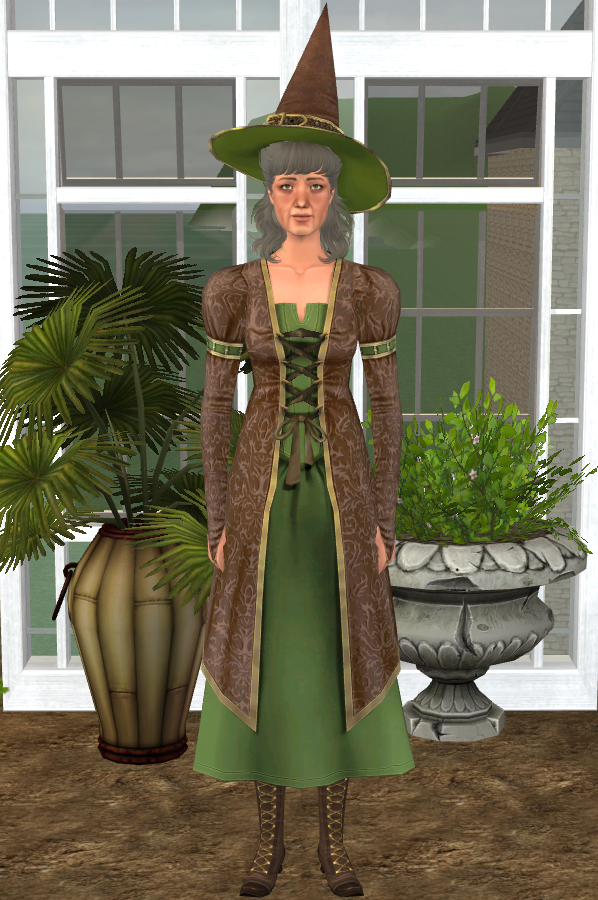 This sim is packaged with default skin, other custom content shown
Sliders used in the making of this sim
5 Extra Sliders for sims 2 by Digi
"More Sliders, Yay!" by Crisps&Kerosene
Custom Sliders for eyes and lower jaw sims 2 by Hexanticle
Line of Jaw height and middle of lower jaw height by Hexanticle
Late to the party sliders Prt 1 by Lifa
10 New Custom Sliders by Memento/Rami
Facial Astmmetry Sliders by Memento/Rami
No eyelash slider by Memento/Rami
Eyelid shapers by Memento/Rami
Even More Sliders by Memento/Rami
Eight Sliders by Memento/Rami
20 sliders by Nopke
24 Sliders by Nopke
Two new simple Custom Sliders for the Nose by Uranium-Z
CC Required but not included
Bumper Brows (Trappings Syrendoft set 02) by Poppet
Heavenly Lips brown by Lilith
Whispers Blush brown 2 by Lilith
Delicate Eyeshadow sunkissed by Lilith
Blueberry Nosemask sunkissed by Lilith
Non Default Honey Skin sunkissed No freckles by Lilith
(Direct Sim File share link original post no longer available)
NewSea Hedonism Emilia retextured + mesh by Lilith
Custom Content by Me:
Professor Sprout Sim
Recolor of
Behind these eyes by Bruno
Grey recolor binned to black of NewSea Hedonsim retextured by Lilith,
Recolor of Reposited Apartment life witch hat accessory by Skell
Recolor of the Apartment life witch dress (Apartment life required for the dress itself, set for Young Adults and Adults, enabled for everyday, athletic and outerwear)
Note:
Rensim's site and original links are no longer active, but they are archived at mediafire the facekit with: Nose Button, Nose Sides, Nosebulb , Teeth, Eyebags, Lashes, Eyebags 2, Eyebags 1 is named rs_ts2blushfacekits
And the Anti shine blush is rs_ts2blushCflexAntishine
CC Included
Bits 'N' Bobs: Nosolabial 2 by MistyBlue
Bits 'N' Bobs: Eyebags Pinkish by MistyBlue
Bits 'N' Bobs Forehead anti shine 1 by MistyBlue
Bits 'n' Bobs Part II : CheekHollow light by MistyBlue
Bits 'n' Bobs Part II: Jaw lines 1 light by MistyBlue
Botox?! No Way!! - Extra Multi-Wearable Wrinkles (Forehead Puckers) by Onah
Botox?! No Way!! - Extra Multi-Wearable Wrinkles (Eyebags) by Onah
Botox?! No Way!! - Extra Multi-Wearable Wrinkles (Laughter lines) by Onah
Botox?! No Way!! - Extra Multi-Wearable Wrinkles (Wrinkles around the eyes) by Onah
Facial shadow and Highlight: Nose-root 1 dark by Simplelife
Facial shadow and Highlight: Cheek 2 Light by Simplelife
Full face makeup multi-wearing aging mask 10 L by Simplelife
Facial shadow and Highlight: under-eye 3 D by Simplelife
Facial shadow and Highlight: under-eye 2 L by Simplelife
Facial shadow and Highlight: Wrinkle 1 H by Simplelife
Facial shadow and Highlight: Forehead 1 L by SimpleLife
Facial shadow and Highlight: Cheek 3 L by Simplelife
Facial shadow and Highlight: jaw1 M by Simplelife
Facial shadow and Highlight: Cheek 3 L by Simplelife
Facial shadow and Highlight: brow 2 L by Simplelife
Facial shadow and Highlight: Sidemouth 1 M by Simplelife
Natural Eyeliner 3 by Simplelife
Facekit: Nose Button by Rensim
Facekit: Nose Sides by Rensim
Facekit: TeethEyebagsLashes by Rensim
Facekit: Eyebags 2
Facekit: Eyebags 1 by Rensim
Facekit: Nosebulb 2 by Rensim
Facekit: CflexAntishineblush by Rensim
Multi-wearable Maxis wrinkles for all ages by Berg
Aparment life witch hat reposited by Skell as accessory,
Additional Credits:
This Sim has been checked and packaged with Mootilda's Sims2Pack
Clean Installer
V1.6.22
All Around the World Non-Default Face Templates (Europe) by isbrealiomcaife
About Me
Have fun. Don't claim as your own and no pay sites