Templar -and Mage- Trait
MTS has all free content, all the time. Find out how YOU can help to keep it running.
Tell me how...
18,032

Downloads
157

Thanks Thanks
77

Favourited
36,970

Views
Uploaded: 17th Oct 2017 at 11:46 PM
Updated: 21st Oct 2017 at 12:18 AM
UPDATE:
User shayene.msoares translate this to Portuguese. It's now added in the download section with their permission
Hello

, I have made
TWO
traits for your sims. This is
heavily
based on Dragon Age Lore. I wanted to bring a little bit of that tension between Mages and Templars into my game, so I made these traits.
Templar trait:
This sims are resilient, athletic, handy and have no problem staying too long on their own. They WILL become tense and/or uncomfortable around anything Supernatural.
Includes
: Ocassional buffs, proximity buffs, whims.
Trait can be found under Lifestyle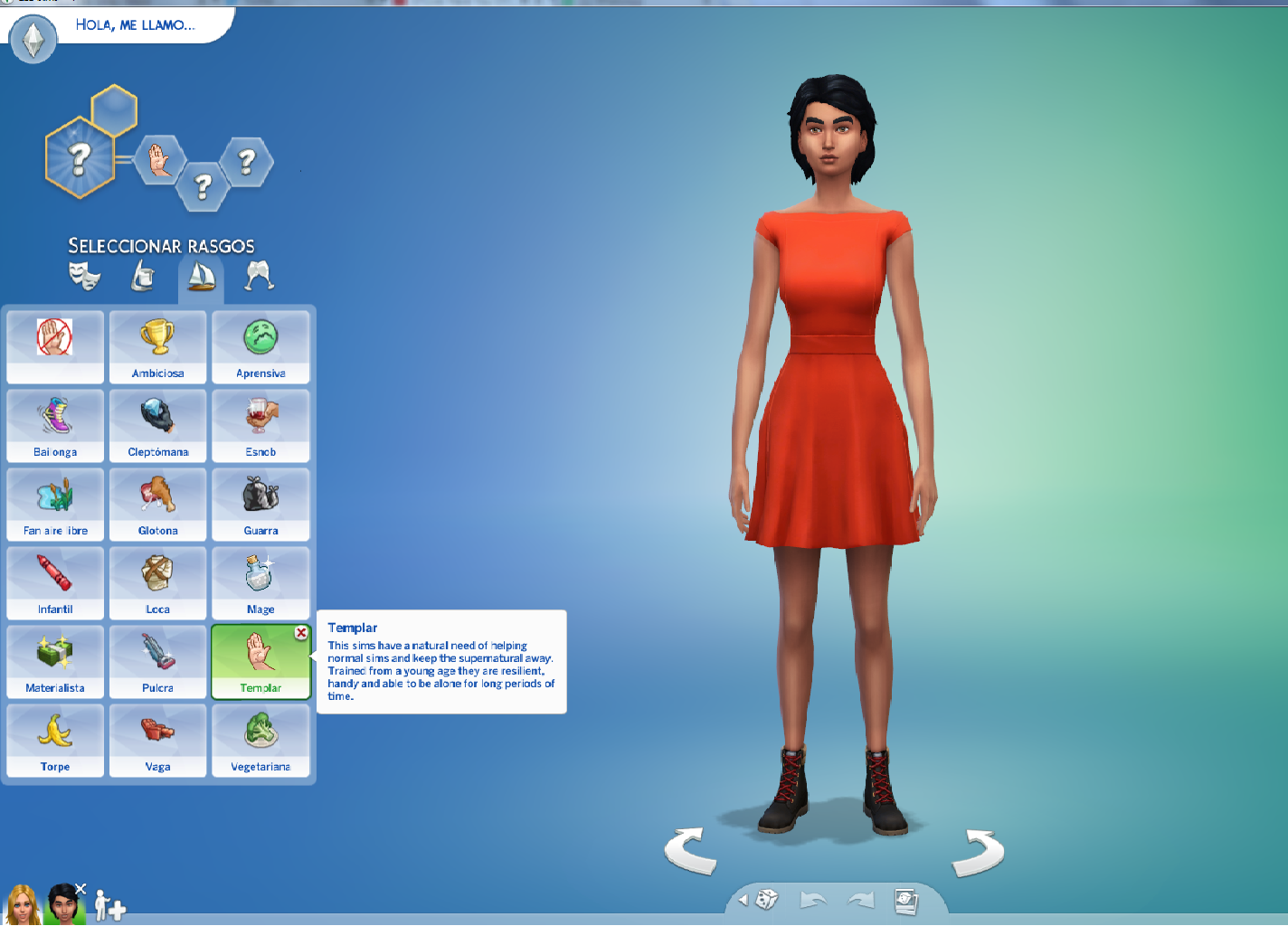 Ocassional buffs
-Andraste's Blessing: Your templar feels blessed by the Maker's bride. (
Mood
: Inspired +5)
-Call your Order Friends: Sometimes templars feel alone, and sometimes templars need to call the only family they know. (
Mood
: Sad +1)
-In need of Lyrium: Your sim really needs something to boost their stamina! (
Mood
: Tense+2)
-Need Training!: Templars need regular training to stay fit! (
Mood
: Energized+4)
-Lack of Work...: Your templar is starting to feel the weight of everyday life! (
Mood
: Tense+4)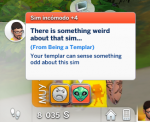 Proximity Buffs
-Mages Nearby: Templars have a bad history with Mages, try to keep them away or find something to calm down! Remember: you can't keep them in a Circle anymore. (
Mood
: Tense+10. This is were the Mage trait comes to play)
-A ghost is near!: Quick! Send that thing back to the Fade! (
Mood
: Tense +5)
-There's something weird about this sim...: Your templar can sense something odd about this sim (
Mood
: Uncomfortable +4) (Reaction to Alien sims)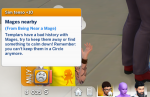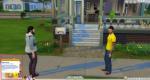 Skill, needs and career boosts:
Social need DECAY rate: 0.4
Energy INCREASE rate: 1.5
Social INCREASE rate: 0.7
Skills increase rate:
Bartending: 1.8 gain
Handiness: 2 gain
Fitness: 2 gain
Social: 0.2 gain rate
Charisma: 0.4
Careers increase rate:
Detective: 1.4
Scientist: 1.4
Athlete: 1.5
Secret Agent: 1.8
Relationship increase rate:
Friendship: 0.3
Romance: 0.4
Mischief: 1.3
Mage Trait:
I made this trait mostly for the Templar Trait. Mages have a small plus in anything creative and have some occasional buffs. They will have whims about gardening, reading books and brewing remedies.
Can be found under Lifestyle too: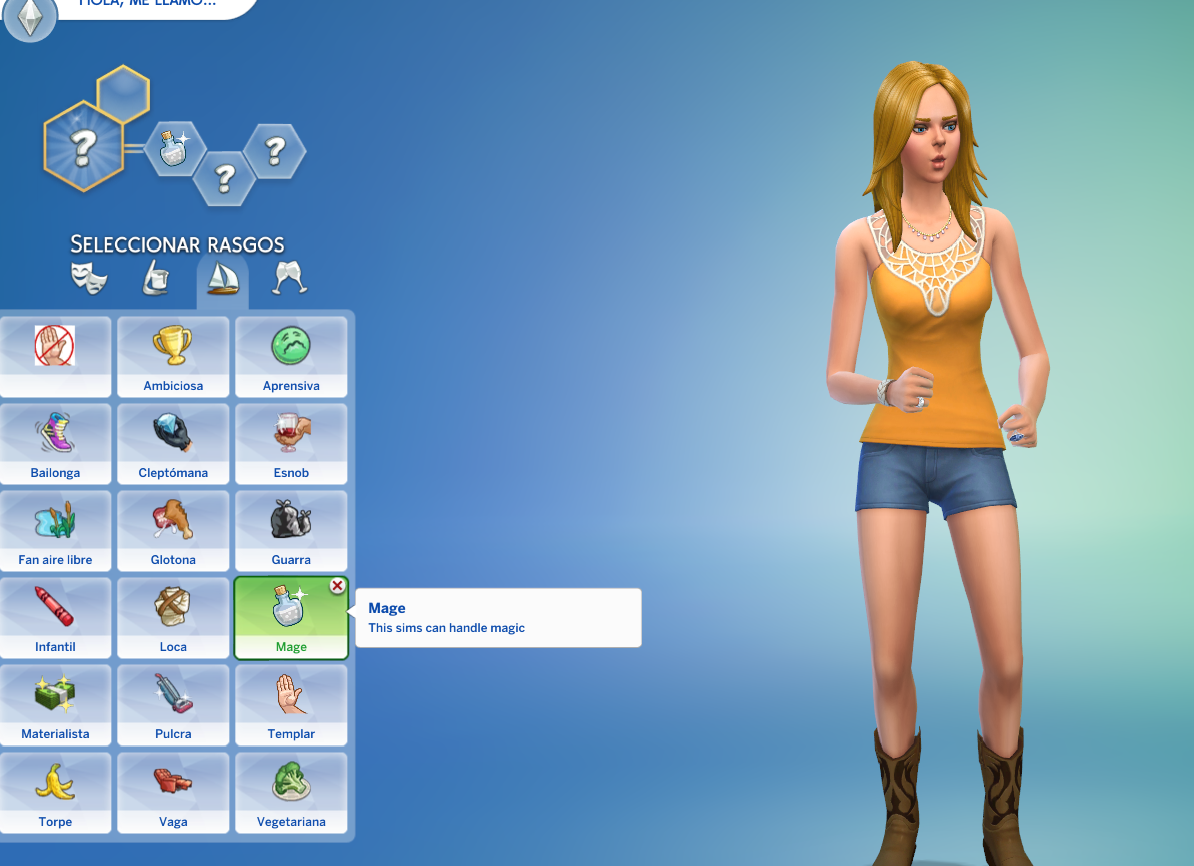 Casual buff(s):
-Magic in the Air!: Your magic sim is ready to create something - magical or not! (
Mood
: Inspired+4)
Proximity Buff:
-Uh oh: Your sim is really scared of doing magic right now, there is a templar around... (
Mood
: Uncomfortable+3)
Skills increase rate:
Homestyle cooking: 2
Creative: 2
If there's anything wrong with both of them, please let me know and I'll look into it. I plan on expanding on both traits once I learn a bit more about how to mod.

Additional Credits:
Mod Constructor by Zerbu
Scarlet's tutorial at SimsVip and her for being really nice at answering questions I had.
Game Version:
PC. 1.35.10.1010