MTS has all free content, all the time. Find out how YOU can help to keep it running.
Tell me how...


Northeney
by
Norn
Posted 27th Nov 2017 at 10:46 PM - Updated 20th Sep 2021 at 11:29 AM by Norn : Updated RH links
676
Thanks
Thanks
401
Favourited
This is a featured upload!
It showcases the best talent and creativity available on MTS and in the community.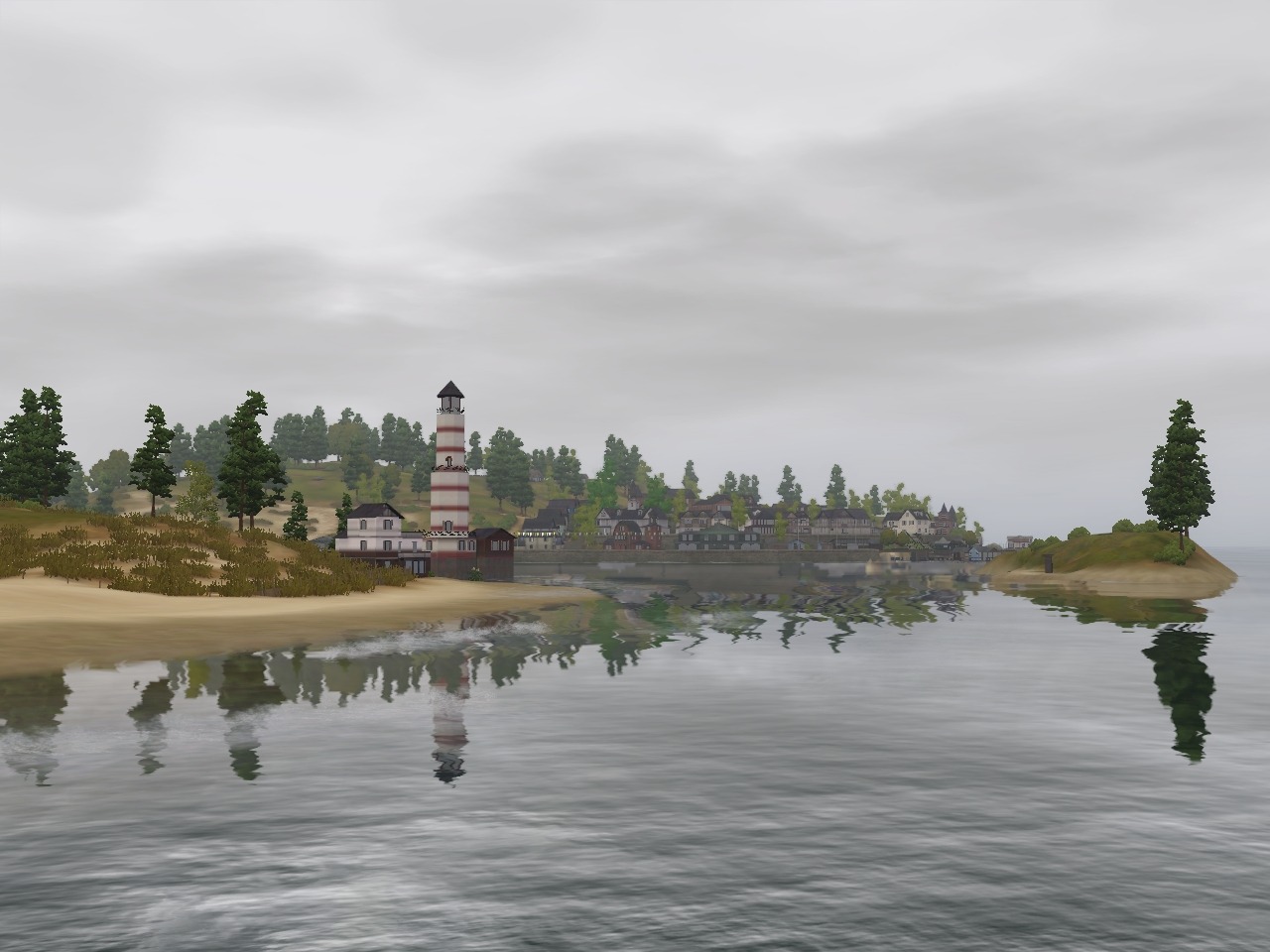 Just want to relax and let your mind wander? To enjoy freshly caught fish at the restaurant "Friday's", which is known across the island's borders? To rediscover your own creativity? Welcome to Northeney, here you can do all this!
For a long time Northeney had stood in the shadow of larger neighbor's islands. But especially in the last few years this has proved to be a great advantage. While the others have turned into tourist ghettos, Northeney can offer (almost) untouched nature. Enjoy endless walks in the dunes, experience fantastic sunsets (weather permitting), have a barbecue at the beach.
However, please don't forget to bring a rain jacket and warm socks - here on the island in the Northern hemisphere the weather can change quickly!
Please note also that large parts of the dunes are subject to nature conservancy protection. Please keep on designated trails. Camping is only allowed at official camp sites. Please take your litter with you and keep your dog on a leash at all times.
After two years of working on this world it's finally ready for release. It started as a small vacation world but somehow grew into a full world.
Northeney is a bit of a mixture of locations. In our world it would probably be located in the South-Western part of the Baltic Sea. Inspirational pictures below are from Hiddensee and the Zingst peninsula. But then, I took a lot of liberties with style and landscaping so it's not a "real" place anymore. It's not intended to be a recognisable place.
Things to note about Northeney:
It's a roadless world. It may take some time until the sims have reached their destination. Also, this comes with some restrictions (see below).
The world contains most career rabbitholes (with the help of rabbithole rugs, see below).
The lighthouse is working - but the effect is only visible if you are on the lot or very close by.
The world comes with custom lighting/weather. So if you have a global lighting mod you might want to take it out to see how the island is meant to look.
A save is included in the download (see more details below). It will add population and fix some things that cannot be done in CAW. Even if you don't intend to play with the included population I recommend starting any new game in Northeney by the provided save.
Requirements
Required Expansions: World Adventures, Late Night, Ambitions, Pets, Seasons, Generations, Showtime, Supernatural, University Life, Isla Paradiso, Into the Future
No store content, no Stuff Packs required
Built on patch level: 1.67.2.024
Required cc:
- Jynx' rabbithole rugs (pets fixed) for stadium, business and journalism, hospital, spa, town hall, science, movie theater, bookstore, grocery from here:
http://www.modthesims.info/showthread.php?t=552847
, post #6, you only need the basegame ones
- Misty's rabbithole rugs for
bistro and equestrian centre
and
Modern tower rug
(simsl3gacies)
Overview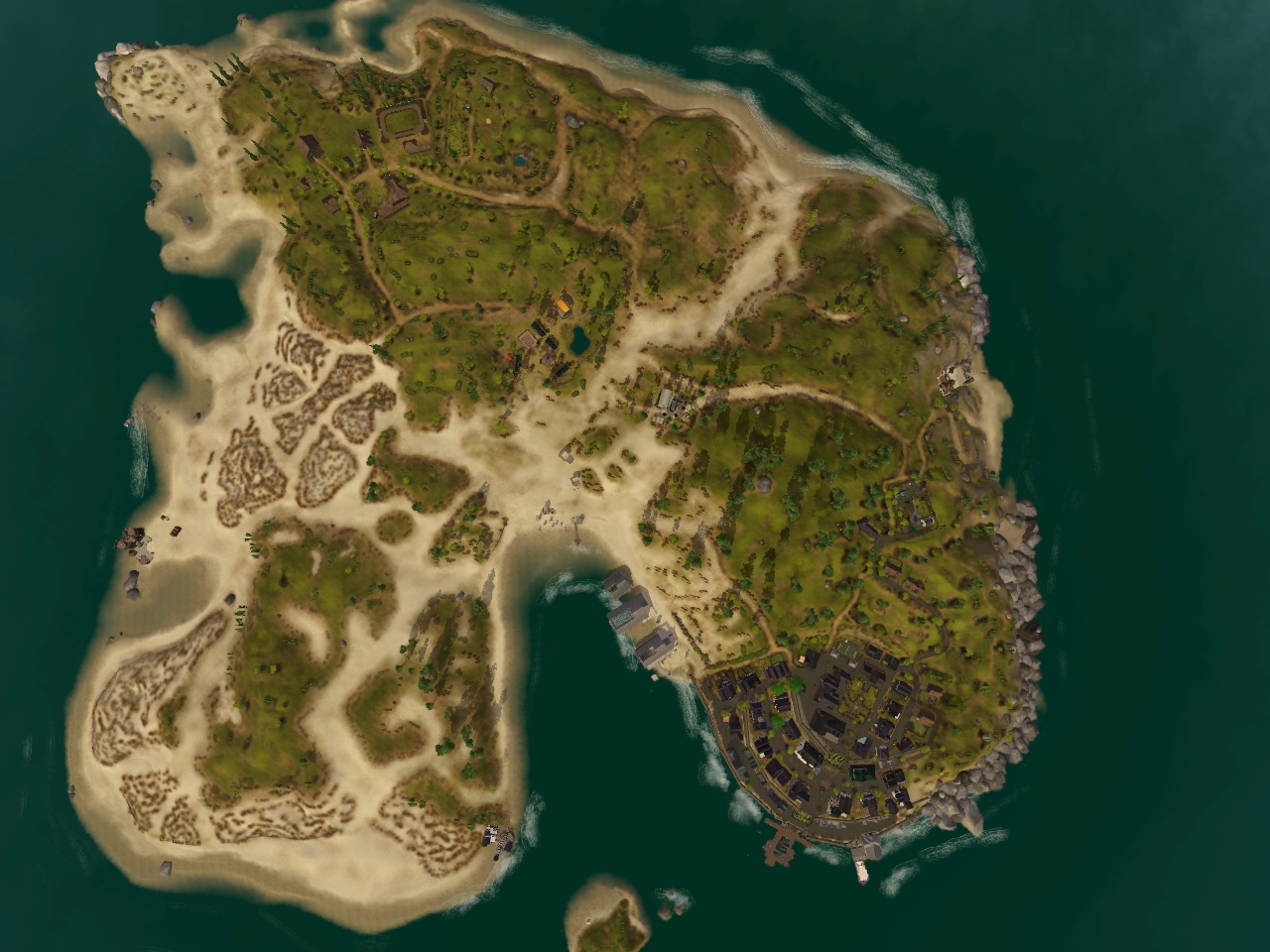 The island is roughly divided in to three parts - the town, the village and the remainder

In the town you'll find most rabbitholes and residentals. It's the cultural center of the island and offers plenty of activities.
The village consists mostly of former farm houses or houses for the farm workers. They have been turned into family homes, often with stables. Orchards and pastures are close.
Large parts of the island are dunes though, inviting long walks at the beach or exploring the area on horseback. Fishing is possible almost everywhere.
List of Residental lots
All residental lots are fully usable and ready to play. To keep object count low, only some are fully decorated, some of them come with basic furniture only. All are CaSt'ed in the style of the world. Quite a few of them offer enough space to expand housing. Some lots are rather tiny though

List of Community lots
Playing in a roadless world
Our lovely little island is happy to welcome visitors and new residents. Please be advised that in order to maintain our quaint and quiet way of life, there are no vehicles permitted in Northeney -
no cars, no bikes, no scooters, no brooms, no buses, no taxis, no limos, no trucks, and no carpool
.
We do not offer pizza delivery or maid service.
Our last repair technician has moved off island, so please check out a DIY book.
We welcome children, and they walk to our excellent school. We love them so much that we don't send them to boarding school.
We do not enforce our teen curfew.
There are no child adoption services on the island.
Though the main land reports the occasional alien encounter, our skies are free of UFOs, though you may meet a green resident or visitor out and about town.
We are happy to provide mail service and daily newspaper delivery.
A butler service will be available.
Thanks and credits
Huge thanks to Crowkeeper, willky12 and attuned, whose constant support and practical help made this world possible. Also to SimmyRN, mammut, maramaja06, ktarsims and Don Babilon for testing and advice.
Jynx and Misty for their Rabbithole Replacements
HP and Awesims for their fabulous textures
willky12: all dive lots and decoration of the flower shop
Crowkeeper: Beach, Beach bar and beach souvenir shop, interiour design boathouse residental
attuned for interiour design and name of Come Clean lot
willky12, Crowkeeper, Roocheysims, Titosims, AcquireSimoleons for population
Brntwaffles for their lighting mods which I used as base for the custom lighting for this world

Known Issues
The names of the rabbitholes don't survive CAW export. If you don't use the provided save you will have to rename them yourself.
The game likes to respawn the trash can in the resort in front of the entrance stairs no matter where I place it. Better to move it someplace else to avoid potential (but not very likely) routing issues (fixed in savegame).
If you don't use the provided save, please note that in some fresh games the Seaport lot and the Black Gull lot are not accessible due to the way the lots are built. This does not happen in every fresh game. But if it does, enter build mode on these lots and set the front of the lot again. This should resolve the issue for this save. If you start a fresh game in this world, you might have to do it again.
Please note that plattform and slide into the ocean in the Old Boathouse Pool are decorative only. Sims cannot use it, nor can they climb onto that plattform. If you try to make them, they will show the weirdest routing and eventually get stuck. You will have to manually reset them in this case.
Wild horses tend to get stuck in the town. I recommend to play without this option. I also recommend to use NRAAS Overwatch to tidy up some other EA bugs.
There are different versions of the Bistro and Equestrian Centre Rabbithole rugs floating around. So in case they are missing in Northeney please manually replace them with the version you have installed. Please don't use two different versions of the same RH rug at the same time, I'm not sure if this wouldn't cause conflicts. The Equestrian RH rug should be located at the Bytzel-Anger (the big lot with the horse training course), the Bistro RH rug is supposed to be at the Harbour Master's Office.
The names for the seasonal festival days at the festival lot don't seem to survive caw export. So if you have only generic names for them feel free to apply whatever names you want for them (fixed in savegame).
You will need to reset/replace the ITF-Elevator at the Institute for Science or your sims won't be able to use it. This is an EA bug.
Update 20th Sep 2021
: Updated simsl3gacies RH rug links
Update 4th Jan 2018
: Added guide how to use save
156 Comments / Replies (
Who?
)
Users who thanked this download also thanked: