>

Wallpaper, Paint, Ceramic Tile, Siding, Ceramic, Wood, Paving, Carpet, Linoleum, and Ground Cover or Sets of all of those
Sims 3 Into the Future solar floor conversion
MTS has all free content, all the time. Find out how YOU can help to keep it running.
Tell me how...
2,513

Downloads
104

Thanks Thanks
13

Favourited
10,302

Views
Uploaded: 30th Aug 2019 at 4:17 PM
Updated: 16th Sep 2019 at 9:53 AM - Quality inspection fixes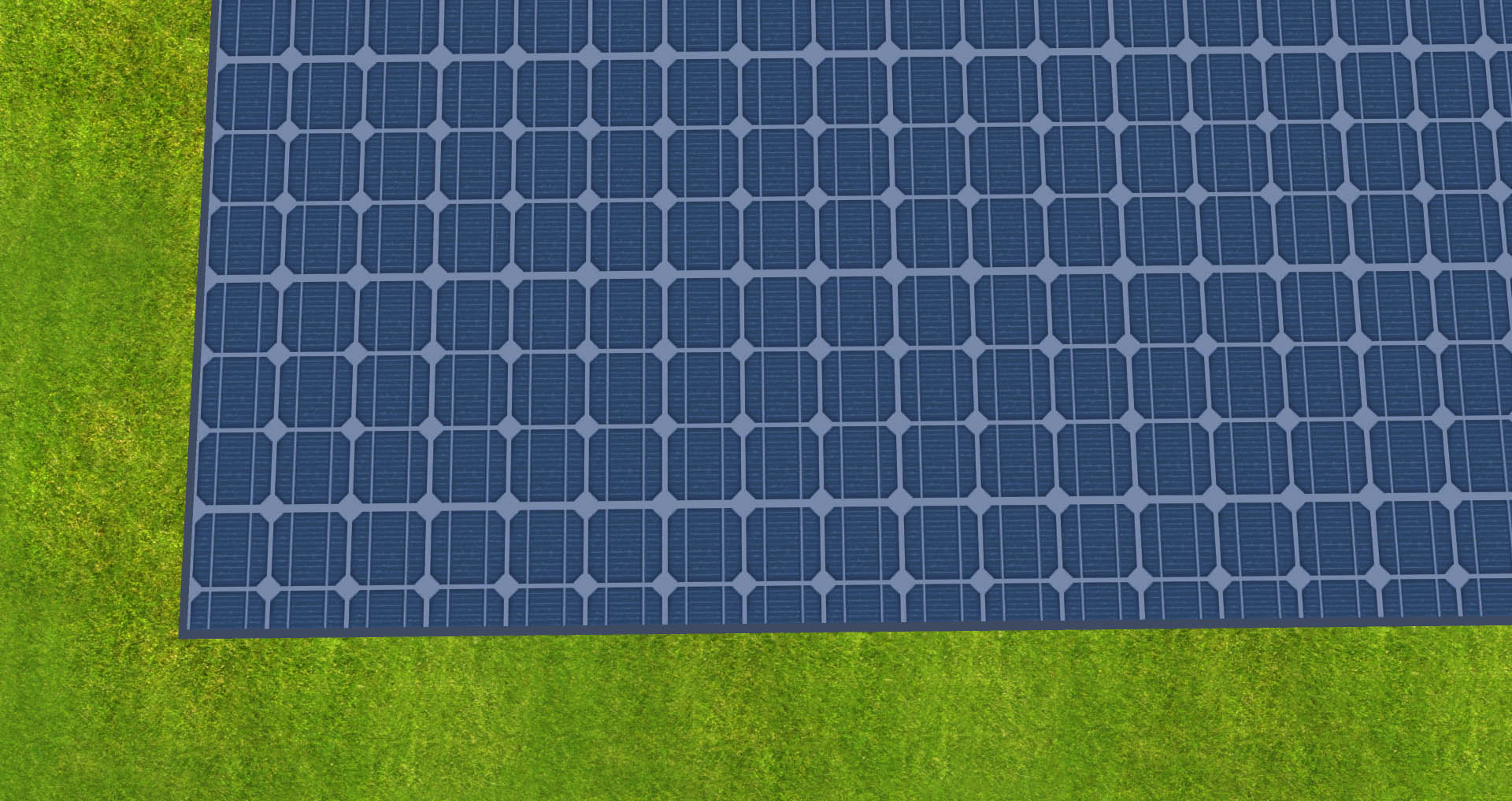 Alas, like with the roof, these solar panels are decorative-only. However, you can now create the ultimate virtue-signalling flat roof if you so wish.
Side note
: This used to be a set that included two different steel panel floors, but they've been removed for the time being. To be added later after some more quality control inspections. My personal recolor of the solar panels has also been removed, pending quality inspections.
The floor still here is a Sims 3 ITF original texture, only I've now added a slight gloss map to it to closer match the shine these tiles had in Sims 3. Combine this with the bar walls I made, and the floorpaint, and you can almost feel like you're playing Into the Future all over again - but in Sims 4 this time!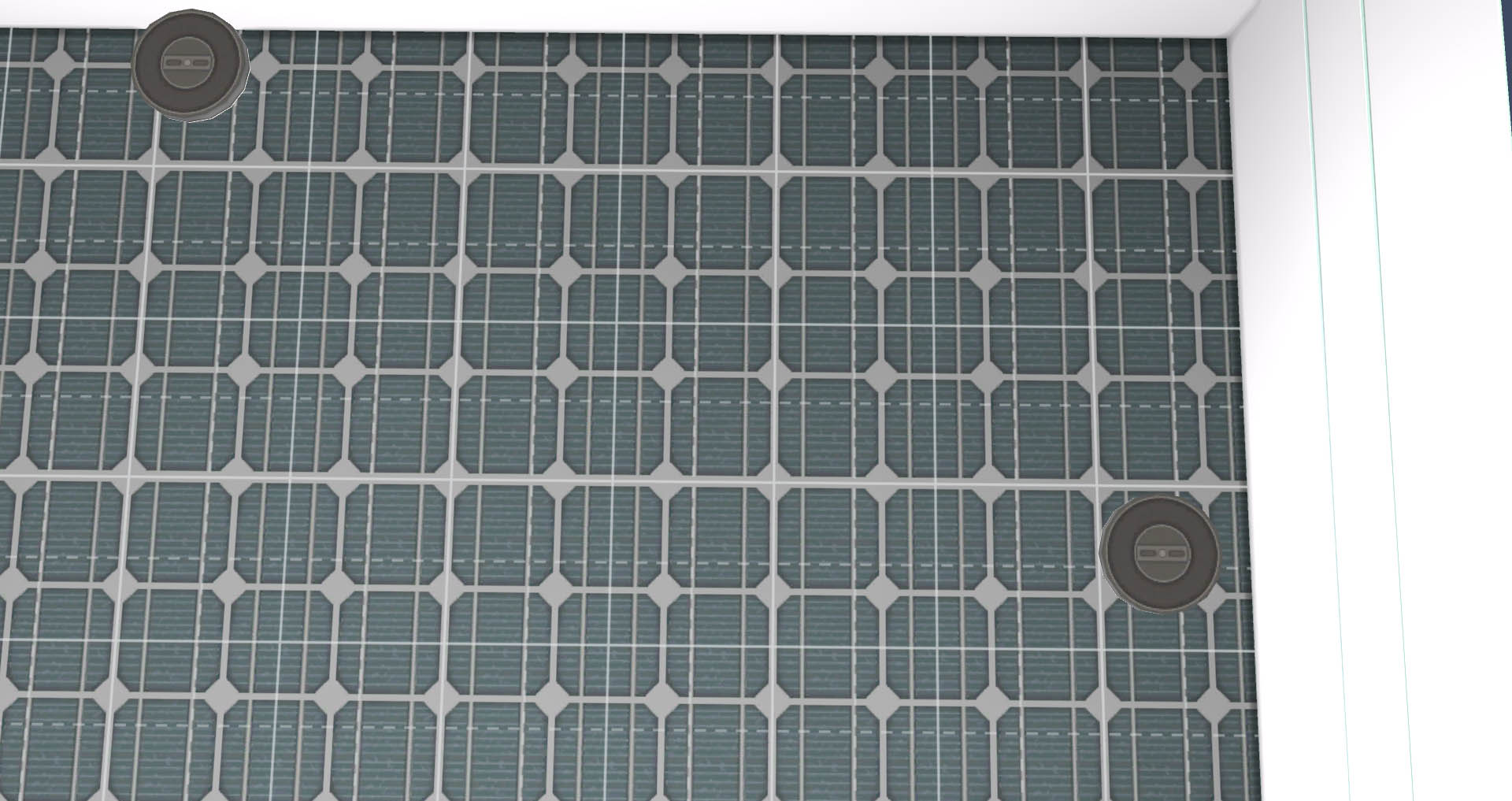 When not outdoors, the solar shine is less noticeable. This shot above is solar panels inside, where they behave more like a carpet.
Where in the catalog?
This floor type is priced around 54 simoleons per tile. It can be found categorized as a Metal, Outdoor, or Miscellaneous tile.
Additional Credits:
Thanks to Sims 4 Studio for making these conversions possible.
Storyteller Additional Policy
Storytellers
Fanfics with Dozerfleet characters: If you include any of my original characters in a webcomic or machinima, please include a fanfic disclaimer, and a link to my profile here or to the Dozerfleet Database on Miraheze.

Trademarks and retention of ownership: Do not claim my original characters as your own. If you wish to make a video adaptation of a Dozerfleet-canon story, please include links to the original work's article page on the Dozerfleet Database. Especially good ones may be promoted on the Database, as well as the Facebook page and / or DeviantArt.

Costume repurposing: If you use a Dozerfleet-franchise-specific costume for something other than its originally-intended purposes, please provide credit and a link.

Artist attribution: For most franchises or related characters canon to the Dozerfleet Megaverse, you need only credit my uploads. For Camelorum Adventures™ and related uploads, please also give credit to Chad Patterson (Prodigal-Gamer), Shases, and Irina Anghel (AnirBrokenear) for inspiring the creation of the series and characters. For anything related to Cagegirl, please also credit Adam-00.

Non-Dozerfleet-specific items: Items which are adapted from non-Dozerfleet properties (e.g., Sharknado shirts, Power Rangers 2017 suits, Marvel characters, etc.) need not be credited; though end credits and a link to me are greatly appreciated.

Attribution by link: You may credit my uploads on DevianArt / MediaFire any time. Include links to Mod the Sims only if the upload is also hosted on Mod the Sims. Items not hosted on Mod the Sims should be link-credited to their DeviantArt / MediaFire locations instead. This includes any item rejected on MTS but allowed on DeviantArt and MediaFire. Anything never submitted to MTS in the first place, such as the Cheshire Pig from Camelorum Adventures, should also be credited on DeviantArt / MediaFire.)

Templating: If you use one of my original characters as a genetics template for another character, credit and a link are greatly appreciated but not necessarily required. Consult with me if you are unsure.

Miscellaneous: For any other use in machinomics or machinima, PM me if you have questions. Most other uses should be fair game.
Uploaders / Downloaders
Do not redistribute anything without consulting me first. PM me if you want something I've discontinued.