High Standards Kitchen
30,174

Downloads
1,295

Thanks Thanks
177

Favourited
86,159

Views


Uploaded: 4th Jun 2012 at 4:57 PM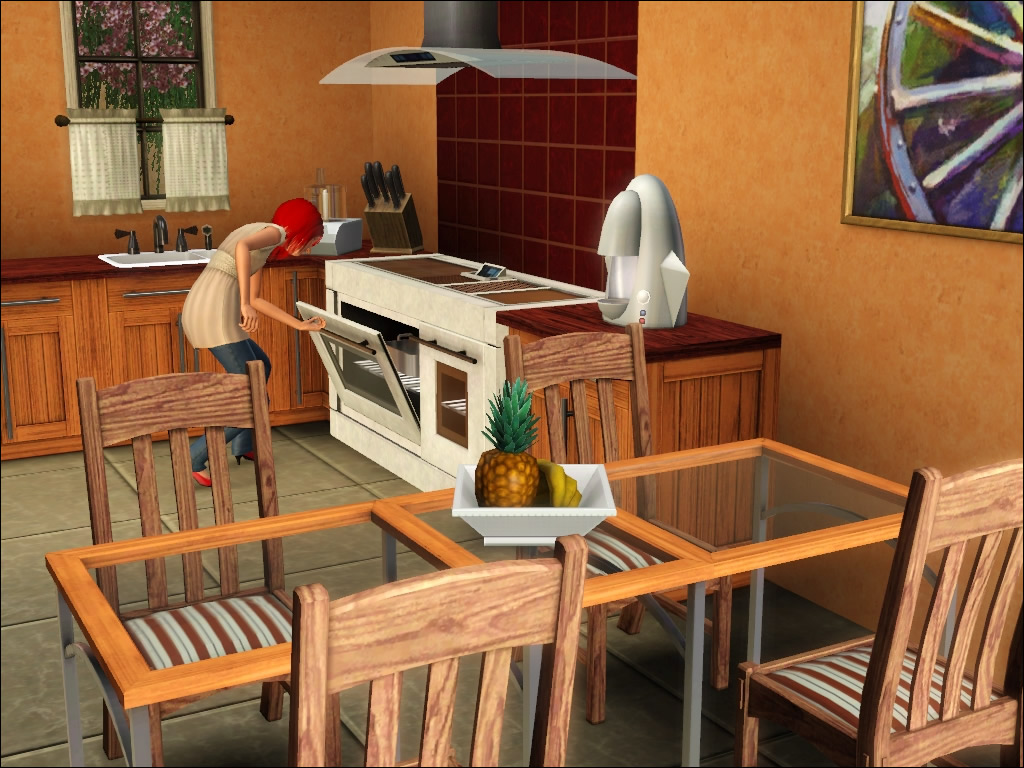 Photo by LadyAwesome
For umpteenth months now, I've had a slew of objects created. However, many random things in this thing called the "Real World" has prevented me from properly bringing them to you. But I buckled down and made an effort to go ahead and push through and bring to you today the fruits of my past labor.
For your consumption today I have a beautiful bounty of kitchen objects sure to sate any designers pallet. Meticulously machined-crafted stoves, generously over-sized for American use will be the bee's knees of your home. It features six burners, available in Gas or Induction, griddle, grill, double ovens, and an advanced touch-screen control center to handle it all. To complete the look, finish it off with one of three enticing range hoods. For the Aspiring professional chef, opt for the matched Heavy Duty, High Flow block hood. For more homely designs the other two feature unique glass-through-material designs.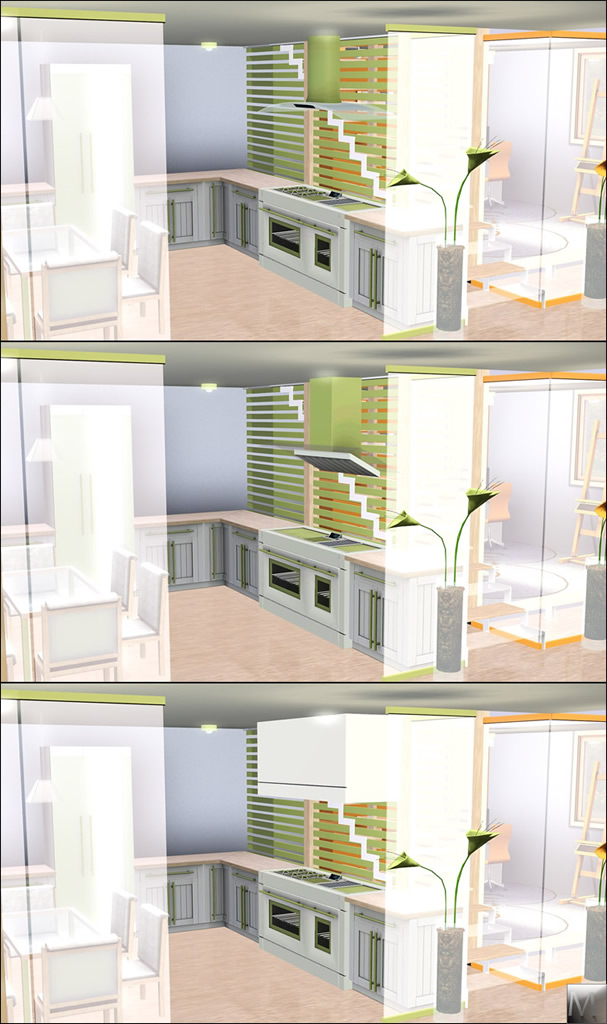 No matter how fancy the kitchen may look, guests will be at odds without a place to set your dainty creations on. A first in your Sims world*, attain the perfect length and look with expandable tables, by use of leaves. Two timeless designs make certain it fits with your decor anywhere it's placed. Each design is extraordinarily easy to assemble in seconds. Place an end piece, then either place an opposing end piece, seat section, or support piece. Make tables as short as two tiles or as long as 20 tiles!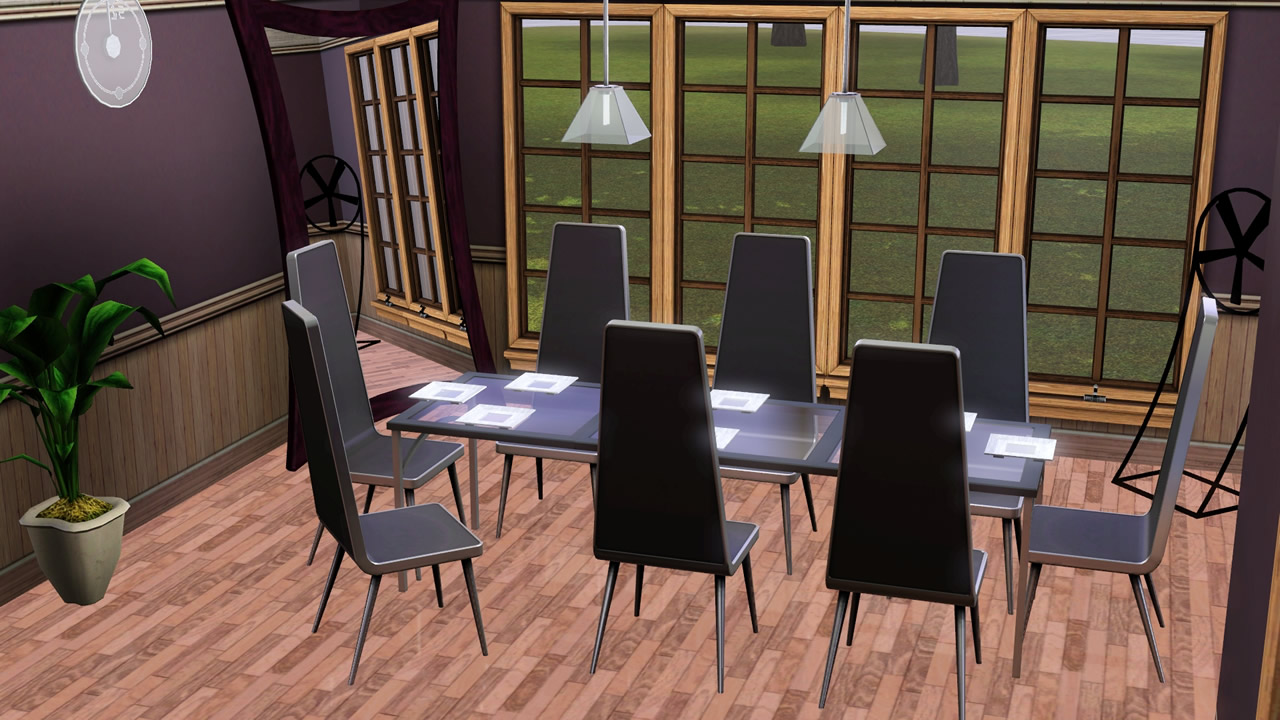 Polygon Counts:
| File Name | Name | Price | Channels | Slots | Polys | Find |
| --- | --- | --- | --- | --- | --- | --- |
| PMAHO-STV-01 | 2TSTVINT01-PMA "Americanized House Stove" | 9100 | 3 | 26 | 1905/1495 | Large Appliances |
| PMAHO-STV-02 | 2TSTVINT02-PMA "Americanized House Stove" | 9100 | 3 | 26 | 1157/846 | Large Appliances |
| PMAHO-DCR-01 | 2TSTVDCRINT01-PMA | 1050 | 2 | - | 93 | Misc. Appliances |
| PMAHO-DCR-02 | 2TSTVDCRINT02-PMA | 749 | 2 | - | 252/174 | Misc. Appliances |
| PMAHO-DCR-03 | 2TSTVDCRINT03-PMA | 699 | 2 | - | 376/304 | Misc. Appliances |
| PMAHO-SUR-01A | Homeland Dining Table | 230 | 3 | 5 | 1056/339 | Surfaces/Dining |
| PMAHO-SUR-01B | Homeland Dining Table Extension | 195 | 2 | 5 | 102/68 | Surfaces/Dining |
| PMAHO-SUR-01C | Homeland Dining Table Support Extension | 175 | 3 | 5 | 760/244 | Surfaces/Dining |
| PMAHO-SUR-02A | Clara Dining Table | 149 | 2 | 5 | 262/120 | Surfaces/Dining |
| PMAHO-SUR-02B | Clara Dining Table Extension | 120 | 2 | 5 | 137/134 | Surfaces/Dining |
| PMAHO-SUR-02C | Clara Dining Table Support Extension | 100 | 2 | 5 | 472/198 | Surfaces/Dining |
Additional Credits:
LadyAwesome
MTS Chat
Armiel's
Build Set - DIY
HugeLunatic's
Country Windows
Morphead's
High End Condo Stuff
Morphead's
Living Room in Glass