(UPDATED FOR ISLAND LIVING) Pyromaniac Trait + Allow Fire on every lot Script
MTS has all free content, all the time. Find out how YOU can help to keep it running.
Tell me how...
73,995

Downloads
337

Thanks Thanks
130

Favourited
89,234

Views
Personal Picked Upload!
This is a personal favourite of the creator!
Uploaded: 15th Jan 2017 at 1:44 PM
Updated: 29th Jun 2019 at 1:43 PM - script mod missing description
Changelog
V2.1 - Updated for 1.52.100.1020
V2 - Updated for 1.51.77.1020
Reworked the entire mod
Removed the custom whims and Fireplace moodlet(s) (Might add them back later but I'm still figuring out how to)
Replaced a bunch moodlets with custom ones, such as Singed, Fire! and Fire is out!
Pyromaniac sims get tense if they haven't started any fires recently (Based on similar behaviour for the Kleptomaniac)
Added a script mod that allows fires on every venue type
V1 - Original (no changes)
Mod description
This mod adds the Pyromaniac trait to the Sims 4.
Basically, Sims with this trait have the same "Start Fire" as Angry ghosts who died from fire. Additionally, they react differently to fire, by getting a happy buff instead of a tense one. They can't get hurt by fire (starting a fire will light them up but they will survive) and will get a sad buff when fires are put out. Furthermore, they get Tense if they haven't started fires in a while, and Bored if they put out a fire.
On top of this pyromaniacs also have whims to light / purchase a fireplace, and start a fire. There's also an extra buff that is given by a fireplace.
(Removed in the newest version, might add it back later but I haven't been able to update this part yet)

(Optional) Script Mod

I've added an additional script mod that allows fires to spawn on every venue type. I thought it would be easier than overriding the XML of every venue type and possibly cause conflicts with other Mods. This mods basically overrides the "allows_fire" setting for
every
venue to "true".
Conflicts with other mods
This mod conflicts with every mod that changes the following XML tuning:
B61DE6B4!00000000!0000000000003A86.object_terrain.ObjectTuning.xml
E882D22F!00000000!0000000000009A2A.fire_Panic.InteractionTuning.xml
E882D22F!00000000!0000000000012544.fire_reacting_to_fire.InteractionTuning.xml
E882D22F!00000000!00000000000125EF.sim_Fire_RouteToSafety.InteractionTuning.xml
Build version
This mod was built with Game version 1.51.77.1020.
If you have an old version of this mod (you probably don't because it has been outdated and not working for a long time), you need to reassign your old Pyromaniac Sims with the new Pyromaniac Trait (the trait from this version and the old version are not considered the same by the game, sorry!)
Other Stuff
This is my first upload/mod for the public. I hope I did everything correctly (both in modding and uploading), feedback is always appreciated

Sorry it took so long for me to update this mod, life got in the way and I completely forgot!
In case something like this happens again, I hereby grant permission to others to continue/update the mod
Images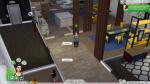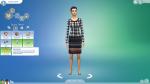 Credit
Forgot to add this part when I initially made this post, but: credit where credit is due:
Sims 4 Studio
Zerbu (for Mod Constructor)
scripthoge for his injector script found in his mod