>

Mods that run in the background that modify game play in all lots without player intervention.
Undertale – Radio Station
MTS has all free content, all the time. Find out how YOU can help to keep it running.
Tell me how...
2,594

Downloads
27

Thanks Thanks
5

Favourited
29,658

Views


Uploaded: 20th Jun 2018 at 1:40 AM
Updated: 7th Apr 2022 at 6:16 PM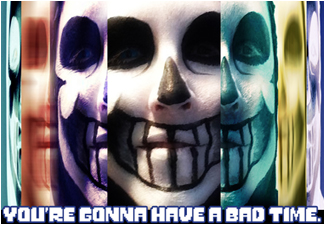 UNDERTALE - RADIO STATION
Requires Freetime
Hi all!

As some of you might know,
I am a huge fan of 8-bit and 16-bit videogames. Those games were created in 2D (not 3D) and with limited graphics and special effects.
To everyone's surprise,
even in our modern age of hi-res technology, some of those games are special enough to not need bells and whistles to retain attention - they are fantastic in other ways.
UNDERTALE IS ONE OF THOSE AMAZING, MEMORABLE GAMES,
because of its complexity and the quality of its storyline.
Today, I am NOT bringing you Undertale's storyline though - I am bringing you its AMAZING, FANTASTIC MUSIC!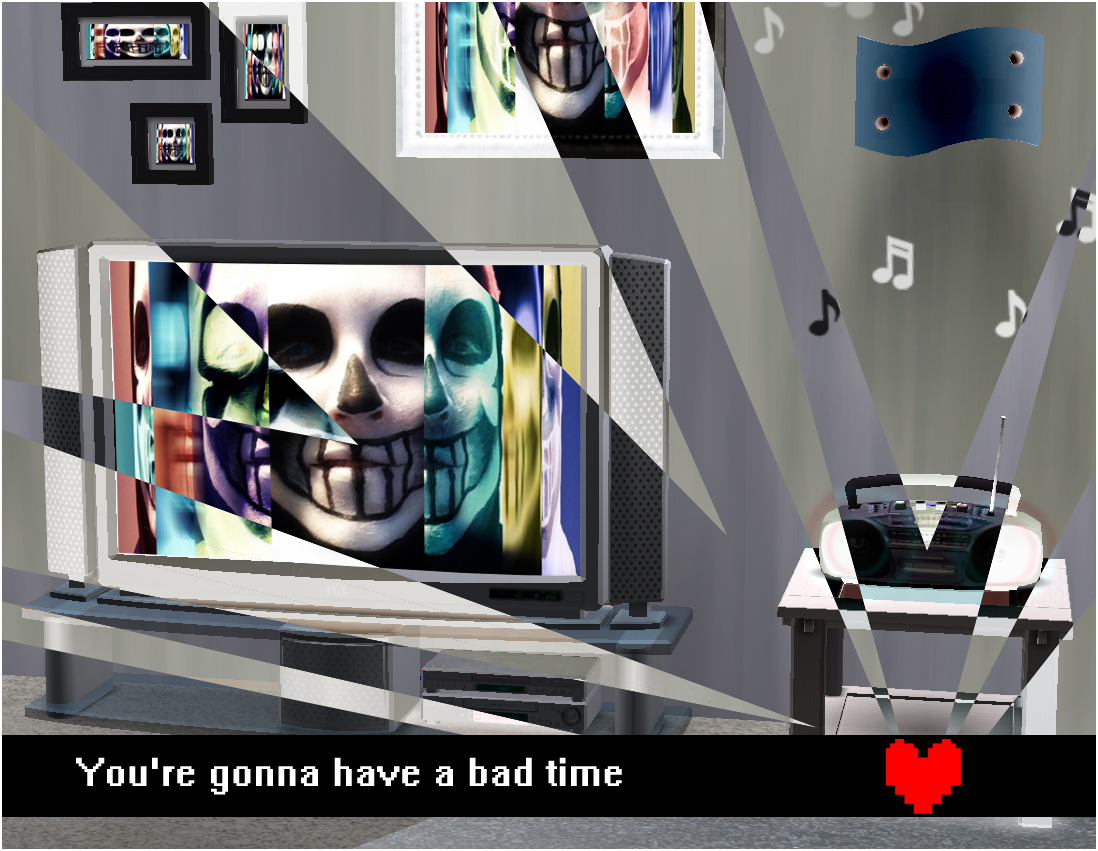 UNDERTALE'S MUSIC
FOR YOUR SIM HOUSES

WHAT IS IT?
It's a new radio station. It's a Global Mod which
adds new stuff to your game
.
USEFULNESS
It will be useful to you if you're a fan of Undertale or if you like
great videogame music
.
ESSENTIAL RESOURCES ONLY
You get the
music
, the
playlist
and the
folders
to place it correctly. Isn't that great?

MOD FUNCTION
Well, it's a new
Custom Radio Station
. You and your sims get new music to listen to.
MOD TYPE
My mod adds new content to the game.
It doesn't conflict with anything.
Even if you made other Custom Radio stations before, it won't erase them, it will add a new one to them.
RANDOM PERSON ON THE PICTURES
Well that is me, dressed as Sans the Skeleton for a previous Halloween. Sans is an important character in Undertale.


INSTRUCTIONS
How to install your new Radio Station
*** You need Freetime.
1) Pick
the group(s) of songs you are interested in
2) Unzip
the zips! Put
the folder
which was in the zips
in your My Documents folder
. It contains an EA Games folder which should be put where your current one is.
3) Your computer should ask
if you wish to MERGE both folders - SAY YES. By saying yes, your computer will copy the songs in the proper place in your Sims 2/Music folder.
4) If you download many zips,
your computer will ask if you wish to overwrite a file called customstation.xml - SAY YES, this is the playlist. It will add the custom radio station to your game. If you install all the playlists of this set on top of each other, it doesn't matter because they all contain the same information. If, for any reason, you lose the playlist, and don't know how to make it again, redownload it and place it in your My Documents folder again.
5) IT'S READY!
You can now hear your new UNDERTALE radio station either in the Audio settings or - better! - from a sim's radio.

6) The playlist goes by
the order in which those musics are heard while playing Undertale. If you downloaded them all, Flowey's music will be the first one.

---
I hope you enjoy this. Have fun!

***
Sorry if you don't have Freetime!
I tried MTS's tutorial on making radio stations compatible with the Basegame but it didn't work. Fortunately, Freetime still makes this possible.


CREDITS
All the music included in this upload was written by Toby Fox, who was kind enough to offer me permission to share it with you here. All rights reserved.

PLEASE


DO NOT REDISTRIBUTE TOBY FOX'S MUSIC!! It is high quality copyrighted material. I had permission from his manager to use it for this set only (I joined proof). Please understand and respect him and his amazing work!