Sims 3

>

>

New terrains for your custom neighborhoods & CAS screens
UPDATED: The Kingdom of Niua Simoa for World Adventures
MTS has all free content, all the time. Find out how YOU can help to keep it running.
Tell me how...
77,092

Downloads
1,673

Thanks Thanks
269

Favourited
317,665

Views
Picked Upload! This is a picked upload! It showcases some of the best talent and creativity available on MTS and in the community.
Personal Picked Upload!
This is a personal favourite of the creator!


Uploaded: 2nd Feb 2010 at 4:28 PM
Updated: 7th Aug 2011 at 1:27 PM
NIUA SIMOA for World Adventures
fig.1 - Niua Simoa overview.
MAJOR UPDATE 2: An Amb/Late Night/Generations version of Niua Simoa is now available here: Niua Simoa (update 3)
Added Ambitions venues.
Added Late Night venues.
Shifted some lots to make the world more fun to play.
Made Ariifano Karakia never age.
Made the three kuia never age and be vampires.
Added a LARGE number of new homeless and service Sims.
Revamped several fale lots so that they were more playable.
Fixed and play-tested tombs many times over to ensure they work as I intend.
Improved terrain painting.
Added lighthouse beam.
Checked routing.
MAJOR UPDATE 1: Niua Simoa for World Adventures is now prepopulated. The world will install with its sims, fresh from the Simpack.

Town is now much larger. Like a... ...town.
Several new families and lots (see below).
Tombs fixed.
No more getting stuck on the outer volcano! This area is no longer routable.
Store content removed.
No CC/slider hacks on Sims.
No more heat haze. (It was a bit much, frankly).
Full World.
No CC, or store content.
The flyover on the initial load is shaky, but there. It's a trick I'm still learning.
Caution: The prepopulation method has resulted in no issues for testers so far. If you do come across an issue and suspect prepopulation may be the cause, please alert us in the comments. However, the method has had a lot of testing at this point and seems perfectly safe.
DESCRIPTION
If you played the basegame version of Niua Simoa, you explored a temperate island, but times have changed. Several years ago a volcano erupted out of the ocean floor near Simoa, dramatically warming the local climate. Plant life on the island has thrived in the increased humidity, allowing bigger palms and brighter flowering bushes. The sudden increase in heat may, in fact, be exactly the event that will attract tourism to the otherwise quiet nation. With more tombs, a richer backstory, lusher vegetation, and the opportunity to escape the island and head overseas, this version is in many ways the definitive one.

Niua Simoa is a volcanic island with a large coral reef around its edges. There are three local volcanoes. Mount Totara is extinct, and the site of an old fortified village. Mount Nikau is active, towering up in the centre of the island. The third volcano is unnamed, but it is out in the ocean, and the resulting steam has caused a permanent heat hase over the island. Sand bars have built up atop the reef, forming islands (motu) around the lagoon. There is great fishing in the shallow lagoon, with a fresh water source flowing down from lava formation hills. Tapuwhai Town, the main township, is small, and there are very few large houses.

This island is a kingdom, a constitutional monarchy, with the family Tapuwhai as heads of state. Henry I is current ruler, although his age is showing, and Henry II is set to take over. There is a Parliament, but its powers are tightly reigned by the royals. Public infrastructure is very poor, there is no public pool and the Sim Nation military have withdrawn from the island. However foreign aid and private investment has ensured science, crime and other elements are represented in the economy. A recent investment is the Waka Village subdivision, an attempt to lure wealthy overseas sims. This is a sim-made island in the lagoon with lots that sell at a very hefty premium, although they provide lovely views to make up for the cost.
fig.2 - Tapuwhai Town map.
WORLD FILE
Map Size: Large.

Spawners: All the basegame spawners are available, except for some seed spawners. All the missing seeds, however, can be found as plants on community lots. Some rare spawners might require zenoportation. You can find Geodes, Septarian Nodules, and some Koi on Niua Simoa.

Routing/Layers: Sims can route almost everywhere except steep volcanic terrain, and two small islands that contain nothing except rare spawners accessible elsewhere (you can walk on these islands, but only via zenoportation). The camera routes to the very edge of the reef surrounding the islands, giving good panoramic views, without ugly horizons. The world file is divided into twenty layers. Different kinds of spawners and plant species account for most of them. I've only used 7 textures, so there's no risk I've exceeded the 8 texture limit.

Lots: There are 90 lots in this world, with the following sizes

- 3 lots sized 10x10
- 33 lots sized 16x18
- 1 lot sized 16x20
- 1 lot sized 18x41
- 23 lots sized 20x30
- 1 lot sized 25x35
- 1 lot sized 25x50
- 8 lots sized 30x30
- 1 lot sized 30x40
- 1 lot sized 30x50
- 1 lot sized 38x64
- 6 lots sized 40x40
- 1 lot sized 44x58
- 1 lot sized 50x50
- 1 lot sized 60x60
- 1 lot sized 64x64

Community Lots = 24
Residential Lots = 66

37 residential lots are entirely empty of houses or sims.
13 houses are empty.

All basegame rabbit holes are included except for the Military one. This is missing to reinforce the poverty and remoteness of the island. There is a gym available, several parks, a fishing hole, a library, and there are several hidden lots as well. There are two tombs on the island.
LINKS:
The following lists will link you directly to the information of those lots/families.
LOTS


Click the links in the list to see a detailed description.

Residential

- EA lots
- plasticbox's Wee Barnoid #04
- plasticbox's Wee Barnoid #08
- plasticbox's Wee Barnoid #09
- plasticbox's Wee Barnoid #11
- plasticbox's Wee Barnoid #12
- plasticbox's Wee Barnoid #15
- plasticbox's Wee Barnoid #16
- plasticbox's Wee Barnoid #17
- plasticbox's Wee Barnoid #19
- plasticbox's Wee Barnoid #21
- plasticbox's Wee Barnoid #22
- plasticbox's Wee Barnoid #23
- plasticbox's Wee Barnoid #24
- plasticbox's Maywood House
- Mau Fale
- Palefau Fale
- Rotorima Fale
- Small Pasimfic Fale
- Bung Fale
- Royal Tapuwhai Palace
- Density Pasimfic
- Solitary Grunge

Community

- Rabbit Holes
- Flavour Lots
- Niua Simoa Donation Library
- Tapuwhai Cultural Centre
- Sevele Gym
- Elesabeti I Park
- Waka Pond Juice Bar
- Ancient Pa Site
- Starfruit Cemetery
- West End Nectary
- Kingdom Dojo

- The Copper Eel
- Tapuwhai Fire Station
- Royal Salon
- Laundromat
- Knack's Tiki Shack

POPULATION
Time has passed, and the population has developed since the base game version of Niua Simoa. Sims met in the earlier version are older, there are new children, new adults, and even one or two new residents.

Click the links in the list to see a detailed description.

- Palefau (Tane & Totara)
- Palefau (Hakopi & Runa
- Tapuwhai (Royals)
- Mau (Marie-France & Joseph)
- Mau (Isobelle & Penelope)
- Sevele (Anju & Honare)
- Young Roomies
- Rotorima
- Karakia
- Gao
- Chin (Mae)
- Chin (Hina & Tim)
- Stevenson
- Potpourri
- Schiffer
- Ling
- Tumeke
- Roger
- Red
- Blue
- Bowie
- Solomon
- Fuanaki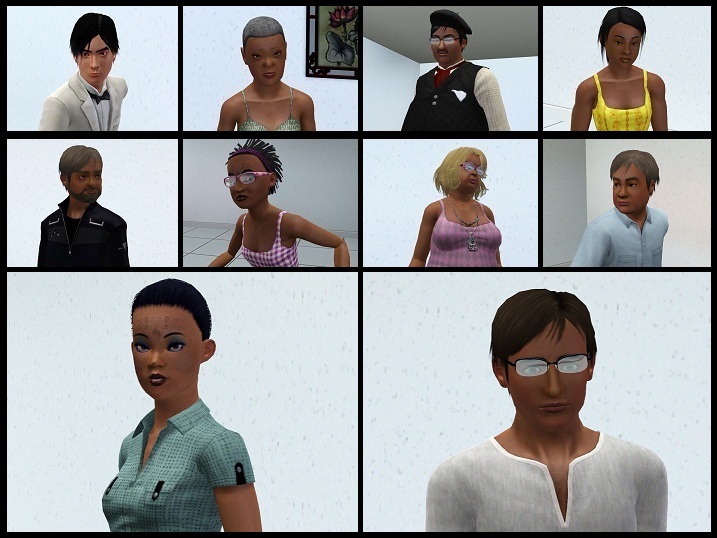 KNOWN ISSUES
- Some graphics cards will not display underwater terrain, so you won't see the reefs.
- Photos taken in Niua Simoa declared themselves taken in "**** Niua Simoa ****".
- I couldn't rename this dramatically enough to allow it to be played alongside the basegame version. For some reason.

It's an either/or thing, sorry.
- There is a statue blocking the way to the mailbox on the Tapuwhai lot that I forgot to fix. If you play this family, make sure you squidge the statue out of the way. Many apologies!
THANKS
The whole MTS community, really. Thanks to HP, Bakafox, JM Pescado, twallan, plasticbox, dolldrms1, I'mSimalicious, tomvanroosmalen, Flabaliki, save_the_whales, Simmiller, NekoCat, Srikandi, cookniro, Judhudson from simprograms.com, moyrie, and also thanks to any others that I forget. Also thanks to Googalor and ascarrott for guiding me to the appropriate .ini files!
Packs Needed
For a full list of packs with names, see the
Packs Needed
popup.
Tags
#world adventures, #niua simoa, #pacific island, #tonga, #samoa, #french polynesia, #volcano, #fale, #atoll, #coral, #island, #kingdom, #palms
Packs Needed
| | Base Game |
| --- | --- |
| | Sims 3 |
| | Expansion Pack |
| --- | --- |
| | World Adventures |
Policy
NO PAYSITES. Otherwise, I'm pretty easy about this. Don't claim my stuff is yours. Link back to the originals. In short: Show common courtesy and we'll be good.