Buy Mode

>

>

Dressers, children, party, and miscellaneous. Also, career & aspiration rewards are here, too.
The Plumbbob of Praise
MTS has all free content, all the time. Find out how YOU can help to keep it running.
Tell me how...

Created by mustluvcatz View Policy / About Me View Downloads Home Tumblr
Uploaded 7th Aug 2014 at 5:28 PM · Updated 8th Aug 2014 at 12:28 AM by mustluvcatz
NOTE: This is NOT a religious object and is NOT meant to offend anyone or mock any religion. It's just a silly little object with interactions that I had a lot of fun learning to do.
In a perfect world, things would come together in a nice, timely, tidy package. Since we don't live in a perfect world my plan failed. The plan was to learn something new and upload a special object when I got to 100 uploads, a million downloads and my 5 year creator anniversary. I missed 100 uploads by 2, went over a million downloads by a few and my 5 year creator anniversary is August 8th (tomorrow, lol). So close!! :D
I did learn something new though and here is the result of all that learning:
The Plumbbob of Praise
My sims don't have a religion, but some of them do have a temper. Others seem to be worriers, there are a few who want it all and some are mischevious little trouble makers. The Plumbbob of Praise is an object that can help your sims feel better..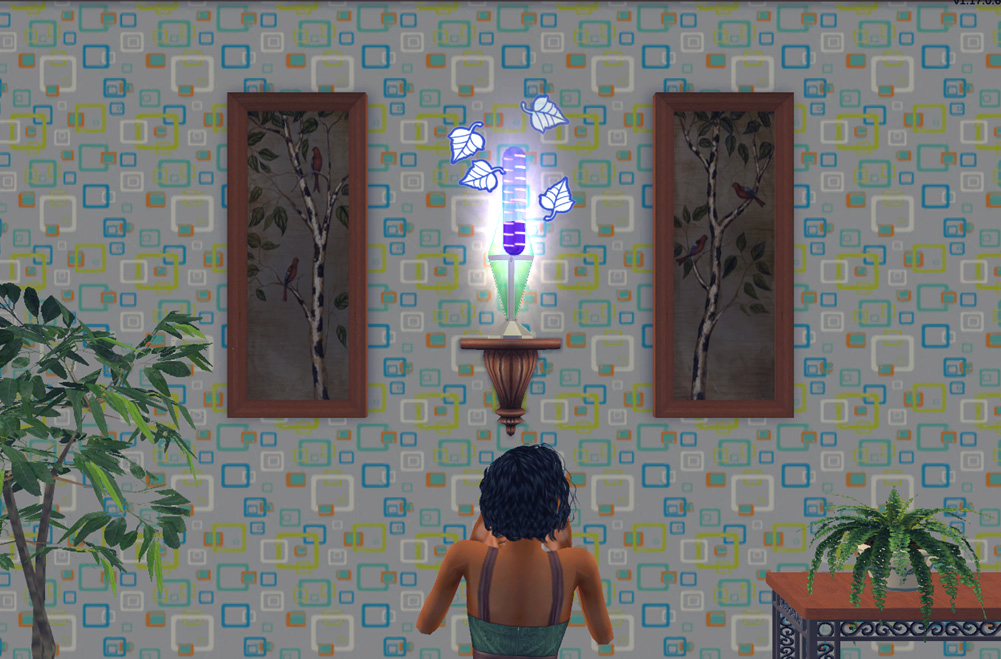 or not.....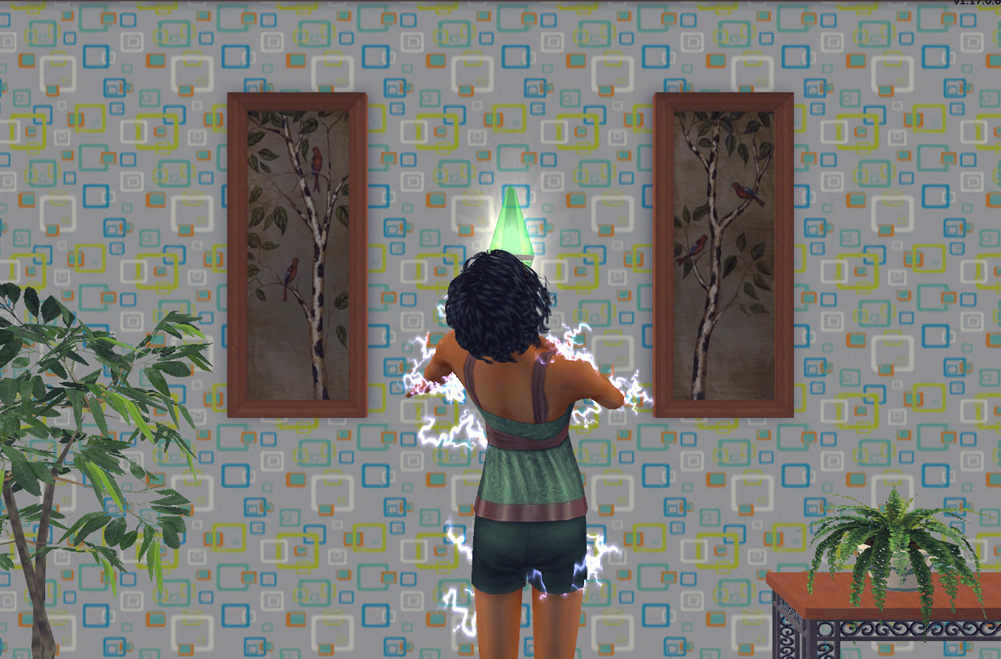 Catalog Description:
Plumbbob of Praise
Did your sim get a raise today? Get fired instead of getting a raise? Want something new and in stores now? Do something they feel bad about? Do they not know what to do with their feelings about any of that? The Plumbbob of Praise is here to help! Feeling happy about that raise? Praise the plumbbob! Feeling angry about getting fired? Curse the plumbob! Wanting something new? Plead with the plumbob! Feeling bad about getting into a fight? Beg the plumbbob for forgiveness! What will your sims get in return? Well, besides maybe feeling better, it varies. We at the Plumbbob of Praise Company don't want to give away all of our secrets. So buy one today! Your sims might regret it, but they can always curse the plumbbob!
As you can see, the Plumbbob of Praise offers a chance for your sims to confess their sins, express their anger, announce their happiness or talk about what they really want in their lives.
Special Features:

The Plumbbob of Praise doesn't just sit there looking pretty, uh uh. It glows! The glow turns off at night and back on in the morning. Pretty nifty, huh? Not only does it glow...

This is a skillng object. Praising, pleading and begging will earn Charisma and raise various motives. Cursing won't earn your sims anything, but it just might drain their motives. So be careful with that one!

The Praise the Plumbbob interaction is joinable! While a sim is praising, select another sim from the household. Click on the Plumbbob of Praise and you'll see a new option on the pie menu - join praise. Click that and the other sim will walk over to the object and join in!
Of Special Note:

Children can use this object. Some of the animations may be off (they might float in the air a bit) but it does work.

Visitors will autonomously use this object. (They can't be asked to join in praise though.)

No matter what time of day, whether day or night, the plumbbob will glow or not glow depending on what time of day it's placed. So if it's night time when you place it, there will be no glow. That's normal! When it gets light out the glow will come on.

The plumbbob can be put on a wall shelf like in my screenshots and be used by a sim. To be able to have a sim join in praise, you do need to have it on a table so the sim joining has room to walk over and stand while praising. (See screenshot of my 2 sims praising the plumbbob.)

Since the plumbbob is partially transparent, the glow might be more obvious depending on the angle you're looking at it. The glow can also cause parts of the metal to look darker depending on the angle you're looking at it. This is purely cosmetic and doesn't hurt a thing.

Catalog Location, Cost, Recolors Included:
The plumbbob can be found in Hobbies>Misc for 200 Simoleons. There are 2 recolorable subsets - the plumbbob and the metal base. The plumbbob comes in the game plumbbob colors: green (default color) orange, yellow, green-yellow, red and platinum; the metal in silver (default), black, copper, gold, rusty and white. The plumbbob and metal recolors are separate packages so you can install only the ones you want OR delete them in game with no problems.
This should be base game compatible! If anyone has any problems please let me know so I can fix it! I've tested this as thoroughly as I can on my computer.
Many, many thanks to NixNivis and maybesomethingdunno for their help with the BHAVs for this object. Whenever I got stuck, or broke the plumbbob (which I did, over and over again) they were there to tell me what to do- or try. Many hugs to both, with extras for Nix. There was a lot of learning on my part for this object and she was always there to cheer me on. She knew I could do it even when I doubted myself. <3 Also- thanks to IngeJones for her auto-curtains. Studying her BHAVs helped me figure out how to do what I wanted to do with this object.
The interactions for this object are based on
THIS OBJECT By KevinsHope
- his interaction coding was used as a base for mine, all of which has been heavily edited to add even more to it.
Polygon Counts:
466
Additional Credits:
SimPE, MilkShape, PhotoShop CS2, NixNivis for the plumbbob part of this mesh
Style: Not Applicable
Room: Kitchen Living Dining Bedroom Nursery Bathroom Study Outdoor
Maxis Flags: Not Applicable

Tags: #statue, #sculpture, #plumbbob, #praise, #effect, #effects, #interaction, #interactions, #hobby, #hobbies
Terms Of Use
Feel free to clone/modify/recolor/convert my meshes. Meshes and recolors can be included with lots. The only thing I ask is that you DO NOT include my meshes/recolors in Adfly links or make money from them in any other way. ALSO: Please don't include any of my downloads in a big all-in-one download. You know how people upload their downloads folder for others to download. Yeah, please don't include my stuff in one of those. Thanks in advance. :)

The exception: My TS4 Robert Williamson sim. I would really like it if he's not edited in any way. He's my tribute to Robin Williams, who was someone I greatly admired. Changing him would make him just another sim.