Sims 2

>

>

University/Gerbits, gerbits, goooo gerbits!/Dorms and greek houses
FEEDBACK REQUESTED - Athena Common-19 Rooms - NO CC
MTS has all free content, all the time. Find out how YOU can help to keep it running.
Tell me how...
2,600

Downloads
105

Thanks Thanks
34

Favourited
18,198

Views


Uploaded: 1st Jul 2017 at 10:47 PM
Some of you may have seen various comments I've made about my ongoing project of designing an Ivy-League-esque university campus, and today, I present to you two of the lots that will eventually comprise part of that school! (This also means that these two lots are less distinctive in their own right, and thus there's less to talk up in the descriptions, as I have tried to make them a fair representation of the spaces to be found around campus!)
These lots are both complete in their own right (I wouldn't have uploaded them if they weren't!), but I am still in the relatively early stages of furnishing and decorating most of the campus buildings you see in the wider neighborhood screenshots above. As such, while I encourage you to enjoy them, I would also like to specifically request feedback on what you think works, what you think doesn't, what seems most Ivy-League, what seems out of place, etc.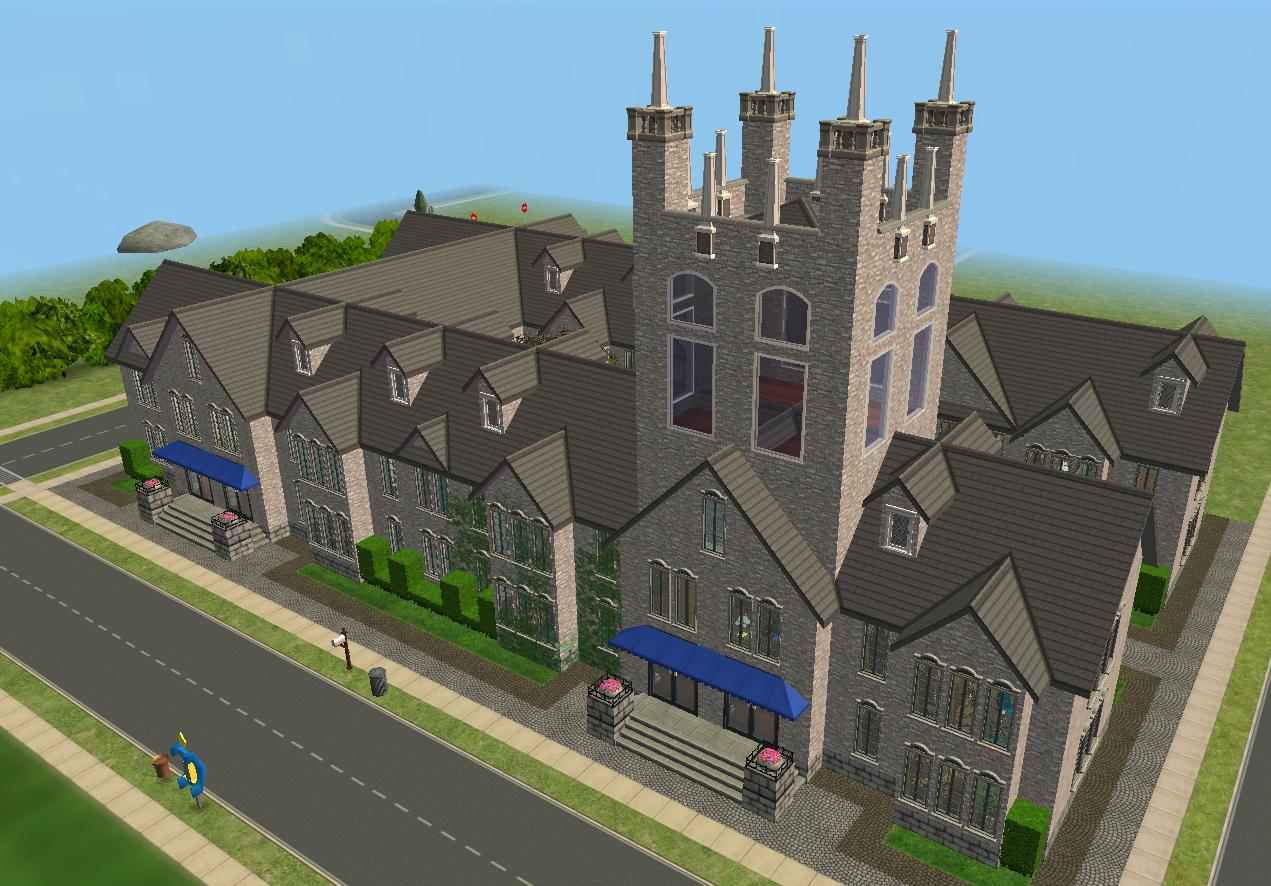 The campus of this university draws heavily on figures from classical mythology, and as such, many of the dorms and residence suites have names drawn from the pantheon of Greek and Roman deities. The oldest dormitory on campus, Athena Common, is named after the Greek goddess of wisdom and war, and as one might expect, students here have ample opportunity for pursuing their studies even within their own residence hall.
Originally constructed as two separate twin structures, the building was extensively remodeled after a fire broke out in the bell tower of the rear hall, and rather than rebuilding them as they had originally been, the burned-out bell tower was demolished and the two buildings were combined into a single hall, with the addition of a grand central staircase in the new adjoining passage. This also resulted in the partial enclosure of the courtyard between the two halls, creating a quieter spot amid the hustle and bustle of campus for Athenian students to enjoy the greenery of their school.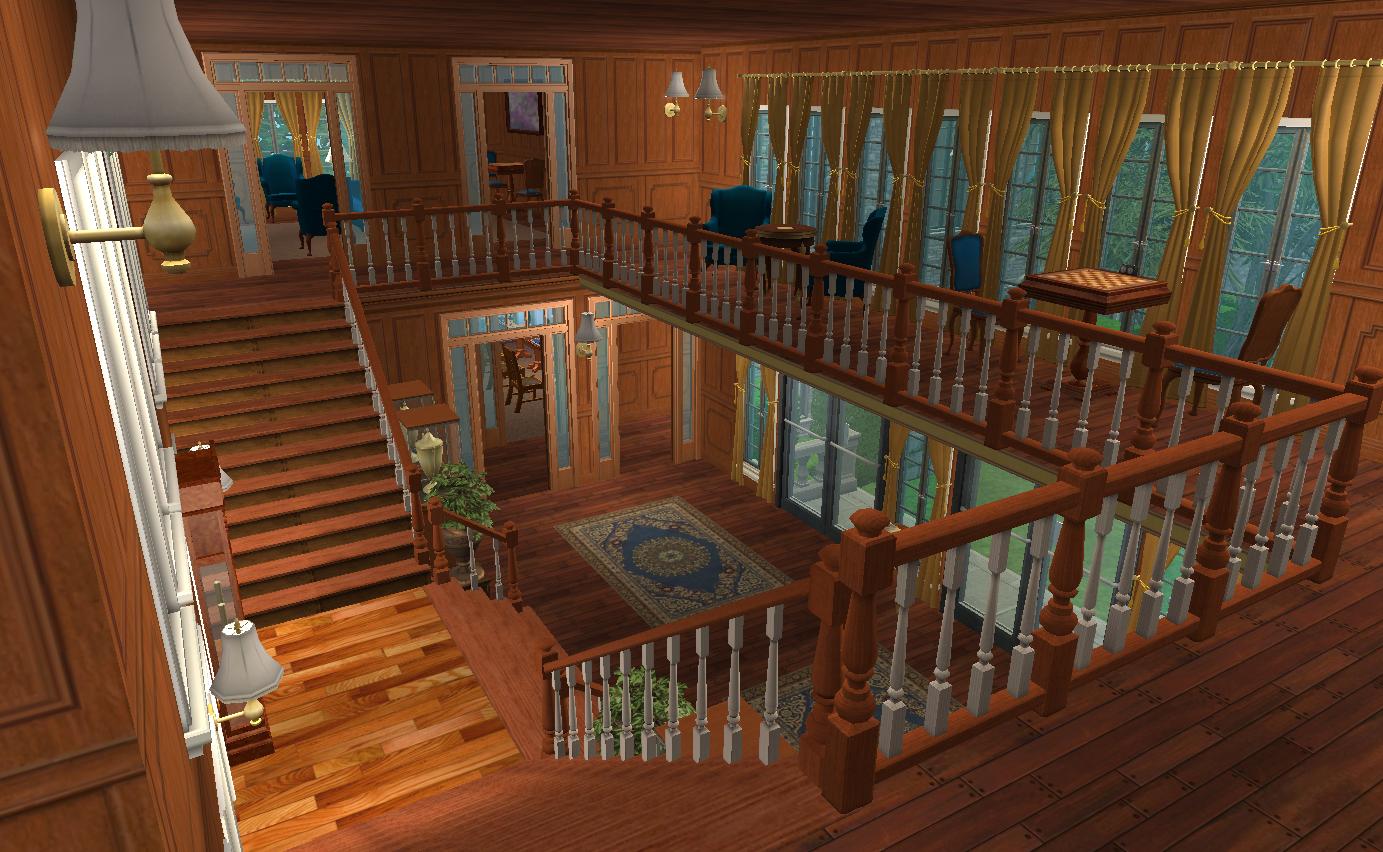 Inside, the individual dorm rooms are somewhat smaller than many students may be accustomed to, owing the customs of the era in which this dormitory was raised. This history likewise makes students more willing to tolerate these small spaces, as while claiming a degree from an Ivy-League school may raise you in the esteem of the general public, among your fellow students, it is claiming the legacy of one of the great old buildings on campus that conveys the most prestige!
Bathrooms are likewise limited, with no en-suite facilities available for any of the rooms within Athena Common. Instead, men's and women's bathrooms can be found at either end of the hall in the rear wing of the building.
The amenities of such a historic building are by no means limited by modern standards, however! A luxurious two-story dining hall provides an elegant space for students to take their meals, and various areas for study and recreation are provided as well. A computer lab sits opposite the grand staircase on the first floor, and above it on the second floor is a TV and recreation room. It is the hall library which often draws the greatest acclaim, however- Athena Common boasts its own special collection, separate from the towering central library up the street, containing many first editions of classical thinkers from antiquity up through the modern day, and in this library are often found many of the future leaders of Sim society.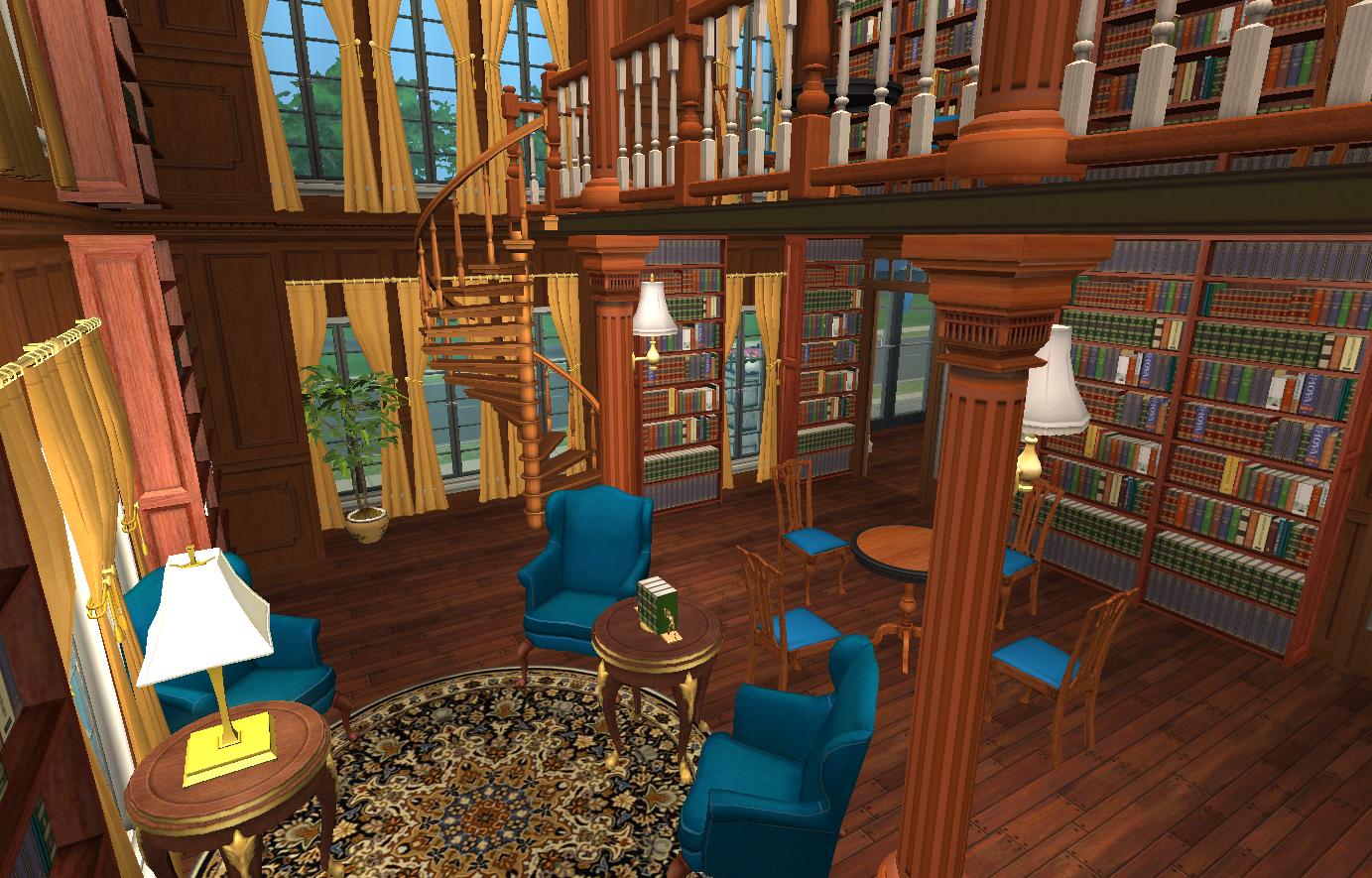 As this lot is intended to one day be part of an integrated university neighborhood, you may want to consider some of the larger screenshots in your analysis of this building. It sits near the western end of the central campus greenway, and as you can see from the images attached, is intended to be bordered on three sides by roads, and then extending almost seamlessly into additional residences and colleges to its rear.
Pricing with dormitories is tricky, so for your reference, the price of this lot if placed
as a residential lot
on a university campus is $115,399, while its price when placed as a residence in a
normal
neighborhood comes out to a much higher $523,021. Depending on what you are looking for as far as information goes, either of these figures could prove useful. In any eventuality, it is a very large lot (though most of it is limited to just two main floors, so it's less graphically taxing than some of my creations!)
As should come as no surprise by now, no CC was used anywhere on this lot.
Finally, I would highly encourage you to visit the CFF thread (
http://modthesims.info/showthread.php?t=574743
) for the larger project this lot comes from, and to look at the concert hall I have also uploaded, and please give me as much feedback as you can! While I'm always happy hearing things like "this is awesome, thanks!" in this case, I would really really like to have more detailed suggestions from those of you who download these lots, in the hopes that I can use your feedback to make the eventual university campus even better!
Lot Size:
5x3
Lot Price (furnished):
$115,399
Packs Needed








+ 9 SPs
For a full list of packs with names, see the
Packs Needed
popup.
Other Information
Number of bedrooms:
5 or more
Custom Content Included:
None: No Custom Content included
Furnishings:
Fully Furnished: Lot is completely decked out in furnishings
Special Flags:
Not Applicable

Tags
#no cc, #university, #college, #campus, #uni, #gothic, #collegiate, #dorm, #dormitory, #residence hall, #greek, #athena, #greece, #library, #ivy, #ivy league
Packs Needed
| | Base Game |
| --- | --- |
| | Sims 2 |
| | Expansion Pack |
| --- | --- |
| | University |
| | Nightlife |
| | Open for Business |
| | Pets |
| | Seasons |
| | Bon Voyage |
| | Free Time |
| | Apartment Life |
| | Stuff Pack |
| --- | --- |
| | Happy Holiday |
| | Family Fun |
| | Glamour Life |
| | Celebration |
| | H&M Fashion |
| | Teen Style |
| | Kitchen & Bath |
| | Ikea Home |
| | Mansion and Garden |
About Me
Sims? What are Sims? I almost always just use this game to create buildings!

You might call me a CC-atheist. While I'll use every cheat code in the book, I won't use anything that Maxis didn't ship with the game in one fashion or another. Ergo, you can rest assured that all my lots are CC-free.

Some creators describe themselves as constantly juggling projects. I suppose I do that too, except I'm really really bad at juggling, so I just throw lots of projects as high as I can, and sometimes forget all about them until they come crashing down on my head!

I won't *exactly* do requests, but since I pivot from lot to lot constantly, if there's a place you hope to see from me, there's a good chance that I've already started it! I make no promises, but feel free to ask about lots you want to see- you might inspire me to finish something!

My lots are my own work- I put a lot of effort into them, so have fun with them, use them for storytelling or making Sim movies, but please don't reupload them, in whole or in part, anywhere, including here on MTS!

One day I will rule the world with an iron fist and all will kneel before me.