Smarter Lights (Enhanced version of Dizzy2's "SmartLights") *v.2.1 (19 OCT 2008)*
MTS has all free content, all the time. Donate to help keep it running.
58,220

Downloads
3,859

Thanks Thanks
533

Favourited
291,420

Views
Picked Upload! This is a picked upload! It showcases some of the best talent and creativity available on MTS and in the community.


Uploaded: 4th Sep 2006 at 2:06 AM
Updated: 19th Oct 2008 at 11:18 PM - v.2.1: improvements and update to Apartment Life
Global Mod: SMARTER LIGHTS *v.2.1*
(Enhanced version of Dizzy2's "SmartLights")


19 oct 2008: Improved and updated to AL! Smarter and smarter!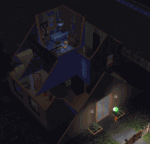 -----------------------------------------------------------------------
TOO LONG TO READ IT ALL? LOOK AT LEAST TO THE

MARKS!

-----------------------------------------------------------------------


IMPORTANT!

This mod
includes
(and therefore is NOT compatible with) the following hacks, that MUST BE REMOVED from the Downloads:
smart-lights.package (by Dizzy2)
poollightsfix.package (by JM Pescado)
commlightson.package (by JM Pescado)

WARNING
: this is a Global Mod, i.e. it affects
all
your lots in
all
your neighborhoods. This hack might be exported along with your lots: be sure to clean your lots with the
Clean Installer
before uploading them anywhere!
-----------------------------------------------------------------------
HISTORY and CHANGE LOG

19 OCT 2008: Version 2.1 released

Internal code improvement: in order to relieve the burden of the processor, the many checks that the routine performs continuously have been reduced and optimized.
Turn-off delay: when moving from a room to another, the game had to turn on some lamps while turning off other lamps (causing a visible lag in the game); now the turn-off occurs with a 7-second delay. This is mostly appreciable in Dorms, when the rooms are continuously entered and exited by many people (less turn on/off are triggered). As a positive side effect, when a couple sleeps in the double bed, the light doesn't go off until the sims move to the "embrace" position (I always hated how the light went off, then on, then off again! )
Full management of Hotels, Secret Lots (Vacation, Hobby, Witch) and Apartments: see the "Features" section for details.
15 MAR 2007: Version 2.0 released - Huge Update
- Full management for Residential lots, Community lots, Dorms, Greek Houses, Secret societies, Downtown lots and Business lots.
17 SEPT 2006
: UPDATE - Included Pescado's fix for pool lights ("poollightfix"). Also, tweaked the residential oudoor lights: now the
street lights
will stay always on from 6PM to 7AM (always off during the day); the
garden lamps
will stay always on from 6PM to 2AM; for the rest of the night (until 7AM) will auto-turn on only when there is an awake sim outdoor.
11 SEPT 2006
: UPDATE - The lamps in
community lots
are now
always on
(same as Pescado's "commlightson" hack). This will ensure that strobo-lights and fire-lights in the Nightlife disco pubs never turn off, as well as the lamps in the OFB shops and other community lots.
04 Sept 2006
: version 1.0 released.
--------------------------------------------------------

THE SMARTER LIGHTS IN BRIEF
Many of you already know and appreciate the beautiful "
Smart Lights
" by Dizzy2. This is an enhanced version of that very useful hack. I've greatly improved this mod, so to obtain the most "natural" light management possible. The purpose of this mod is to automatically turn the light on and off, depending of the type of the lot, the time of the day and what the sims are doing.
The Smarter Lights work at best in conjunction with GunMod's "
Radiance Light System
", though it absolutely NOT required for the SmarterLights to work.

GAME COMPATIBILITY
The "AllGame" version of Smarter Lights works in any game configuration; while being fully compatible with the base game alone, the mod will automatically benefit of the installed EPs, from UNI to AL, *including Pets*.
PETS owners, however, have a
second option
: in the special "Pets" version of the Smarter Lights, the pets can trigger the lights on and off, just like humans.
FEATURES
Notes: "Awake sims" include NPCs and visitors (and optionally pets). "Street Lights" are the lamps located in catalog in the section "Lamps / Misc" (therefore, the "City Dweller Dims" is included, as well as any existing and future clone of the "Misc" lamps.
Residential lots / Greek houses (UNI)

All lamps, during the day (7AM to 6PM): The lights are always off; rooms without windows are automatically lit whenever a sim (pet) enters it.
Indoor lamps, from 6PM to Midnight: All the lights are on, except the room where there is a sim (pet) sleeping; if everyone in the lot is sleeping, the indoor lights go completely off.
Indoor lamps, from Midnight to 7AM: The indoor lamps are all off, except the single room where is an awake sim.
Outdoor lamps, from 6PM to 2AM: always on, even if all the sims (pets) are sleeping.
Outdoor lamps, from 2AM to 7AM: the street lights stay lit; the garden lights go off, unless there is an awake sim (pet) outside.



Community lots / Secret Societies (UNI) / Downtown lots (NL) / Business lots (OFB) / Secret Vacation lots (BV), Secret Hobby lots (FT), Secret Witch lots (AL)

Indoor lamps, at any hour (day and night): always on.
Outdoor lamps: During the day (7AM to 6PM), always off; then, from 6PM to 7AM, always on. PLEASE NOTE that this means that some special outdoor lights (in particular the "Fire Jet" from Nightlife) need to be manually put to "always on".



Dorms (UNI)

All lamps, during the day (7AM to 6PM): The lights are always off; rooms without windows are automatically lit whenever a sim (pet) enters it.
"Common" rooms, from 6PM to 1AM: All the lights are on, except the room where there is a sim (pet) sleeping; the lights never go completely off, because of the barista (who lives between 1AM and 2AM).
"Common" rooms, from 1AM to 7AM: The lamps are all off, except the single rooms where is an awake sim.
Private bedrooms: the light is always off, unless it's night and there is an awake sim (pet) in the room.
Outdoor lamps: identical to Residential lots (again, the Street Lamps never go off during at nighttime).
SPECIAL FEATURE for Dorms only: when all the playable sims are away or are sleeping, the game runs at max speed, while there are many sims on the lot. In order to prevent lights from being turned on and off very fast (which is useless and only slower down the game), all the autolight features are suspended, as long as the game speed is at max. This "suspension" works also if you manually set the game to max speed.

Hotels (BV)

Suites (plus public bathrooms and small "service" rooms): the lights are always off, unless there's an awake sim in the room. During daytime the lights never turn on, unless it's a windowless room.
Reception, restaurants and common areas (except bathrooms and small "service" rooms): just like in Dorms, all lights go ON at 6PM and stay on until 1AM; from 1AM to 7AM, only rooms with an awake sim are lit (note: the NPC Bellboy and the Maitre force the Reception and the Restaurant to stay lit all night long).

Apartment lots (AL)

Private areas: lights are turned on and off exactly like any Residential lot (see above).
Common areas: lights go on and off like in Dorms and Hotels.

Overall code improvements:

(v.2.0) The code has been cleaned up and better tweaked to reduce the strain on the graphic processor. For example, turning on a light that is already on forces the game to a useless redrawing of the scene: this has been prevented. Or the check for awake/sleeping sim is performed only if strictly necessary.
(v.2.0) The old version caused an oddity "inherited" by the original SmartLights by Dizzy2; if the sim was going for instance from room A to room B, passing through a corridor, the corridor didn't light up (because the sim was considered "en route": his destination was not in the corridor but in Room B). Now the light is turned on in every room where there is a sim, whether he is only passing by or he is going to stay there.
(v.2.1) When searching for sleeping/awake sims and pets, the scan ends as soon as a "relevant" sim is found (previously, all the sims were always checked).
(v.2.1) The turn-offs have been delayed by 7 seconds, so to avoid continuosly switches, and to relieve the game from turning lamps on and off at the same time.
INSTALLATION
: extract the package from the chosen
rar
(either the AllGames *OR* the Pets version: NOT both!) and put it into your Downloads folder. Be sure to remove Dizzy2's mod, first! This hack is NOT compatible with the original SmartLight by Dizzy2, nor with the hacks by JM Pescado listed at the beginning of this post.
On the other hand, this hack IS compatible with GunMod's "Radiance Light System".
UNINSTALLATION
Remove the file "Numenor(Dizzy2)_GlobalHack_Smarter-Lights_AllGames.package" from your Downloads folder. If you have chosen to install the special "Pets" version, the file to remove is named "Numenor(Dizzy2)_GlobalHack_Smarter-Lights_Pets.package".
CREDITS
to Dizzy2 for the original SmartLights mod (thank you also for having put it in the public domain: my work has been much easier!

).
Credits to J.M. Pescado for the "commlightson" and "poollightsfix" hack, included in this mod.
REDISTRIBUTION POLICY
Unlike my other creations,
the "Smarter Lights" mod is put in the Public Domain
, i.e. anyone can do whatever he wants with it

; but if you modify it in any way, I'd appreciate to know it: we could implement the various features into one single mod. In any case, if you post a modified version of this mod, please declare it not compatible with my version.
Packs Needed
None, this is Sims 2 base game compatible!
Other Information
Type
:
– Global Mods : Mods that change the way the game works without requiring any user intervention.
Redistribution Policy and License Agreement
*** I RETIRED FROM MODDING ***
You may contact me via personal messages here at MTS, and I will reply, but I don't grant I can help you, as a long time has gone by since I created my mods.

This following policy applies to ALL my creations, unless otherwise stated on the download thread.
It's FORBIDDEN: to repost my stuff anywhere.
It's FORBIDDEN: to clone my creations.
It's ALLOWED: to create recolours for my objects (and post them on any site, including paysites), BUT you can't include the mesh in your recolour: you must give credits to me for the mesh, and provide a link to the mesh download thread.
It's ALLOWED: to include my creations in your lots, BUT the lots must be uploaded on free sites (except the Exchange), and you must provide credits and a link to the download thread.