Xander Coleman
12,379

Downloads
327

Thanks Thanks
32

Favourited
44,481

Views

Uploaded: 21st Dec 2010 at 5:02 AM
Updated: 25th Feb 2011 at 7:47 AM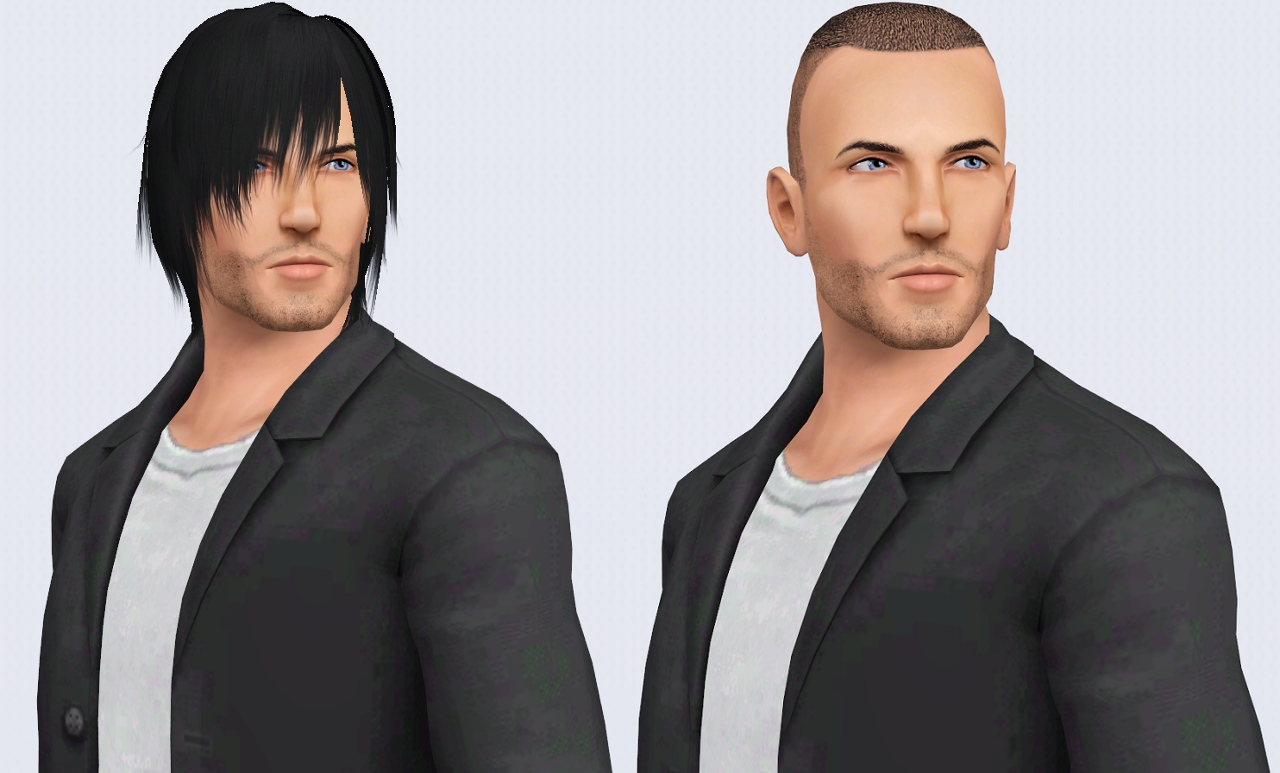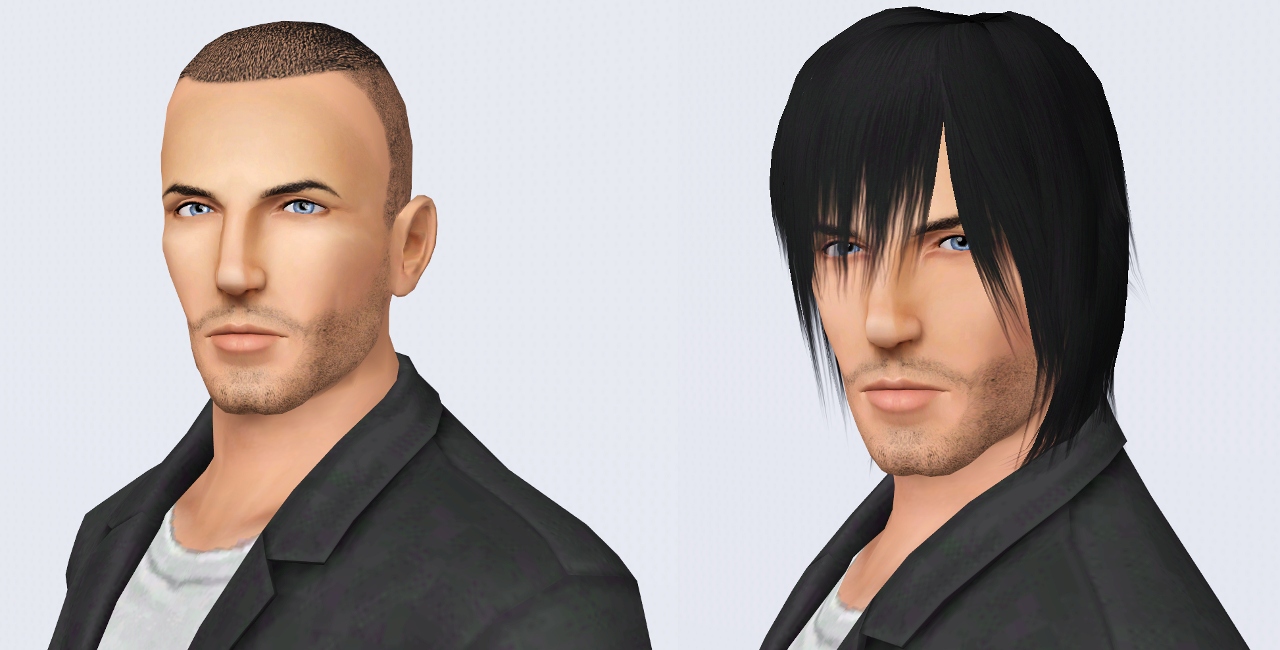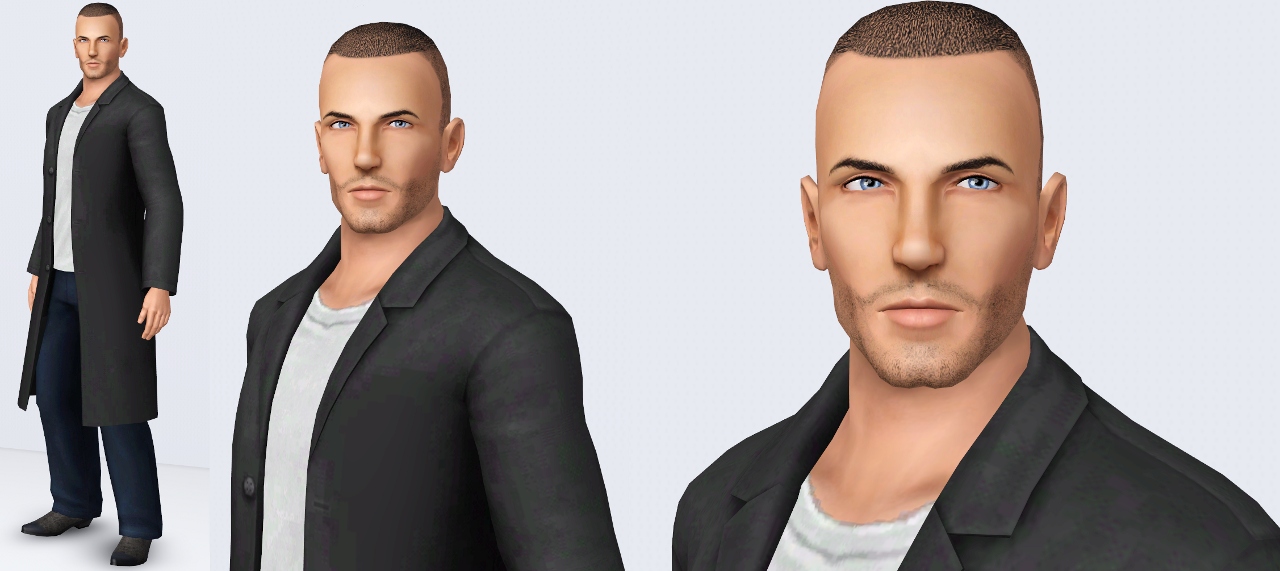 ►►► DESCRIPTION:
I said my next upload will be a male sim, so as promised i give you a manly sim as one of my christmassims. This sim is a mix of Jason Statham, John Rambo and Dante(DMC4). With hair or without, it's your choice, but he looks cool with both of em, with each underlining some different face traits.
I cut down the CC this time, so there is not much to download, if you already have the mods, i use, in your packagesfolder.
►►► TRAITS ◄◄◄
-Brave-
-Athletic-
-Ambitious-
-Charismatic-
-Genious-
►Favorites:
- Food: Steak
- Color: Black
- Star sign: Libra
- Music: Some intense Stuff
►►► CUSTOM CONTENT:
NOTES:
- Not much CC this time, only the everyday outfit is CC, rest is basegame stuff. You will need need, the mods, sliders, LadyFontbum's Naughty skintones and hair.
- Download all the sliders, they are pretty much a must have!
- I labled the CC items with their respective category
╗╗ Included in the downloadfile:
→ "Tiffany Glaze Default Eyes" by
escand
→ "Groomed & Styled Brows" by
Nandonalt
╝╝NOT Included:
→ "Non-default MALE Naughty Skins" by
LadyFrontbum
→ "Men's recolourable trenchcoat outfit" by
EsmeraldaF
(everyday)
→ Hair by
TumTum Simiolino


-MODS- which determine his look, like he looks in the pictures:

README!


If i've read correctly you can scroll through non defaultskintones with the newest patch without any UI Mod, by moving your cursor over the skinbox and use the scrollwheel, but if this is too complicated and unprofessional for you, you can download an updated UI Mod by Anach for non-defaults at MATY. The filename is "Anach_CASSkins6x4_1.17.package"



To avoid problems with crashing sims MTS wants sims uploads to be packed without hair and skintone, so you have to manually download them and switch to them or the sim looks nothing like in the pictures. I will also add a CC version, for the people who never had troubles with my uploads and/or have the needed stuff.
-- Latest Patch, Awesomemod sliderhack (x5) (or any other sliderhack): ->
>> CLICK <<
-- Non-Default Naughty skins by
LadyFrontbum
-- Chin Cleft slider by
TumTum Simiolino
-- Chin to Neck Slider by
Heiret
-- Facial sliders: -> by
bella3lek4
, and download here:
>>CLICK<<
Thanks to "candy1985" for providing a downloadsource!
-- Facial and body Sliders: -> by
jonha
-- Head Shape slider by
jonha
-- Tiffany Glaze Default Eyes by
escand
(included)

Very Important!
You NEED any sort of sliderhack, or his face will snap back, if you try to edit it! Additionally you also NEED all the sliders and "Awesomemod" OR any mod which increases the sliderlimit like "CmarNYC's sliderhack", or his face looks not exactly like in the pictures!
--> HOW TO INSTALL:
--> Just put the ".sim" file from the download
rar
into the
"My Documents/Electronic Arts/The Sims 3/SavedSims" folder.
--> The ".package" files which are included in the download file must be installed correctly to create her unique look. The easiest way to install them is to download Delphy's
"TS3 Install Helper Monkey"
. Package files must be placed in your game directory "xxx/Sims 3/Mods/Packages" and the CC shows up correctly.

HF with Xander
Custom Content Included:
- Groomed & Styled Brows TS3 by
Nandonalt / http://nene.modthesims.info/member.php?u=2377174
- Hair by
TumTum Simiolino / http://mybluebookblog.blogspot.com/
- Tiffany Glaze Default Eyes by
escand / http://nene.modthesims.info/member.php?u=295890
About Me
-------------------- W E L C O M E --------------------
---------- TO THE WORLD OF DARKNESS ----------
------------------------------------------
I have quit creating for Sims 3 and moved on to other games. I enjoyed creating for MTS and i am happy that so many people liked my sims. I'm still lurking, but i am not active anymore. Hope you still find my sims here and enjoy playing them.
Farewell! But i will probably be back for Sims 4, let's hope they get it right with the editor ;)
!! Must have mods !!
Alternative UI mod for Non-default Skintones by Anach
(Anach_CASSkins6x4_1.17.package)
Mastercontroller mod by twallan
(Install it and experiment with this baby, you will be surprised!)
Alternative sliderhacks by [B]aWT
and
CmarNYC
(If you don't like awesomemod for some reason)
HQ Modification by aWT
(used for HQ textured uploads, you'll see them more often now i guess)
__________________________________________
[B]Q/A
- I create for the BASEGAME ONLY, no Addons! For maximum compatibility.
- All my sims are tested in the basegame without CC (to test , if they crash) and with all used CC before uploading, to make sure they look like in the pictures, if you installed all the needed CC correctly. So if my sims don't work in an addon it might be, because some mods or CC doesn't work there, or a new patch screws with mods.
- If you ask why i add musiclinks to my uploads. It's my way to share my musictaste with the community and i try to make the tracks fit the character.
- ''Why do you have such nice graphics?'' I have every graphic setting ingame and in my card's driversettings absolute max (x16 Ansitropefiltering, Antialiasing max ingame) and i use the max allowed filesize for jpg(250kb) and png(150kb), so i get the best picture quality possible. For the thumbnails i use png format, to avoid pixelation and the slight blurriness the jpg format gives these small pictures.
I use XP-Paint and
GIMP
to edit the raw bmp-screenshots, which i take with FRAPS.
- ''Do you take requests?'' Nope, sorry. I have too