>

Mods that replace game resources other than the script core.
Care for Self Fix
MTS has all free content, all the time. Find out how YOU can help to keep it running.
Tell me how...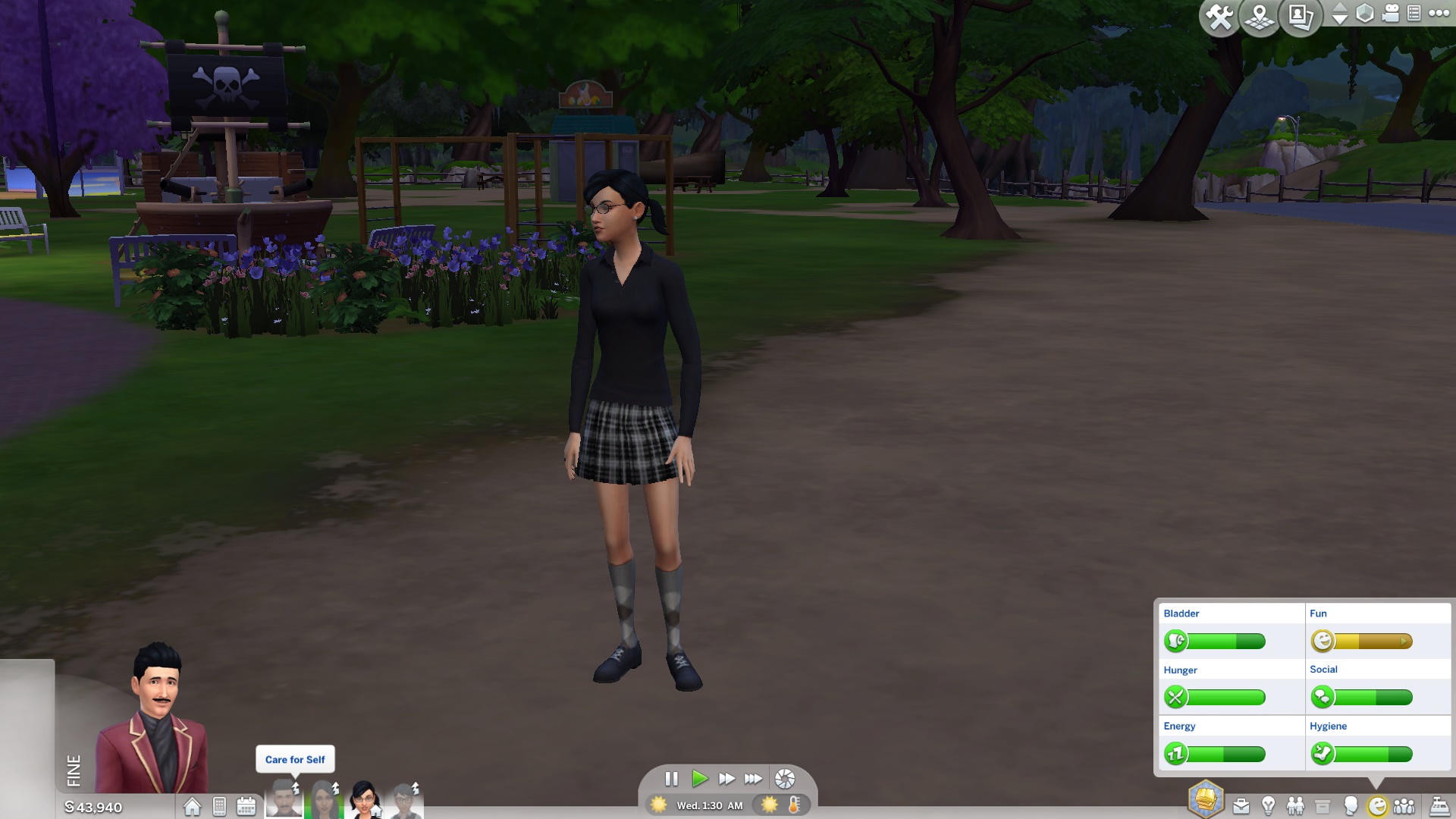 Note:
Maxis fixed this glitch in patch PC 1.50.67.1020 / Mac 1.50.67.1220. I haven't tested the game with the fix, but I have taken a look at the new XML, and everything should be fine. I am leaving this mod available for download in case Maxis breaks this feature again.
ORIGINAL DESCRIPTION
In an unmodded game, if the player or the game sets a sim's off-lot tone to "Care for Self", the game will attempt to increase the sim's needs one by one. However, when it is time to increase a sim's hunger, the game gets stuck and attempts to continuously increase the sim's hunger, even if the sim's hunger is full. At that point, the game cannot increase any other motive that the sim has. If you re-click "Care for Self", the game will attempt to increase some of the lower needs, but eventually will get stuck when it is time to increase hunger again. This is why, when you take your sims to a lot, but leave some of your other sims on another lot, and when you come back to the previous lot, you will find your sims with full red motive bars except hunger. This mod fixes this oversight.
You need the latest version of
7zip
or
WinRAR
to get this mod.
Requirements:
Base game.
Resources:
This is an XML Tuning mod and will conflict with any mod that modifies the following resource:
S4_AFADAC48_00000000_00000000000124E3_AwayAction_RestoreHunger
Type: Fixed

Tags: #Care, #for, #Self, #Fix, #Oversight, #Glitch, #Needs, #Hunger, #Fun, #Motive, #Gameplay