About Me: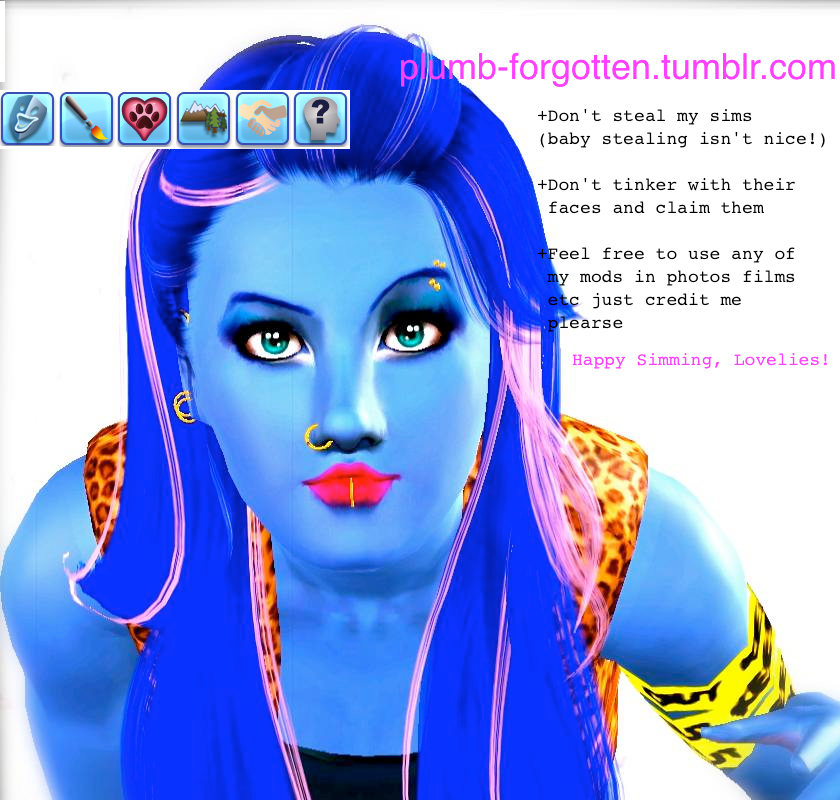 Pleased to meetcha!

I've returned! I'm Kat, and currently most of my Sims activity is based at plumb-forgotten.tumblr.com.

Policy:
Feel free to use any of my stuff in any movies, photos, etc, just don't try and claim it as yours. Also don't edit my sims and claim their faces as yours either. They're my babies, and baby stealing is generally to be frowned upon in society.

I used to make retextures but then I started college so now all I have time to do is make new sims occasionally. I no longer make Sims 2 content and can't really help with any of the old stuff that's broken, that's all on an old long gone computer.

Sorry!