>

Mods that replace game resources other than the script core.
Shiftable Fog Emitter - Suitable for use in lots for upload
MTS has all free content, all the time. Find out how YOU can help to keep it running.
Tell me how...


Created by Nysha View Policy / About Me View Downloads Home Tumblr
Uploaded 16th Jul 2011 at 10:27 AM · Updated 12th Mar 2013 at 2:06 AM by whiterider
An updated version of this mod, for patch 1.42 and above, has been graciously provided by Buckley here! You should use that version with patch 1.42 or higher - my version won't work for those patches.
This object IS compatible with patch 1.26/1.27!
Introduction
As you might have guessed if you've seen my profile, I'm a mediocre lot builder and I've never even attempted a world. I am, though, a constant #create lurker, and so I've been exposed to the woes of builders - particularly the lovely
Bakafox
- trying to place effects above ground level using the Amb fog emitter. In a shining example of the power of accidental collaboration, I went and ticked a couple of boxes in S3PE. I'm now told that this tiny little tweak is exceedingly useful, and so I hope other builders will benefit from it too!
How does it work?
This is a simple override of the OBJD for the Ambitions fog emitter (fogEmitter 319E4F1D:18000000:0000000000989ED8) to make it shiftable. The result of this is that emitters can be placed at any height, and can also be "stacked" over one another.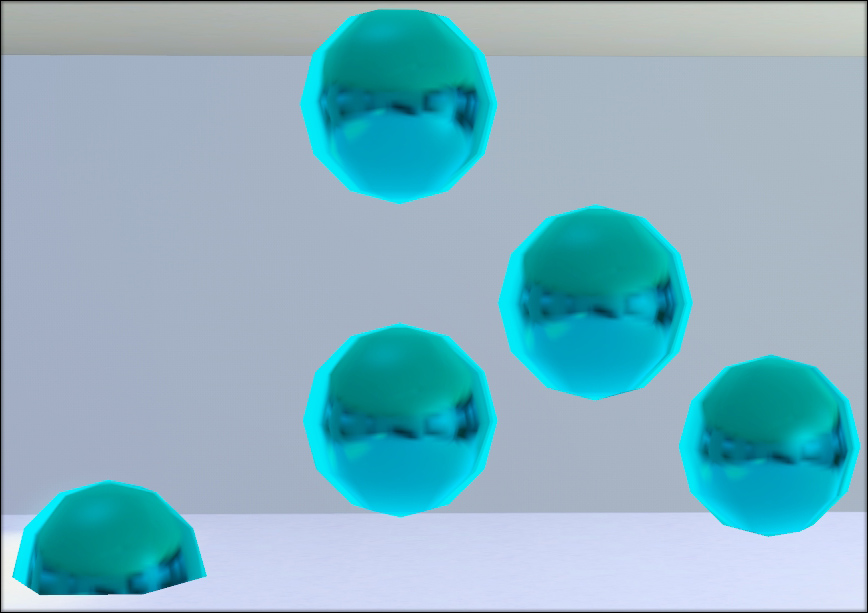 Bear in mind - this is a default replacement! If for some reason you have any other replacements for the emitter, there will be conflicts.
Most builders prefer to limit the CC they use, and many won't upload lots which require hacks at all. With this mod, that's fine - you can use the mod to place emitters at any height, and upload the lot or world. Downloaders
do not need to have this mod
for the emitters to retain their altered heights, although emitters
will
snap back to the default ground level if the downloader tries to move them. This creates the possibility for some fabulous effects to be created using fog emitters, without the need to screw around for hours with cfe and terrain height tricks to get your emitter where you want it: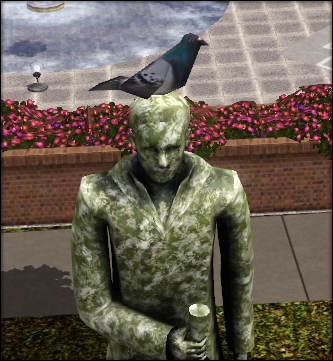 Similarly, if you uninstall this mod, existing fog emitters will retain their altered heights unless you try to move them.
Please note that while I have tested this to the best of my ability, I simply cannot test every possible situation. Please, let me know of any successes or failures you have using this, so I can let other downloaders know in more detail exactly what is and isn't possible with this mod!
Should be compatible with any patch level: however, testing has only confirmed bug-free functionality on versions 1.22-1.27.
Enjoy!
Additional Credits:
Many thanks to Bakafox, for the conversation which sparked the creation of this mod, and for the awesome pigeon-sitting-on-statue pic (which was created the hard way, but that's not the point

); and to Ben and Bakafox, for testing it for me.

Type: Other

Links
If you want to keep up-to-date with my new uploads, use my
Creator RSS
.
For all my meshes and textures, see my
journal
.