Sims 4

>

>

Mods that replace game resources other than the script core.
Hide lot trait head FX
18,927

Downloads
386

Thanks Thanks
151

Favourited
66,623

Views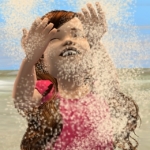 Uploaded: 24th Nov 2016 at 1:32 AM
Updated: 11th Aug 2022 at 4:57 PM

I am no longer playing the sims 4, as the game no longer satisfies me. If anyone wants to update my mods or take ownership of them, please fell free


works with current Cottage living patch (July 20th patch)

Are you annoyed by the FX from city living and its patch that plays whenever your sim is skilling in a lot that contains a beneficial lot trait. With this mod, (originally made for the base game lot traits by cinderellimouse) you won't have to worry about the lot trait FX ever playing above your sims head again. So all you picture takers and movie makers can add lot traits such as home studio, child's play, etc, and gain the skill benefit without the annoying head FX which doesn't even disappear when you press tab. This mod also hides the heart effect over patients in the doctor career and the head FX when the DJ uses feel the crowd.
Overridden resources
buff_LotMods_Apartment_Pro_NearGoodSchools_visible
buff_LotMods_BaseGame_BracingBreezes_Visible
buff_LotMods_BaseGame_Convivial_Visible
buff_LotMods_BaseGame_GreatAcoustics_Visible
buff_LotMods_BaseGame_HighSpeedInternet_Visible
buff_LotMods_BaseGame_Homey_InvisibleVFX
buff_LotMods_BaseGame_NaturalLight_Visible
buff_LotMods_BaseGame_ScienceLair_Visible
buff_zoneMod_Trait_ChildsPlay_VFX_hidden
buff_zoneMod_Trait_HomeStudio_VFX_hidden
buff_zoneMod_Trait_HomeStudio_Handiness_VFX_hidden
zoneModifier_lotTrait_Convivial
buff_Doctor_Patient_VFX_blue
buff_Doctor_Patient
buff_Object_DJBooth_FeelTheCrowd_VFX
buff_Environment_Happy_PeaceAndQuiet
buff_ZoneMods_Pets_BreedingGround_VFX_Hidden
buff_ZoneMods_Pets_TrainingGround_VFX_Hidden
Additional Credits:
cinderellimouse (
https://simsinthewoods.wordpress.co...inderellimouse/
)
Who originally made a similar mod but only for the base game traits. (
https://simsinthewoods.wordpress.co...ects-base-game/
)
Cute hair for girls by Mystufforigin (
http://mystufforigin.blogspot.pt/20...-for-girls.html
)
Sims 4 skintone glow edition by kijiko (
http://kijiko-catfood.com/
)
Heliantheas super bland comic eyes (
http://modthesims.info/d/534331
)
Designer Dresses Collection P32 by lillka (
https://www.thesimsresource.com/dow...p32/id/1343532/
)
Bienchens
http://www.deichschafblog.de/s4/bienchens-mods/
Who made a similar mod after mine and also whose mods helped me get into simple modding.
I make small mods for the sims of things that annoy me.
I got into modding after realizing that it is easier to fix things yourself than wait for mods to fix it. I have almost no experience in modding but through reverse engineering other mods and fooling around in sims 4 studio, and
SimPE
I have found out how to make simple edits and the like. I try to keep my mods updated when possible. Feel free to update, take apart, or modify my content in any way. Just make sure to credit me if you post it online.