Sims 2

>

>

New terrains for your custom neighborhoods & CAS screens
Quadington University - A Creepy Zombified University For Your 'Hoods - BG Compatible Version Included - No CC
8,318

Downloads
268

Thanks Thanks
112

Favourited
46,577

Views

Uploaded: 1st Nov 2015 at 5:25 PM
Updated: 6th May 2018 at 4:01 PM
Some time back, we wanted to give you a sneak peak of what's coming at the end of the month...
If you guessed the Hood Building Group is going to upload a custom university subhood for MTS's current monthly theme (College Living), as well as the world's monthly theme (Spooky, Halloween) - then you guessed correctly.

It's here - Quadington University, a creepy zombified university for your 'hoods!
Welcome to Quadington University!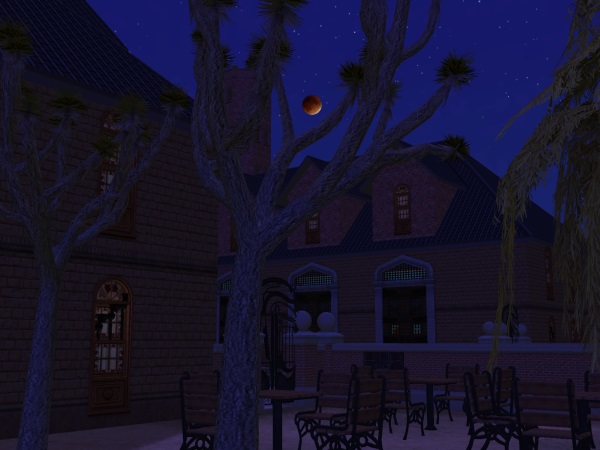 Neighborhood Story:
"Quadington University is not the university it used to be.

It's been a while since someone graduated here. This place used to be popular. It was full of students! Sometimes it had too many students and the university often got crowded but then something unexpected happened. Something that changed Quadington University forever!

Nobody knows what exactly happened, but many students wanted to flee. Since then, Quadington University got forgotten and became a ghost town. It's still a ghost town and it's not even recorded on any map!

Will your sims manage to study in such a university, in such a ghost town, in such a dead place and in such a loneliness or will they freak out and cry for another university?"
Install Instructions for the 'Base Game Compatible' Version:
Primary Hood Version:
1. Put the folder
QU01
or
QU02
into your "Documents\EA Games\The Sims 2\
Neighborhoods
folder.
2. You will have to copy the contents of the Storytelling folder into your "Documents\EA Games\The Sims 2\Storytelling" folder in order for it to function properly. Later EPs do not have this requirement.
Install Instructions for the 'University EP Required' Version:
University Subhood Version:
1. Put the folder
UQU1
or
UQU2
or
UQU3
into
your install location
\The Sims 2 University\TSData\Res\
NeighborhoodTemplate
folder.

In order to use the university subhood, please take note of the following:

-You need Mootilda's mods to fix the subhood selections, available
here
.
-To use Mootilda's mods, you will need
Pets
or a
later EP/SP
installed.

However, if you don't have
Pets
or a
later EP/SP
installed, the subhood display will only shows 3 universities (EA's standard universities) so you won't see Quadington University in the list.
You can temporarily remove one of EA's university subhoods (U001, U002 or U003) from the NeighborhoodTemplate folder and move this subhood in there. It doesn't matter which university subhood you remove. Anyway, you should see Quadington University in the list now. Add the university subhood to your neighborhood as you would usually do. Now quit the game and restore the university subhood (U001, U002 or U003) that you have temporarily removed and you're done!

Further Info:
Quadington University has been created with
Numenor's AnyGameStarter
with no Maxis content, so there aren't any townies or any NPC.
But shouldn't a TS2 university have dormies, professors, llamas, cows and cheerleaders?
Yes, it should. Because this is a university subhood, we have also created a special version (UQU3) with custom dormies and custom university NPCs (professors, llamas, cows, etc.)
If you want to read more about the individual dormies/NPCs, look at the comments of this thread.
Quadington University consists of 6 households. Two of them live in a Greek house, one of them lives in a dormitory, one of them lives in a normal house and the other two households are still in the family bin and it's up to you where they're going to move in. Each household should have 5 photos in their family album. If you want to read more about the individual households, look at the comments of this thread.
Oh and, everyone in the neighborhood is a zombie! Also the NPCs sims if you download the dormies/NPCs version! By default, there's no way to cure zombies but there are mods that allow that, so if you don't like zombies or if you had enough, you could download
Smonaff's Dezombification Potion
or other mods that can cure zombies.
Quadington University uses a custom SC4 terrain. But there's no need for a camera mod - you'll see all of the lots with the default camera.
Speaking of lots, there are 28 lots in total; 12 of them are community lots, 10 of them are residential lots, 3 of them are dormitories, 2 of them are Greek houses and one of them is a Secret Society lot. If you want to read more about the individual lots, look at the comments of this thread.
All of the lots have been compressed with
Mootilda's Lot Compressor
.
There are two versions of Quadington University:
One of them is a primary 'hood and it's base game compatible and doesn't require any EPs.
The other version is a university subhood and requires University EP in order to work.
Both of the versions don't have any CCs in it, as usual.
Oh and feel free to post your stories in threads like
What did you do with the Quadington University characters?
.
We can't wait to read your stories.
As always, stay tuned for more (secret) neighborhoods to come!
Additional Credits:
Numenor
for his
AnyGameStarter
which we used to make this neighborhood base game compatible and empty.
Mootilda
for her
Lot Compressor
which we used to compress all of the lots in the neighborhood and for her
LotAdjuster
which we used on some lots as well as for her helpful
HoodChecker
(to see whether there are any problems or not) and for her tutorial
How to Create a Custom Subhood Template
Sophie-David
for his
Buyable Aspiration & Career Rewards for Lot Builders
Compressjpeg.com
for compressing the size of the required images for the download page.
The makers of
SimPE
Packs Needed
None, this is Sims 2 base game compatible!
Tags
#themeuni, #Hood Building Group, #old, #medieval, #BG compatible, #No Custom Content, #university, #Quadington University, #neighborhood, #inhabited, #zombies, #subhood